Blood in the Water – 2nd Annual Adepticon Armada Tournament!
7th Mar 2023
Pat Lewis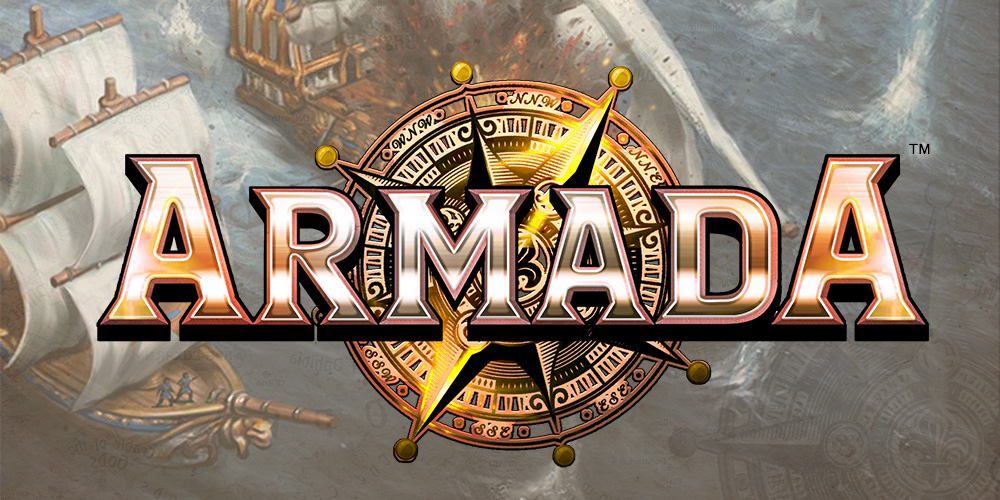 Hey guys,
It's time to talk about the 2nd annual Blood in the Water National Championship at AdeptiCon!  Tournament Organizer Bryan is here to show you what you can expect.
---
The high seas have once again flooded the shores of Schaumburg, Illinois as Armada: Blood in the Water National Championship event returns to AdeptiCon!  This is the second annual championship following a hugely successful event in 2022 which saw a dozen fantastic captains and their beautiful fleets engage each other upon crimson waves.  Congratulations to Charlie Falcone for being the first National Champion!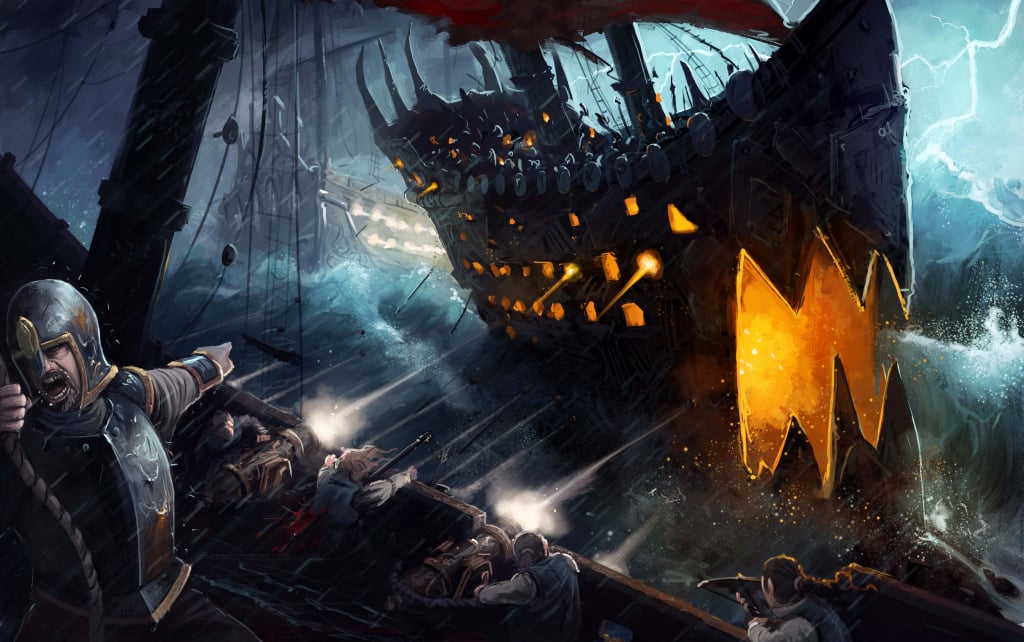 The passion and fervor was obvious and so we have more than doubled the amount of tickets for 2023!
Currently, all 26 spots have been claimed by eager captains ready to brave the waters and test their ships and crew against equally deadly foes.  The 200pt fleets will face off in 3 rounds of naval supremacy.
The event will kick off with "In Hot Water" (Sea Aflame, pg. 27) where captains will have to collect scattered loot and sailors floating amongst the shallows surrounding an active volcano.  Brave both your opponent and the dangers of the mountain to rescue as much as you can.
The second round will task captains to "Plant the Flag" (Core, pg. 55), a race to the table edge requiring both cunning and speed.  But don't be too hasty!  Victory is determined at the end of the game so the first ship there needs to hold the shores for the duration.
And lastly, as the old pirate saying goes "X Marks the Spot" (Core, pg. 49).  Much treasure is to be found as ships must search for the sunken trove and return it to their largest vessels. Points are awarded at the end of each round this time, so captains are tasked with being agile enough to secure the treasure while also having the strength to protect what they have.
In addition to the typical Mantic haul, Winged Hussar Publishing is also sponsoring prizes for the event with a number of goodies!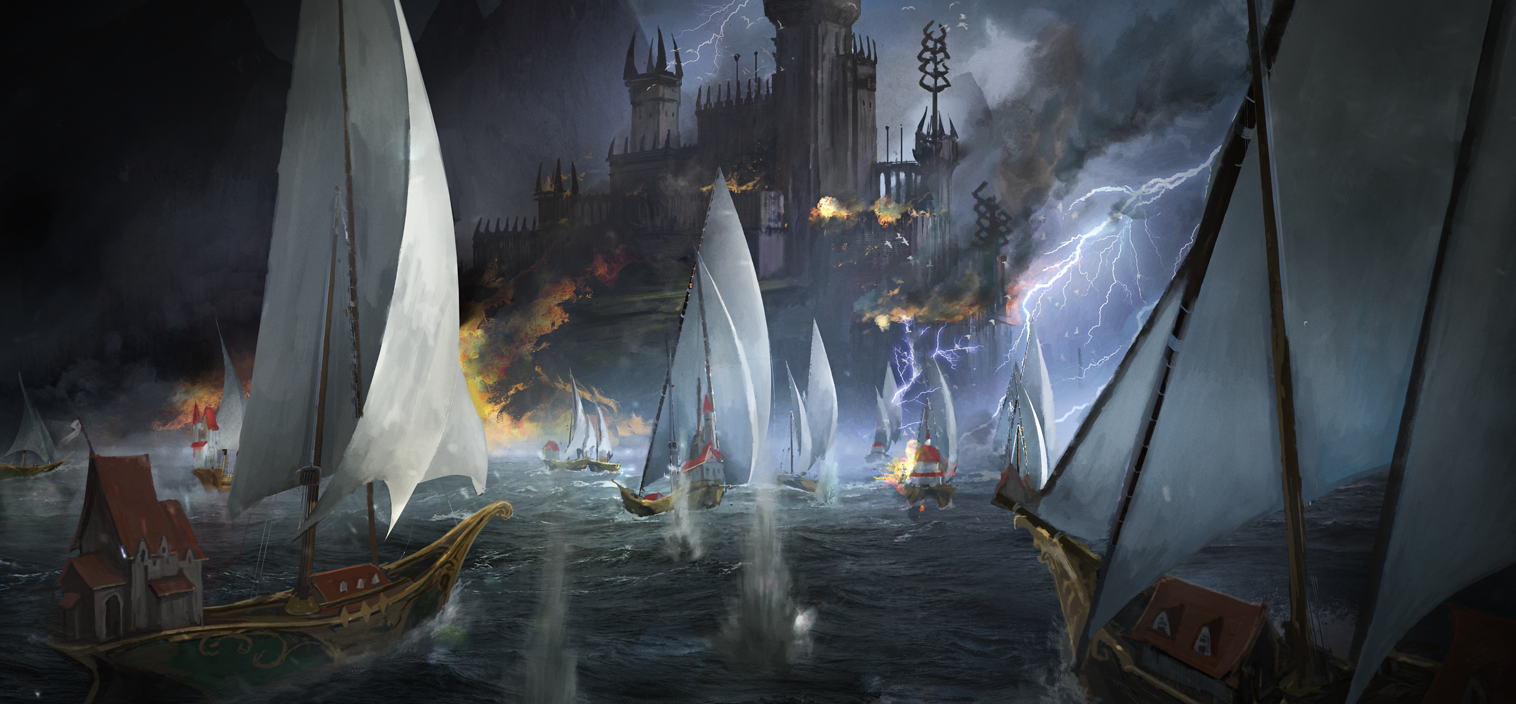 We're looking forward to another great year of Armada at AdeptiCon and foresee the event continuing to grow in the years to come! 
Fair winds and following seas to all who dare to sail!
Bryan Novak
Pathfinder, Tournament Organizer
---
The Blood in the Water Tournament Pack can be found here!
Scenarios for Blood in the Water can be found here!
---
Don't forget to drop by the booth at AdeptiCon and enjoy these awesome show specials!
Deal 1: The new player bundle includes 2 player starter set, game mat and 2 large ships all for $200.
Deal 2: The Faction Bundle includes Faction starter, booster, Extra Large ship and flyers for $120.
Deal 3: The Faction Gamer edition includes Faction starter, booster and Essentials box for $100.