Christmas Blogs: Ronnie's Review of 2021
26th Dec 2021
Rob Burman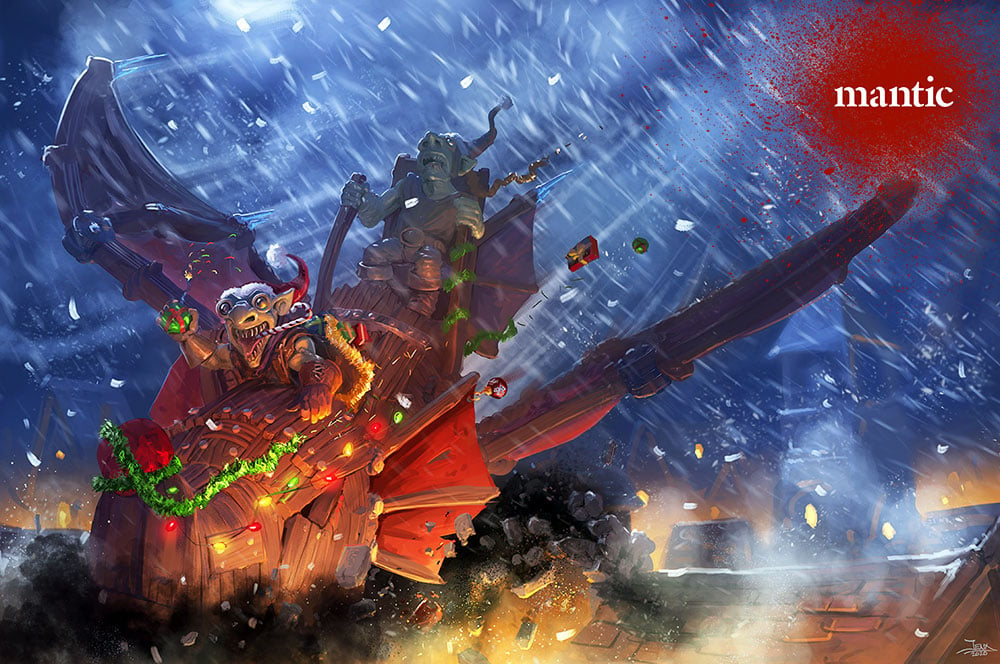 Well, 2021 was another strange year!
It started in lockdown – so more hobby time, but no gaming – opened up in the middle, but not much gaming – then a few tentative first shows and tournaments. But appears it is going to finish with us all 'getting a bit more time to paint our armies!'
However, yet again Mantic and our fans got on with it – and boy did the studio team treat us to some 'wow' moments this year!
ARMADA
Armada came sailing (see what I did there?) into the year with the wind in its sails (again, already!) and the fleets came thick and fast throughout the year. It's amazing to think that the dwarfs, Empire of Dust, Twilight Kin and elves all came out in 2021.
There was also the release of Seas Aflame – adding fliers and more magic to keep the game evolving. I really think this game has been affected by the pandemic though – and sadly not in good way. The game looks so magnificent that people cannot but stop, look and be intrigued when they see it played – and it has been the top seller at the few shows we got to attend. However, the lack of clubs and shows across the year has meant that no one really got to see it. All the initial fans that would normally take it to club night – or our Pathfinders who do a great job of spreading the word of Mantic in local stores and at events – never really got to showcase it.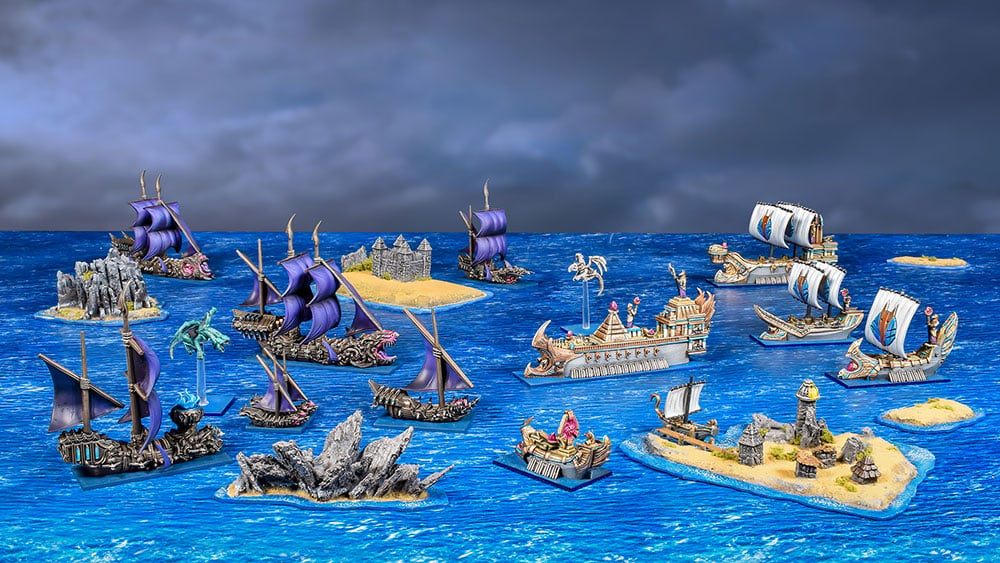 I do hope that as the world once again opens Armada gets the attention it deserves – it is a magnificent game and a spectacle to behold. I can promise that Mantic will keep in supporting it throughout 2022 – with some VERY cool new fleets and planned activity. If you want to know more there are a few great how to play videos – including the one below of an idiot learning to play (and who definitely won – even with dodgy advice from his 'teacher'!). What's more, if you love painting then just doing a fleet is a real hobby treat.
KINGS OF WAR
Plastic halfings… oh yes please!
Kings of War has had another year of fantastic support – both from the studio with a year of jaw dropping releases – but also the tournament scene around the world. If 2020 was the year of Universal Battles, 2021 showed that what everyone really wanted was to get back to face-to-face gaming. While UB gave us a chance to try new armies, meet the worldwide community and keep our skills polished; it is no substitute for the real experience of rolling dice, trash talking your opponent and moving your beautifully painted minis. And we all used that lockdown time to finish painting our armies, right? RIGHT? Seriously, it was fantastic to see the tournaments getting such great attendances, including our own Clash of Kings tournament in Cardiff. I really hope to see lots of you at next year's event in London. Tickets for that will be going on sale soon and it promises to be a blast.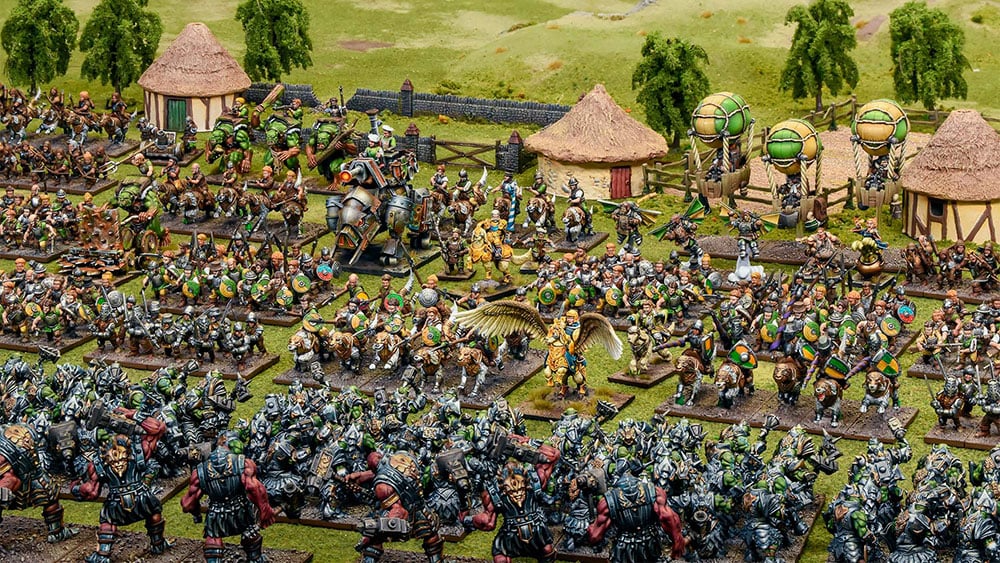 On the new releases front seeing not only plastic halflings – but a whole army and back story that went with it – and some insanely cool models was the highlight of a year of KoW highlights! Salamanders, Riftforged orcs and the Clash of Kings 2022 book. The RC, playtesters and Kyle did a fantastic job on really shaking the game up with Clash of Kings. It's great to see so many of you experimenting with new armies and making use of those new spells. I'm not that sure what a 'meta' is, but Kyle assures me it has been well and truly mixed up!
OVERDRIVE AND DEADZONE
And then we dipped back into Sci-fi. Overdrive launched in September and it really is one of the most playable, approachable games out there. Honestly, this is a great game to introduce your family to miniature gaming or take to your local gaming club – assuming it's open. The models are full of personality and the rules are easy enough to pick up in a few minutes. And can someone please make sure they beat Rob at the Overdrive tournament at HQ in January. He'll be unbearable all year if he wins!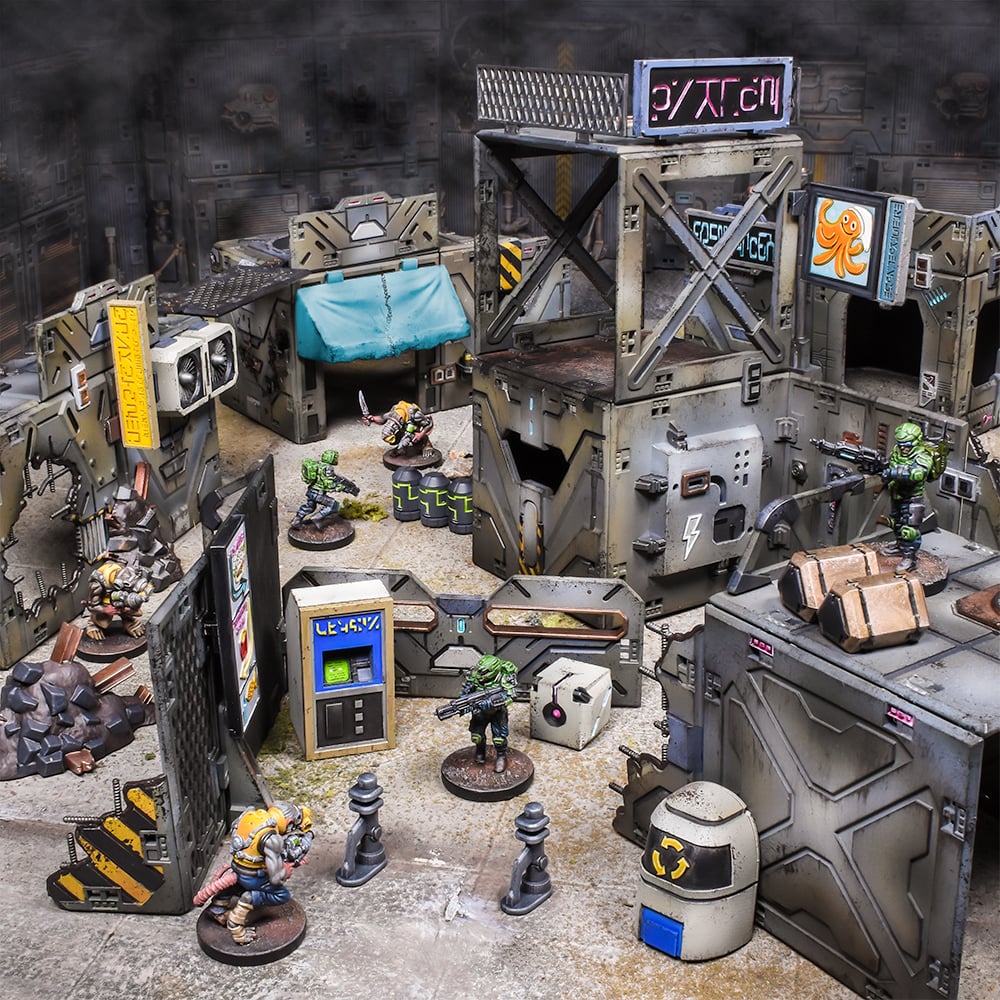 Then Deadzone came roaring back and proved once again that it's the best sci-fi skirmish game on the market. The combination of slick, cinematic rules, elite fighting forces and stunning scenery makes this the stand-out best sci-fi squad game – and I will sumo wrestle anyone who disagrees! [Ed – can't wait to see that at Adepticon, especially if Ronnie dresses like a Matsudan]. Third Edition allowed us to tidy up the rules, add new plastics to the scenery range to make it more detailed and immersive, and repackage the models to make them easier to navigate and collect your force.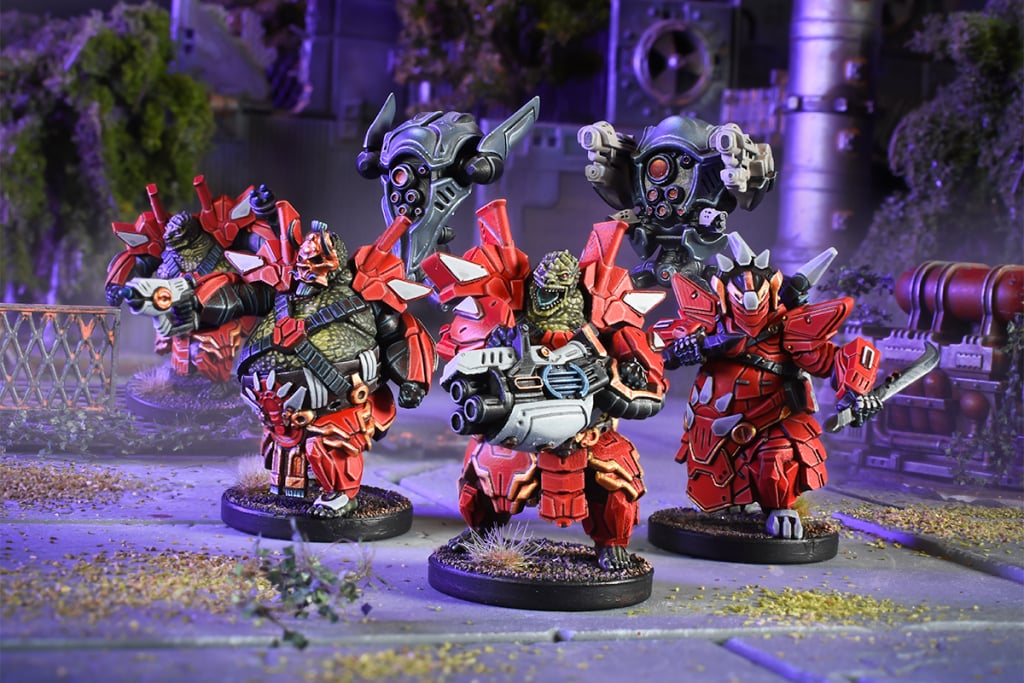 So what I am basically saying is #deadzoneislife. If you have not tried this game – you must. It is spectacular – in every sense of the word.
DIGITAL DISCOUNT CODE!
Just in case you've missed out on any of the rulebooks this year, or just want something to read while stuck in the house over Christmas, I've got a special discount just for the holidays! Use the code DIGITALDISCOUNT to get 50%(!) off any product in the digital category. This is great if you need the digital version of Clash of Kings, or want to make sure you've got Deadzone: Third Edition with wherever you are!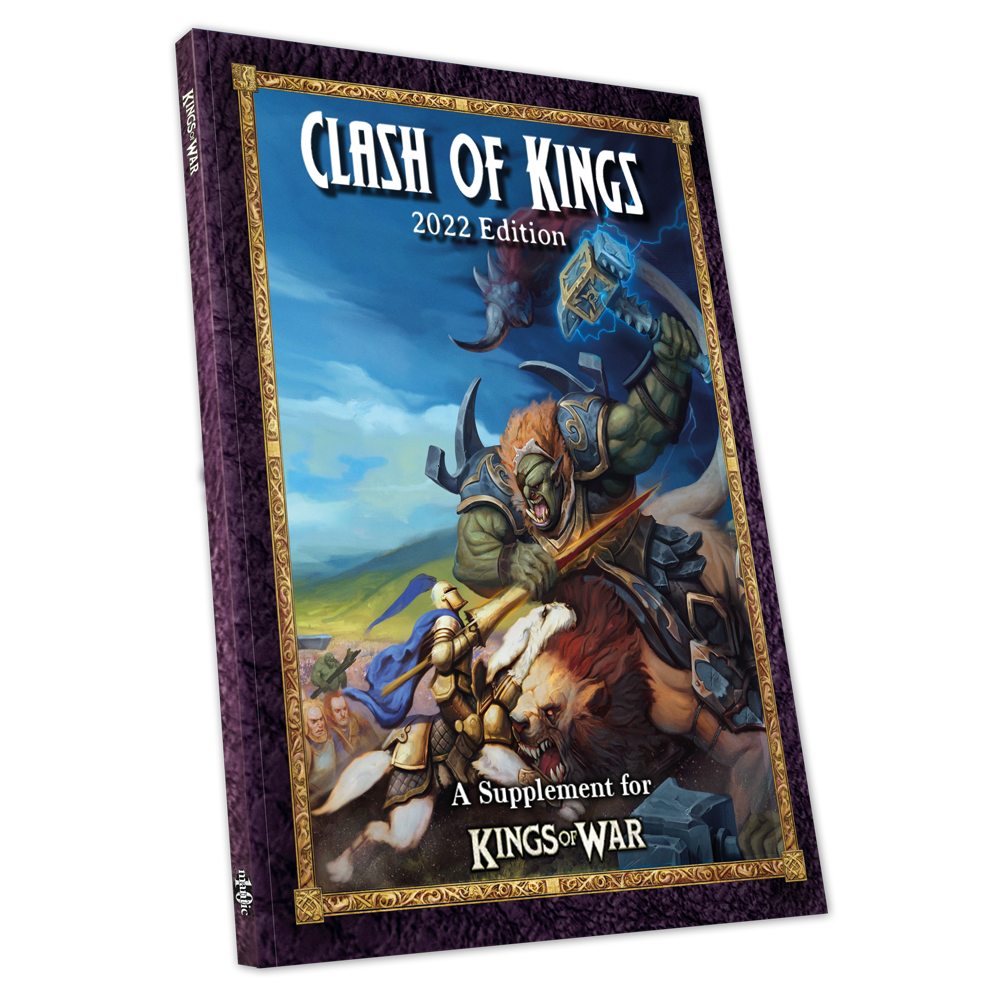 Finally, as 2021 draws to a close, I want to say thank you to a few groups – firstly to the amazing team we have at Mantic – and this isn't just the staff, but also our dedicated group of volunteers. Each one of them makes it their mission to create great products, or to get it out on shelves and into your hands. Or they run campaigns, build websites, sit on the Rules Committee, or play test a new game. They attend events, demo our new releases, make moulds, pour resin, pack boxes…. ah heck you get the idea. Lots of people contribute to making Mantic work – and I thank them all. And especially that means our fans, our hobbyists. If you didn't like what we do – and actually like it enough to go out and buy it – then we could not keep doing it… so thank you for letting us do what we love doing.
Ok, enough of the soppy stuff. Let's get ready for the next blogs! We'll have loads of sneak peeks – why didn't they let me leak anything? – our plans for supporting clubs and what's happening with Brush with Death in 2022. So grab a sherry (or other tipple of choice), get out your paint brush or latest rulebook, and I look forward to see you at a club, event, tournament or store sometime in 2022.
Best wishes, stay safe, and keep gaming!
Ronnie
Tune in tomorrow for the start of our previews of what's coming up in 2022. Here's the schedule:
December 28th – Armada
December 29th – Brush with Death returns!
December 30th – OverDrive
Friday 31st – Supporting gaming clubs in 2022
January 1st – The Walking Dead
January 2nd – Firefight: Second Edition
January 3rd – Deadzone
January 4th – Kings of War
Wednesday 5th – The Umbrella Academy: The Board Game