Hello everyone! It's quite literally your favourite time of the week – it's the weekly community round-up. Every week-
"There wasn't a round-up last week."
Pretty sure there was. We love doing the weekly community round-up, which is definitely weekly. It's the highlight of our week.
"Nope. Just checked. No-round-up last week."
Your browser is broken. We definitely do it every week.
"No round-up there."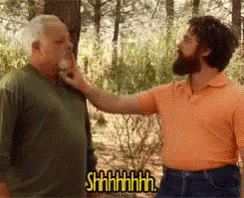 Let's get on with the absolutely, 100% weekly community round-up…
First we head over to Twitter and check out this fantastic Hellboy bust set by @skillzmcfly1. We've really enjoyed watching this project come together over a number of weeks and the finished result is well worth it. Which one is your favourite? We're torn between Lobster and Liz.
Over to Star Saga/Deadzone now and these striking jobs by Reldan Aln are an absolute joy. That finish on Monarch is absolutely top class. Hopefully we'll see the rest of the Mazon Labs in a future post.
Talking of Deadzone, we highlighted Mich Cie's super Veermyn strike team in a previous post but he's recently added to it with this lovely Nightmare. The dynamic posing is some of the best we've seen.
Finally on the sci-fi theme, Christo Mvv has pulled off a really clean finish on this Enforcer Strike Team for Firefight. The contrast against the deep red bases really ensures the Enforcers pop.
Last, but by no means least, is this dwarf standard bearer by Joe McLaren. The retro style of this one hits you right in the feels and brings back so many memories. A real triumph.
That's it for now. Make sure you tune in next week for another community round-up.
"If you remember."
DEFINITELY NEXT WEEK!