Dark Horse Comics and Mantic Games team up for new Hellboy statue
12th Feb 2020
Rob Burman
Legendary HELLBOY Creator Mike Mignola, Dark Horse Direct and Mantic Games Announce the First Hellboy Statue Based on Mantic Games's Bestselling Hellboy: The Board Game Miniature
Legendary HELLBOY creator Mike Mignola, Dark Horse Direct and Mantic Games are announcing the first Hellboy Statue Based on Mantic Games's bestselling Hellboy: The Board Game miniature. Limited to 500 and available now for pre-order, the Hellboy Statue—Mantic Series is expected to ship this summer.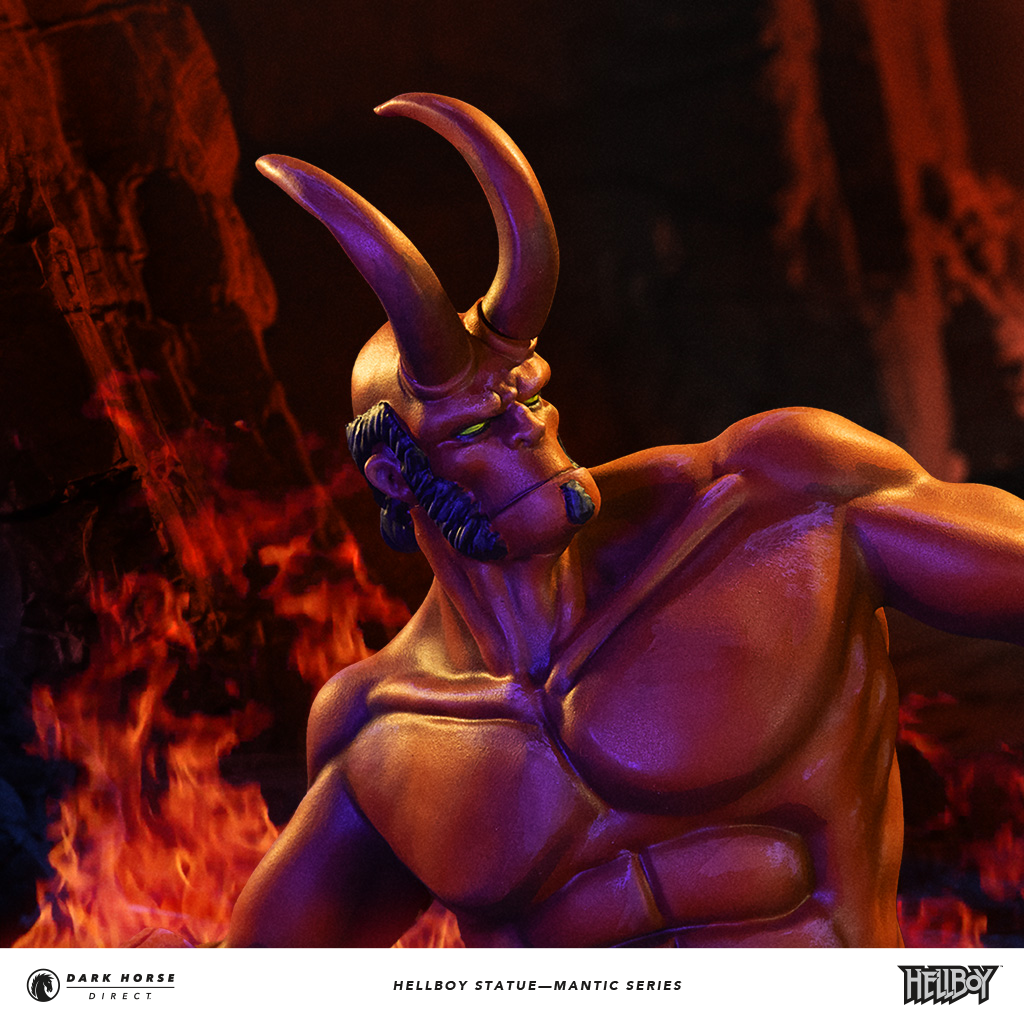 This exclusive statue was meticulously sculpted by the creative team at Mantic Games and painted by Ed Bradley as if you lifted our hero right out of the pages of the acclaimed graphic novels and comics. Posed to pack quite a punch, Hellboy stands approximately 9" tall on a hellscape terrain base approximately 7.5" wide. Level 52 Studios did the statue prototype and base sculpt for The Hellboy Statue—Mantic Series.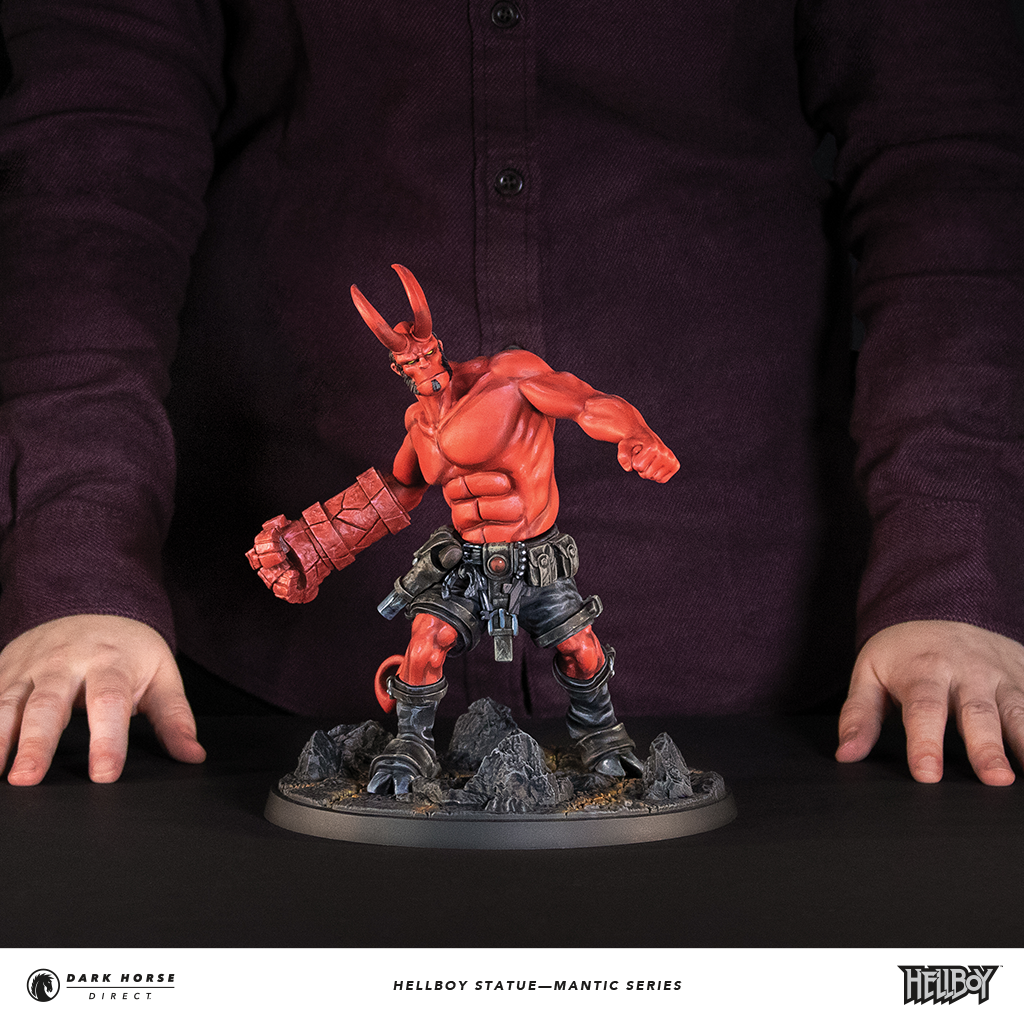 On sale now, Hellboy: The Board Game is a co-operative experience in which players face off against some of the comic's most famous foes. Up to four people take control of iconic BRPD members – Hellboy, Abe Sapien, Liz Sherman and Johann Kraus – before exploring gothic locations, uncovering ancient artifacts and battling one of Hellboy's most notorious foes, Rasputin!
Hellboy Statue—Mantic Series will retail for $149.99.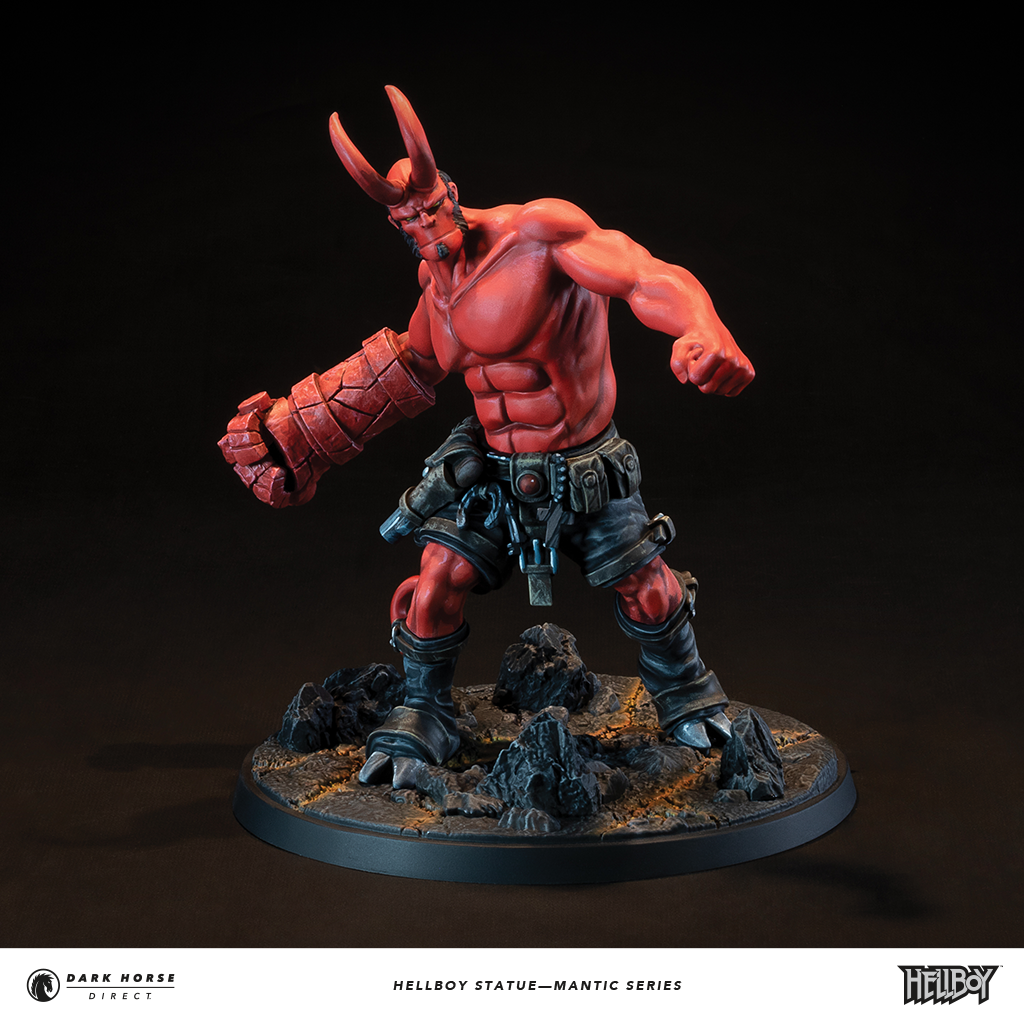 About Mantic Games
In the nine years since launch, Mantic Games has released several complete tabletop gaming systems including Kings of War®, DeadZone®, Mars Attacks® and DreadBall™. The team's obsession for making detailed miniatures, simple but challenging games and great value-for-money products has seen Mantic become a global presence in the tabletop gaming arena. Mantic Games has a strong relationship with its community, and crowd funding has raised extra development money for recent product launches – allowing bigger ranges in plastic for the retail launch. To date, backers have pledged more than $7m to help new projects come to life, making Mantic one of Europe's most funded companies on Kickstarter. Mantic has sales offices in the USA and UK, supplies 20 countries, has a complete design studio team, a global supply chain with production facilities based in Nottingham, England. To find out more, please visit www.manticgames.com
About Dark Horse

For more than thirty years, Dark Horse Comics has proven to be a solid example of how integrity and innovation can help broaden a unique storytelling medium and establish a small, homegrown company as an industry giant. Founded in 1986 by Mike Richardson, the company is known for the progressive and creator-friendly atmosphere it provides for writers and artists. In addition to publishing comics from top talent, such as Eric Powell, Mike Mignola, Geof Darrow, Brian Wood, Gail Simone, Stan Sakai, and Guillermo del Toro, and comics legends, such as Will Eisner, Milo Manara, Kazuo Koike, Neil Gaiman, and Frank Miller, Dark Horse has developed its own successful properties, such as The Mask, Ghost, X, and Barb Wire. Its successful line of comics, manga, and products based on popular properties includes Dragon Age, Stranger Things, Aliens, The Legend of Zelda, Tomb Raider, Halo, The Witcher, Minecraft, Game of Thrones, and Avatar: The Last Airbender. Today, Dark Horse Comics is the largest independent comic book publisher in the US and is recognized as one of the world's leading entertainment publishers.
Related Products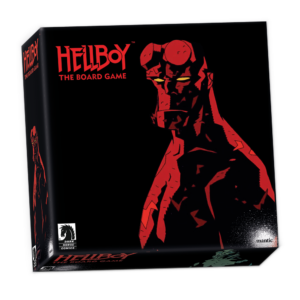 Become a member of the Bureau for Paranormal Research and Defence (B.P.R.D.), ready to investigate occult threats that threaten our very existence. Explore gothic locations, hunt down clues, discover artefacts, fight horrific creatures and face off against terrifying bosses!
Available from your friendly local game store!