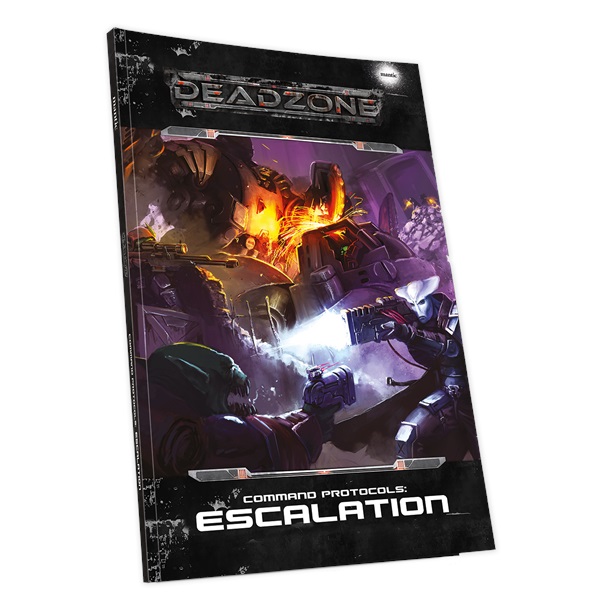 Great news Deadzone fans! Command Protocols: Escalation is shipping and in stores from today. This awesome 120-page supplement is the latest major upgrade to our sci-fi skirmish game and comes packed with new units, updated stats and new ways to play.
Over the past couple of weeks, there's been plenty of great Escalation coverage from a number of YouTube channels and podcasts, so we wanted to make sure you didn't miss a thing. Below you'll find all the coverage so far and we'll be adding more as it comes through.
FAMILY OF GAMERS 777
Andrew 'Coach' Jashyn has been busy. As a member of the Deadzone RC, Coach was instrumental in the creation of Escalation – so he's been going in-depth over on his YouTube channel.
Coach has been busy since we last updated this page with EVEN MORE breakdowns. He wins the gold star for amazing effort.
DEADZONE THE PODCAST
Over on Deadzone the Podcast, the guys get together to review the Asterians, Marauders and Forge Fathers.
DREADPATHZONE
Next up, Tyler and Jesse from Dreadpathzone talk Mazon Labs, Nameless and Plague. More tentacles and teeth than you can shake a stick at.
WEIGHT OF FIRE
Last but not least (for the moment anyway) is Andy 'Dr. Deadzone' Sharp with the Weight of Fire podcast. This is a deeeeeeeeeep dive into the Veer-myn, GCPS and Rebs.
FRANTIC GAMERS
Over on the Frantic Gamers podcast (including super special guest, Bob Point) the guys get very excited about the multi-mat scenarios and interactive scenery missions. Listen to the podcast (and subscribe) by clicking on the link above.
Command Protocols: Escalation and a whole bunch of other great Deadzone releases are shipping NOW! Check them all out here.