December Releases – Available to pre-order now!
11th Nov 2022
Martin Thirlwell
With Christmas fast approaching, its time to get those last minute goodies ordered ready for your stocking! Yes you can buy Christmas presents for yourself!
Salamander Ghekkotah Slasher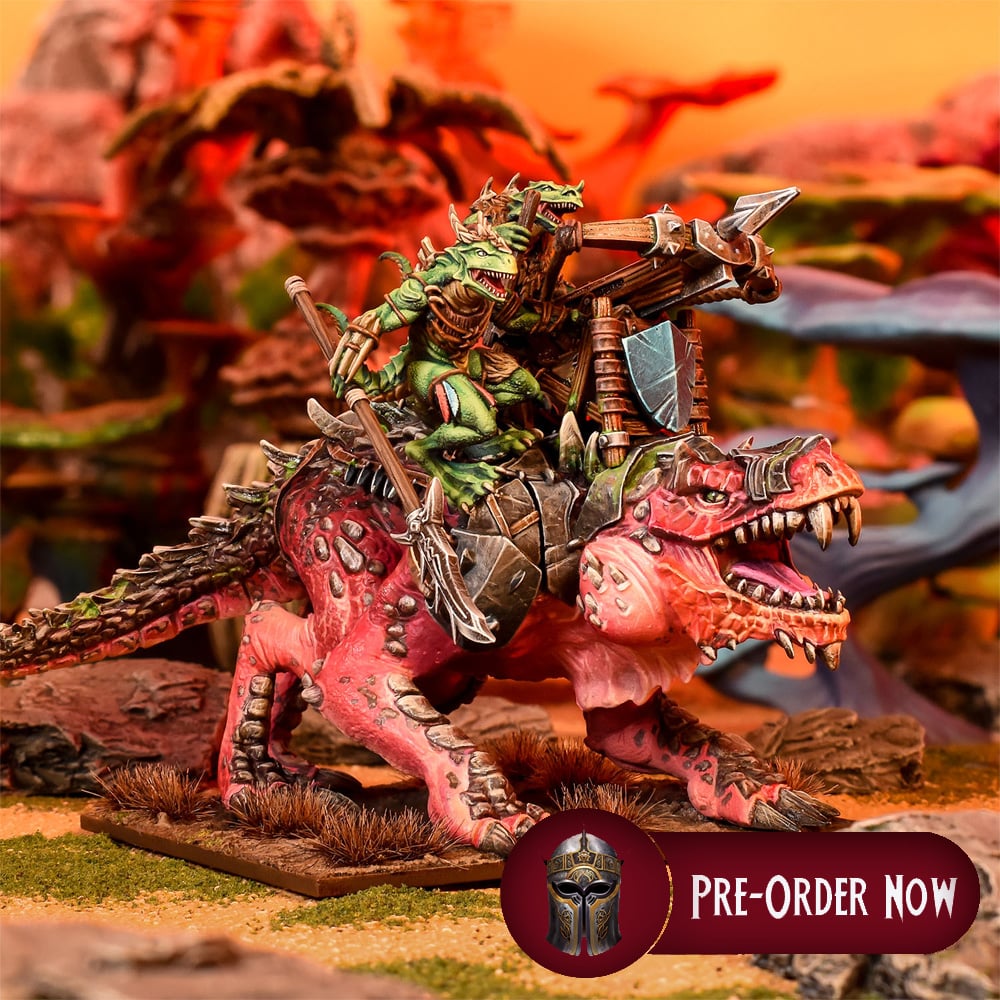 A recent innovation in Salamander warfare, is the mighty Slasher, captured by hunters and trained to carry a Ghekkotah crew into battle atop a seemingly ramshackle howdah. Sporting a bolt thrower reminiscent of that seen in goblin armies, these beasts now stride alongside the other great monsters the reptilians employ among their ranks.
---
Salamander Clan Lord on Firedrake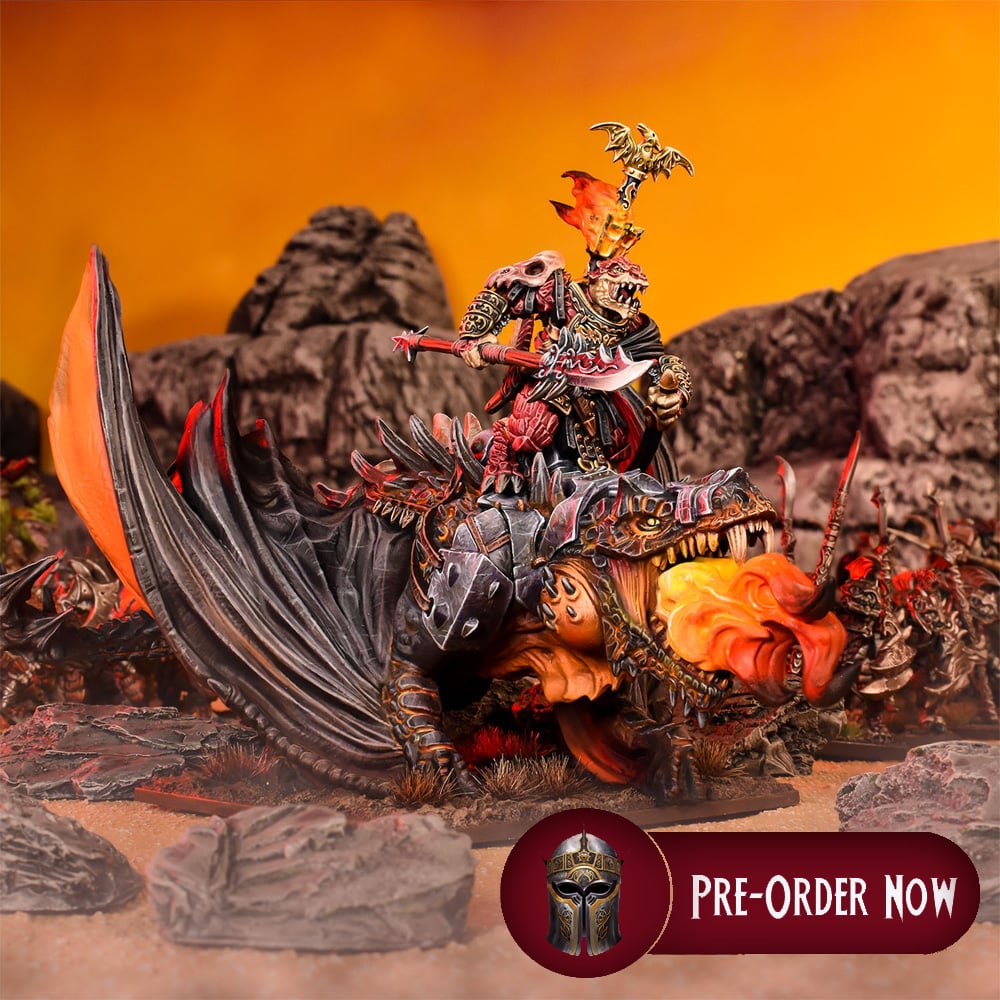 The Clan Lords are the supreme commanders of the Salamander armed forces, often leading from the front and by example. These elite warriors are vastly experienced in warfare and are masters of tactics and logistics.
---
Orc Chariots/fight wagons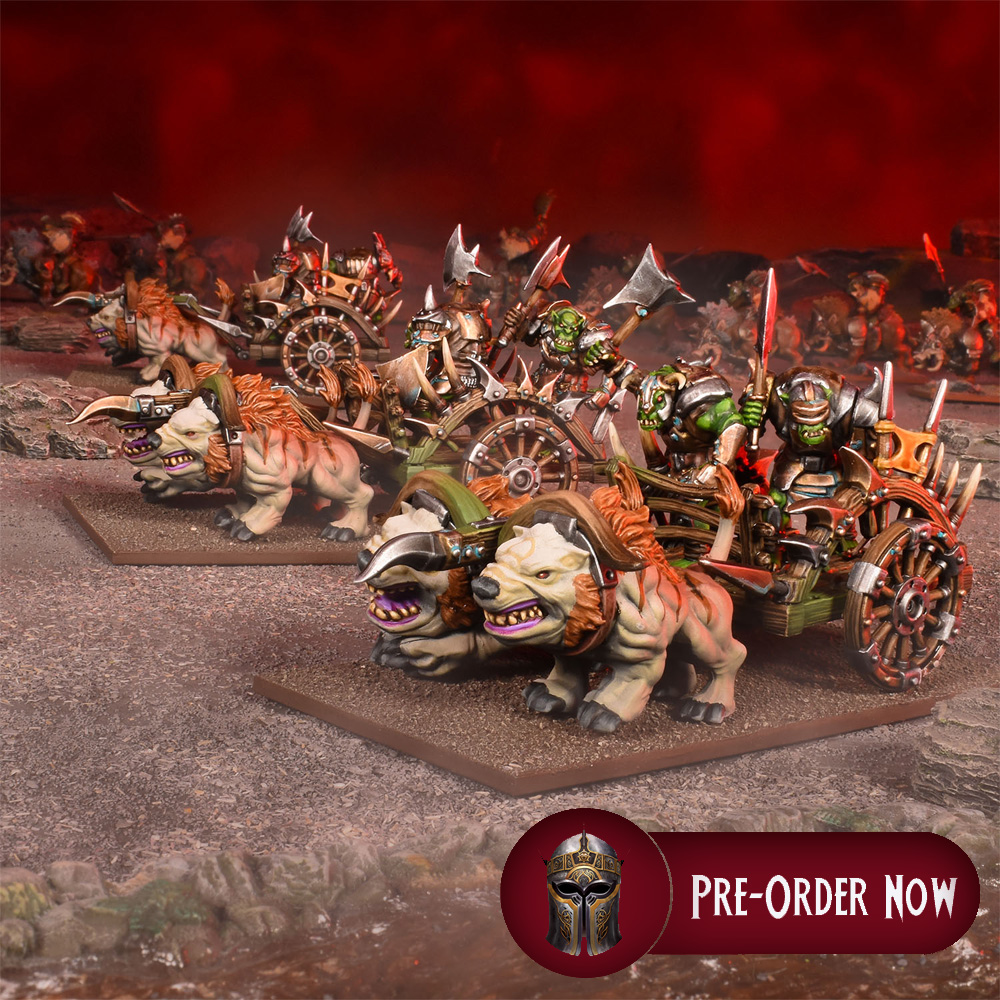 Sometimes a pair of Mawbeasts is attached to a war-chariot carrying Orcs armed to the teeth. The premise and application are both simple: charge at the nearest enemy regiment and let the fun commence.
---
Empire of Dust Sandborne Wyrmriders Regiment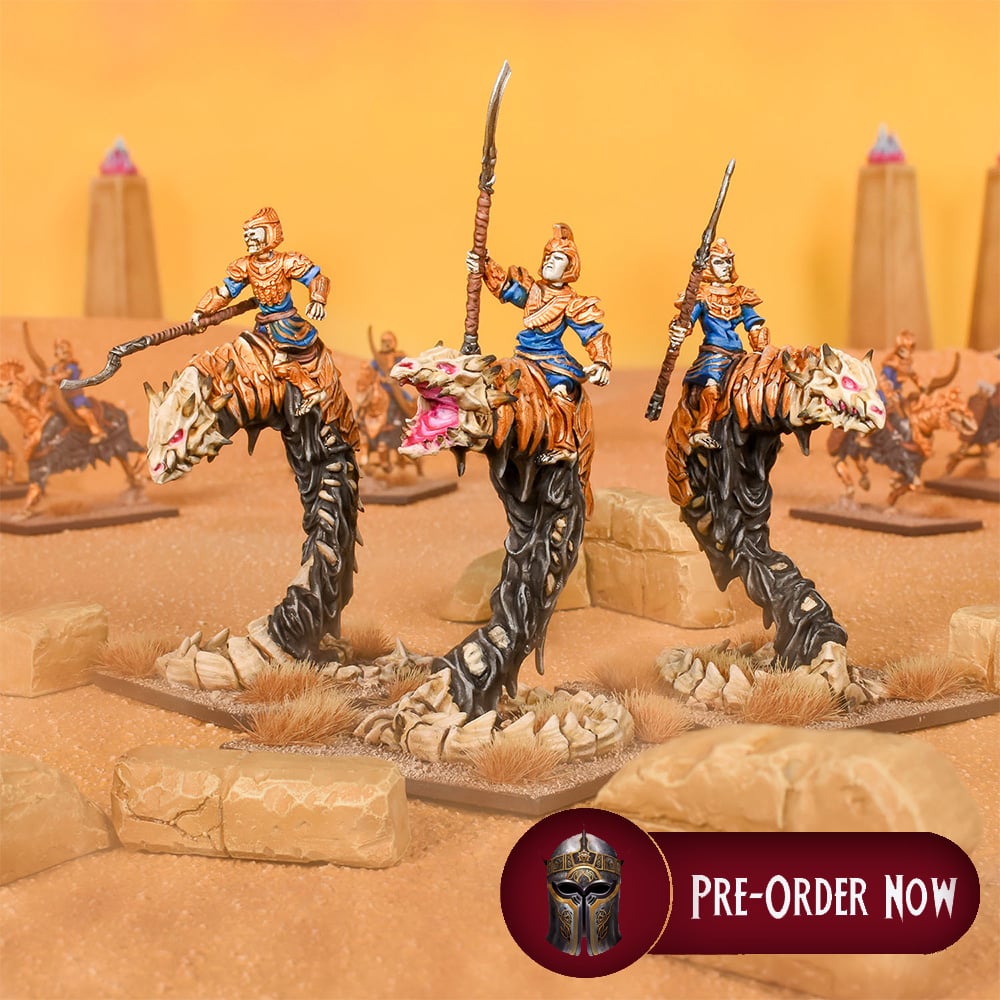 Capturing and riding the great desert sand Wyrms was seen as great sport by the Ahmunite nobility and their champions were often bequeathed the finest specimens to reward loyalty and for competition. Even in death, these revenant warriors retain their former skills and Wyrms are still captured and used today to carry them to battle.
---
Undead Wights Regiment – NOW IN RESIN!
Legendary kings of ancient times, these gore-soaked malevolent spirits will not rest easy, and rise to unnatural vigour to march alongside the armies of the dead. Each is the size of an Ogre, and their strength is unmatched by any mortal creature.
---
Trident Realm Gigas Regiment – NOW IN RESIN!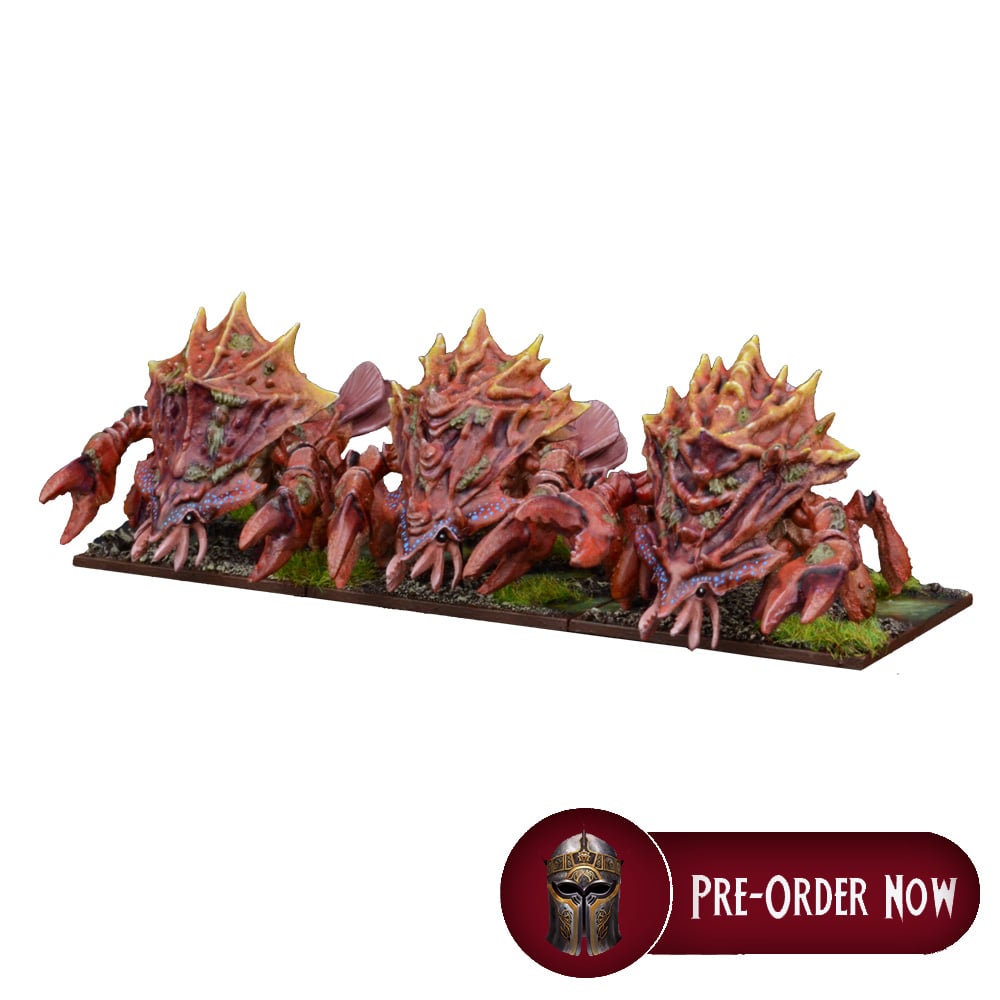 The deadly pincer-like claws of these huge crustaceans can crush and slice through even the thickest plate armour while their own natural protection makes them a fearsome foe.
---
Empire of Dust Revenant Champion/Army Standard Bearer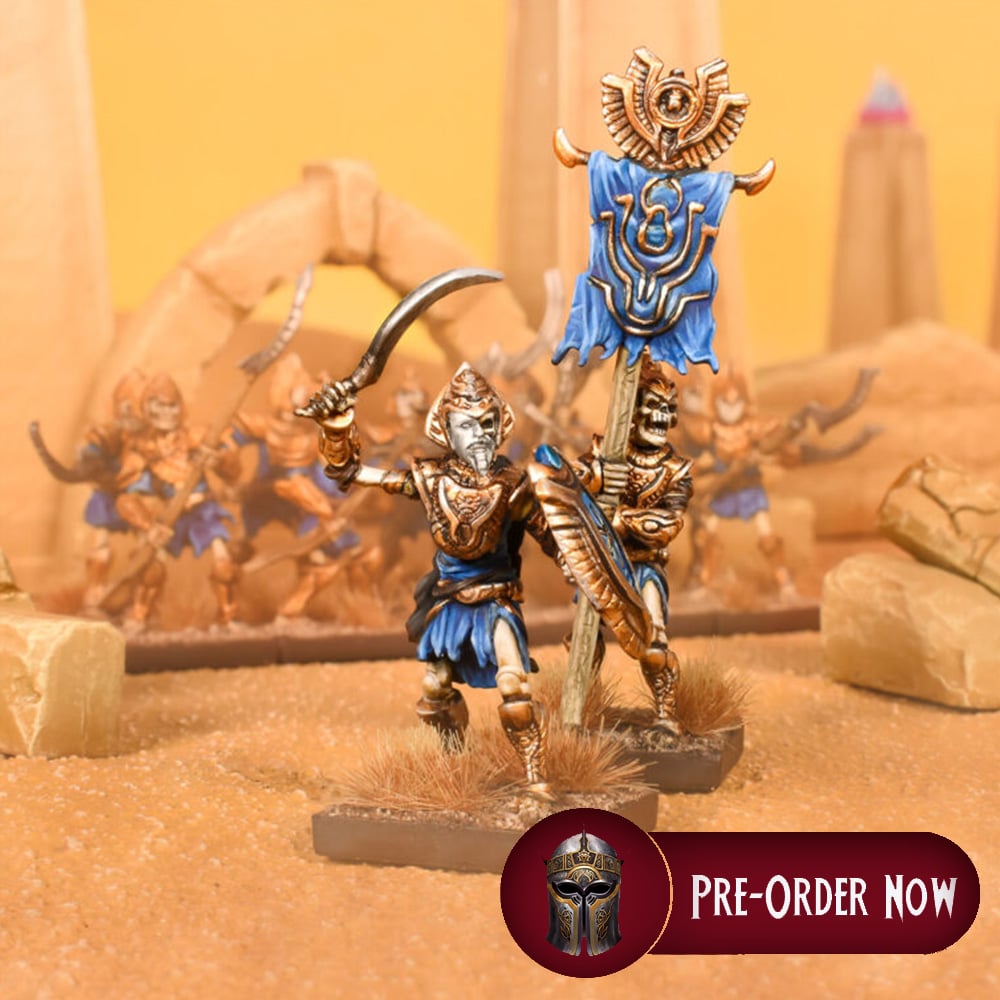 Sometimes leading from the front, other times carrying the revered icons of the gods – the champions of the Ahmunites can always be found driving the empire forward, enforcing the will of their masters.
---
The December orders will be shipping from the 5th December and will be available through the Mantic Games webstore and your friendly local games store!