DreadBall UK Championship 2018
21st Jun 2018
Pat "Chopper" Lewis
On Saturday 7th July, Mantic Games opens the doors to the MNTC-18 Stadium for the DREADBALL UK CHAMPIONSHIP 2018.
Since DreadBall 2nd Edition exploded back onto the pitch in March, we have seen a terrific uptake of the game. Loads of teams have hit the neodurium hard – and some have hit their opponents harder!
To celebrate this evolution of The Galaxy's Greatest SportTM we're running the first official UK Championship for DreadBall. Here are a few reasons why YOU should join us on 7th July:
1,200 MC Resurrection Games
Four Games of DreadBall
attendee gifts
Crowning the UK Champion for 2018
1. 1,200 MC 'RESURRECTION' GAMES
The currency of DreadBall is measured in MC (Million Credits), with a 'recommended team' coming in at 1,000MC. The extra 20% will set you up to choose the team that YOU want with a budget that gives you options. (All within the parameters listed under Building A Team in the rule book, of course!)
Do you want to focus on Guards? You can take up to double the number listed in the Recommended Team!
Fancy skilling up your players? They can be given one skill each
Why not build your team around a Team Captain, or an MVP?
Add some off-pitch assistance in the form of Coaches and Cheerleaders
Start every game with up to 7 Coaching Dice and/or DreadBall Cards
Aside from the MVPs we won't be using Transfers, so there is a [very] slight limit to the tweaks you can make. Building Your Team in the event pack has all the notes
Remember that Resurrection Games allow for a fresh start at the beginning of each game. It allows you to jump into each game with a familiar line-up, already honed to the way you play. Of course while this means your Players won't be levelling up, the counterpoint is that they cannot be removed from your roster either!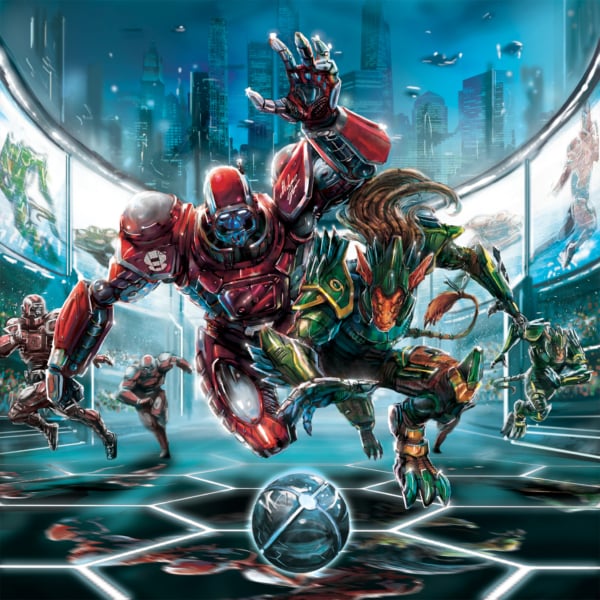 2. FOUR GAMES OF DREADBALL
If you've ever wanted to get in 4 games in a day, then one of the best ways to do this is at a tournament. With an air of friendly competition we've found that it's a terrific way to get to grips with the game. You'll learn plenty of tricks throughout the day and come away from the event with tales of heroic last-minute Strikes and 'if only' stories. (For me it's usually 'If only I could roll a 3+ on 2 dice…'.)
We recognise also that not everyone plays regularly and so events such as this provide a perfect opportunity to meet up with – or make – friends; all while indulging in a game you love.
Of course there will be prizes too. With a Swiss system for matching Coaches, we'll ensure that the bleeding edge of DreadBall play will quickly be pitted against itself.
I tend to be found mid-table, so come and join me!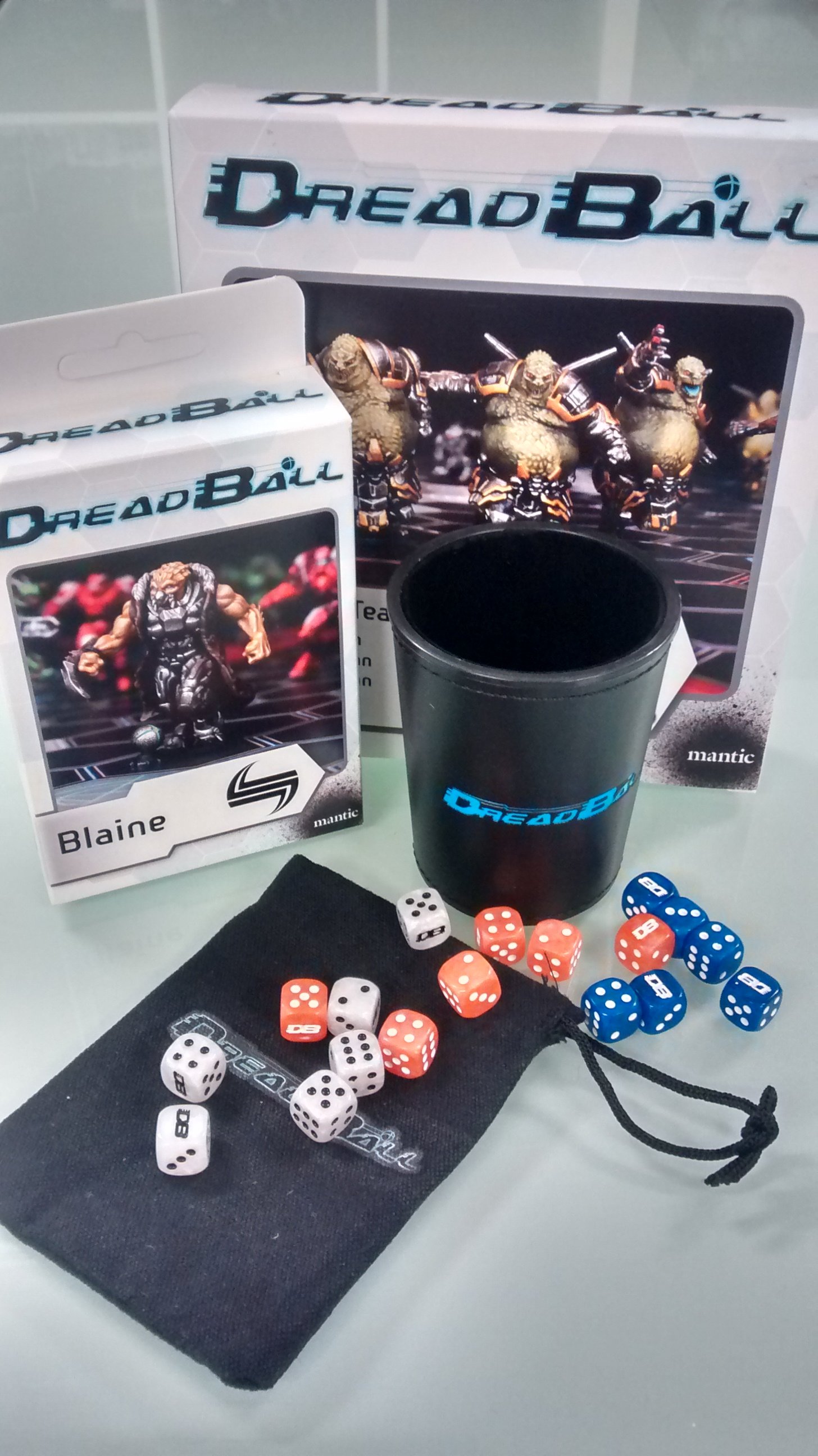 3. ATTENDEE GIFTS
We were chewing the fat about this being our first UK Championship for the 2nd edition of DreadBall. To make it something special we figured that the attendee gifts should be somewhat outrageous.
With this to focus our thoughts we started to look at giving every attendee something that, even without the 4 games, lunch, and refreshments, would be ridiculous value. So here we go…
For the entry fee of £18 you'll receive:
– Any one team of your choice
– The DreadBall dice cup, special edition dice, and dice bag from the Kickstarter
– MVP Blaine
– 4 games of DreadBall throughout the day
– Lunch & refreshments
Yes, that's around three times the ticket price!


4. CROWNING THE UK CHAMPION FOR 2018
Of course there will be prizes too. From finding the UK Chapion for 2018, we'll also discover the runners-up, Most Sporting Coach, Best Team, Most Violent Team, and the Fan Favourite. The event pack has more details on each of these. Needless to say it's a spread of awards and should lead to a fun day of gaming.