Even More New Ways To Play Armada!
2nd May 2023
Jonny Mann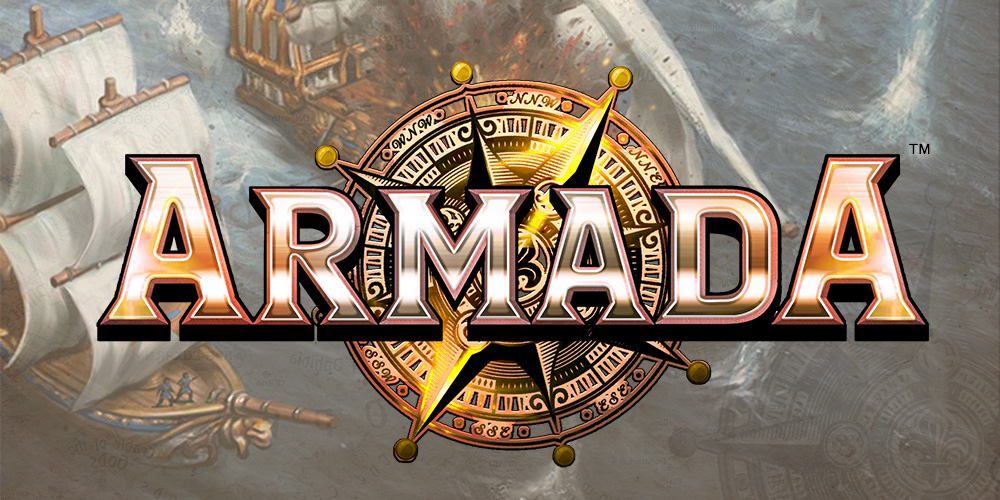 Hey, Jonny here,
The new Seas Of Dread Book will introduce lots of new ways to play Armada and some new fun ways to change up your games.
Today we take a look at some of them in a bit more detail.
Don't forget you can Pre-Order the new book HERE.
---
Multi-Player Games
Battles between two fleets are common across the seas of Pannithor, but sometimes a much larger conflict involving multiple fleets erupts. The rules cover games involving multiple players. Multi-Player games (3+ players and fleets) follow all the standard rules covered in the main rulebook with some exceptions.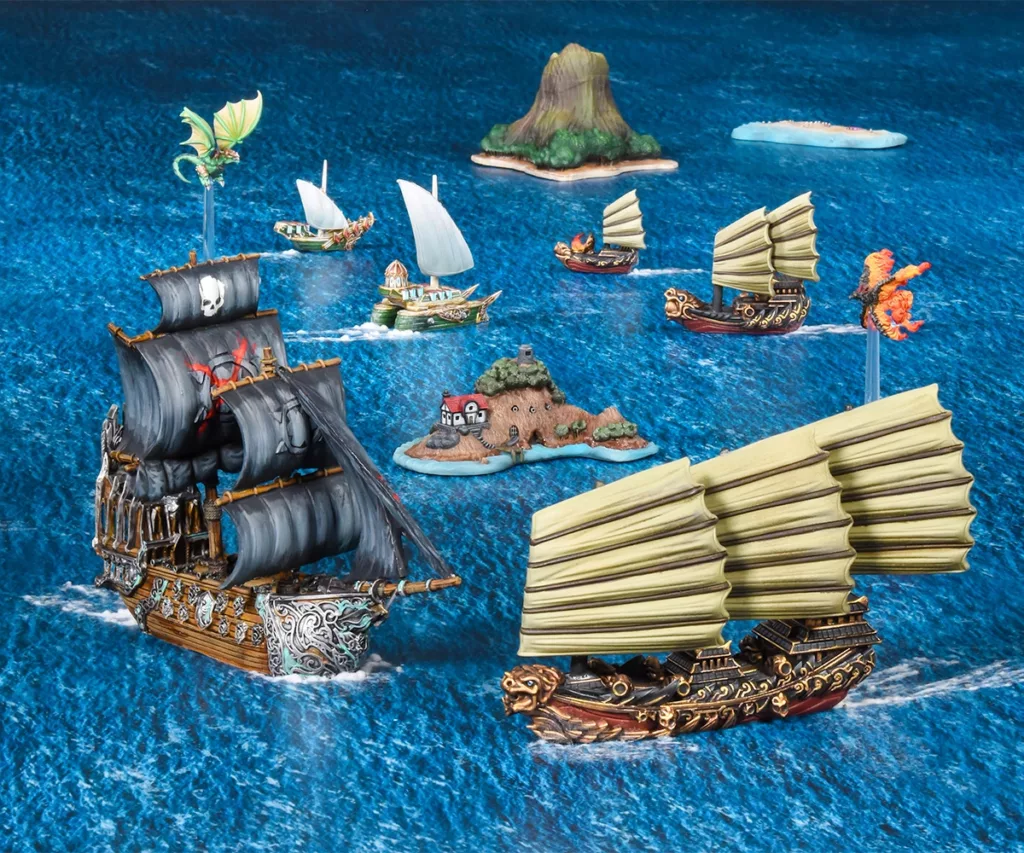 Alliances
Alliances on the seas of Pannithor are common, if fragile.
If agreed in advance, players are allowed to form teams called Alliances. For example, four players might decide to split into two Alliances, with two players in each.
Allied ships are treated as Friendly for the purposes of Visibility, Shooting and Nerve Tests (e.g. a Skill Test is required in order to fire at a Grappled allied ship). Any fleet rules and upgrades that work on friendly ships will not have an effect on allied ships however and allied players score any and all objectives together, all Victory Points are shared between players within an Alliance.
Before the game, it can also be decided between alliances whether or not to share deployment zones. players can share deployment zones within an Alliance. This means each time a player is supposed to place a model onto the table, they can do so in any deployment zone belonging to an Allied player. Take note, that in order to keep the games fair, the total number of ships deployed in each of the Allied Deployment Zones should be kept as even as possible.
---
Random Events
We've added a whole host of new events to add more variety to your games. These rules represent the wonders and dangers that can befall those who set sail on the seas of Pannithor.
Below is an example of just a few of the Random Events you could encounter. The left-hand column represents the roll of a D66 (A D6, followed by another D6. Thus if you roll a 2, followed by a 1, your result is 21).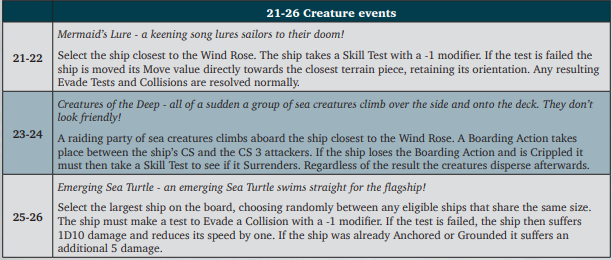 ---
New Game Modes
These optional twists to how the game plays can spice up your scenarios, or cause total chaos! It's probably best to only try one or two per game to start with unless you really want a challenge…
Night Fighting
Battles are not always fought over the well lit seas of a calm sunny day, night fighting rules bring forth reduced visibility, blocking visibility for ships more than 14 inches apart. Unless the target ship is on fire, of course, lighting up the sky and making itself an easy target. Finally, all of the tasks typical of a ship are much more difficult to carry out at night, and so all Skill Tests (with the exception of Nerve Tests) will suffer a -1 modifier.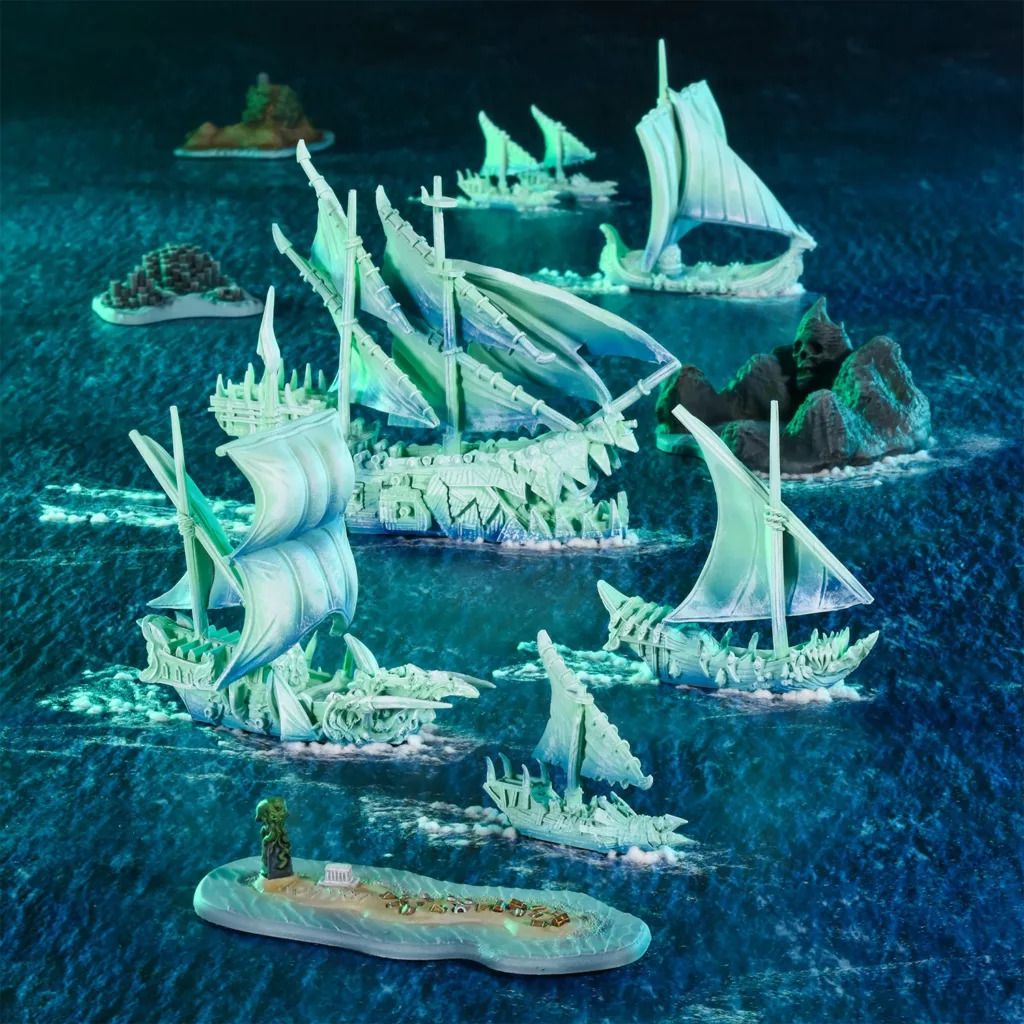 Intense Winds of Change
At the start of each Turn, one player must roll 2D6 on the following table to see if the wind
changes direction or intensity. There are eight directions the wind can come from: the four outer table edges and the
four corners.
2 Intense Winds of Change. Move the Wind Rose two steps clockwise, e.g. from East to South.
3-5 Winds of Change. Move the Wind Rose one step clockwise, e.g. from East to South East.
6-8 No change in wind direction this Turn.
9-11 Winds of Change. Move the Wind Rose one step anti-clockwise. e.g. from East to North East.
12 Intense Winds of Change. Move the Wind Rose two steps anti-clockwise. e.g. from East to North.
This can really make your games much more tactical, not knowing which ships may activate next.
---
New Scenarios
Seas Of Dread brings 10 brand new scenarios to Armada, including some fantastic terrain based games that nicely interact with the new scenery packs such as Volcano! There are few reasons that could compel a group of sane individuals to risk sailing the waters surrounding an active volcano. In this locality, however, rumours have been circulating of an ancient artefact of unspeakable power.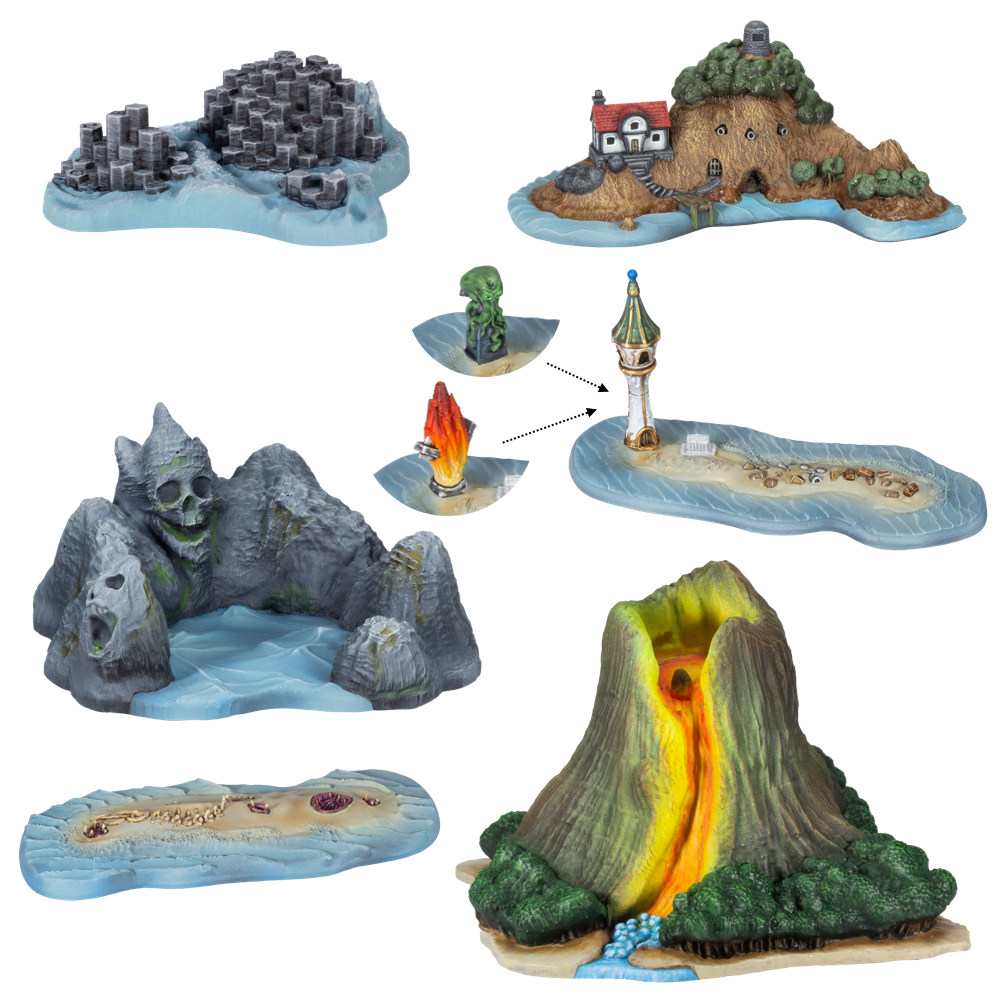 Drifting Graveyard sees a graveyard of shipwrecks surrounding a small island. Rumour has it there are uncountable treasures onboard
some of the wrecks, and of a terrible creature guarding them… A siren, also available in the new Sea Monsters set.
---
That's just a snippet of the sheer volume of content available in the new book! Armada is alive and well, set sail today!