Firefight Playtest: New rules and Asterians now available!
10th May 2021
Rob Burman
Hi Andy here, lead designer for Firefight: Second Edition, which has been in public beta for a month now. We've had a great response so far and players are starting to see that this is a very different game from the original Firefight. Some of the key design elements were to bring some of the familiarities of other Mantic games, especially Deadzone, into the style of a larger wargame that Firefight represents. You can learn a little more about the design choices here.
With almost 200 people already joining the playtest Facebook group (here) we have started to get some great feedback on the rules. It's also fantastic to see that as lockdowns in different countries are starting to ease, people are actually able to play games face-to-face!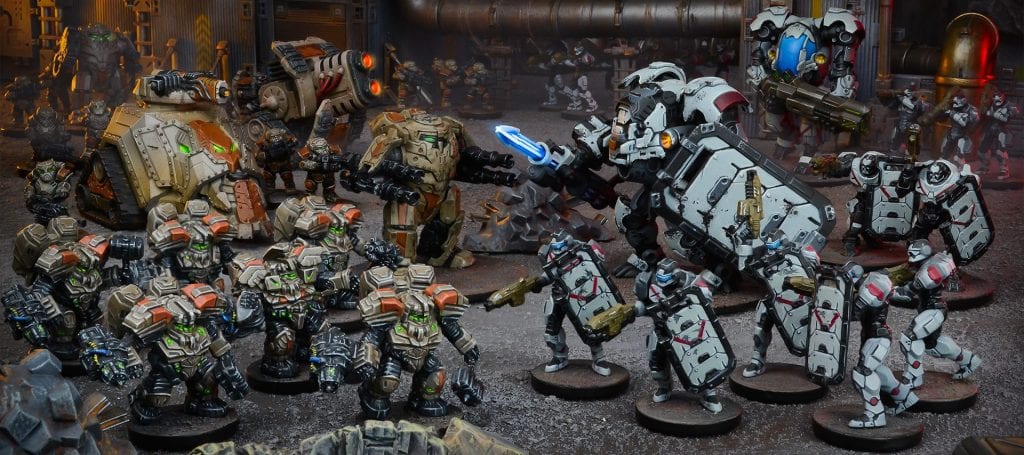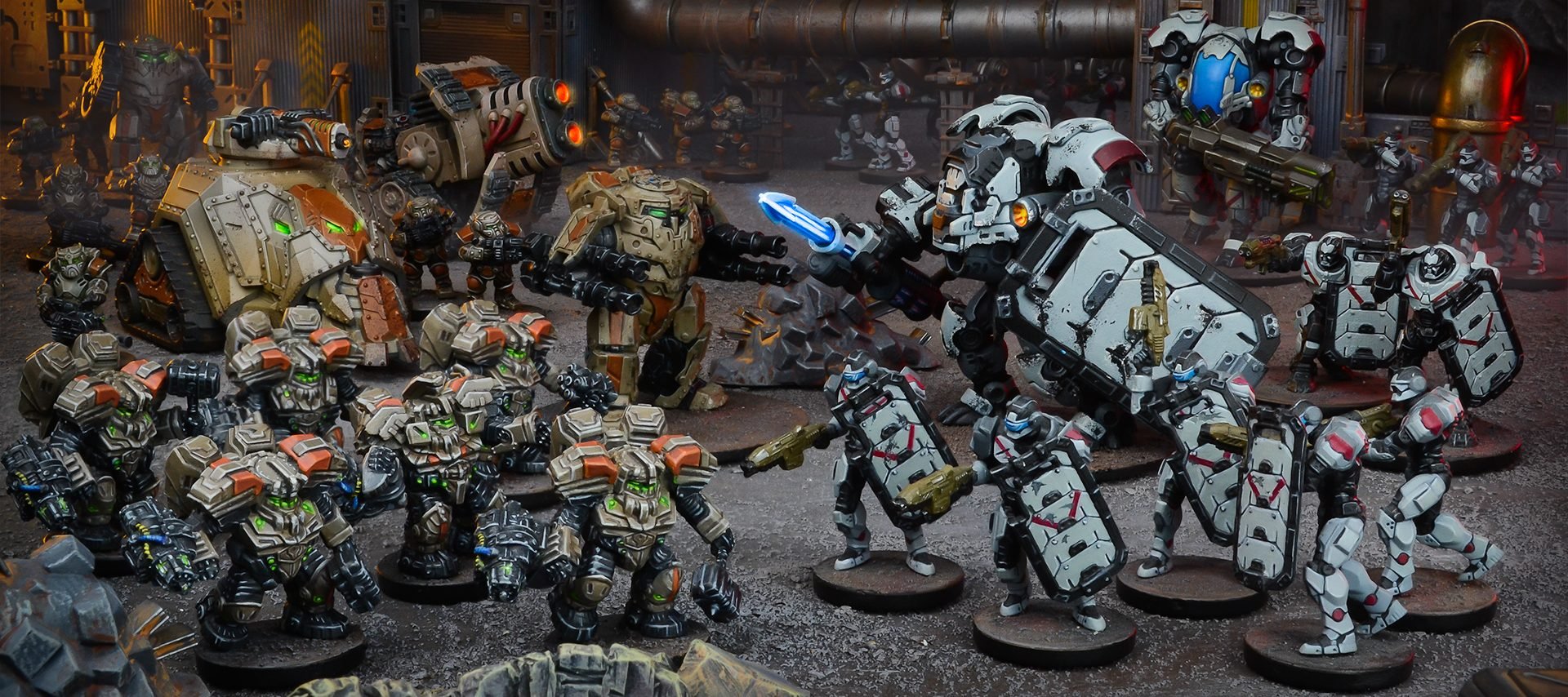 Engaging with the community is a big part of the playtest, so thank you to everyone that has been in touch so far. We have taken on board this feedback and, while there are no major changes, there has been a fair bit of clarifications of rules, additions and adjustments, which are now incorporated into the latest version of the beta ruleset, available here. If you're planning on playing, make sure you download these new rules!
The core rules will be regularly updated throughout the playtesting process, so it's worth making sure you're up to date. Of course, a few rules updates isn't big news – so I'm also pleased to say the new rules include the Asterian faction list, which takes us to five playable factions. Don't worry GCPS fans, they will be coming in June!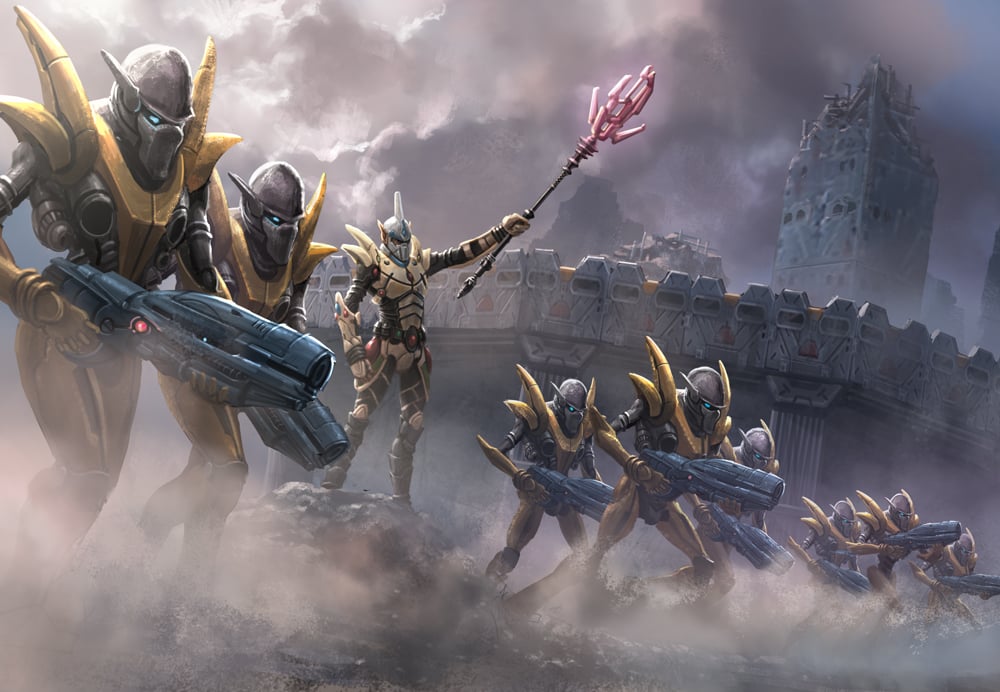 The Asterians are a mysterious alien race older than mankind who hold themselves aloof from the daily workings of the GCPS. Cautious of the lives of their people, the Asterians make extensive use of their neural linked Cyphers and Marionettes to populate the battlefield with robotic soldiers who are immune to many of the effects of standard weaponry. While many of these Asterians constructs are delicate and vulnerable they are protected by rechargeable shields which absorb the kinetic energy of missile and melee weaponry to keep them in the fight longer than first impressions may suggest.
The shooting of the Asterian Cypher and Black Talon units is second to none and while they may have less access to pinning weaponry, with the support of their weapons platforms, Chroma Platforms and Spectras, they can more than deal with any opposition.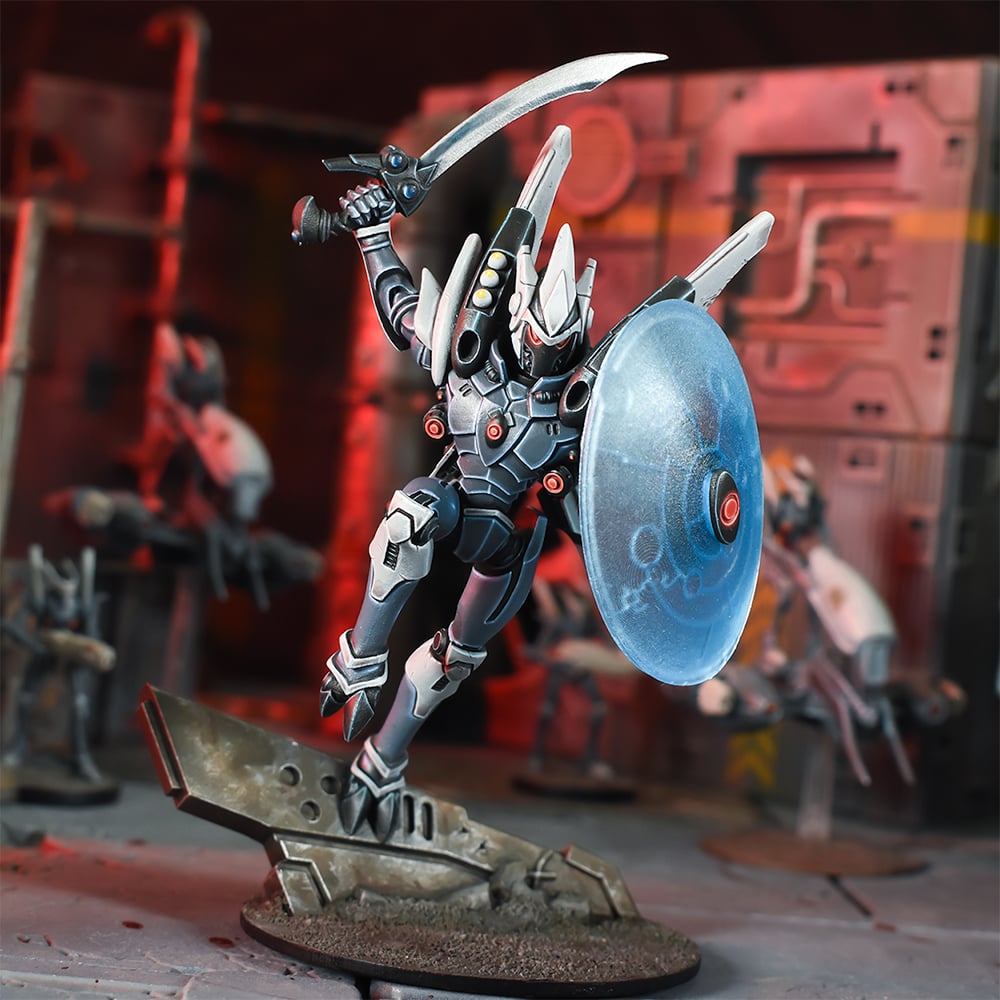 Not all Asterians shun the battlefield, however. The nomadic Kalyshi thrive on hunting down the enemy wherever they find them. Kalyshi are truly fierce in Assault, if they can be protected long enough to get to the enemy.
So why not try out the new rules update and Asterian faction list and get into the Firefight?
PLAYTEST DAY!
Also, for those interested, I'll be hosting a Firefight Playest day at Mantic HQ on July 25th. This is a great opportunity to play a number of games in a day against ACTUAL PEOPLE! Tickets are limited but you can grab one here. Really looking forward to seeing some playtesters there and I'll be back next month with another Firefight update.
Rob from Mantic here just quickly chipping in! I realise that some of the army boxes were out of stock during April, we've extended the FIREFIGHTPLAYTEST discount code until the end of May. Enter the code FIREFIGHTPLAYTEST at checkout to get 20% off starter force, mega force and reserve force boxes.