It's Friday so that means we have new releases up for Pre-Order today!
---
The Friday Feature will bring you a plethora of great entertaining content every Friday, including new release articles, work from staff and content creators, store visits and lots more!
---
Northern Alliance Fleet Starter
The largest ships of the northern clans are typified by their broad, open decks packed with warriors, and enormous figureheads carved in the likeness of dragons and other sea creatures that strike fear into the hearts of their enemies.
Contents:
1 Resin Serpent
1 Resin Draakar
1 Resin Snekkja
Fleet Reference Cards
3 Ship Cards, MDF Upgrade Counters
4 magic cards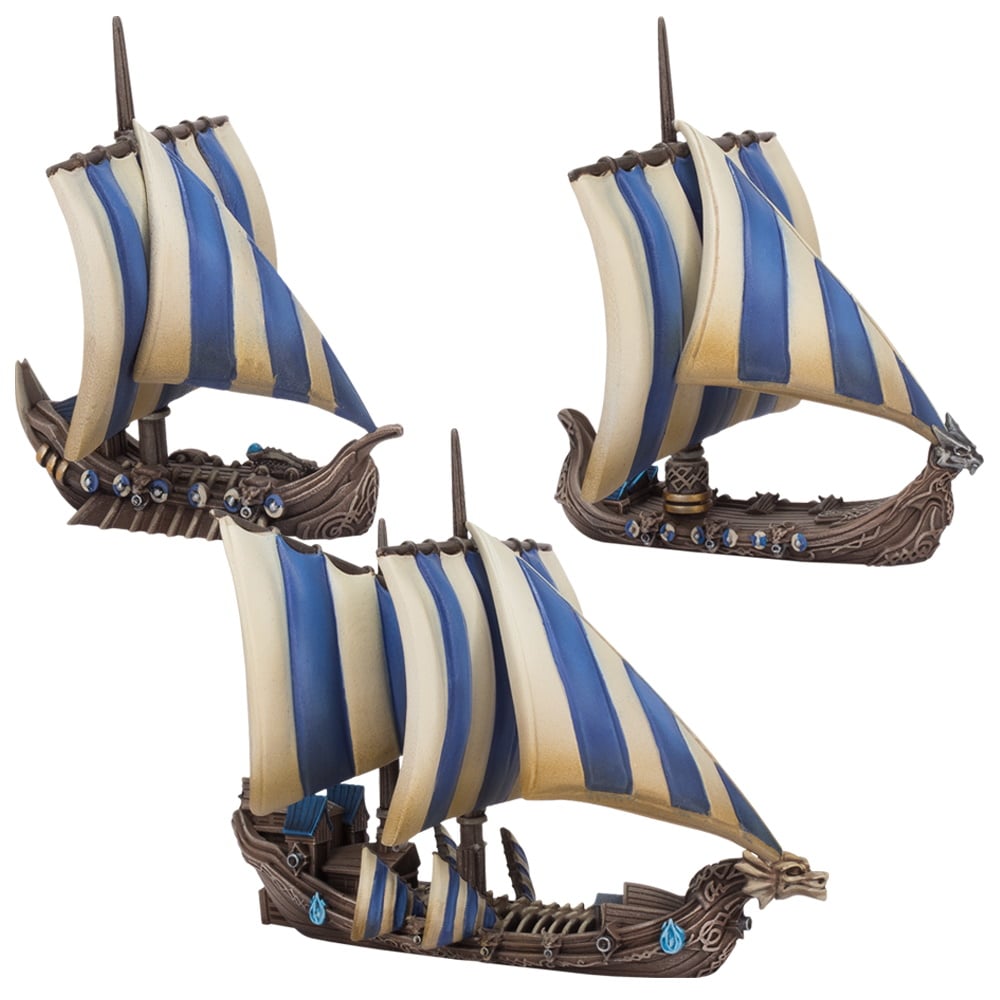 ---
Northern Alliance Fleet Booster
Want more ships? of course you do, the Booster is a great way of adding yet more of these beautiful ships to your fleet.
These sleek vessels often eschew heavy guns in favour of maneuverability and boarding equipment, striking swiftly into the heart of the enemy fleet that their hardy warriors might get to grips with the foe face-to-face.
Contents:
1 Resin Icebreaker
1 Resin Skeid
2 Resin Karvi Squadrons
4 Ship Cards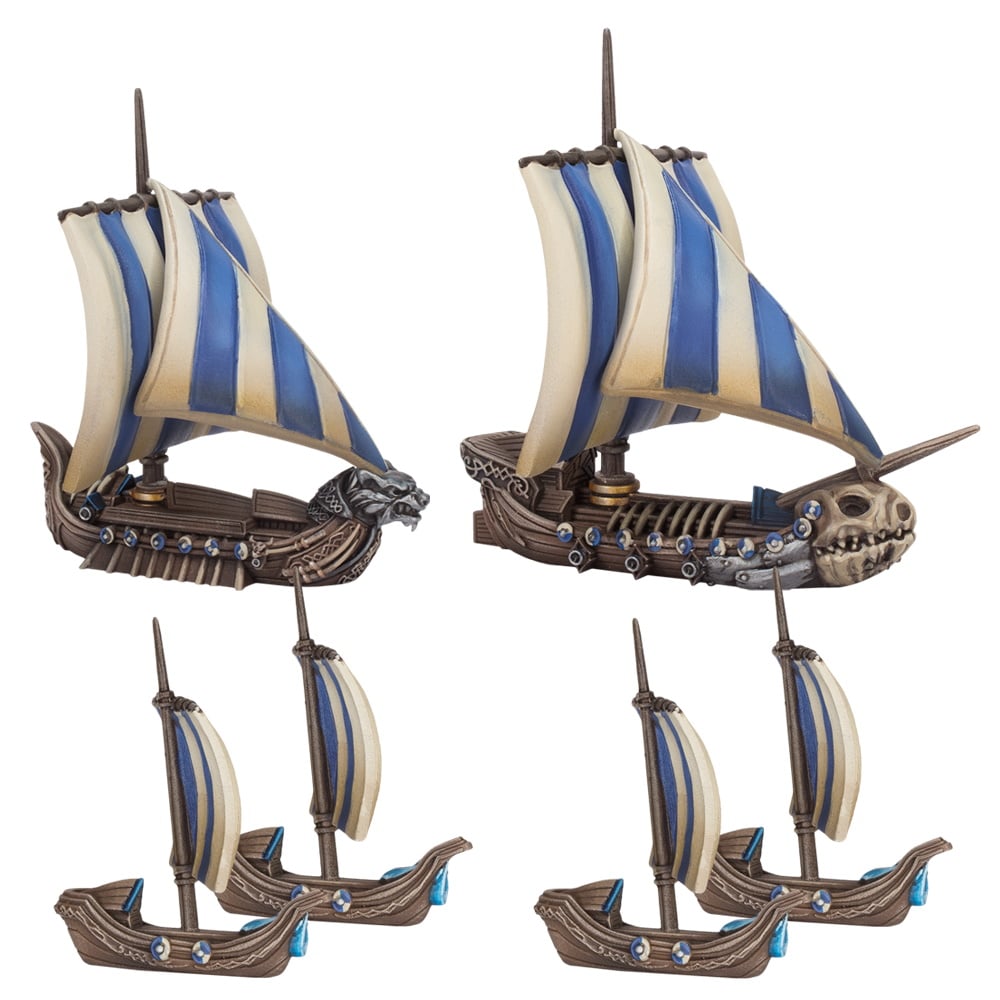 ---
Northern Alliance Busse
Centuries ago, the first Busse was devised by a visionary mystic, who had received a dream-quest from Korgaan himself. He had foreseen a time when the clans would unite, and would require a longship of great size, capable of carrying a veritable army across the Frozen Sea to conquer the lands of the South. This vision almost came true, and certainly the promise of new conquest was enough for the warring clans to put aside their differences long enough to construct the Busse to the mystic's specifications.
Contents:
1 Resin Busse
Upgrades to make Varangur Reaper and Northern Alliance Vallelion
3 Ship Cards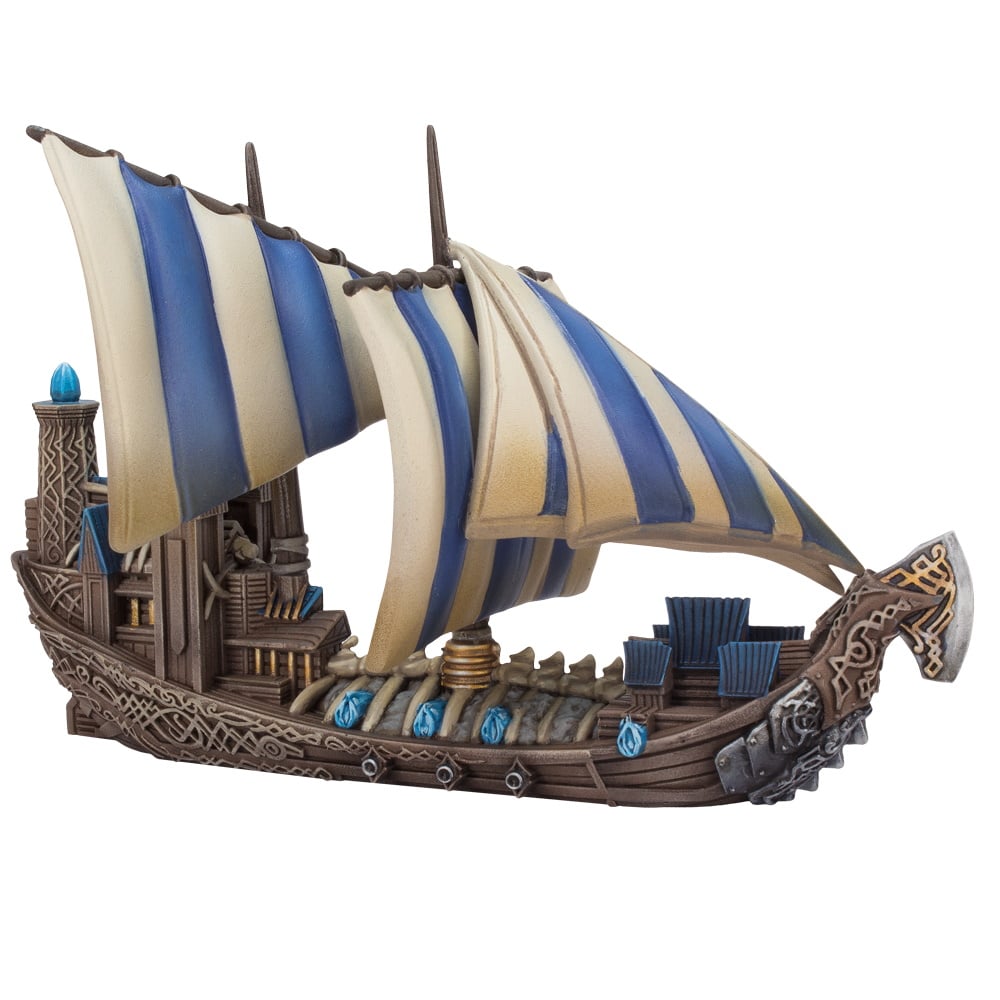 ---
Northern Alliance Fliers Pack
These fliers will serve as icy warnings to all those that dare to sail the waters of the Frozen Sea or Iceblood Coast. The Chimera is a spectacular monster that's likely to strike fear into even the toughest of foes. A fearsome mix of dragon, goat and Frostfang, the Chimera isn't to be messed with.
Contents:
1x Resin Chimera
1x Resin Ice Elemental
2x Flyer Cards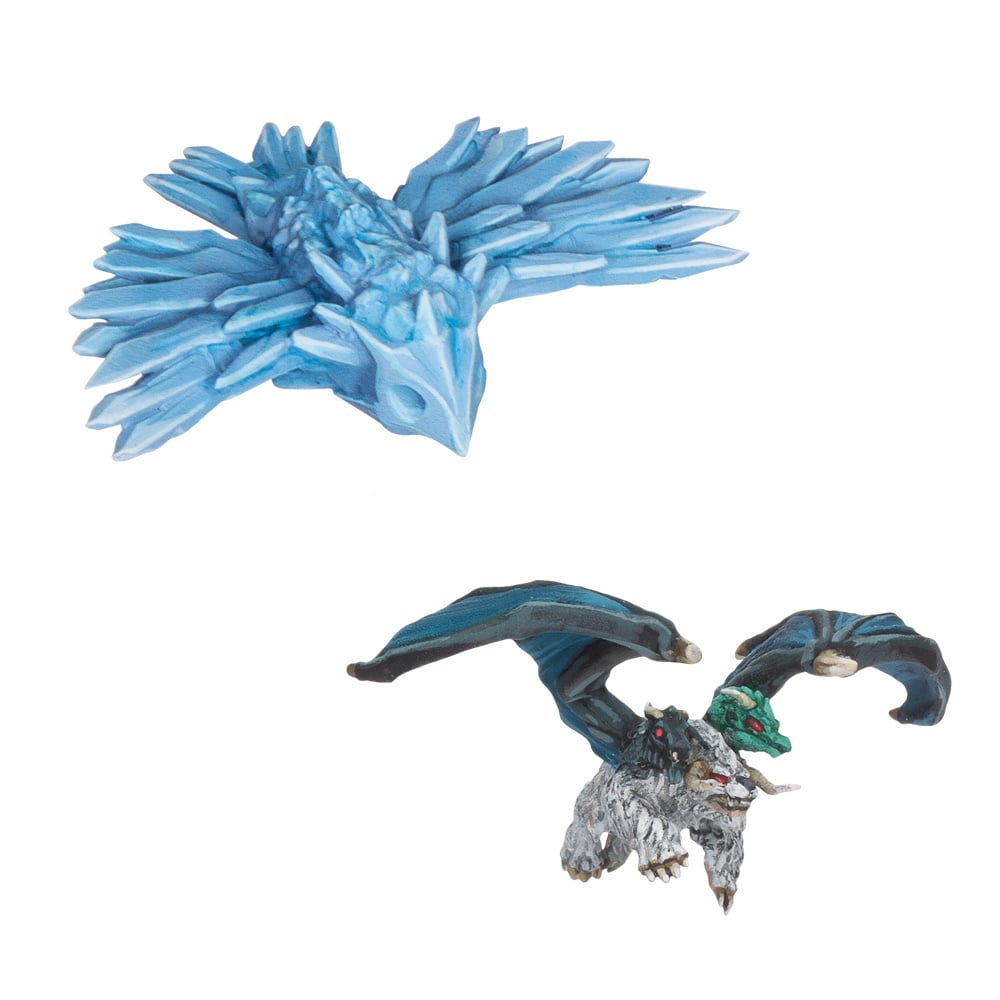 ---
All these wonderful new sets can be used in both factions: Northern Alliance and Varangur
---
PLEASE NOTE THIS IS A PRE-ORDER AND WILL START SHIPPING FROM JUNE 22ND
---
Check back regularly for more exciting new release articles!