Friday Feature – Kings Of War – Empire Of Dust– Pre Orders
17th Jun 2022
Jonny Mann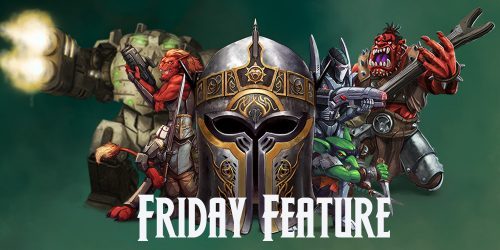 It's Friday so that means we have new releases up for Pre-Order!
---
The Friday Feature brings you a plethora of great entertaining content every Friday, including new release articles, work from staff and content creators, store visits and lots more!
---
By now you will have surely seen we've been bombarding you with lots of articles about the Empire Of Dust this week and with good reason! We are just as excited as you to see hard plastic skeletons marching out to war very soon!
This week the two army sized boxes are available for Pre-Order, so before the dust settles on all this excitement, let's take a closer look!
---
Empire of Dust Army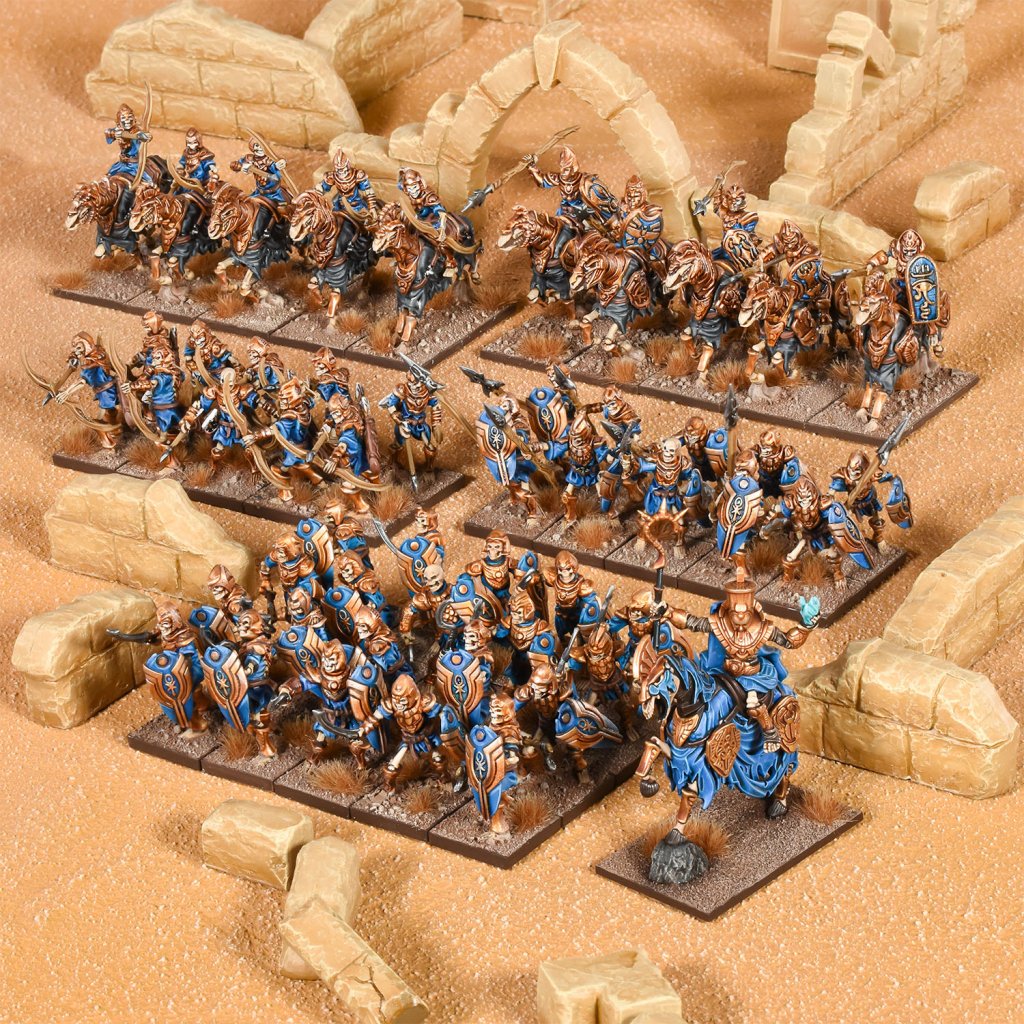 The legions of dust are equipped in death much as they were in life (minus some skin, i guess). Infantry regiments carry tall shields and fight with either spears or a variety of ancient hand weapons. Ranged troops are generally equipped with bows and some of the most skilled archers fire from horseback.
In this set you get enough bones to build:
40x Plastic Skeleton Infantry
10x Plastic Revenant Cavalry
1x Resin Cursed High Priest on Horse
---
Empire of Dust Mega Army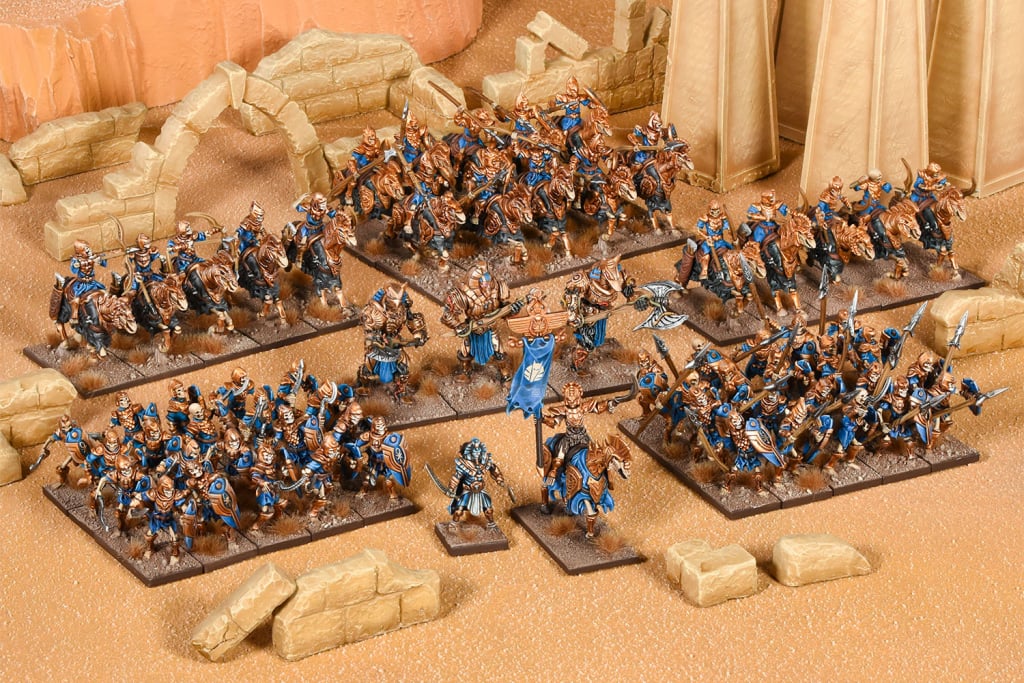 What? You want mooooore skeletons!? Ok, ok, we hear you!
The Mega Army gives you enough skelly-bobs to field in excess of 1,000 points.
40x Plastic Skeleton Infantry
20x Plastic Revenant Cavalry
1x Resin Cursed High Priest/Pharaoh
1x Resin Army Standard Bearer on Horse
3x Enslaved Guardians (Now in high detail Resin!)
That's a Pharaoh amount of models!
So you'll be well on your way to being High Priest of your very own empire!
---
PLEASE NOTE THIS IS A PRE-ORDER AND WILL START SHIPPING FROM JULY 11TH
---
Check back regularly for more exciting new release articles!