Friday Pre-Orders Coming Home To Port
28th Apr 2023
Jonny Mann
Hey, it's Jonny and like a trawler bringing in the catch, I'm back with a boatload of treasures for you to feast your eyes on! 
Armada Pre-Orders are live on the Mantic Webstore now!
---
Seas Of Dread
As we started to show you yesterday, this book contains all the information you need to add Ghost ships and Pirate fleets to your games. It also brings you new interactive terrain, along with sea monsters and new play modes. There are a swathe of exciting new scenarios to play, including Multi-Player games too. We will have more on some of these great new features next week so keep an eye out.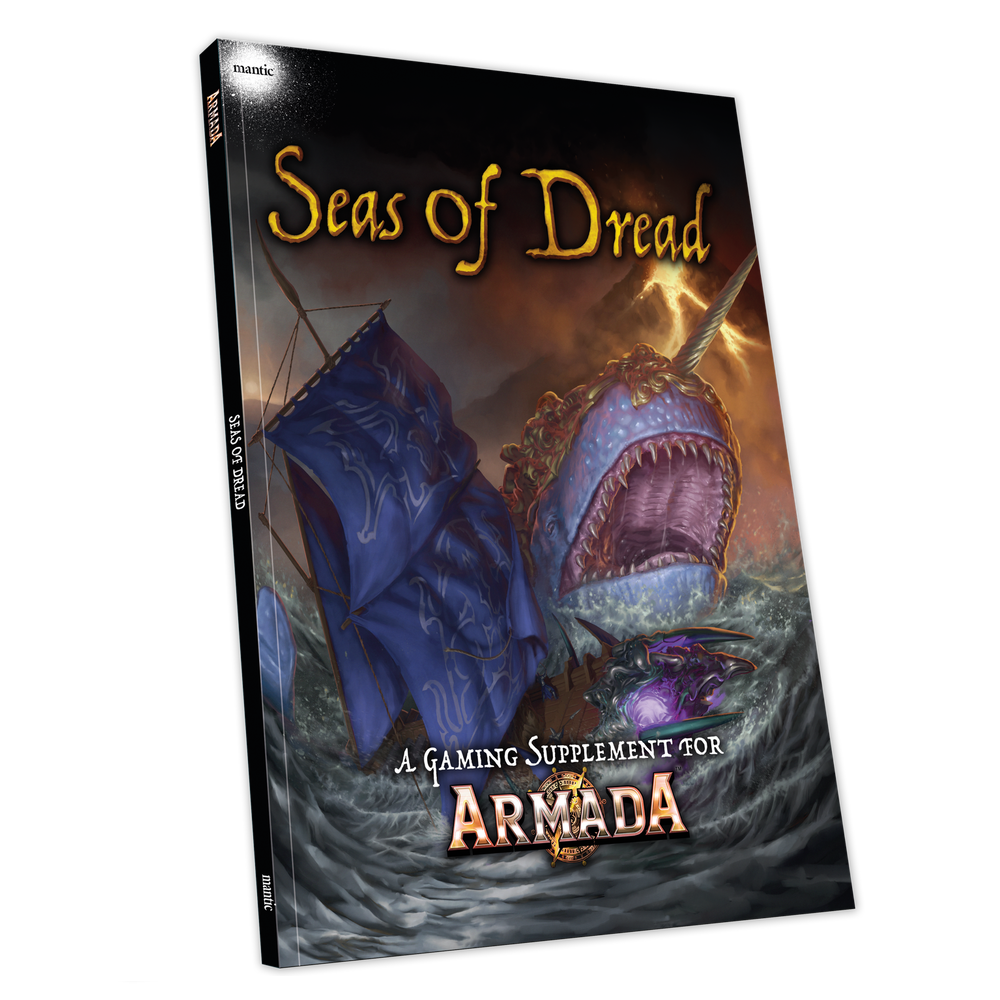 ---
Armada Scenery Pack – Fantasy Terrain
"Did someone say Interactive Terrain? Sure would be cool if Mantic supported those rules with some awesome new resin kits!"
We here you Sailor! 
We have created a fantastic range of mystical and dangerous terrain for your games of Armada. These pieces can be interactive using the rules found in the Seas of Dread supplement book, to really change up the way you play the game, or can be used as simple terrain features too.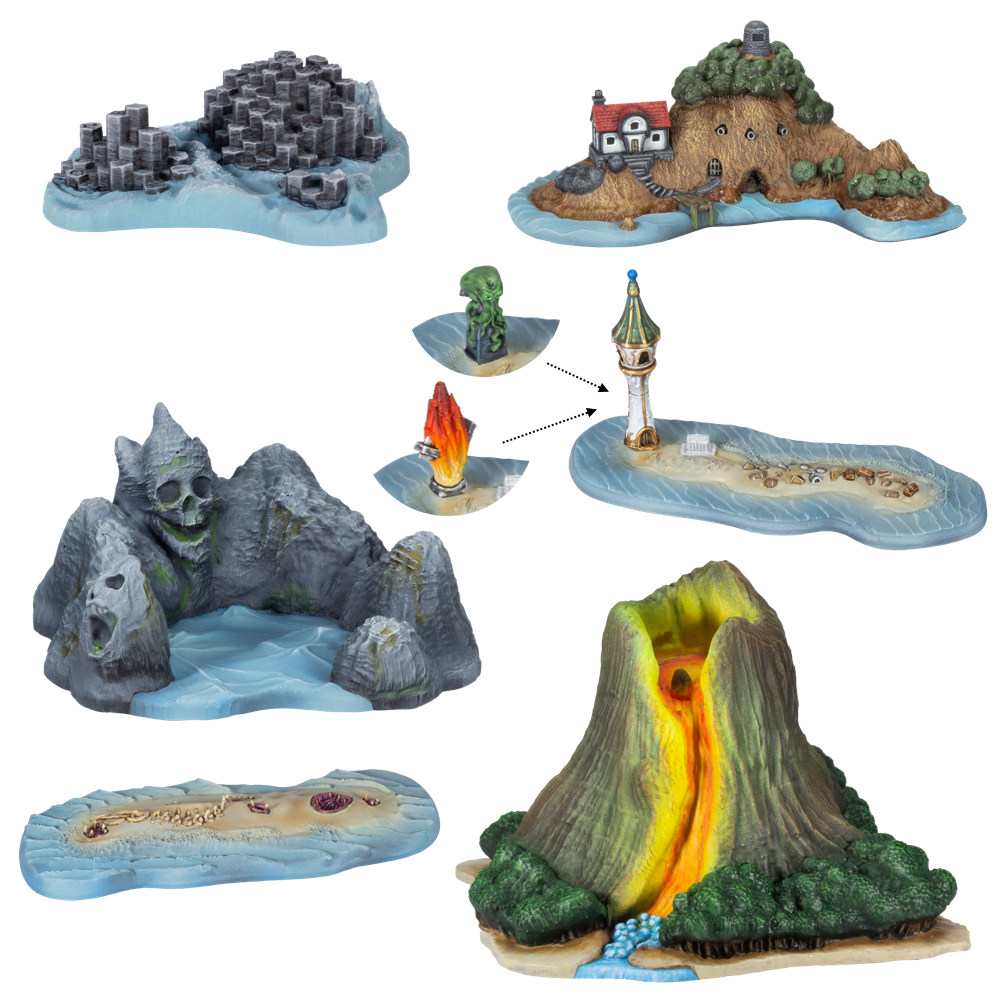 Contents:
1 x Resin Volcano
1 x Resin Skull Island
1 x Resin Pirate Hideout
2 x Resin Magical Sandbanks
1 x Resin Fortune Rocks
---
Armada Scenery Pack – Fortifications
If you Fort they were good, check these out!
A wonderful collection of fortifications to spice up your games of Armada, again either as simple terrain or made interactive using the existing Fortification rules from the Seas Aflame supplement book.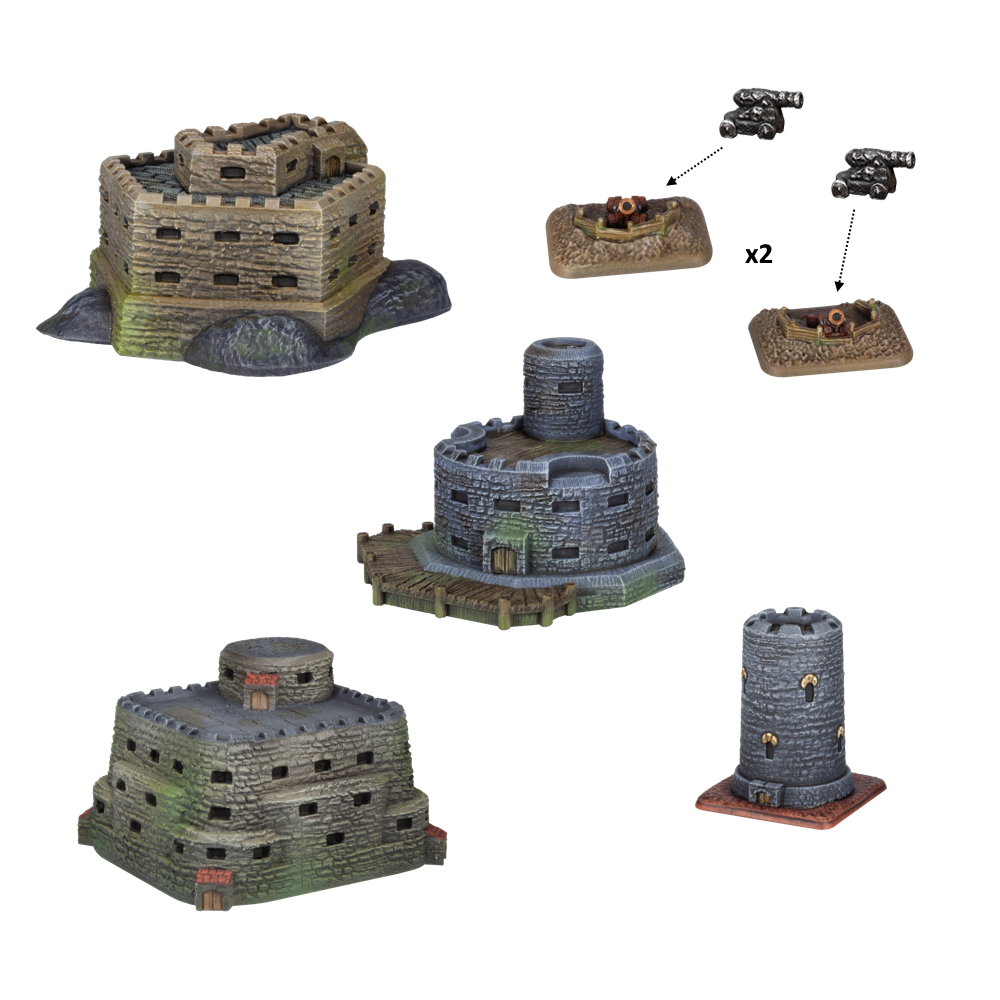 Contents:
1 x Resin Fortress
1 x Resin Sea Fort
1 x Resin Land Fort
1 x Resin Watchtower
2 x Resin Gun Emplacements
2 x Resin Mortar Emplacements
---
Sea Monsters
Also found in the Seas Of Dread book and abundantly in the seas of Pannithor is a huge array of sea creatures. These Sea Monsters can be added to your games through Random Events, Scenarios, or just for fun!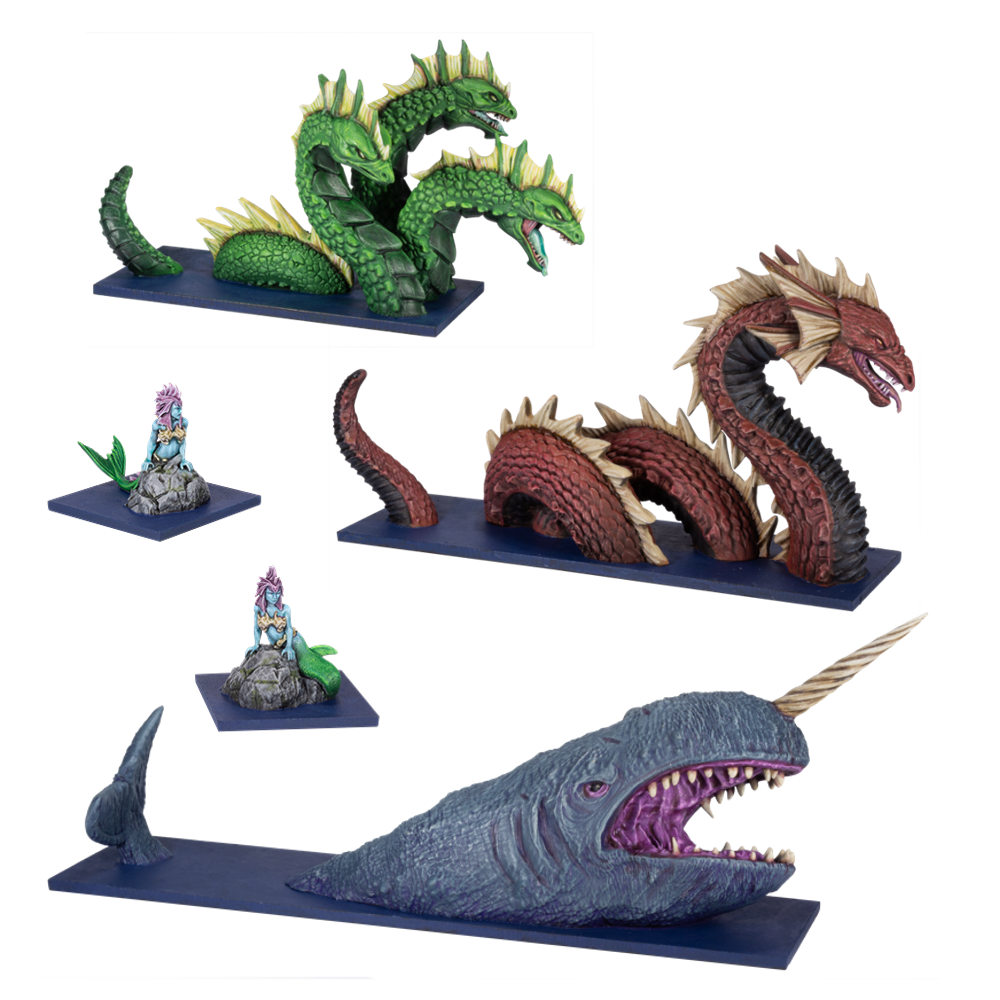 Contents:
2 x Resin Merfolk
1 x Resin Hydra
1 x Resin Sea Serpent
1 x Resin Enraged Narwhal
2 x MDF 30x30mm Base
1 x MDF 100x30mm Base
1 x MDF 70x30mm Base
1 x MDF 125x30mm Base
THESE ARE ALL PRE-ORDERS, AND WILL DISPATCH ON THE 5TH OF JUNE 2023.