Gen KHAANNNN 2019 Update!
11th Jul 2019
Pat "Chopper" Lewis
Allright, allright, allright! Here we are about two weeks out and just wanted to give you guys a quick update.
Pretty much all the Vanguard and Warpath: Firefight Learn to Plays are sold out, so if you're interested see if the few time slots that are left work for you. If not, you can come by and see if you can jump on and fill the spots of any no shows.
All the Hellboy: A-Team events have sold out. So again with this one come by and see there are any open spots from no shows.
There are few Here's Negan: Rise of the Saviors left plus a few Walking Dead: Walker Challenge left.
Remember, for playing in any of our events and then end you will receive a $10 off coupon that you can use at the Mantic Booth. The Mantic Booth is located at space 835!
Tickets for Mantic Open Night are going fast so grab yours now! So in a fit of madness, Ronnie has decided to up the coupon that comes with your Open Night ticket to $30 off anything in the booth. So now you'll get a commemorative pint glass, special surprise items from Ironheart Artisans and Outrider Hobbies, a free drink tickets, $30 off coupon and few more surprises from us.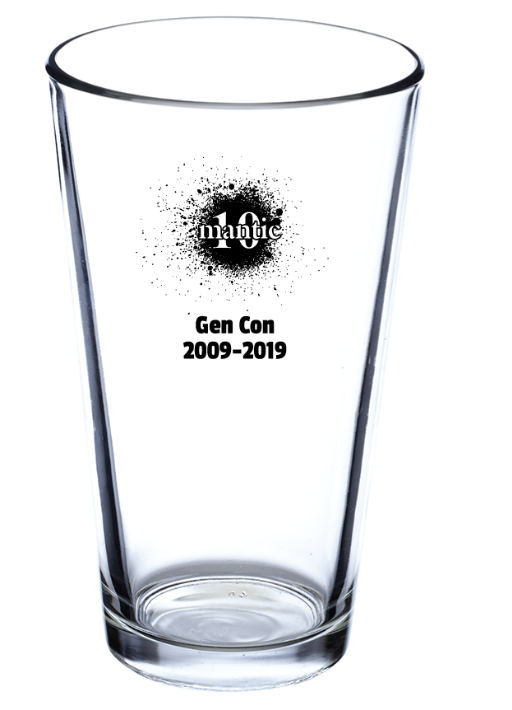 Remember if you interested in tryout the new Kings of War RPG, we'll be running two 6 player games at Mantic Open night and those will be first come first serves. We will endeavor to run more than one. Fingers crossed.
So get your Mantic Open Night ticket now. Remember you do not need a Gen Con badge to come to Mantic Open Night, but you will need a Gen Con badge for the dealer hall and our other events at Gen Con.
See you in two weeks!