Allright, allright, allright.  I've finally mostly recovered from Gen Con 2018 and ready to organized this crazy week into some words and pictures. So let's get started.
Tuesday saw the standard setup in a hall that doesn't get the AC turned on until Thursday so needless to say it was hot and muggy since it rained all day.  The good news is the truck was in a loading bay so we didn't have to worry about getting rained on.
After we found our booth which is has been in the same spot for the last couple of years.   We got through the unloading, laying down the floor and getting all the goodness on the shelves in a pretty way.
The good news is that I've had the same couple of guys help set this thing up for the last 4 years that we were able to knock it out in 3 hours with enough time to get a nap in before dinner.
Wednesday saw us hanging with Geek Nation Tours where we played Star Saga with the group and gave a couple away in a raffle.  A good time was had by all with a few of the tour participants stopping by the booth to grab a copy of Star Saga for themselves.
Thursday was the start of Gen Con.  The Will Call line was so crazy that is stretched outside the Convention Center all the way to Lucas Oil Stadium but that didn't stop people from getting in and trying out Here's Negan and seeing all the cool Hellboy models that we had in the display cases.  Not only was Hellboy and Here's Negan on site to be viewed, but Terrain Crate made it's debut at Gen Con and was a big smash! We had a few of the Kickstarter boxes left over after all the fulfillment were sent out so we shared a little with the Gen Con participants.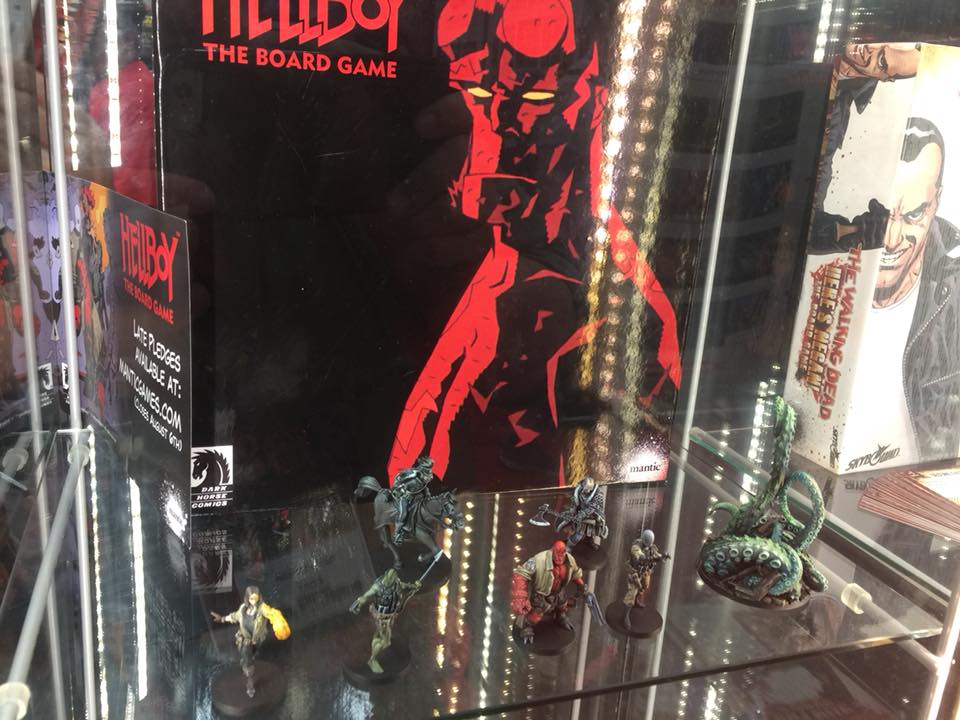 Two models new to the US are Vladimir Giurescu and Koschei the Deathless.  Mr. Mignola was asked what two characters he'd like to see in a model and poof here they are.
Special shout out to the guys in the booth especially Martin whose head shrank since the last time I saw him.
Friday and Saturday were just as busy as Thursday to the point that Martin started losing his mind.
Enough with all the shenanigans in the booth.  Let's move to the event hall.  Many events were run this year for Mantic.  Mike Carter of course heading up the Kings of War end.  Keith Ambrose from the Ohio crew heading up our Warpath section, Bryan Wade running our Walker Challenge event, Andrew Wodzianski in charge of Dreadball 3v3, and Patrick Cunningham running the Star Saga event.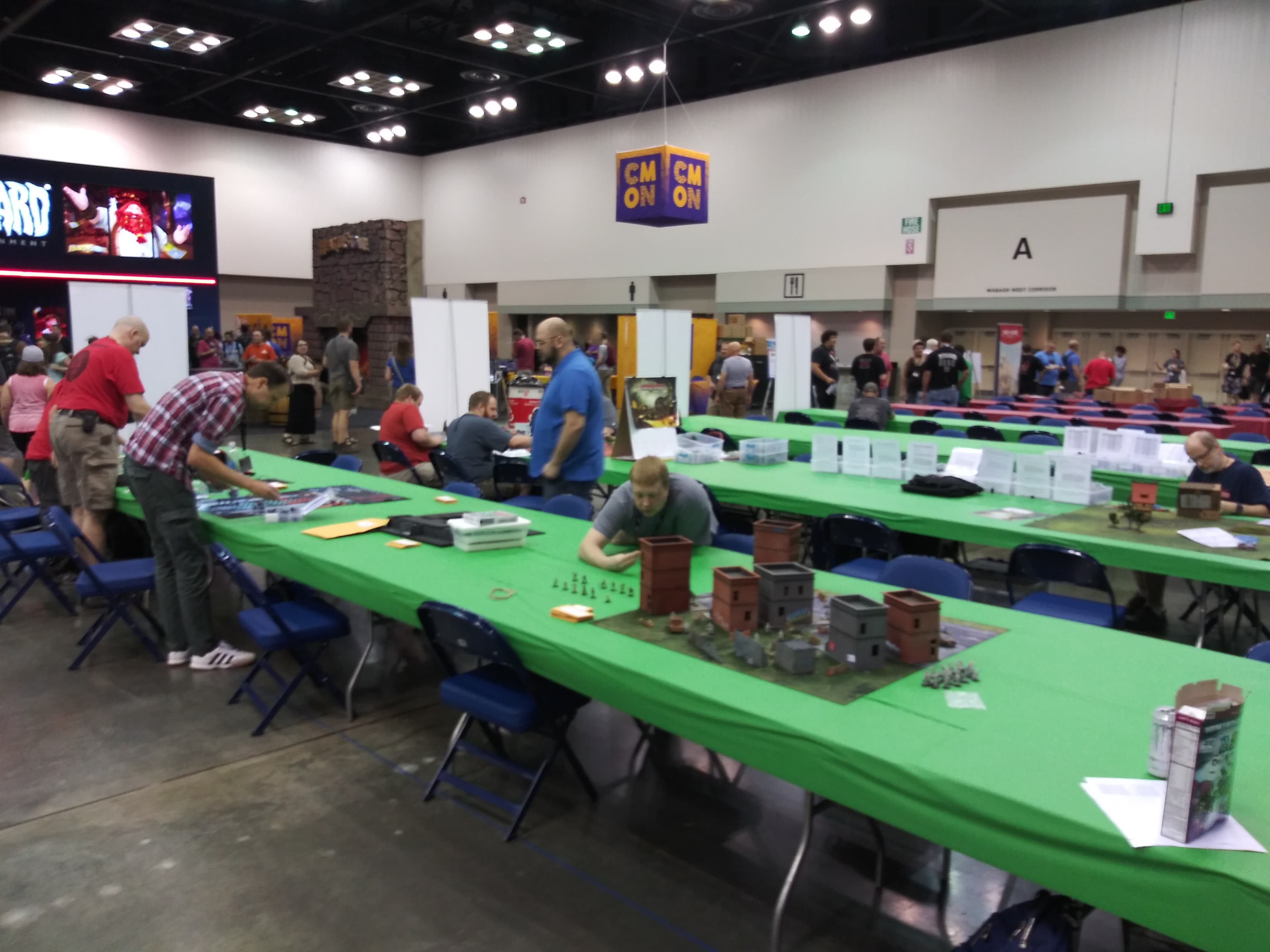 Kings of Gen Con tournament was held on Saturday and saw Indiana resident and possible native Andrew Summer taking Overall Champion.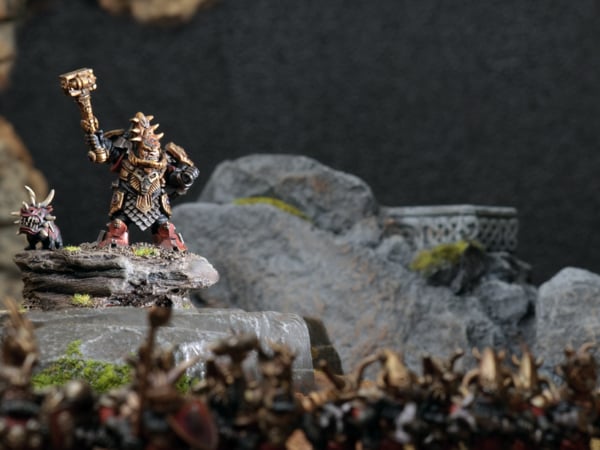 Jon Carter took Best General
Kara Brown was voted Best Sportsperson.
and Indiana Native Mathew Temple took home best Mantic Army.
Lastly Saturday night saw Mantic Open Night.  This year we were able to secure a spot in the Backstage Room at the Hard Rock Cafe.  After a short State of the Union from Ronnie, we moved into demos of Hellboy the Board Game, Here's Negan and Open Night favorite Dungeon Saga: Bar Room Brawl.  There was much hanging around and getting to know the community.  Rick Hall's Michigan crew made the drive down to hang out and grab some vehicles.  Another great time was had with everyone drinking, eating and playing games. The Hard Rock were great hosts for our event and we will try to get that spot again next year so stay tuned.  A few pics of the night to follow.  See everyone at AdeptiCon 2018!