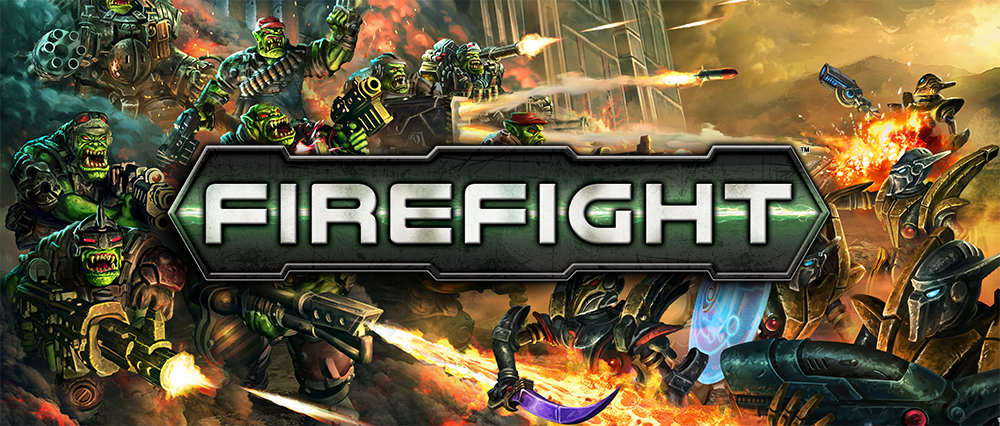 One thing we often get asked when launching a new game is "where do I start?" or "what units should I take?". So, with the imminent release of Firefight: Second Edition, we've asked the greatest minds on the planet (aka, the Firefight rules committee) to come up with some suggestions for building your force, based on a 1,000pt list and using the Strike Force set. Today, Pawel Franz talks Enforcers.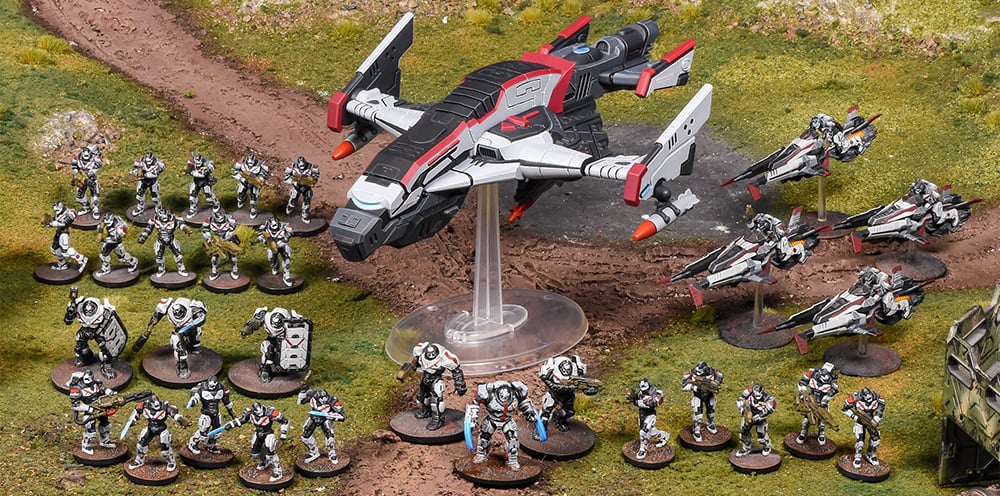 COMMAND
PEACEKEEPER CAPTAIN WITH PISTOL AND PHASE CLAWS, PLUS TWO ADDITIONAL PEACEKEEPERS (180PTS)
The Peacekeeper Captain is the most expensive leader in the Enforcer list – coming in at a whopping 110pts. However, at that price you do pretty much get a walking tank! Armour 7+, HP 3 and Nerve 3+ means your opponent will have to throw some serious firepower at the Captain to take them out.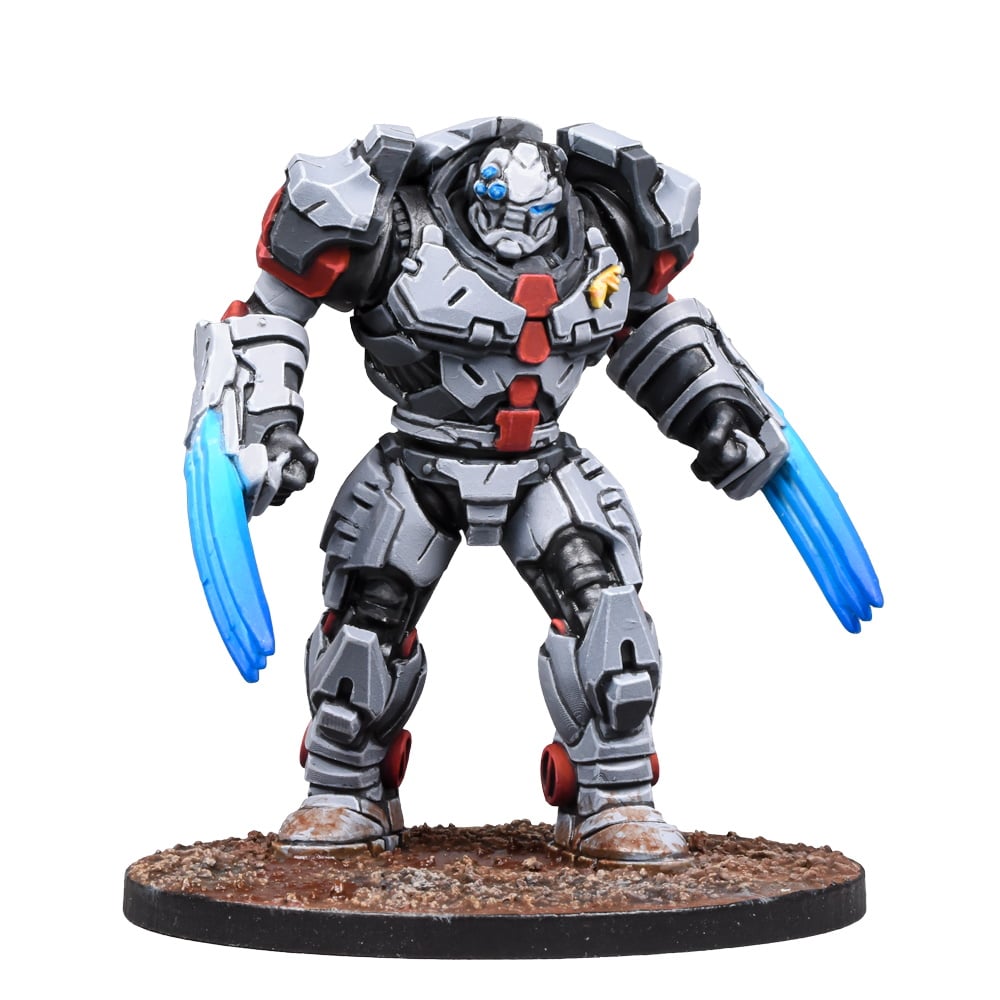 What's more the Peacekeeper Captain generates a green Command Die (the best in the game) and their Command Order (We Feel no Pain) makes your surrounding units even harder to kill. This is thanks to Resilient (2), which you can use to force your opponent to re-roll up to two dice on the damage roll.
Finally, the additional Peacekeepers gives the unit an extra four wounds and means you'll be rolling seven dice in close combat and ranged combat. Not too shabby!
TROOPS
2X ENFORCER OPERATIVES – REPLACE ONE WEAPON WITH A BURST LASER (125PTS EACH)
Now we come onto the core of your list. Again, Enforcers don't come cheap but they can pump out some damage when required. The addition of the Burst Laser means you can pin enemy units. The benefit of pinning a unit means they suffer a -1 modifier in Assaults but, more crucially, they must spend a Short Action to remove the Pin Marker when they next activate. Ideally, this will stop any potential Charges, which are normally a Long Action.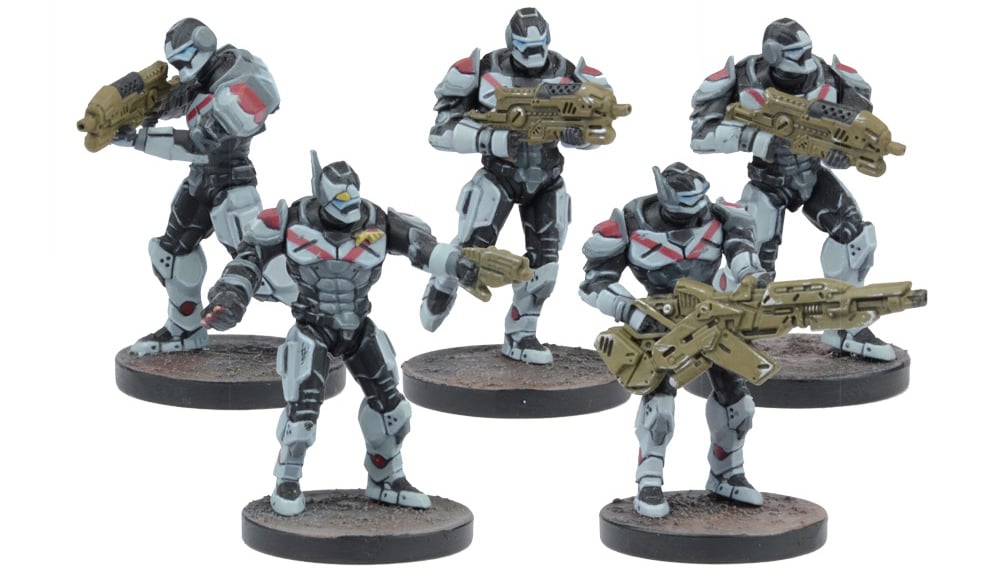 2X ASSAULT ENFORCERS – REPLACE ONE WEAPON WITH AN INCINERATOR (95PTS EACH)
While your Enforcer Operatives are hopefully pinning the enemy down from range, the Assault Enforcers can close in for the kill. Thanks to a 4+ on Assaults, and the Counter Charge ability, your opponent will have to think carefully before moving into close combat. The Incinerators can be used to potentially activate enemies, thanks to the It Burns! ability. Any unit that is targeted by a weapon with the It Burns! keyword must make a Nerve test. If they fail, they're marked as activated. This is perfect for stopping potential Assault Reactions.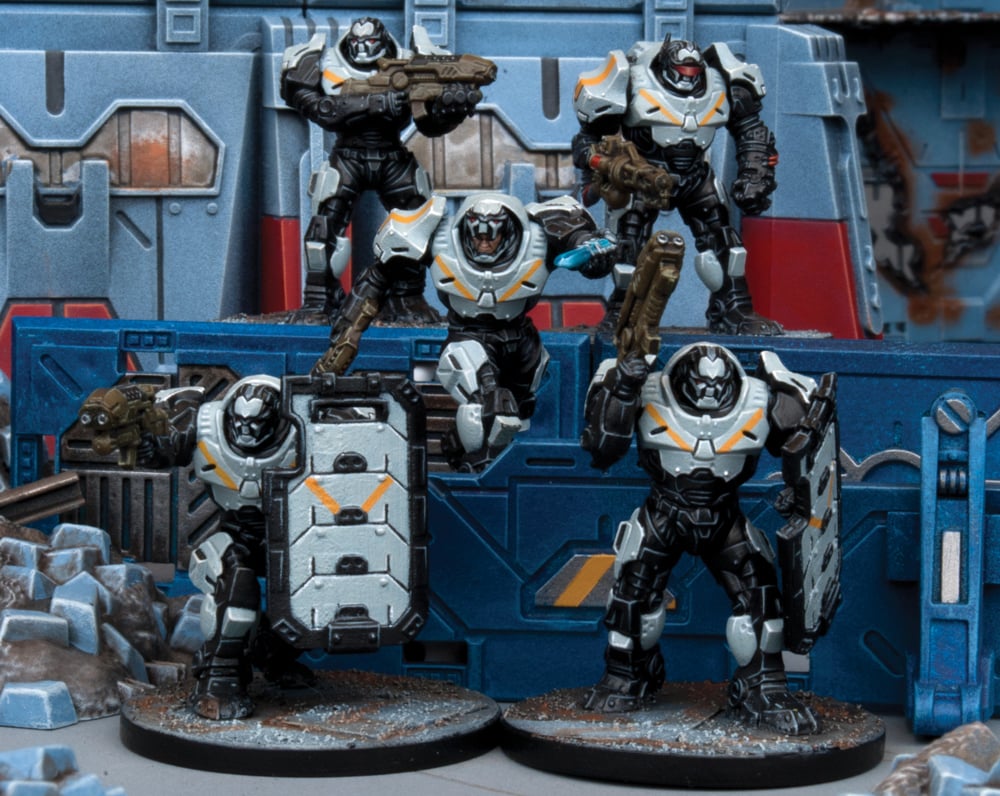 PEACEKEEPERS WITH AN EXTRA PEACEKEEPER PLUS BURST LASER (115 pts)
So far, the list has struggled a little with Armour Piercing… but the Peacekeepers are here to help with that! Their Energy Gauntlets have AP2, which is handy when going toe-to-toe against tougher enemies. Just like the Peacekeeper Captain, the standard Peacekeepers have 7+ armour so should be able to take most hits from weaker opponents. Plus, get them into a building to make them even harder to kill.
SPECIALISTS
2x JETBIKES (80pts each)
Grabbing objectives early in the game can be key to your success, therefore it's a good idea to include some speed in your list. Jetbikes have a Speed stat of 12/18 and can out run most units on the battlefield. They also have the Evade Assault Reactions, which hopefully means you can keep them out of trouble when the enemy gets too close.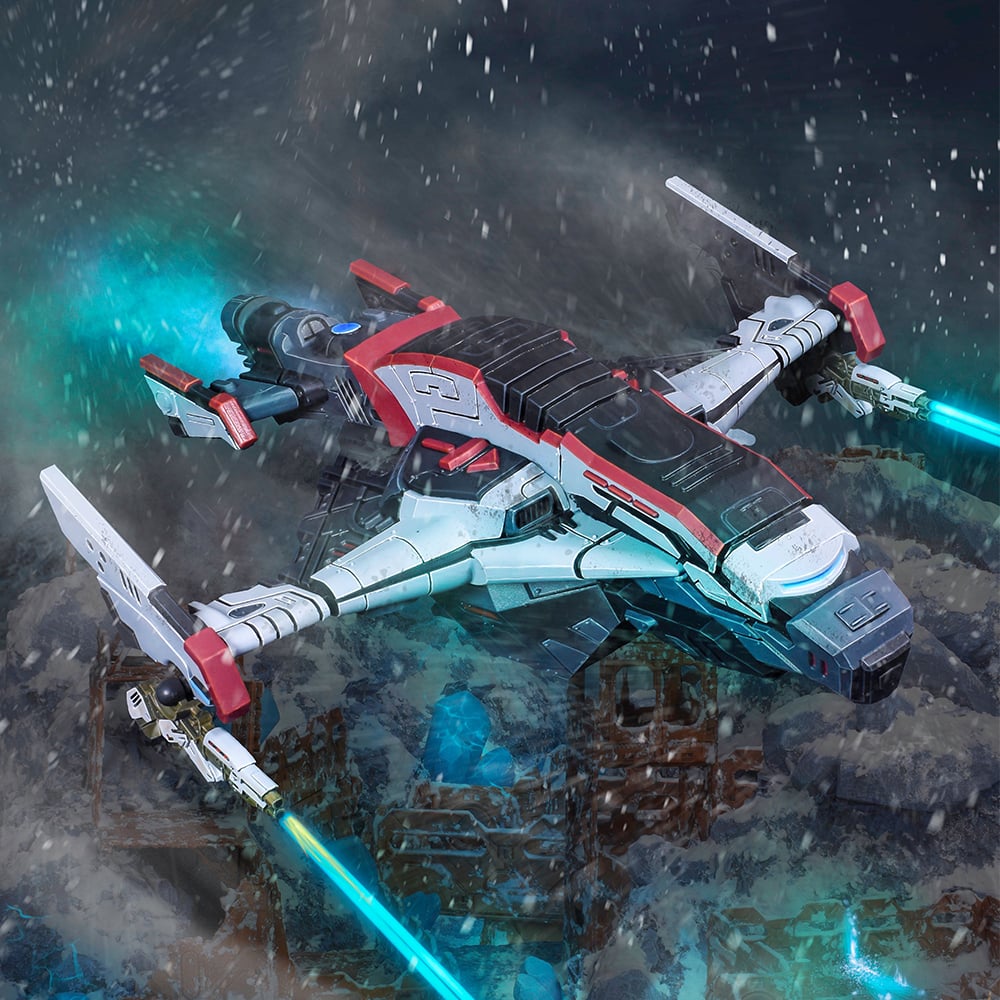 SUPPORT
ACCUSER INTERCEPTOR (100pts)
Well, we can't possibly have an Enforcer list without the big boy! Either use the Accuser Interceptor as a transport to deliver five troops straight into combat, or just fly around the battlefield picking off the enemy with Dual Heavy Burst Lasers… the choice is yours! Eight dice on a Shoot action is nothing to be sniffed at. Also, why not take advantage of the Firestorm Faction Order to give the Interceptor Weight of Fire (2) and Vicious (Shoot) to ensure those eight dice really pack a punch.
TOTAL POINTS: 995