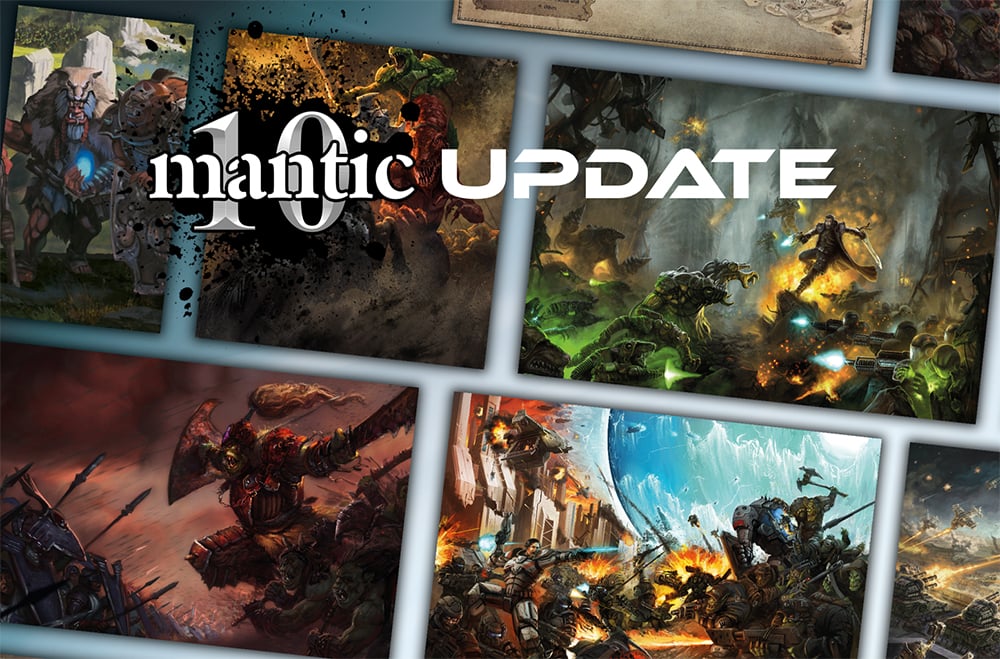 ACT NOW – the price of  every single Mantic product on the website is changing*!
Mantic is a small business, trying its best to navigate these difficult times. We have seen increased charges from our shipping companies, and some of our suppliers. All the while, Mantic has faced a large reduction in offline sales because your local gaming stores are closed. Although it is great to see some reopening (and we have plans to help them, when the team is back in June) we miss those important restocks to the FLGS. 
Meanwhile our website has remained open and the warehouse has continued shipping (with strict social distancing measures in place). Most of the items on the website haven't moved in price for years, but sometimes you just have to act.
While we are keen to ensure that people are able to stay inside safely, and spend their time and efforts doing interesting and engaging activities – there are some harsh realities in these challenging times – and Mantic still has bills to pay.
So the price of every product has to change – so as a big thank you to everyone that will or has supported Mantic during the outbreak, you can currently SAVE 15% on all Mantic products on the site! That's right, we're adjusting prices down!
We realise it's a difficult time at the moment and since the start of the outbreak we've been trying to keep you entertained with hobby updates, free rules and the odd deal from Crazy Bobby. We really appreciate all your support during the outbreak. And Ronnie really wanted to say thank you.
Until the end of May there is 15% off all Mantic products. That's right, as a thank you to everyone for working hard as key worker, dealing with homeschooling, being stuck inside or just being absolutely bored out their mind, you can use the code THANKYOU on the website to get 15% off all Mantic products.
We wanted to give you the heads-up so you have the chance to pick up anything you were looking to add to your collection and make the most of the 15% discount code before it ends on the May 31st. That means this is applicable until the end of the month and to help even more we've also currently reduced the free shipping minimum to £25/€30/$50 too.
Everyone, please stay safe, and enjoy your hobby time.
Ronnie
*excluding things that have already been reduced 🙂