Hellboy in Mexico Expansion – What's it about?!
9th Mar 2020
Rob Burman
Grab your bottles of tequila and slip into your wrestling outfit because the Hellboy in Mexico expansion is shipping this week! This is the second expansion we've released for Hellboy: The Board Game and tells the story of Hellboy's lost months in Mexico. But why did we choose this particular story? What does it add to the game? And does it feature plenty of tequila? All these answers and more can be found in the blog!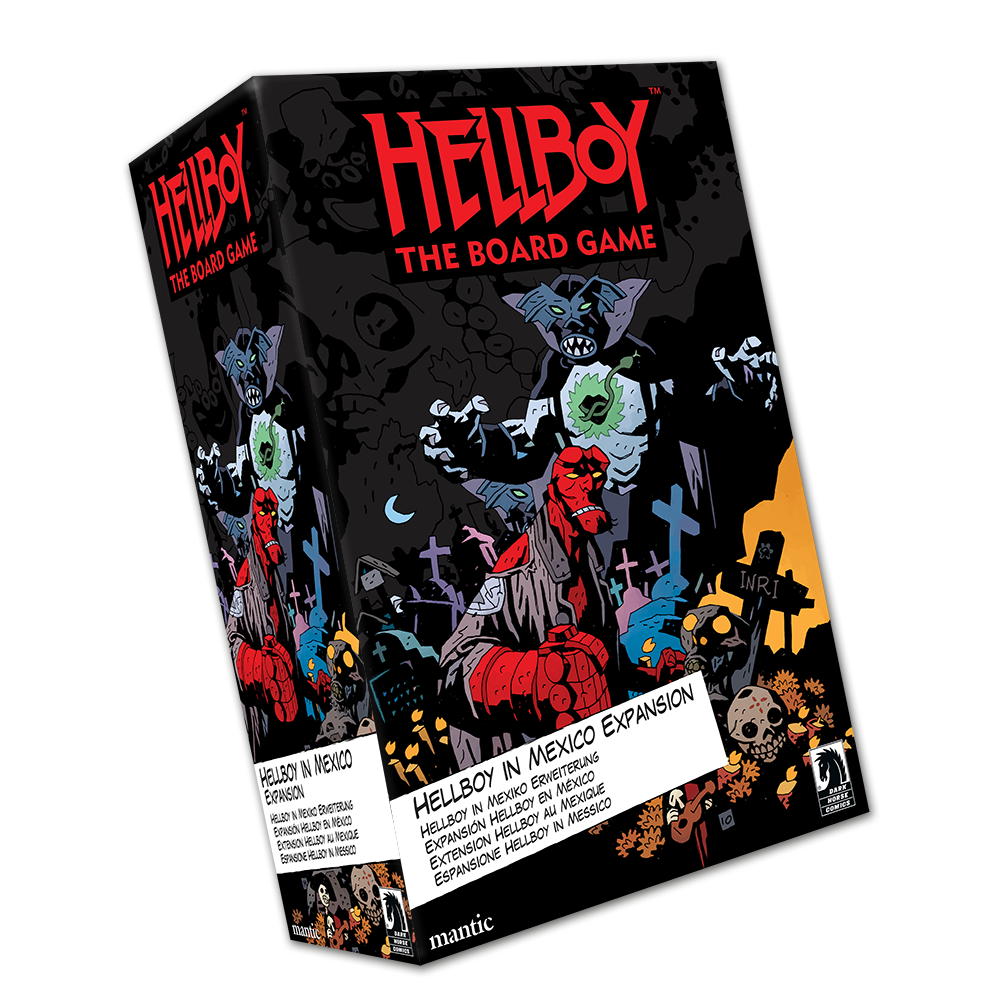 Firstly, let's talk about why we choose Hellboy in Mexico as an expansion! Back in the distant past of 2018 when we were planning the Kickstarter, we knew that we wanted to launch some expansions alongside the core game. Conqueror Worm would be included in the Kickstarter Edition but then we wanted to go a little off the beaten track for the other expansions.
Another point is that it's actually really tough to find Hellboy comics when it's not just Hellboy fighting on his own. With the majority of the expansions, we wanted to include at least one new playable agent or back-up agent. This meant we read a lot of Hellboy to ensure we round storylines that would make fun expansions.
The Hellboy in Mexico Graphic Novel is actually a collection of stories, including Hellboy and the Aztec Mummy, Hellboy Gets Married, and Hellboy and the Coffinman Rematch from Dark Horse Presents; Hellboy and the Coffinman from the Hellboy 20th Anniversary Sampler; Hellboy in Mexico one-shot comic: and the original graphic novel, Hellboy: House of the Living Dead.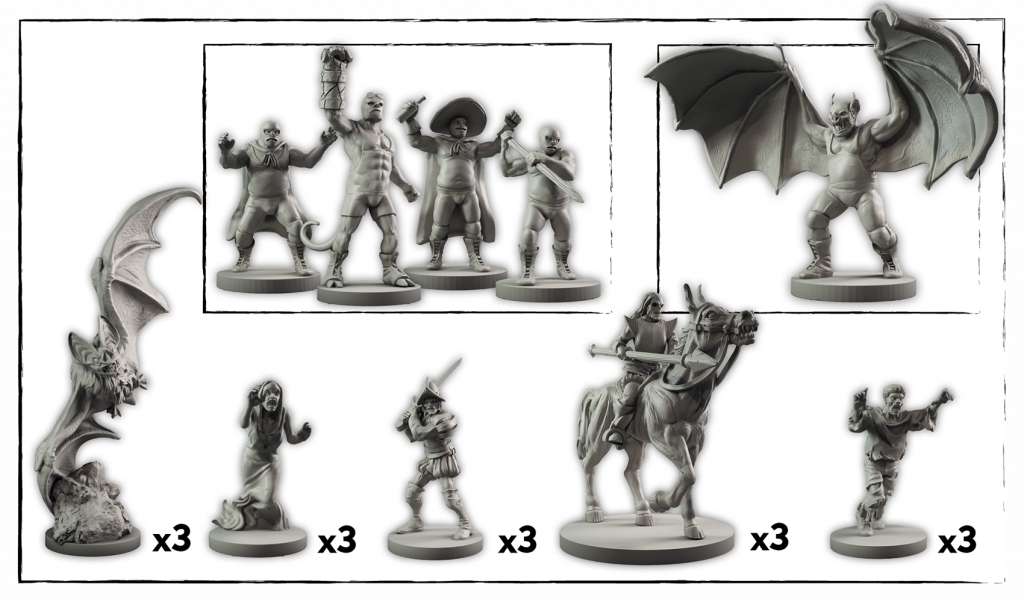 The main inspiration came from the Hellboy in Mexico one-shot comic. Set in 1956, Hellboy tells Abe about a lost period in Mexico when he befriends three luchador brothers and goes around stabbing vampires with stakes. Unfortunately, not everything goes to plan (as is usual for Hellboy) and he ends up fighting with a giant wrestling bat… a typical Thursday for Hellboy, really.
To be honest, as soon as we saw Hellboy as a luchador (he appears on a poster in House of the Living Dead and briefly at the end of Hellboy in Mexico) we were totally sold. Who doesn't want to play as Hellboy in spandex? We also liked the idea of the brothers working together as part of their special abilities and the opportunity to use plenty of wrestling references – Cradle Suplex, Double Team Facebuster, etc. The wrestling theme continues in one of the Case Files, which sees the board turn into a giant wrestling ring for the final confrontation!
There are four new playable Agents in this expansion – Luchador Hellboy, Esteban, El Hermano Estoico and El Hermano Vengativo (excitingly, this is the first time the latter two brothers have been given names and we went through a number of suggestions with Mike Mignola and Dark Horse). Don't forget, these four Agents can be used in the core game too, so if you fancy seeing how Luchador Hellboy would have fared against Rasputin, you've now got the opportunity to do just that!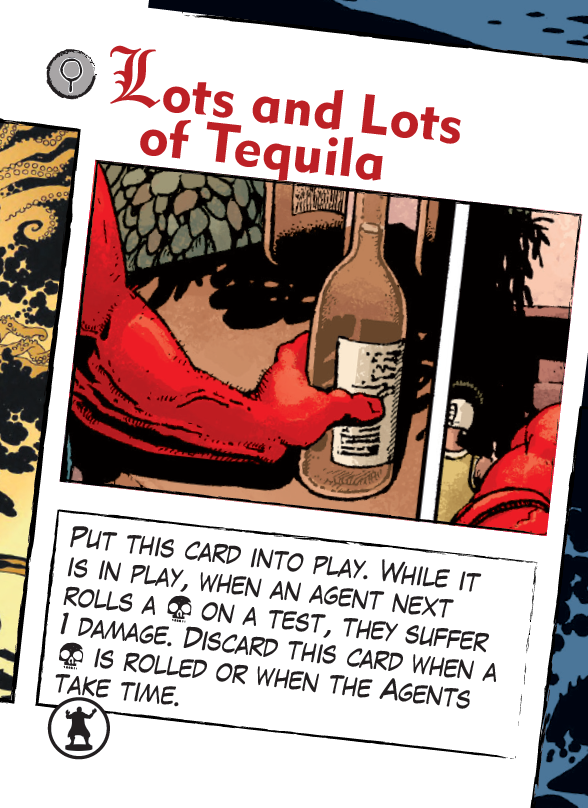 There was also the opportunity for designers Needy Cat Games to have some fun with new Deck of Doom Cards, like 'Lots and Lots of Tequila' and 'The Crowd Wants More'. Plus, because we were basing the expansion on the entire Hellboy in Mexico graphic novel, we were able to bring in some references from the other comics included, such as Hellboy and the Coffinman.
The result is an original and slightly bonkers addition to Hellboy: The Board Game. It's also a limited-edition expansion because we're only doing one print of the retail edition. So, if you're a Hellboy collector this is your only chance to add it to your collection.
Hellboy in Mexico will be in stores this week. You can order direct from Mantic Games and we'll start shipping this week.
Also, stay tuned for more Hellboy: The Board Game news this week because we'll be offering up some remaining copies of Box Full of Evil and we've got the last copies of the Kickstarter Edition available too!