Hey Hellboy fans! We're back with another in-depth look at Hellboy: The Roleplaying with our guest blog writer, Alex Delaney. So far Alex has covered the basics of creating your Agent and yesterday wrote about choosing a Role for your Agent. Today we're covering feats!
Going beyond an agent's origin, background and role, we come to feats! Agents have the option of either improving their ability scores or selecting a feat to widen their skill range or improve an existing ability.

When creating your character, remarkable humans that have not manifested any supernatural powers immediately gain the option to select a feat. What's more, because all agents start at 5th level by default, all roles are granted a feat in addition to any the agent has gained through their creation.
There are 85 feats in the corebook, so the options for customization are sizable.
MORTAL & OTHER ORIGINS
This is when an agent can increase the features or abilities granted by their origin. For example, a Fae origin agent may spend time perfecting their shapeshifting abilities or a Psychic might find that they are able to manifest their powers more often. Mortal agents might be ordained members of their faith and trained in the rites and rituals that can guard against foes who prey on the faithful. Equally, the agent might be a non-believer able to explain the ghosts and demons as extra dimensional entities, in order to gain additional ingenuity by this detached approach.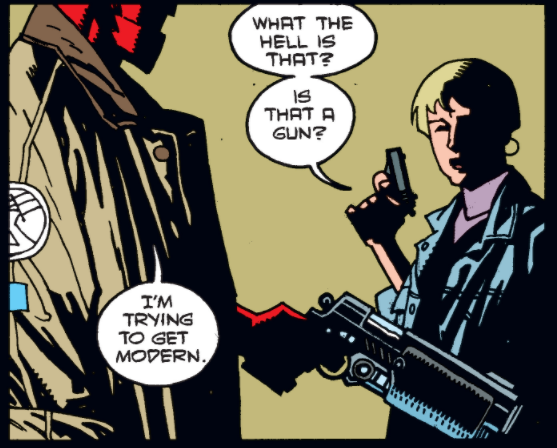 SUPERNATURAL
This allows agents to reflect on the situations they have survived, or in some cases died from. Death isn't always the end for a member of the Bureau! An agent might become cursed on the job granting a limited version of the cursed origin, and access to some of the origin feats. That same agent may also find that after becoming cursed, they begin to manifest psychic powers or able to astral project.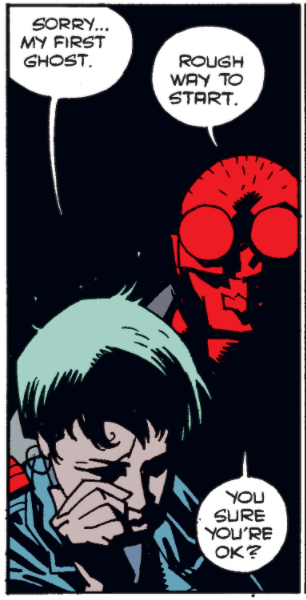 COMBAT
This is the specialist training of the agent, which might allow them to overcome the disadvantages of fighting at close quarters with firearms. Or, if they're not great at weaponry, they may have the skills to artfully sidestep attacks. There's also the choice to create an agent that spent time in a multidepartment task force, allowing them to access features available to other roles.
BUREAU
Perhaps your agent has a friend in requisitions who they can call on to put the team at the front of the line. Alternatively, perhaps your agent has had specialised training in forensics, occultism or resilience training, which allows them to power through, when other agents would be rendered immobile. There's even the option to train with the recovery divers, lending an Agent the ability to swim with their equipment better than someone trying it for the first time.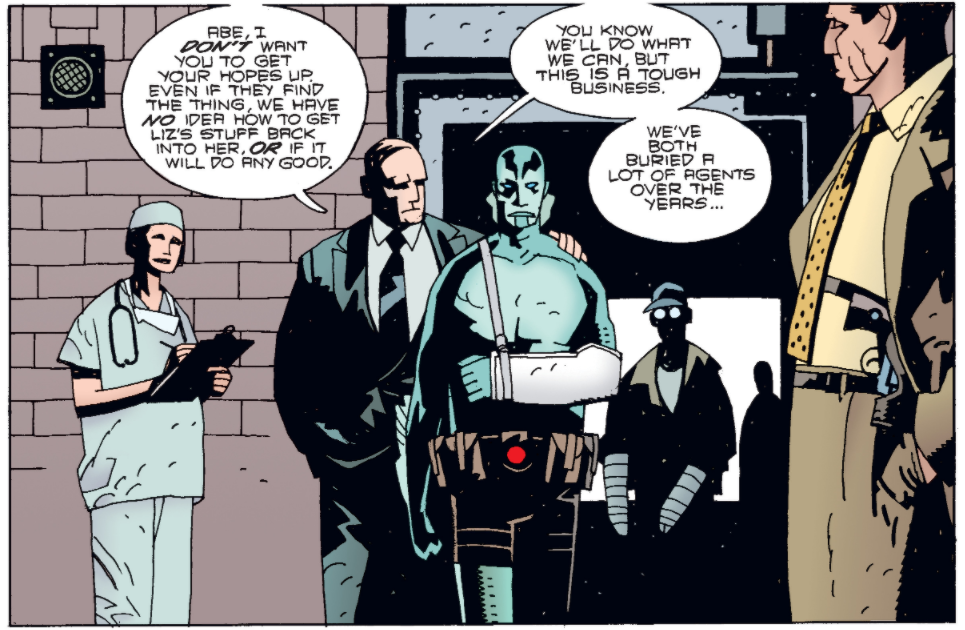 Feats are a great way to customise your agents, as well as reflect a story event. For example, once an agent may have used an ancient artefact to seal away a demonic being, but part of the magic remained and something awoke inside of them. This is an opportunity for you to tell that story to your fellow players and help bring that character to life. Rather than just being a character creation option, feats allow the characters to reflect the situations they have encountered as part of play.
HELLBOY: THE ROLEPLAYING GAME WILL BE LAUNCHING ON KICKSTARTER ON AUGUST 19TH. TO FIND OUT THE MOMENT IT GOES LIVE, MAKE SURE YOU SIGN UP HERE.