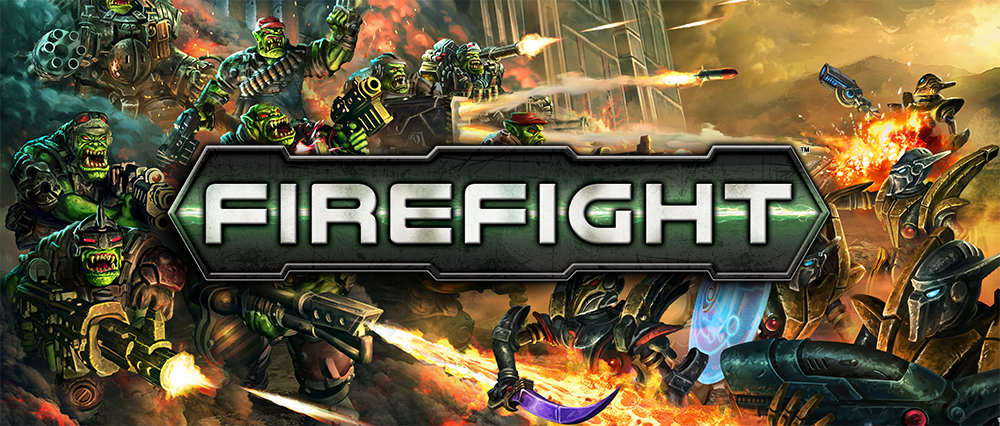 Some units are keen to tear their enemies limb from limb in bloody hand-to-hand combat, rather than mess about with all those fancy lasers and stuff.
When Assaulting an enemy unit, move the unit Leader the shortest distance possible into base-to-base contact with an enemy model in the target unit. Just like moving or shooting, when measuring to see whether you're in range for an Assault, you only need to measure from the Leader model. A Leader can then trigger an Assault by Advancing or Sprinting into base-to-base with an enemy model, which automatically starts some fisticuffs.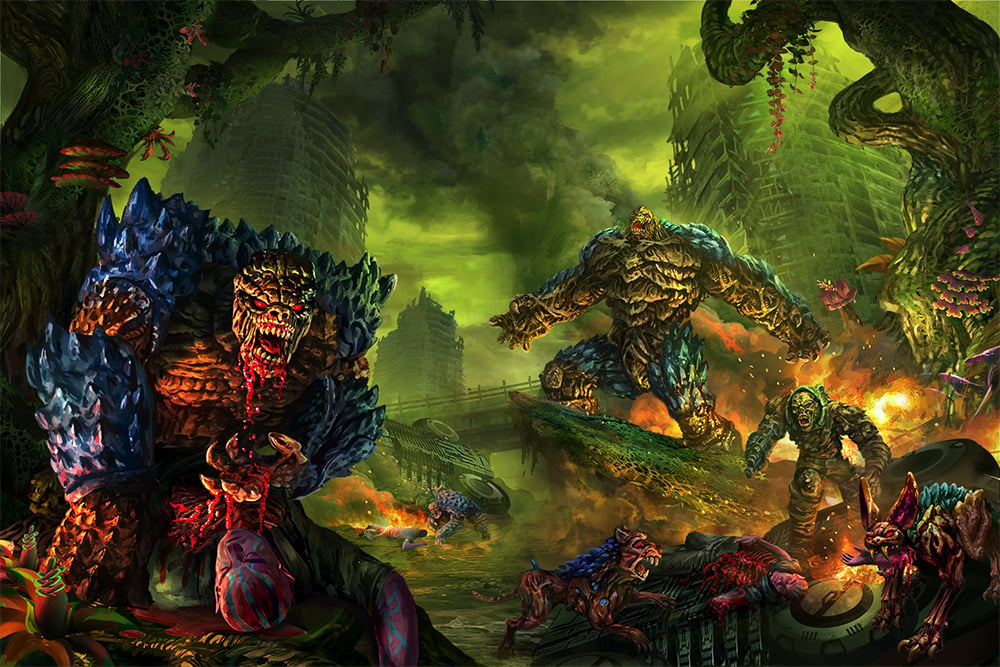 If a unit initiated an Assault using a Sprint action it is called a Charge. A Charging unit will benefit from a +1 to hit modifier in the subsequent Assault. This means if you would normally hit on a 4+, you now only need a 3+. What's more, your unit will fight before the enemy unit, which we'll come to in a moment. Conversely if your unit is Hindered by moving across an obstacle, not having Line of Sight when declaring the Sprint, etc. they will not get the +1 modifier to hit.
FIGHT FOR YOUR RIGHT
When it comes to rolling for the Assault, it works (mostly) in the same way as Shooting. If the unit Charged into combat, then you count up the number of dice the unit will roll to hit. Each one that equals or exceeds the unit's AS stat will be rolled again against the target's AR value. Successes then cause damage on the enemy and models are removed as normal.
However, unlike Shooting, the unit that's being attacked (the Defender) will potentially fight back against the Attacker. If the Attacker Sprinted into combat they will roll to Assault first, and this follows the rules described above. The Defender, assuming there are any models left, then rolls to Assault with the models remaining. Of course, if they've taken any damage, it's likely they'll be rolling a lot less dice, so there's a definite advantage to Charging combat to make sure you fight first.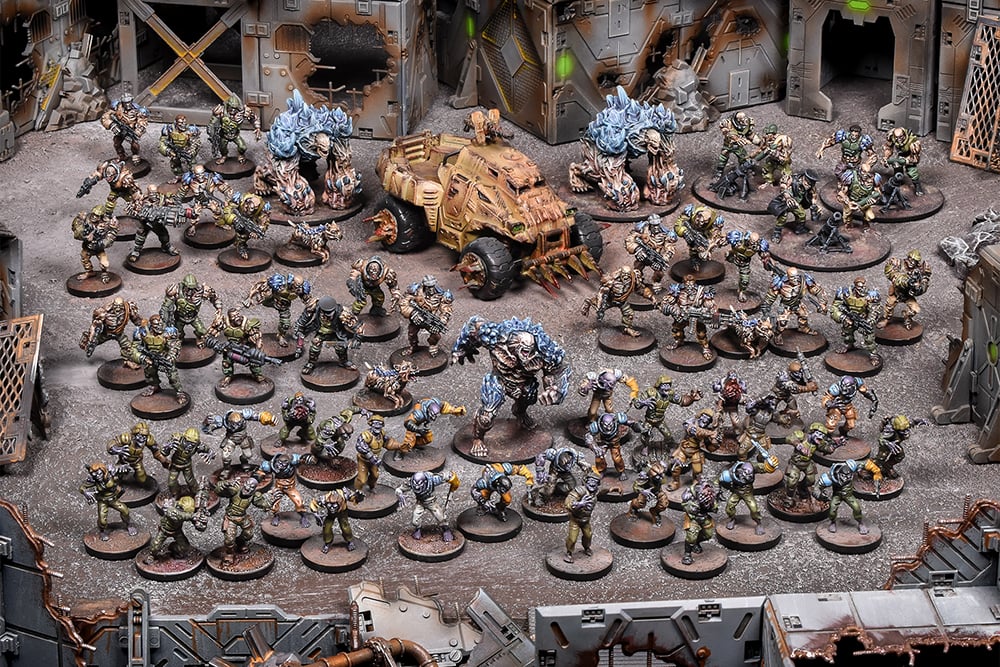 On the other hand, if you've Advanced into combat, rather than Sprinted, then opposing units fight at the same time. Players roll all their dice available, compare the amount of successes for damage and then remove any casualties from both units.
However, no matter whether you've Charged or Advanced into combat, the results are potentially devastating for the unit that received the most damage. The Loser not only has to suffer the humiliation of defeat, but the unit is marked as Activated and Pinned. As a result, you can severely restrict the actions of your opponent by timing your Assaults just right.
ASSAULT REACTIONS
Now, you may be thinking – hang on a moment, if I saw a load of Marauders charging toward me, I doubt I would just stand there and wait to be attacked. Well, the good news is that some units can react to the incoming Assault. If a unit has one of then following keywords it can use an Assault Reaction:
Suppressive Fire – the unit can attempt to Blaze Away and give the enemy unit a Pin Marker. A Pin Marker forces a -1 modifier on the subsequent Assault.
Evade – the unit moves directly away from the enemy unit and (hopefully) moves far enough away so it can no longer be reached.
Controlled Fire – the unit can Shoot at the enemy and any casualties are immediately removed, which will make the subsequent Assault action potentially less effective.
Counter Charge – both units will fight at the same time, if the enemy Charged into combat. If the enemy Advanced into combat, then the reacting unit will fight first.
However, you've got to be careful when using an Assault Reaction because it marks the unit as activated, which means you've got to make it count!
Once again, we're sure you can see that as part of our mission to make Firefight: Second Edition as dynamic as possible, we've given you lots of options for how you get up close and personal with your opponent.