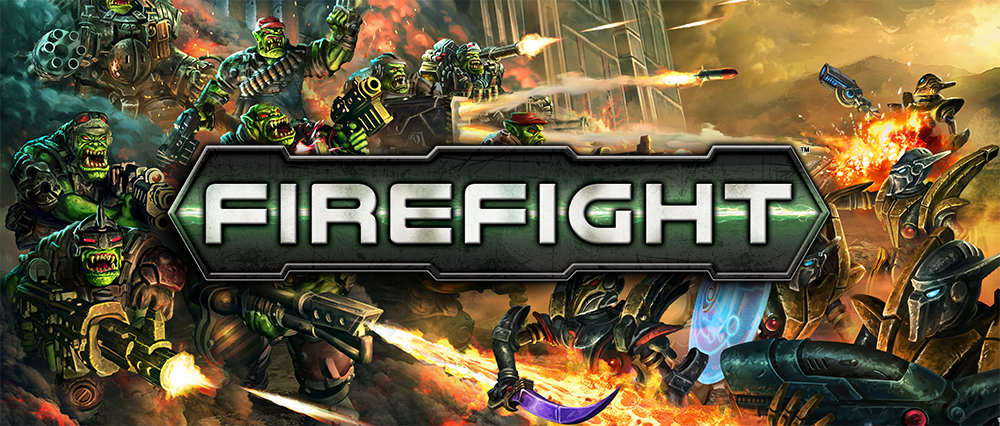 Want to find out how to play Firefight: Second Edition? Then this is the place to be! Each day we'll be updating this page with a new video explaining a key part of Firefight. So, make sure you bookmark the page and check in each day to see what's new.
AN INTRODUCTION TO FIREFIGHT: SECOND EDITION
In the first video, Matt and Rob talk about the basics and explain what's included on a unit profile.
HOW MOVEMENT WORKS
We wanted to make sure that movement was as simple and fast as possible in Firefight. In this video we explain how you'll spend less time measuring, and more time planning your feats of tactical brilliance.
SHOOTING
Now we're getting to the good stuff! Just like movement, we've tried to keep shooting as simple as possible – so you've got more time to make 'pew, pew' and 'dakka dakka' sounds.
CLOSE COMBAT
In Firefight you don't have to stand there and take it in the face from a charging Marauder. In this video we find out how close combat works, and how you can trigger Assault Reactions to potentially thwart the incoming charge.
COMMAND DICE
Command and Faction Orders are key to making tactical and dynamic decisions on the battlefield in Firefight. Find out how to use them in this video.
BUILDINGS
Securing a building can provide a huge technical advantage for your force. Learn how in this video.