How to take part in the Kings of War Global Campaign
31st Aug 2023
Martin Thirlwell

Hi Martin here…
I've only got one question for you…
ARE YOU READY FOR THE SHADOWED HORIZONS CAMPAIGN?
Yes?
Brilliant… click here to register and find out more.
No?
Ok dear reader, let me take you on a journey.
---
Starting on the 8th September, the Shadowed Horizons Kings of War campaign begins. Throughout September all your games of Kings Of War, including Ambush and Siege games and not forgetting Armada, all count towards shaping the future of King of War and the world of Pannithor.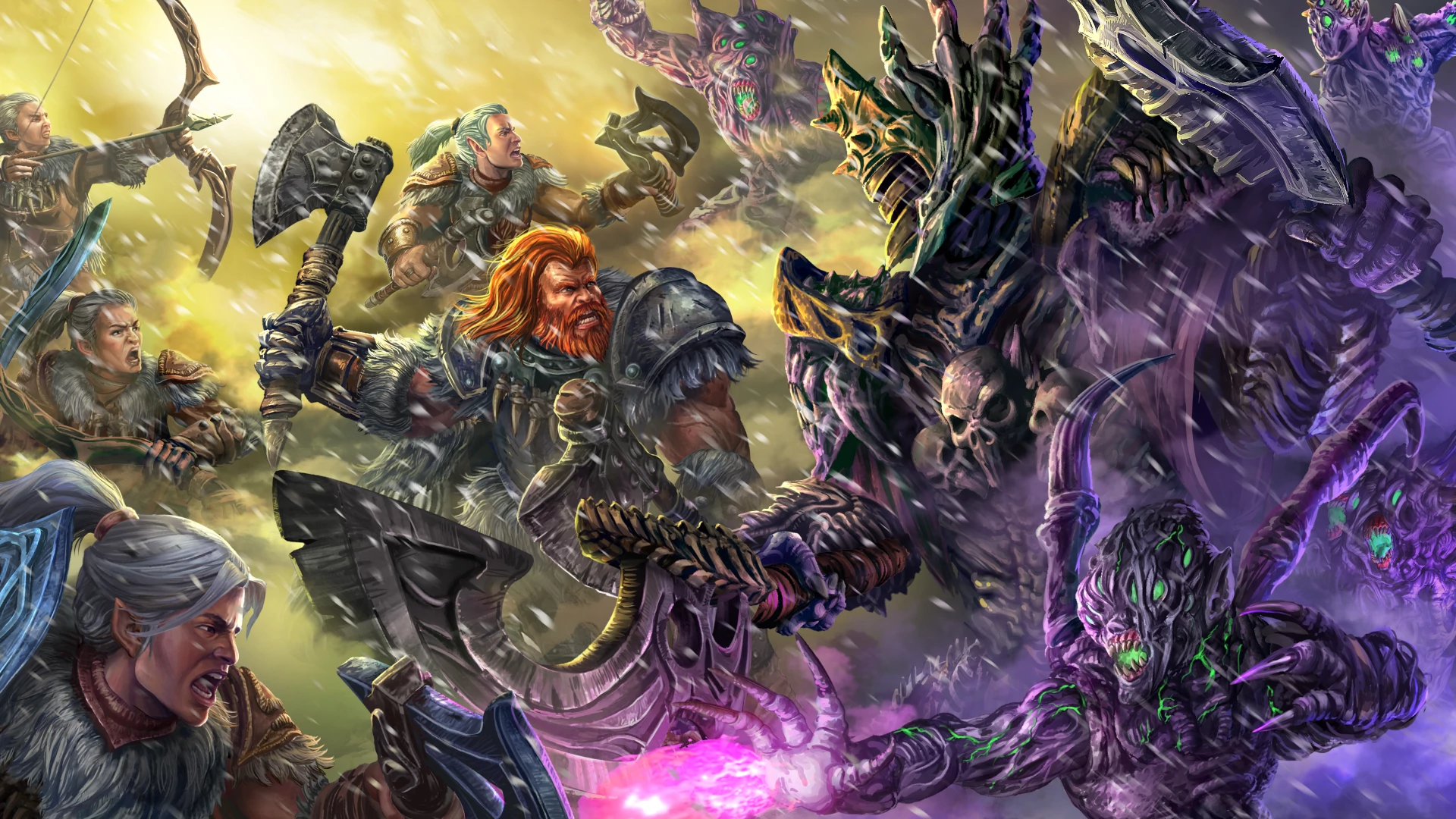 ---
So what do you need to do?
First off you need to make sure https://kingsofwarthegame.com  is bookmarked in your browsers!
You will want to keep track of all the battles and upload your own results. You need to create an account and once you have registered you are pretty much ready to go!
---
Declare your allegiance!
Are you planning to fight for what is good or are you filled with evil intent? What side you pick will determine not just your choices during the campaign and the in-world updates you will receive but the very future of Pannithor. Are you playing neutral and sitting on the fence? Get off that fence and pick a side!
Choosing a side might be as permanent as that battle scar but it doesn't lock you in on what armies you want to use in the campaign – you'll be able to submit results for any faction.
---
Play games and register your results.
The beauty of the global campaign is that you can easily play at home, at the club or at your local games store! Just put out the battle cry to your friends and start playing. There's no restriction on the amount of points required for a battle, so even if you're just starting your Kings of War journey, you can still get involved and fly the banner for your army!
Results will be counted until midnight on September 30th!
---
Shadowed Horizons Community
We'd love to see pictures of your games, so make sure you share them on social media with the hashtag #ShadowedHorizons and join the Facebook group HERE. The group allows you to showcase your best battles and painted armies, discuss the campaign (no spoiling in-world updates for either side!) and (politely) bad-mouth the enemy!
---
Come and Play at Mantic HQ
On Friday the 8th September we kick off the campaign with the Battle for Ygrituul Valley. Bring your Nightstalkers units or Northern Alliance Frostclaw riders and join in the massive battle we will have set up! This battle will see masses of Northern Alliance Frostclaw Riders mounting a desperate attack to intercept the Nightstalker hordes surging north. The Riders know they must slow down the enemy horde to protect their families and home. So paint up your Frostclaw riders, bring them along, and hurl them at the oncoming horde of Nightstalkers – where acts of valour will get recorded in the tomes of the new campaign.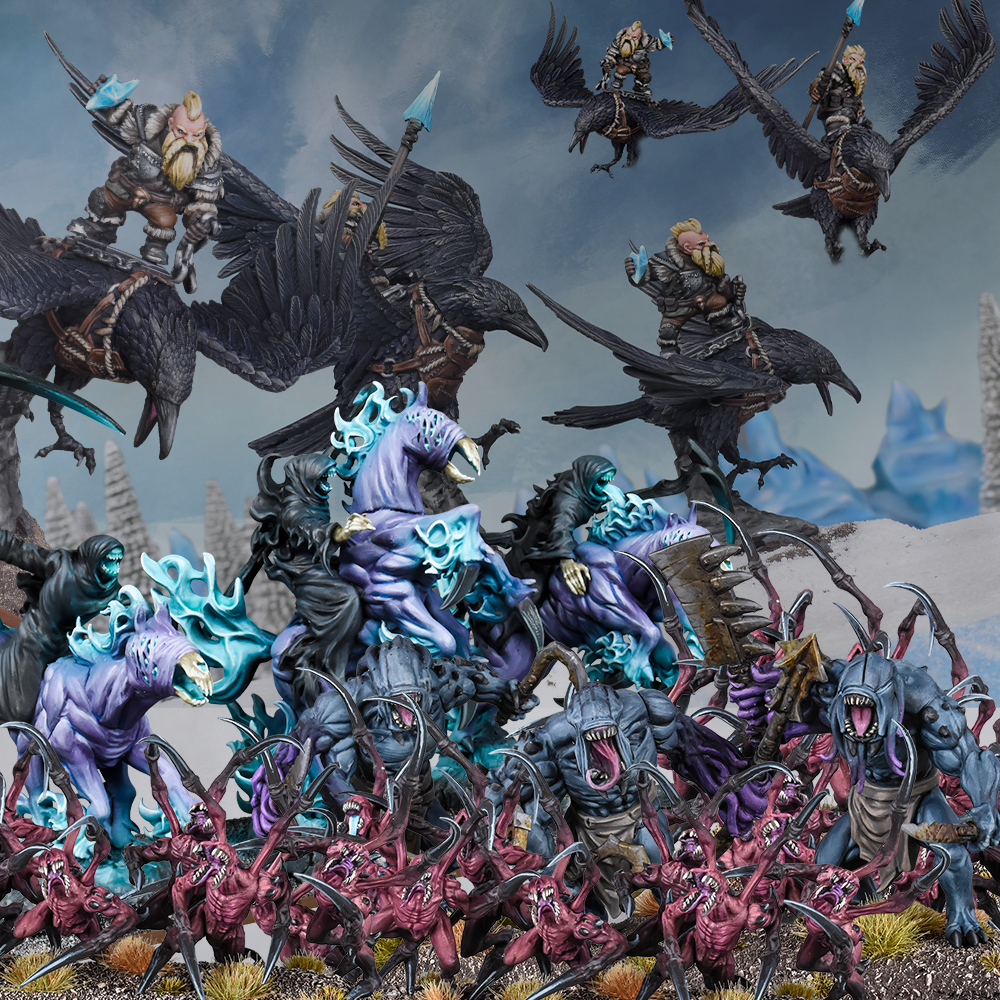 There will also be a bit of space to play standard games of KOW. But space is limited so first come first serve. Any valid Clash of Kings ticket will get you free entry and we hope to see you at HQ on the 8th September anytime from 3pm onwards.  We also have some other activities going on and Ronnie covered those in his last blog here.
Most importantly, have fun and we will see you on the battlefield.