Hey there Walking Dead fans, it's Richard here from the rules committee!
Today I will be looking at the amazing new Kingdom faction and what they bring to The Walking Dead: All Out War. The Kingdom is definitely one of the most fun factions we have developed, not only from a narrative stand point, but if you are like me, then you will be wanting to tease out a filthy list for battle against your friends or for an upcoming tournament! So, let's look at your options.
Starting off we have the new keywords:
Born in the Saddle – as you may have seen, you can field an entirely mounted faction. This makes The Kingdom the most mobile faction we have. Obviously the down side to this is making noise when you move 12" on the mount. However, the cost is built into the character and gives you a lot of scope. Just think about pulling one walker into a barricade or into your opponent with a smooth 12" Gallop onto a supply.
Here Comes the Cavalry – a model with this keyword adds a RED die to their melee attack if you have a friendly mounted model in your killzone. For me the filth is instantly two mounted models charging into a beefy leader and sticking together to both add RED to their melee attacks. Nasty!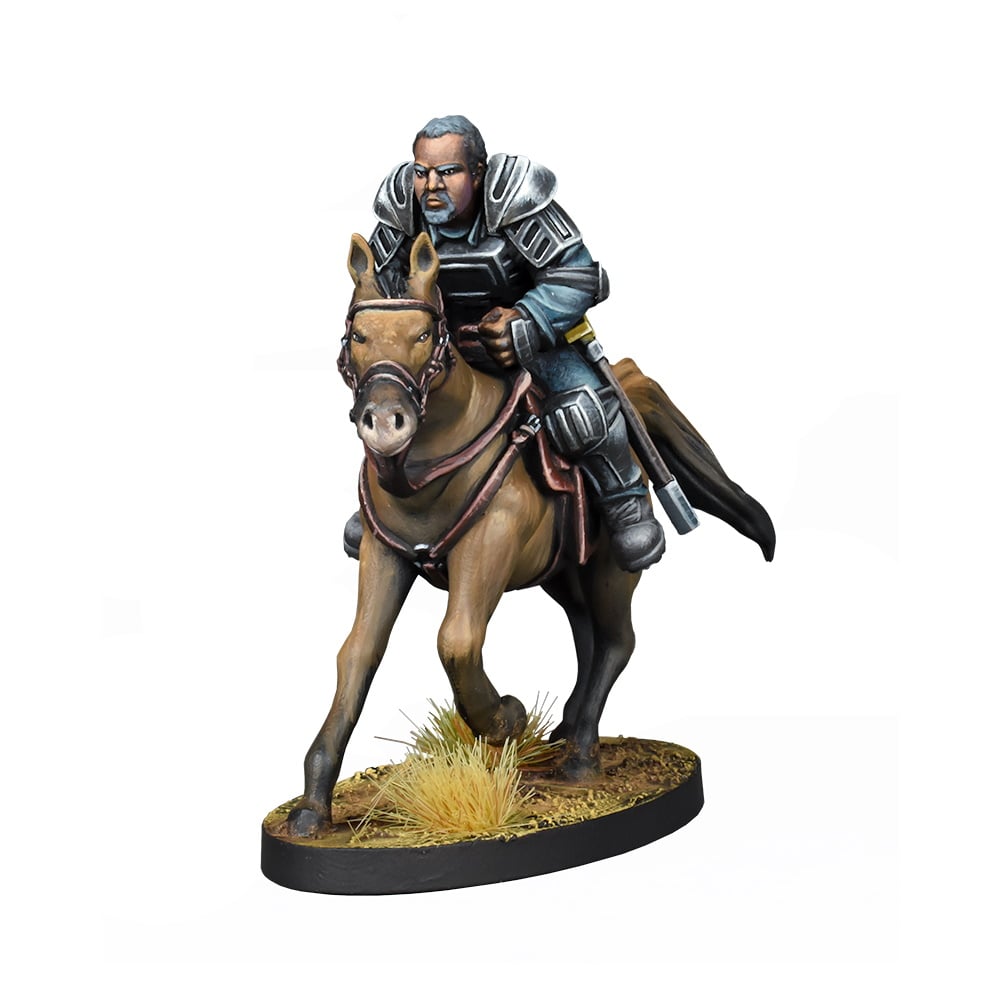 Equipment time my brothers and sisters (imagine I'm Ezekiel saying this, not a cheesy Northerner)! The two main new equipment options are the saddlebags and the cavalry sword.
For 3pts the saddlebags are great for more item space. Just think, if you're nervous about having a horse make noise when it runs, then equip yourself with a cheap grenade to pull all the walkers in the wrong direction before running away. No walker is catching a Kingdom Rider today, thank you very much!
Then we have the cavalry sword! Add RED to your melee attacks or WHITE if you are mounted. So in a group charge we are now adding RRWW for two Kingdom models before we even have their base melee attacks! Can you see my filthy list yet?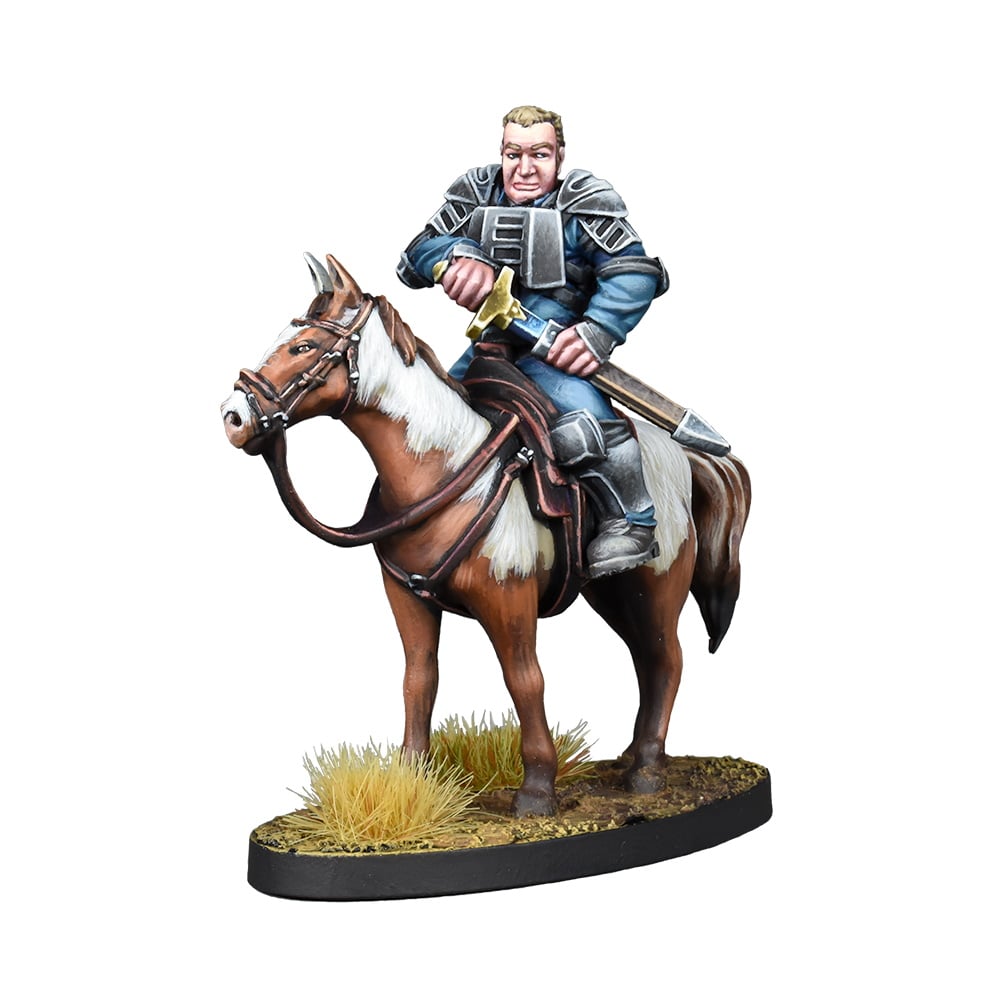 For Veteran Skills, firstly we have Knight Of The Realm, which allows you to add another RED to Melee attacks when mounted. Oh go on then! An absolute must at 8pts.
Secondly we have Hit And Run – after a successful slaying in melee you can make a free move action 6", but cannot end in contact with another enemy. I don't think I need to say anymore on this. Move straight onto a supply, ready for the next turn!
Now onto the Characters themselves. I don't want to give too much away on these, as I want to leave some Special Rules as a surprise. But in keeping with my look into how to build a team, let's start with the Kingdom Guard 1 – medium nerve is decent, red defence as a base is not the best, but this is why you can add makeshift armour onto them to buff them up. However, the main draw is two RED dice for melee. Team that with the cavalry sword in a pair with one of the two Guards having the Knight of the Realm vet skill and as a team they have RRRRRRRWW in one melee (hope you have lots of dice boosters)! Bet your opponent will not appreciate that. And that is all for 110pts.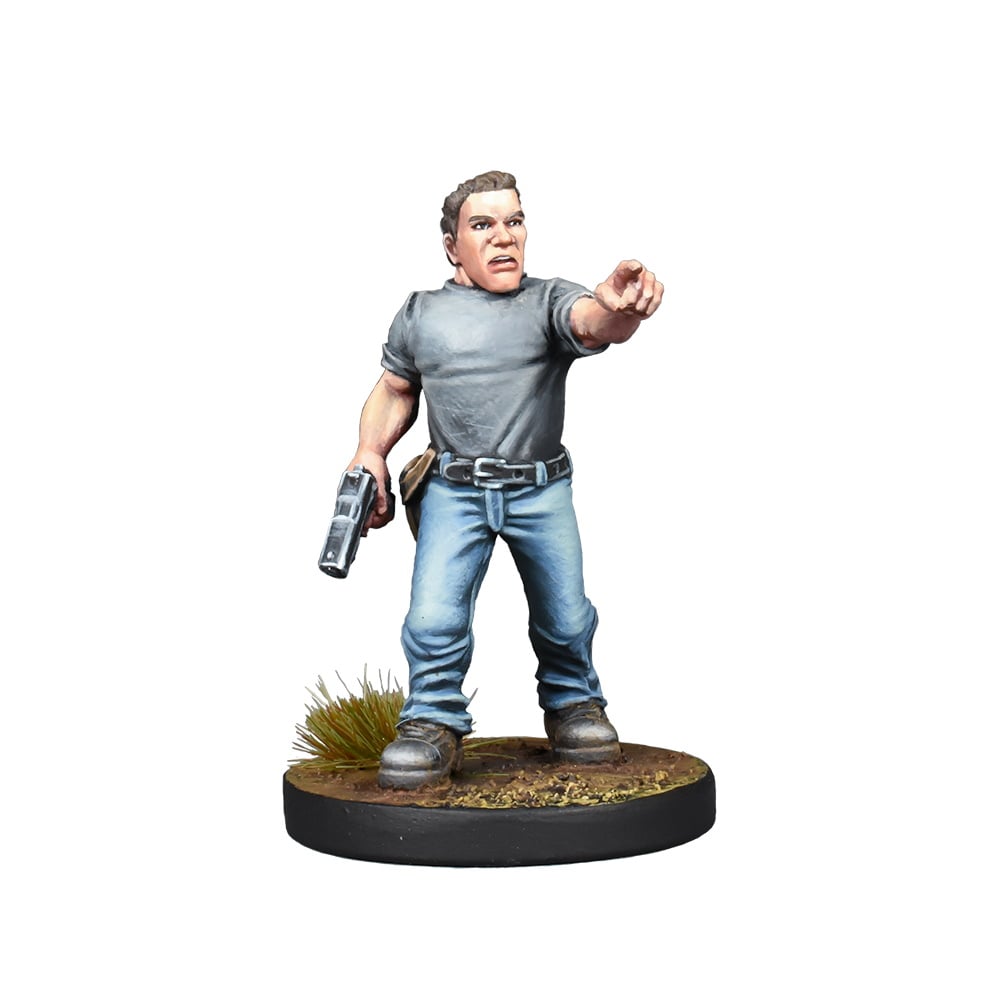 Richard Head of Security is up next (I like to think he was created to represent me, don't burst my bubble). For 47 points as a second in command with his own leader ability and a special ability that can cause your opponent to lose an action which can then be given to Ezekile for a third action is pretty tasty. Couple that with WHITE base melee, a Blue in defence and six health, then he can be a very handy leader in waiting.
That is all from me today. I hope you are thinking how I am now about how amazing this faction can and will be. However if I see you at a tournament and you are running this filthy team I will not be happy. It's mine! You can't have it.
THE KINGDOM FACTION IS AVAILABLE TO PRE-ORDER NOW AND WILL SHIP FROM JULY 12TH. ALSO, DON'T MISS OUR WALKING DEAD MEGA SALE, WITH UP TO 50% DISCOUNT ON BOOSTERS AND EXPANSIONS. CHECK IT OUT HERE.