Ronnie here with a quick update about Krampus shipping. Our intention was to start shipping Krampus in December and then into the New Year (similar to Holiday Hellboy earlier this year).
We have to do these limited edition items as one print, and usually we can guess the final number – then we print a few more than that, get it printed and start sending, even though the cut-off date for orders hasn't passed.
However, due to the sheer number of orders so far we have had to put the print order on hold. We have already gone past the forecast, and often there is a final rush as the deadline approaches too. So in this case we just don't know where we are going to end up, and we don't want to disappoint people and risk them not being able to get Krampus!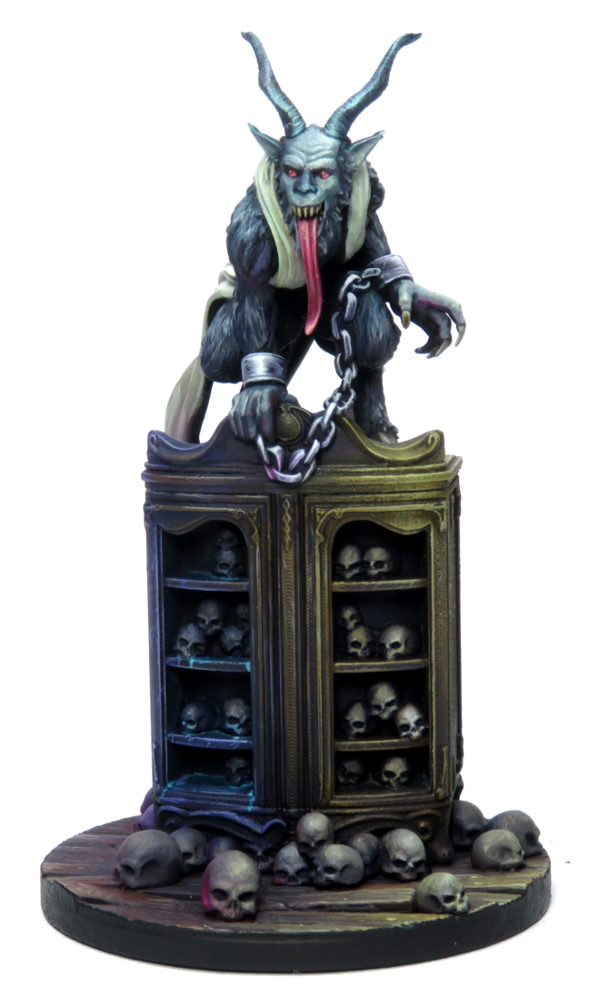 This means we are going to have to wait until late December to place the print order – which means that all orders (including trade orders, so we are fair to the hobby shops too) will start shipping in January.
The good news is the print takes just a few days (and we will be busy casting throughout December – which is another time consuming bit) so we will be able to start shipping early January. Plus because January is traditionally a quiet time, we will get them out to you very quickly.
Apologies to those of you that were hoping to receive Krampus before Christmas. If you have a web order that features other items (excluding Nimue) and you require those before Christmas, please email support@manticgames.com and we'll get those shipped out separately and Mantic will cover the shipping. Likewise, if you needed it before the holidays and want a refund for your Krampus, please contact support, and we can sort that, no questions asked.
Anyway, we just wanted to give you an update so you weren't shaking down the postman every day, and can manage excitement levels accordingly.
If you still haven't ordered your Krampus, you can do so until December 31st. Check out the video below to whet your appetite… or just be totally freaked out.