LIMITED-EDITION HELLBOY IN MEXICO EXPANSION IN STORES NOW
13th Mar 2020
Rob Burman
Mantic Games is pleased to announce a new limited-edition expansion for Hellboy: The Board Game is in stores now. Working with visionary creator Mike Mignola and Dark Horse Comics, Mantic has created Hellboy in Mexico featuring new heroes, new missions and new terrifying villains.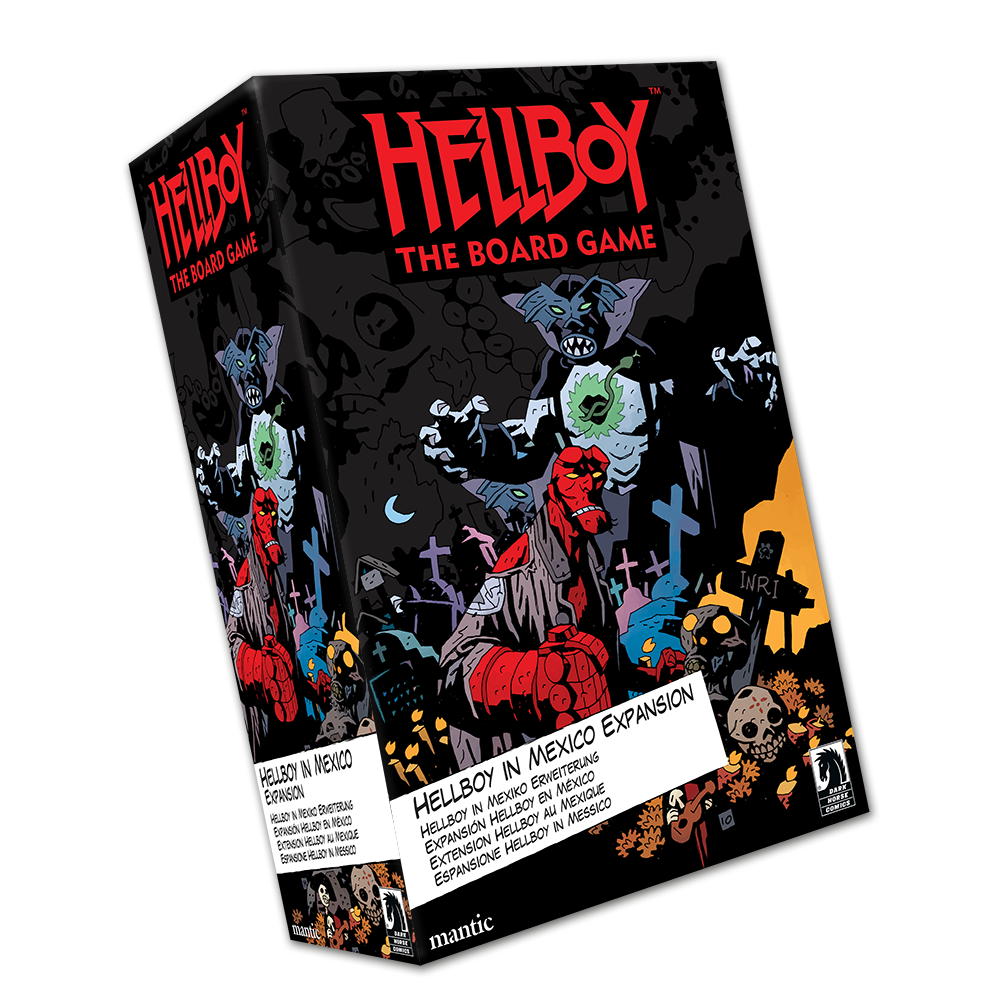 Previously only available as an optional extra in the Kickstarter campaign, this limited-edition expansion tells the story of Hellboy's lost period in Mexico, when he became a Mexican wrestler, fought vampires alongside three luchador brothers and faced off against the horrifying Camazotz – a giant wrestling vampire bat!
Available direct from Mantic Games at www.manticgames.com or from gaming stores around the world, Hellboy in Mexico is a limited-edition, one-print expansion that will not be available again once it has sold out.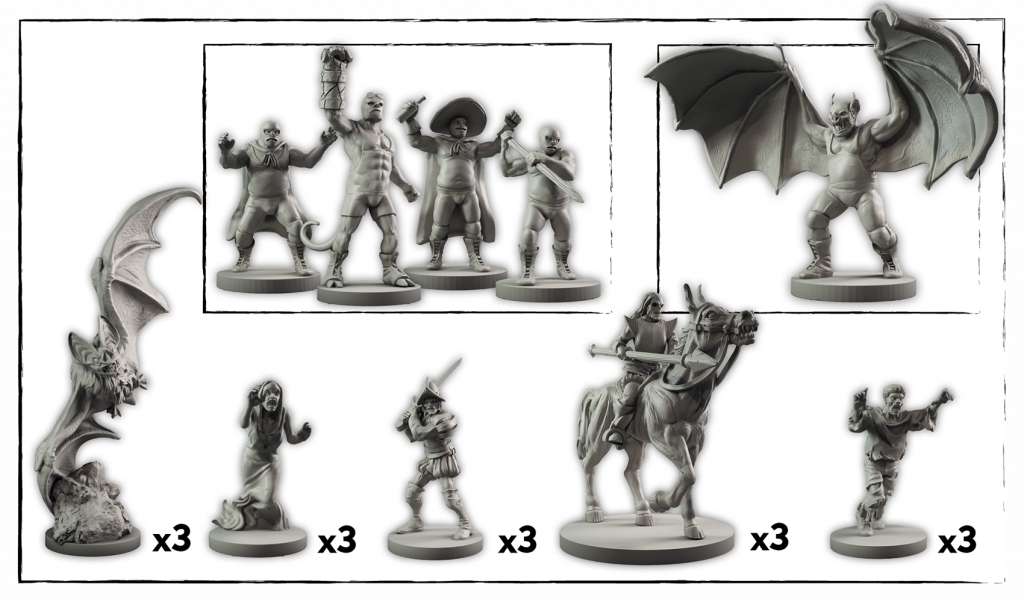 "We've had fantastic success with Hellboy: The Board Game and the first retail expansion, The Wild Hunt," said Ronnie Renton, Mantic Games CEO. "When we were looking at Hellboy adventures that would translate well into the board game, we just knew the larger-than-life Mexican encounter would be an absolute blast and provide some superb miniatures. I mean, who doesn't want to see Hellboy in a wrestling outfit?"
Hellboy: The Board Game is a cooperative experience in which players face off against some of the comic's most famous foes. Up to four people take control of iconic B.R.P.D. members – Hellboy, Abe Sapien, Liz Sherman and Johann Kraus – before exploring gothic locations, uncovering ancient artifacts and battling one of Hellboy's most notorious foes, Rasputin! After launching in April 2019, the game is now available in multiple languages (French, Italian, Brazilian and Russian) and is on its third reprint after selling out worldwide.
For more details about the Hellboy game, make sure you sign up to the Mantic Games newsletter at www.manticgames.com
About Mantic Games
Now celebrating its 10th year, Mantic Games has released several complete tabletop gaming systems including Kings of War®, DeadZone®, Mars Attacks® and DreadBall™. The team's obsession for making detailed miniatures, simple but challenging games and great value-for-money products has seen Mantic become a global presence in the tabletop gaming arena. Mantic Games has a strong relationship with its community, and crowd funding has raised extra development money for recent product launches – allowing bigger ranges in plastic for the retail launch. To date, backers have pledged more than $11m to help new projects come to life, making Mantic one of Europe's most funded companies on Kickstarter. Mantic has sales offices in the USA and UK, supplies 20 countries, has a complete design studio team, a global supply chain with production facilities based in Nottingham, England. To find out more, please visit www.manticgames.com
About Dark Horse
Founded in 1986 by Mike Richardson, Dark Horse Comics is an excellent example of how integrity and innovation can help broaden a unique storytelling medium and transform a company with humble beginnings into an industry giant. Under a new partnership with Vanguard Visionary Associates, Dark Horse is positioned to further expand its reach globally with publishing, products, and filmed entertainment. Over the years, Dark Horse has published the work of creative legends such as Yoshitaka Amano, Margaret Atwood, Paul Chadwick, Geof Darrow, Will Eisner, Neil Gaiman, Dave Gibbons, Faith Erin Hicks, Kazuo Koike, Matt Kindt, Jeff Lemire, Mike Mignola, Frank Miller, Moebius, Chuck Palahniuk, Wendy Pini, and Gerard Way. In addition, Dark Horse has a long tradition of establishing exciting new creative talent throughout all of its divisions. The company has also set the industry standard for quality licensed comics, graphic novels, collectibles, and art books, including Aliens, Stranger Things, Avatar: The Last Airbender, The Legend of Korra, Predator, Minecraft, The Legend of Zelda, Super Mario, Dragon Age, James Cameron's Avatar, Game of Thrones, Mass Effect, StarCraft, The Witcher, and Halo. Today, Dark Horse Comics is one of the world's leading entertainment publishers.
Hellboy and B.P.R.D. are ™ & © Mike Mignola. Abe Sapien, Liz Sherman, and all other prominently featured characters are trademarks of Mike Mignola. All rights reserved.