Mantic-Fest Recap – Firefight Public Playtest
12th Apr 2021
Rob Burman
Last weekend we held our first ever Mantic-Fest Online event. Rather than the usual Open Day, Mantic-Fest is a new venture in which we showcase all the cool stuff that's coming up from Mantic in the months ahead. The plan is to hold a Mantic-Fest Online event every quarter, so March (we were a little late with this one), June, September and December (like a festive treat).
However, just in case you missed the live stream or just absolutely hate the sound of our voices and our lockdown haircuts (we get it), then all this week we'll be recapping the highlights on the Mantic blog… and giving you a few extras too. Here's the plan for this week:
Firefight Second Edition
Brush With Death Blog
Armada
Kings of War
Hellboy: The Board Game
FIREFIGHT SECOND EDITION
We started with a bang by announcing that we are currently working on Firefight Second Edition! The game is due for release in 2022 – so you may be wondering why we're mentioning it now. Well, we want YOU to get involved with helping us playtest the rules for Second Edition, which can be downloaded here. Compared to the original, there are some huge differences in how the game plays, which you can hear us talking about in the video below.
Generally we want Firefight Second Edition to play much faster and scale up easier from Deadzone – rather than scaling down from Warpath. As such, it will have elements like D8s and use a lot of the same terminology from Deadzone, e.g. short and long actions. You can read a little more on this blog here.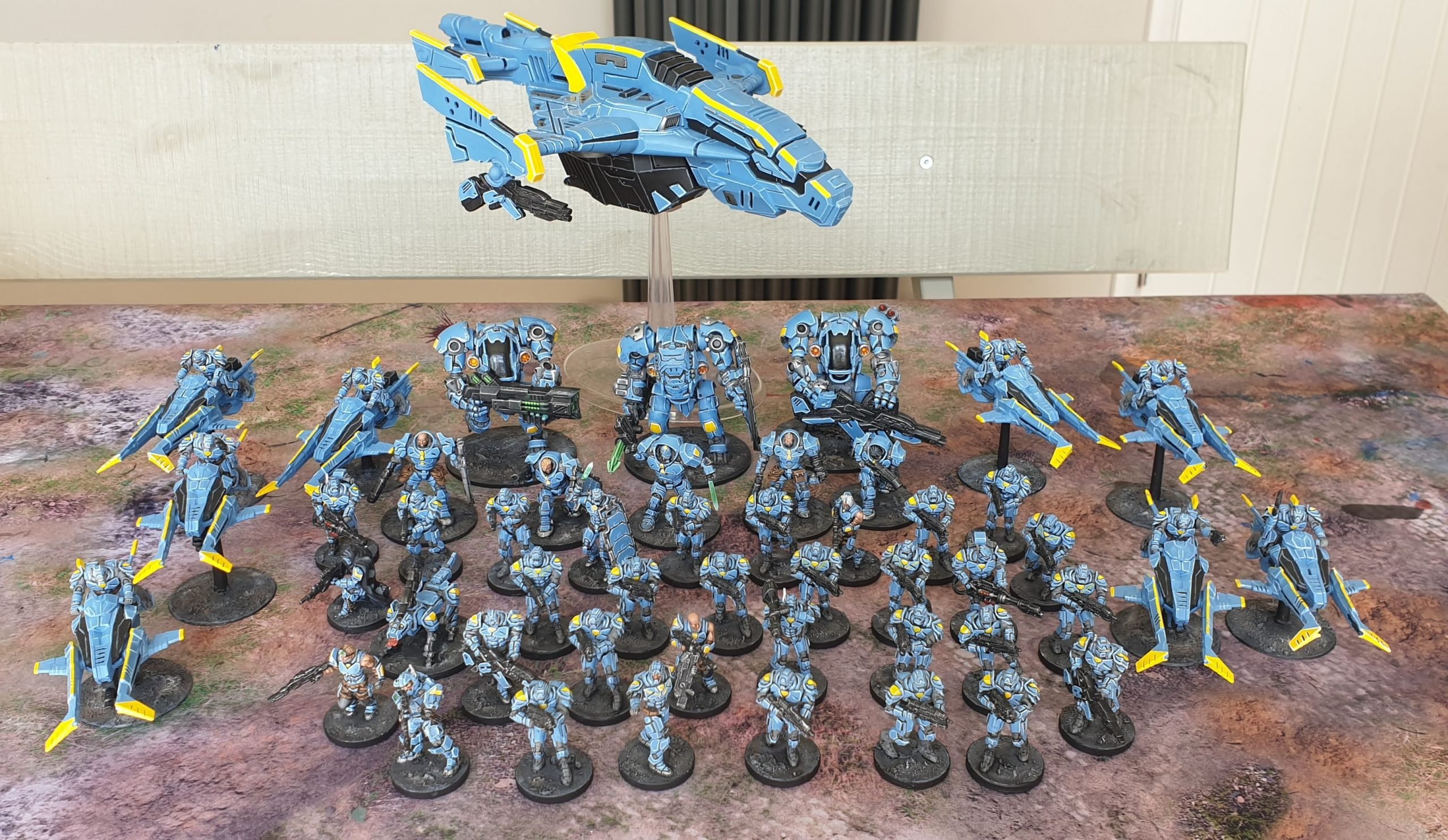 The playtest is a great opportunity for you to get involved and tell us what works and what doesn't. We're kicking things off with four factions (Enforcers, Forge Fathers, Plague and Veer-myn) and will be rolling out the other factions and more scenarios in the months to come.
You can download the playtest rules below and make sure you join the playtesting community on Facebook here. Also, make sure you keep an eye on the Weight of Fire YouTube Channel because Andy is currently running through the different elements of the game in a series of videos.
We're really excited about the developments for Firefight Second Edition and can't wait to hear your experiences. However, you might need some miniatures! Well, we're pleased to say that for the rest of April you can use the code FIREFIGHTPLAYTEST to get 20% off any Warpath Mega Force, Warpath Starter Force or Warpath Reserve Force. The latter, in particular, is a great way to upgrade your Deadzone strike team. One thing to note, the Warpath sets won't start shipping until April 26th because we need to build them!