Mantic-Fest Recap – Kings of War
15th Apr 2021
Rob Burman
Last weekend we held our first ever Mantic-Fest Online event. Rather than the usual Open Day, Mantic-Fest is a new venture in which we showcase all the cool stuff that's coming up from Mantic in the months ahead. The plan is to hold a Mantic-Fest Online event every quarter, so March (we were a little late with this one), June, September and December (like a festive treat).
However, just in case you missed the live stream or just absolutely hate the sound of our voices and our lockdown haircuts (we get it), then all this week we'll be recapping the highlights on the Mantic blog… and giving you a few extras too. Here's the plan for this week:
Firefight Second Edition
Brush With Death Blog
Armada
Kings of War
Hellboy: The Board Game
KINGS OF WAR
After only just launching the Ratkin last month (and the rest of the army coming later this month), you'd think that we might be slowing down the Kings of War releases. WRONG! In the next few months we've got not one, but two army launches – along with some little extras here and there.
For the extras – including air elementals and the new ogre warlock – you aren't going to need to wait long because they'll be available next month. However, that's only just the beginning for an exciting few months for Kings of War fans. Check out the interview with Matt for an insight about what's coming up…
However, if the sight of a PDF presentation makes your blood boil with rage, then read on for a full breakdown of what's coming up.
SALAMANDERS
Ok, this is a big one! Salamanders are a big part of the Kings of War lore and we've been talking about an army release for several years now. Of course, we've already got the hard plastics but for an army we needed to seriously bulk up!
In June and July we'll be releasing a whole heap of new models/upgrade kits for the Salamanders – some will come as part of the KoW release and others will form the backbone of a Vanguard warband. Just take a look at the list below:
Rhinosaur Cavalry Regiment
Tyrant Regiment
Scorchwing Regiment
Ghekkotah Skylord
Clan Lord on slasher
Leikelidon
Ghekkotah Slasher
Unblooded conversion pack
Ceremonial Guard conversion pack
Corsairs conversion pack
Arkosaur Mage Priest
Battle Captain
Ceremonial Guard Captain
So, let's take a closer look at some of those releases, shall we?
Here you can see the Unblooded. A number of the releases – like the Corsairs and Unblooded – will use the existing hard plastic sprue as the torso but will add alternate heads and arms.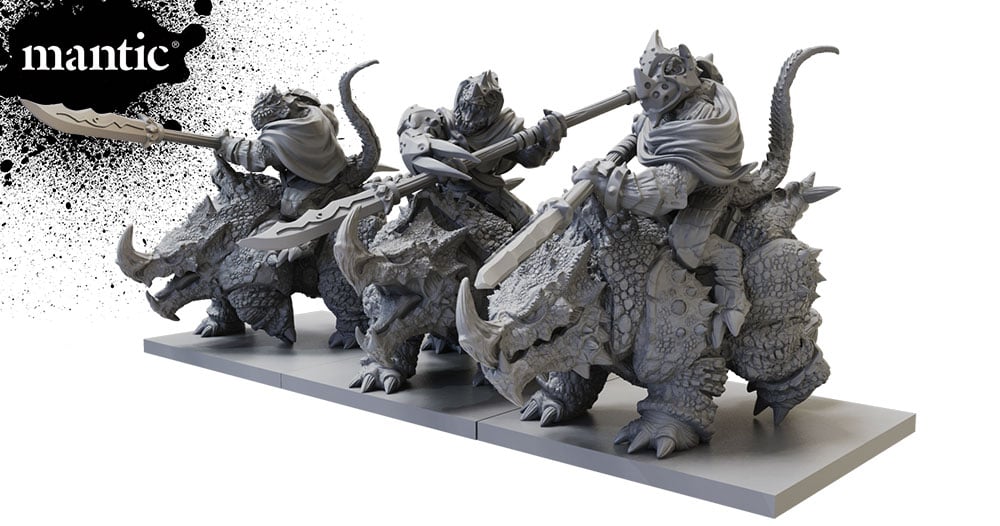 Some units, like the absolutely SPECTACULAR Rhinosaurs will be all-new resin pieces. These are just stunning and your jaw should be firmly planted on the floor right now. However, it's not just the salamanders that are making an appearance in the new releases because we'll see a few Ghekkotah sneaking in too.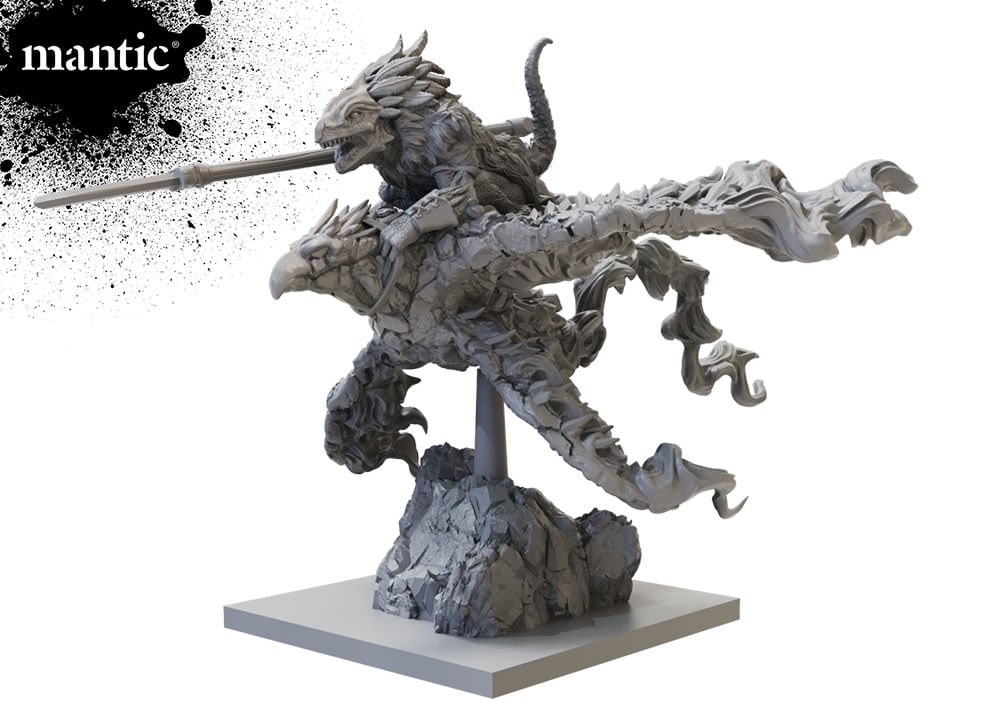 The Ghekkotah Skylord is flying on a four-winged flaming Scorchwing. That's right, why have one set of fiery wings when you can grow another pair of flaming appendages?! We can't wait to see these painted up – they will look like a mini Phoenix.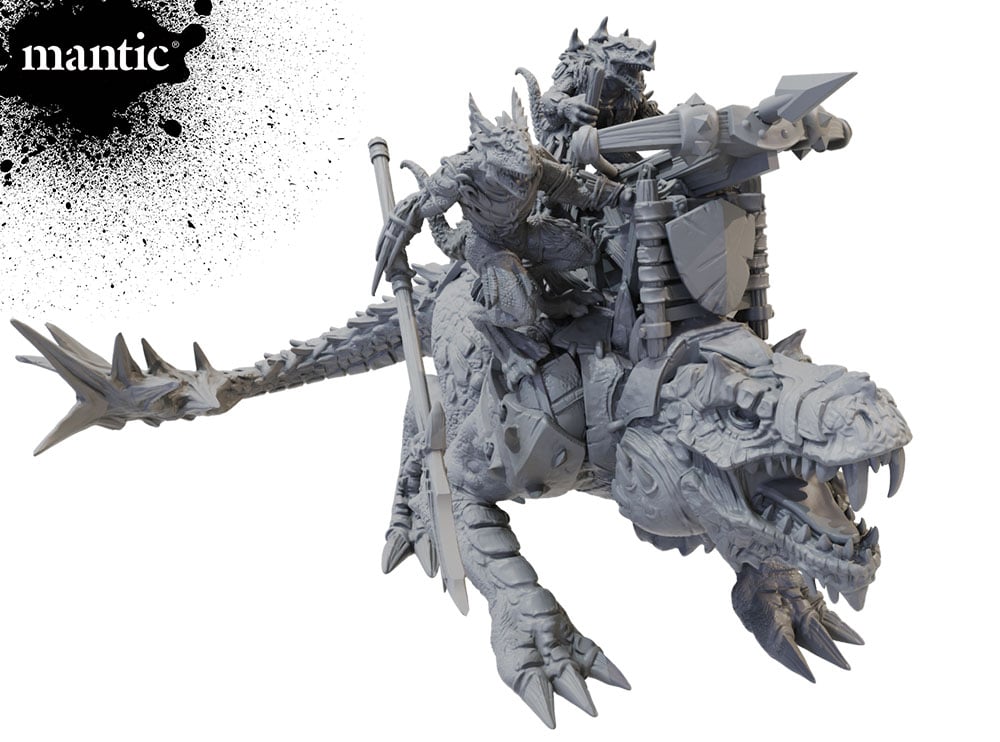 Talking of the Ghekkotah, you'll also be able to pick up the Ghekkotah Slasher. This is a variation of the Goblin Slasher but with a different crew. We'll just never know if the goblins stole the sharpstick thrower from the Ghekkotah or whether it's the other way round.
As you can see though, combined with the existing hard plastics and units like the Fire Elementals and Phoenix, you've got plenty of options to start your salamander army.
HALFLINGS!
However, the Salamanders aren't the only new army on the horizon because this summer we'll be releasing new hard plastic halflings. If you've been a fan of Kings of War for a while, you may have wondered about the lack of halflings in the League of Rhordia list – well, that's because halflings are doing it for themselves in third edition.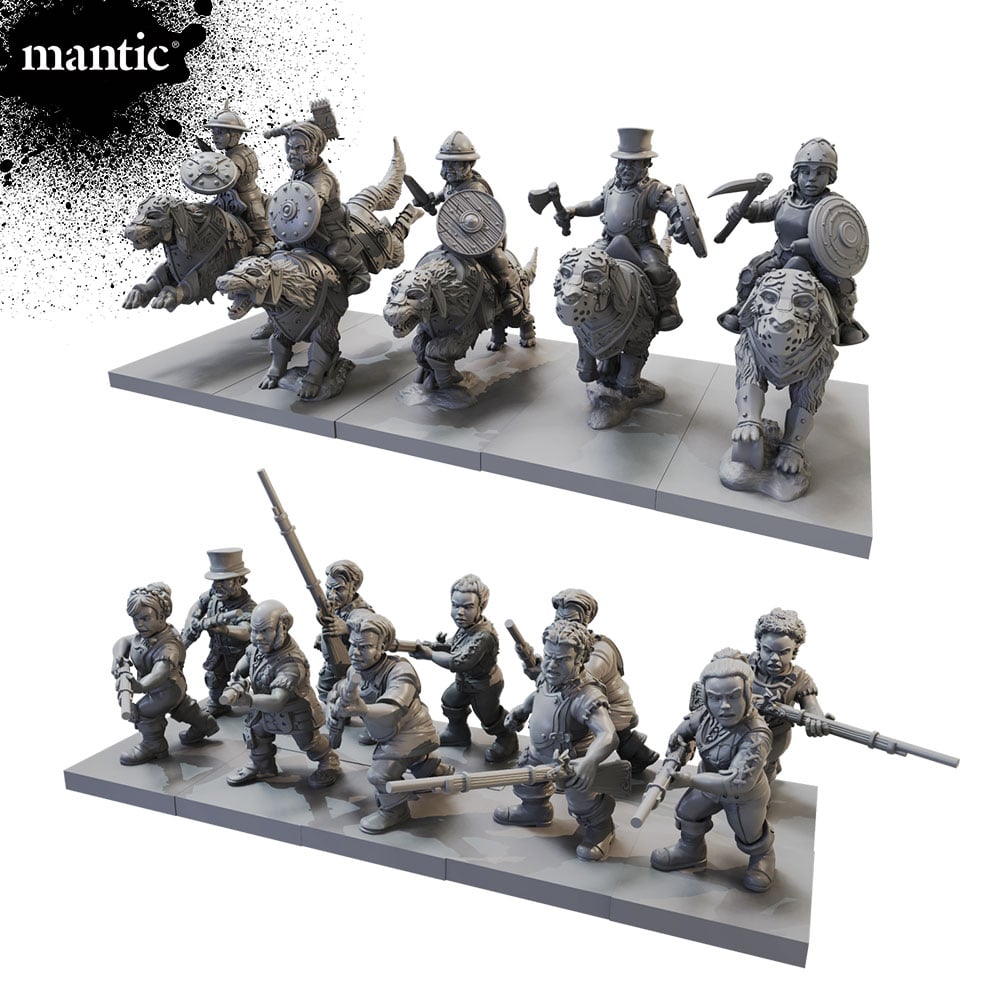 The new hard plastic kit will make 10 infantry AND 5 cavalry – so that's 15 minis on one sprue. Nice! Cavalry play an important part in the army list, so it's good to see them making their way into hard plastic. We'll have more details on the halflings in the coming months but, in the meantime, feast your eyes on the amazing Muster Captain on Aralez (a breed of giant dog).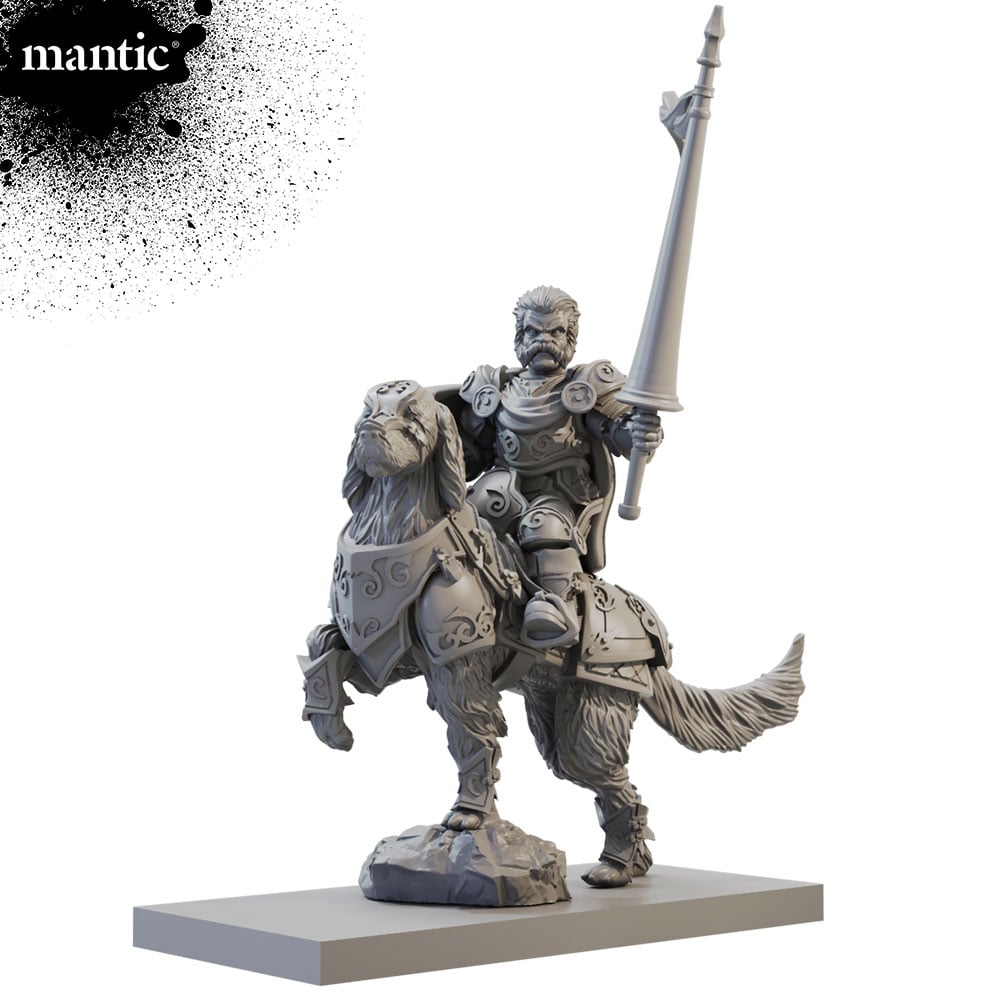 So, will either of these be your next Kings of War army?