Mantic Games September Releases – Available to Order Now
9th Sep 2020
Rob Burman
We've got an absolutely bumper month of new Vanguard and Kings of War releases in September. Remember, you can order these from your friendly local gaming store, or direct from the Mantic website.
Enough chatter, let's get on with what's coming up…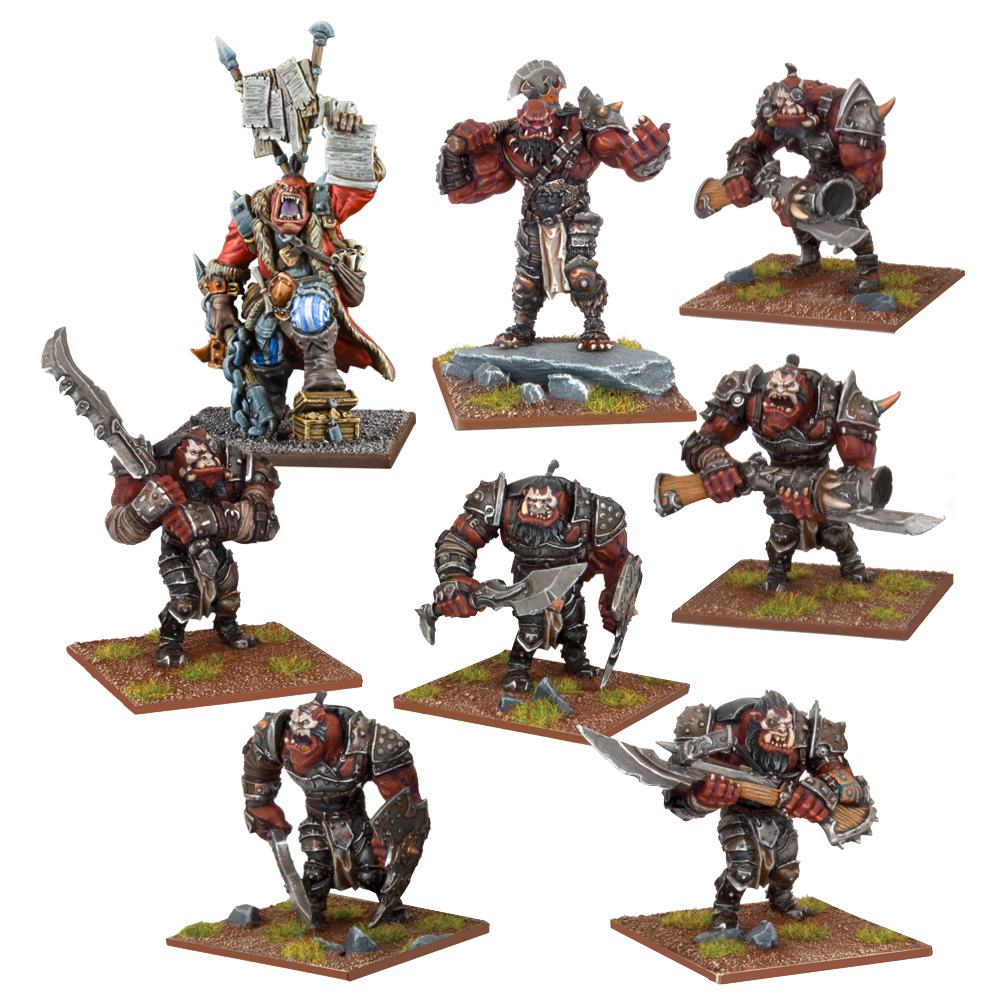 The big release this month is a brand-new warband for Vanguard: the ogres! We'll be going into more depth about how they play in a future blog, so stay tuned if you want to find out how to crush your enemies. The warband set also comes with an awesome new model – the Paymaster. Well, they need to keep track of all that mercenary cash somehow.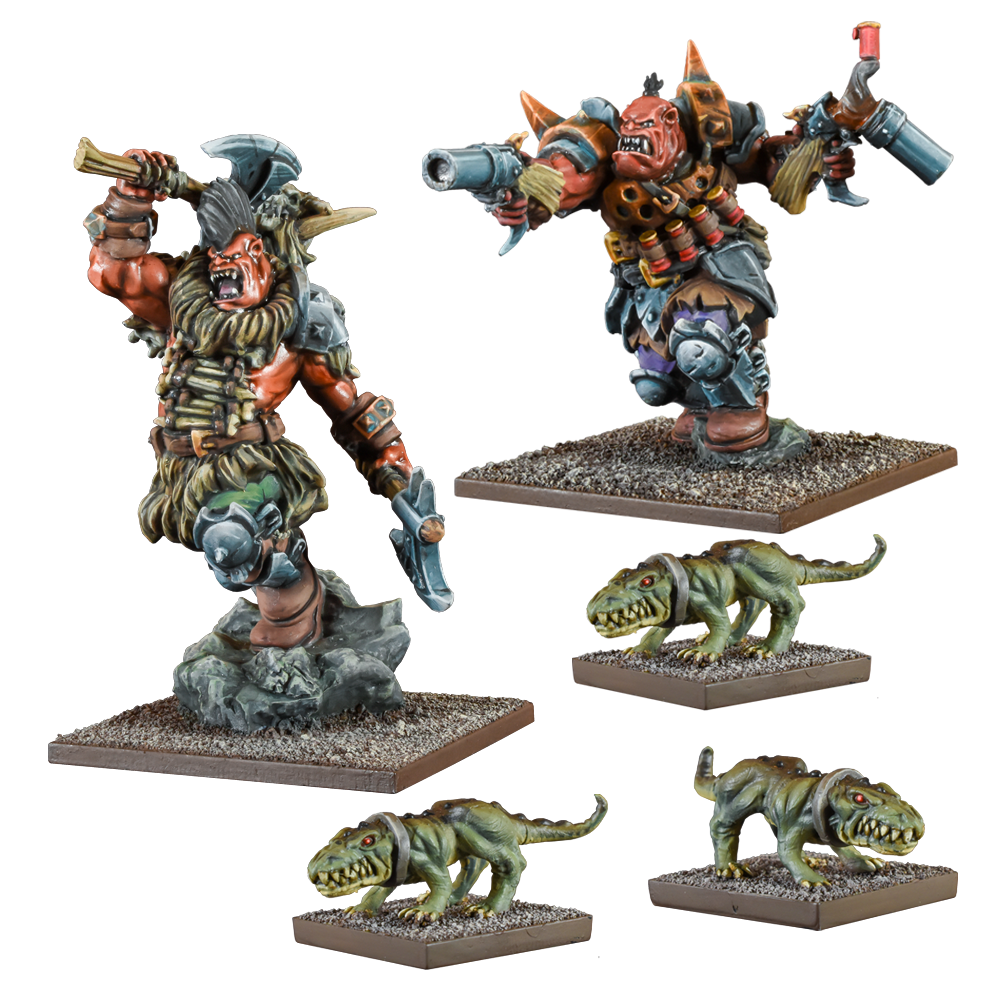 Along with the warband set, the booster is a great way to… erm… well, boost your faction. It comes with the Berserker Bully, Boomer Sergeant and three crocodogs. Seriously, if you thought that mawbeasts were nasty, you haven't encountered a crocodog yet.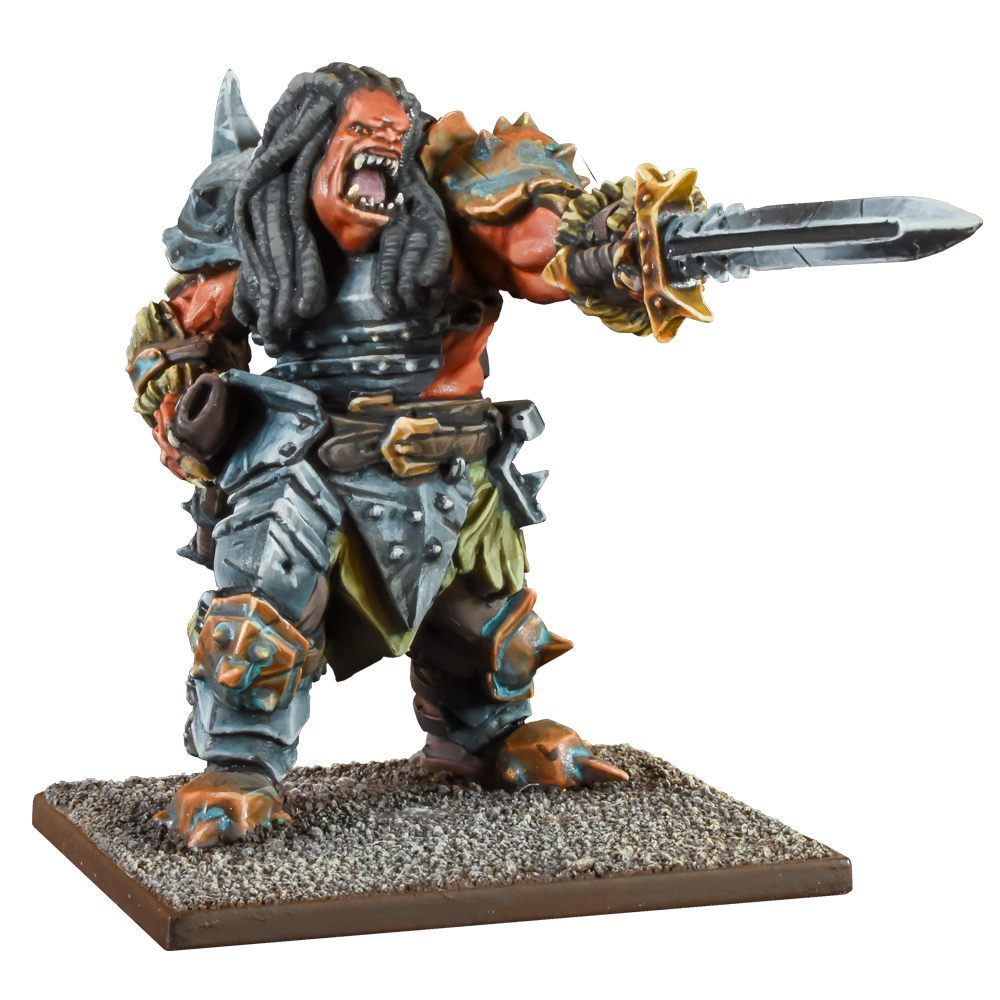 If you want an alternate command model for your ogres, the Matriarch is a powerful new option. She would also make a good ogre captain for your Kings of War army too. Just saying…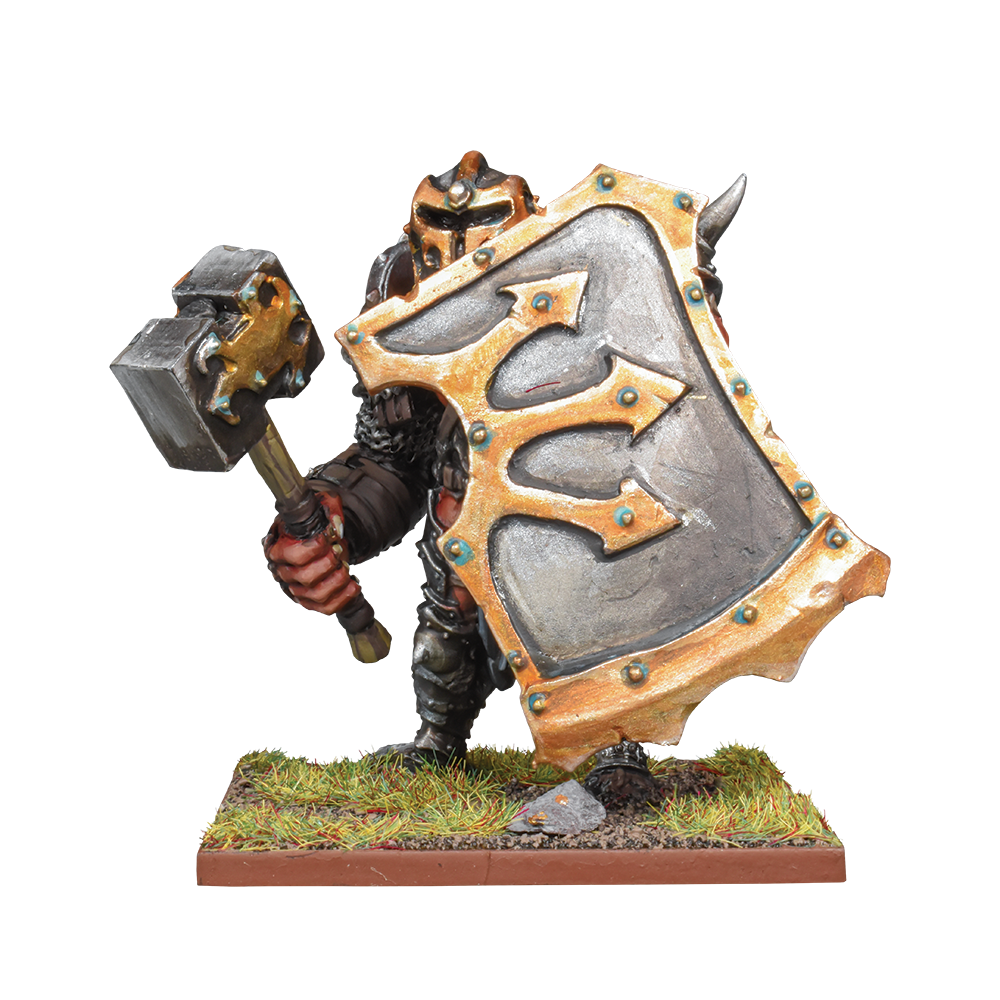 Armed with a shield that's roughly the same size as a barn door, the Siegebreakers are certainly named appropriately. As well as being available as a regiment for Kings of War, you can also buy an individual Siegebreaker for your Vanguard warband. The Siegebreakers consist of the original ogre warriors, plus some resin upgrade parts.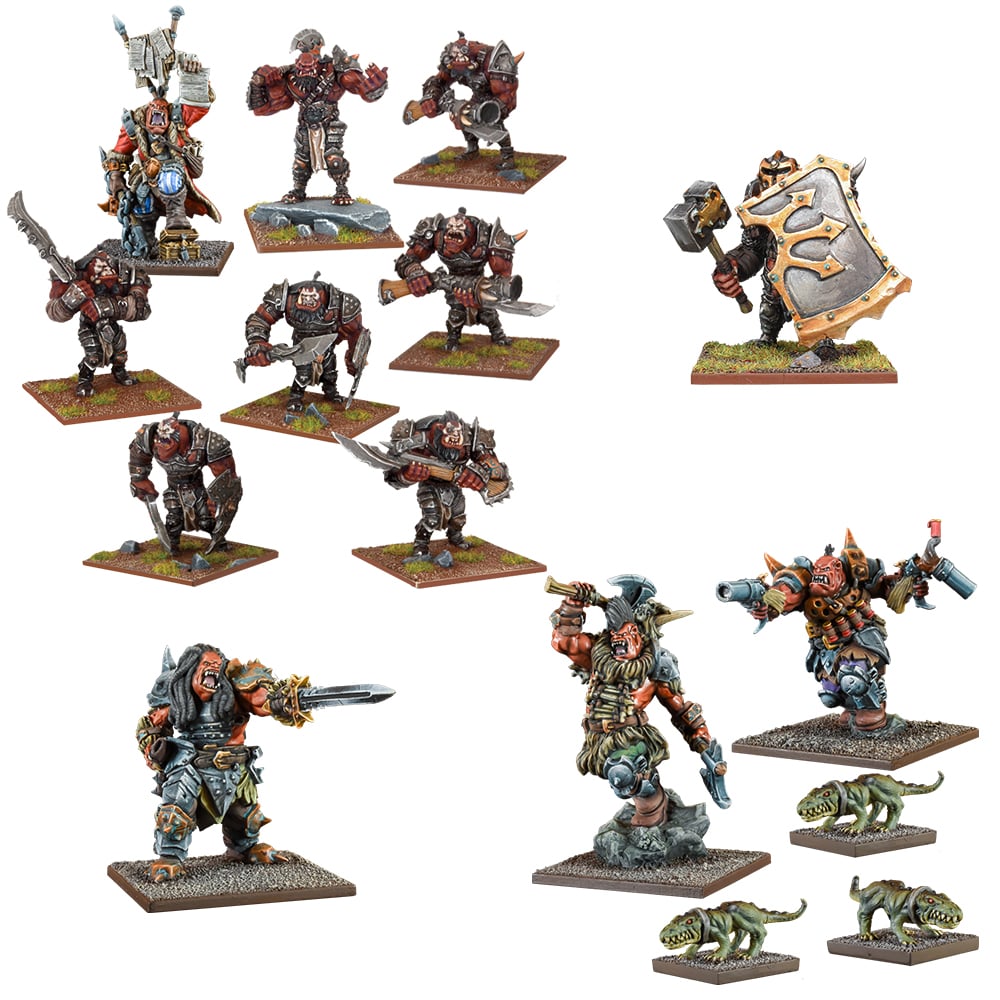 If you want to get all the new Vanguard releases with one simple click, then we've got a web exclusive bundle that includes all the ogre Vanguard products.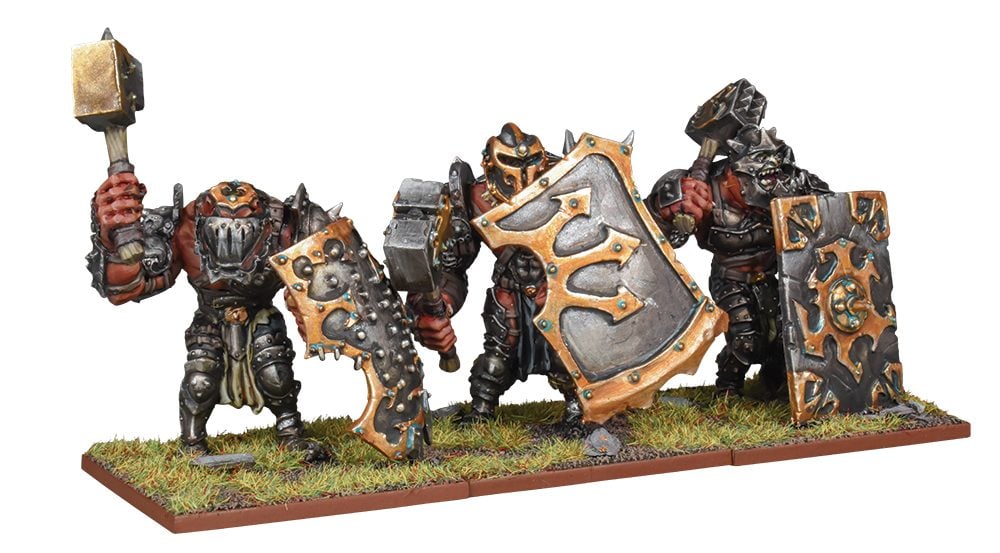 As well as the single Siegebreaker for Vanguard, there's also a regiment for Kings of War. If you've got plenty of ogre bodies already, there's an upgrade kit to build three Siegebreakers.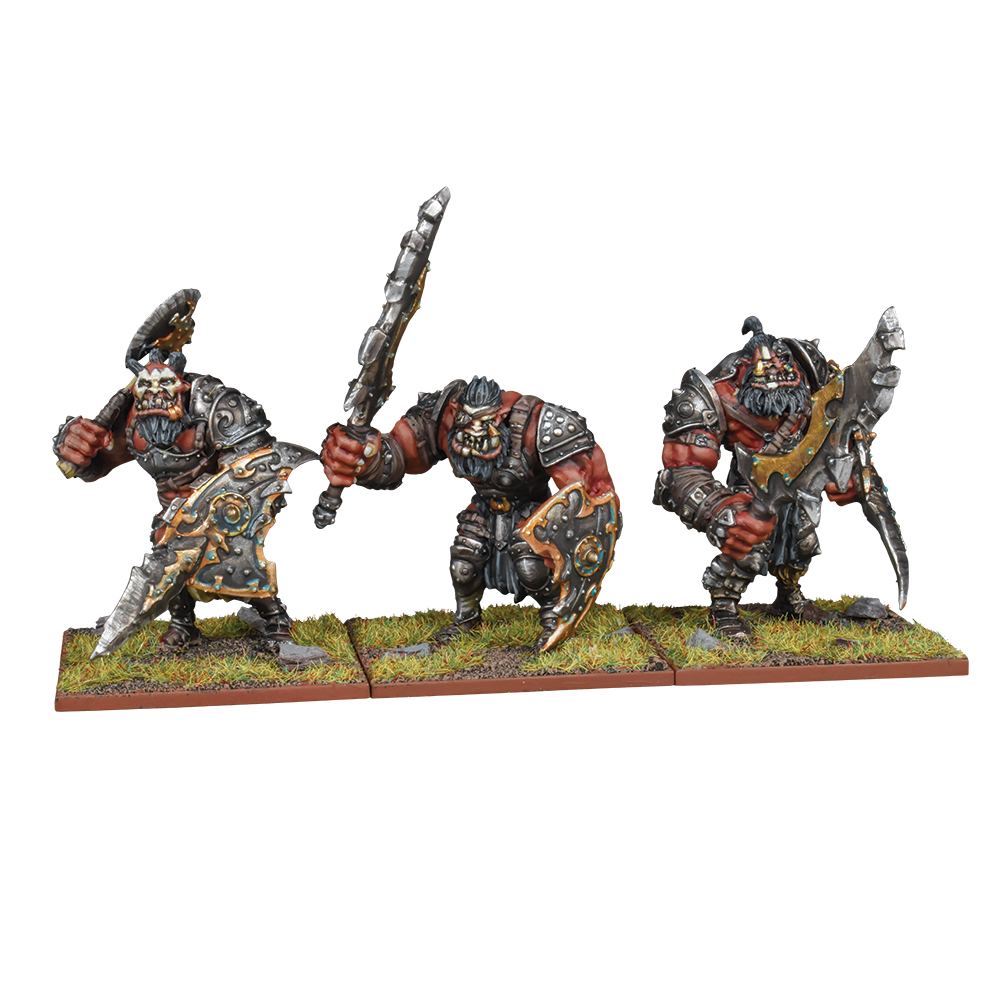 We're not ogre yet though. For Kings of War, you can now buy an alternate Warrior regiment. This comes with different resin arms and shields, so you can give you army a more unique look.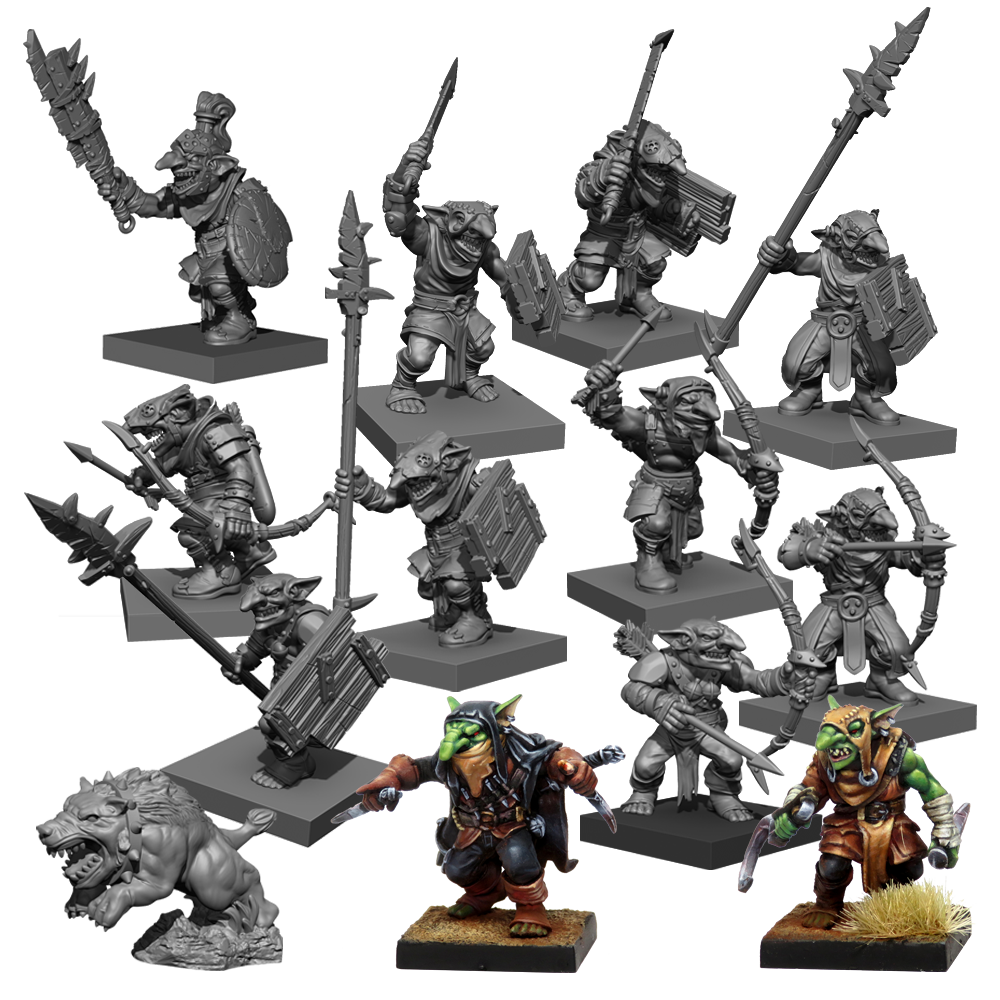 Elsewhere in Vanguard releases, the goblin warband set is getting an upgrade with the best, most amazing, super hard plastic goblins that have ever existed. We'll be taking a closer look at that sexy goblin sprue tomorrow. Be warned: it will contain Rob getting overly excited.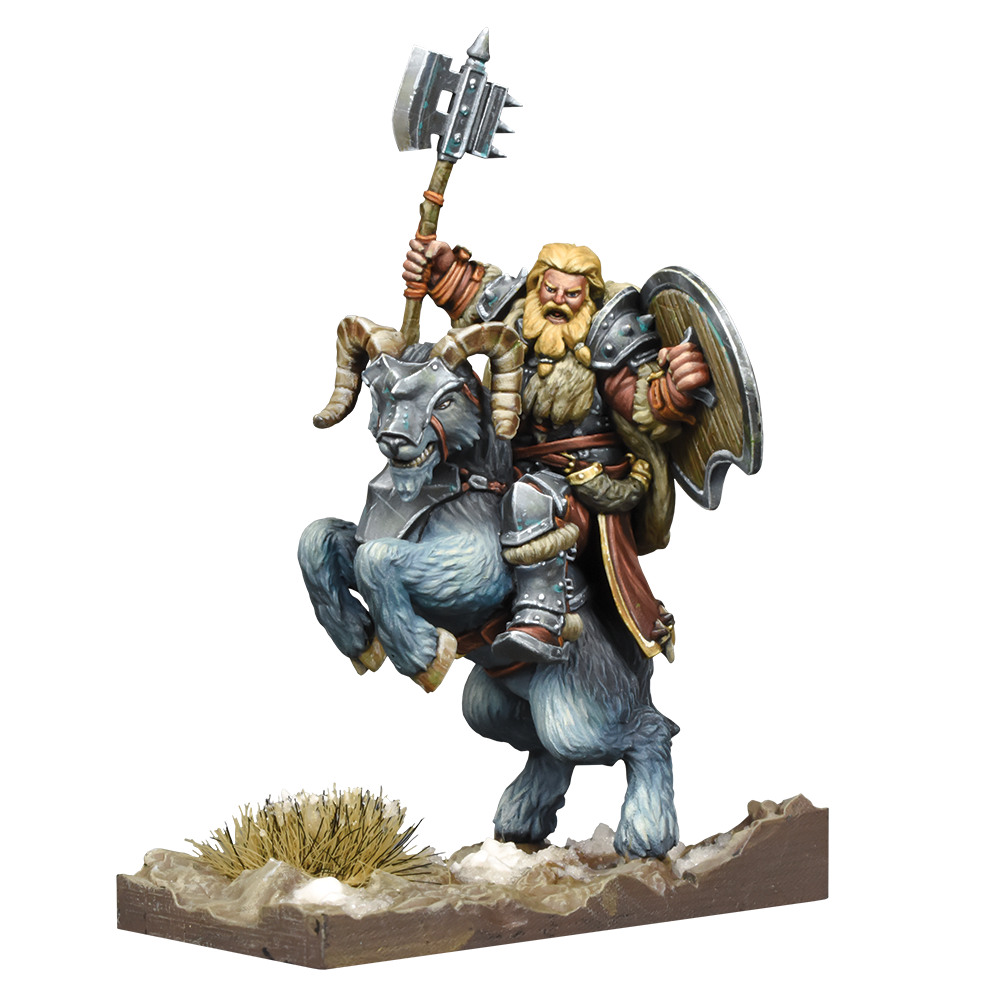 We're also pleased to announce we're making models from the Kings of War: Third Edition diorama available on their own. This is the Northern Alliance Clarion, which comes with a neat resin base too.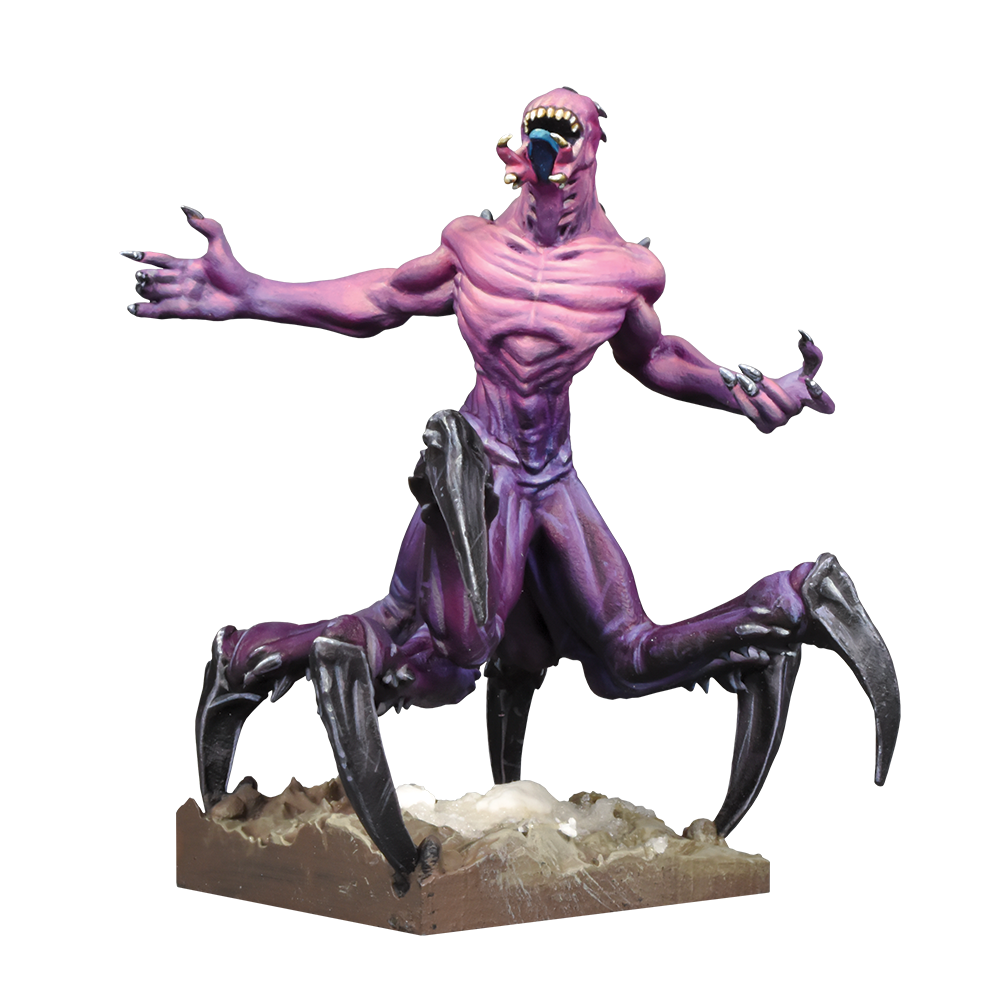 Alongside the Clarion is the terrifying Dream Hunter. A ghastly hero to add to your Kings of War army.
All these releases are available to pre-order now and will be shipping later this month!