Hope you've enjoyed our community-focused blogs this week. Each day we've been awarding people around the globe the prestigious title of 'Hobby Hero' to say thank you for going above and beyond during the pandemic to keep everyone hobbying.
We've had people from America, the UK, Germany, Argentina and today we're travelling to Norway to give our latest award to (drum roll please) Fred Oslow!
Staying in touch with other gamers during the pandemic has been a key part of keeping people motivated when they can't get out to play at their local club or store. For some people they're happy with a Discord channel or weekly video call, but Fred went one step further and created an entire forum dedicated to Kings of War.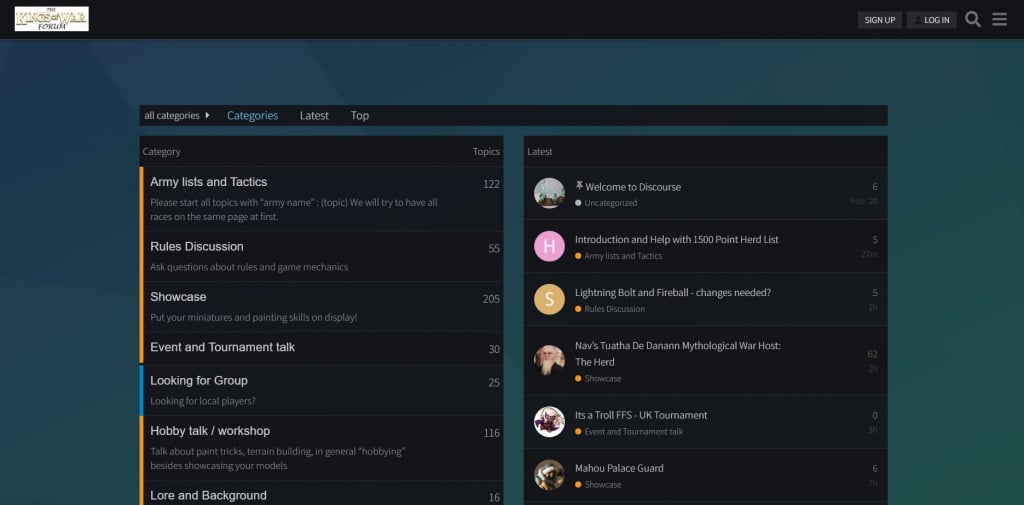 The unofficial Kings of War forum has become a safe place to talk tactics, show off hobby projects and even cope with the various lockdowns springing up around the globe. Having an alternative way to communicate via the forum is a great alternative to social media.
Here's what some of you had to say about Fred!
"I would like to nominate Fred Oslow as a hobby hero for creating and maintaining the Kings of War Forum. Fred even covered the initial hosting cost, while he urged volunteers to help out through Patreon."
"I would like to nominate the organizer of the unofficial Kings of War Forum, Fred Oslow. His work has enabled many discussions which have kept the hobby going despite the pandemic. This form of digital connection is especially useful for people without Facebook."
"With lack of access to gaming clubs, games with friends and tournaments during the pandemic the forum kept my community engagement and kept me motivated to keep painting my Northern Alliance army."
"He built and supported a haven for hobbyists around the world. Showcases, UB-battle reports and other stuff keep the game alive for everyone there. He even started a Pandemic Vent section with a sensitive foreword were people (including Fred) posted tips and ideas on what to do during lockdown."
Congratulations Fred for all the great work in helping to keep the Kings of War community together during the pandemic.