We're fast approaching the Mantic Open Day, so we thought it was a great time to give you some more details about the great offers that we'll be running all day in the Mantic Shop! The Mantic Open Day takes place here at Mantic HQ in Nottingham and is a great day out for any Mantic Fanatic.

Firstly, we'll have the full Walking Dead range of products available, including all the Wave One boosters and expansions. All of the below will be up for grabs:
Walking Dead Kickstarter Editions (these are now incredibly limited, so you'll have to be quick if you want one on the day)
All Out War Core Set
Prelude to Woodbury Expansion
Days Gone Bye Expansion
Scenery Booster
Dice Booster
Deluxe Gaming Mat
Walker Booster
Shane Booster
Lori Booster
Andrea Booster
Carol Booster
Morgan Booster
Rick on a Horse Booster
CRAZY BOX AND LUCKY DIP BAGS
The Crazy Box has become something of a Mantic tradition and we'll be making sure that visitors to the Open Day will get their Mantic Crazy Box before anyone else. For the bargain price of £25, you'll get a box packed full of Mantic products, selected from our entire range.
What's more, we'll also be launching the new Mantic Lucky Dip. These are basically mini Crazy Boxes that cost just £5 but will still be rammed with a neat selection of items. What will you get in yours?
SHOW EXCLUSIVES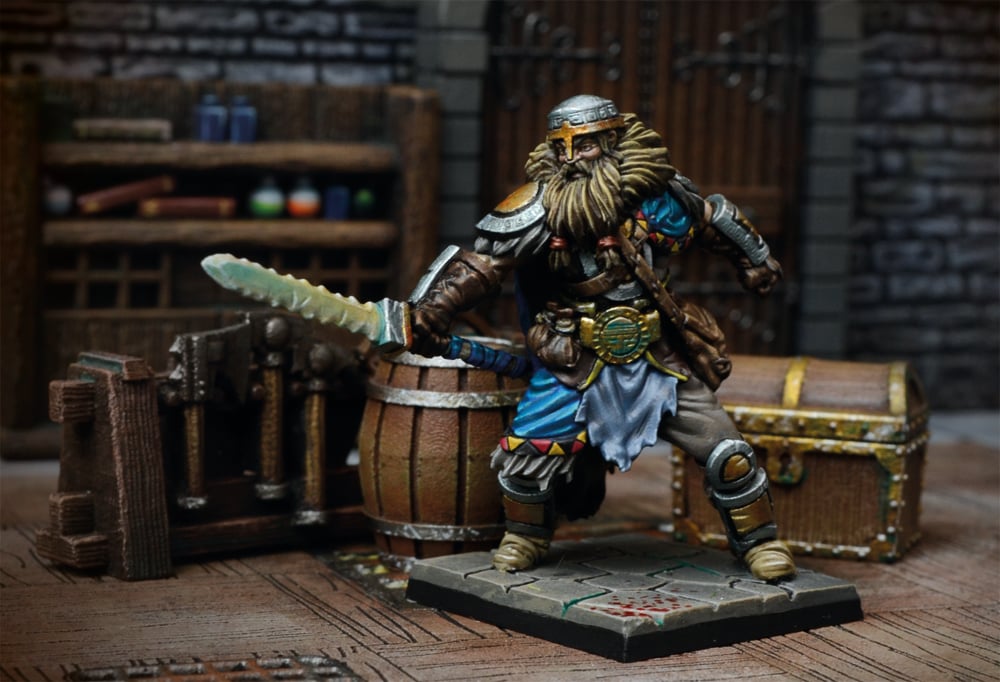 Alongside all these great offers, we'll also have some Open Day-only items. These include:
The show-only Necromancer
Dwarf King
Dungeon Saga Resin Characters – including Blaine, Keldan and the Varanguar Hero Giermund that was previously only available in Germany. You can see him above.
Limited edition Dungeon Saga Tyrant of Halpi Expansion, which includes the Kickstarter exclusive book box and Dungeon Journal
CLASH OF KINGS ARMY BUILDING SERVICE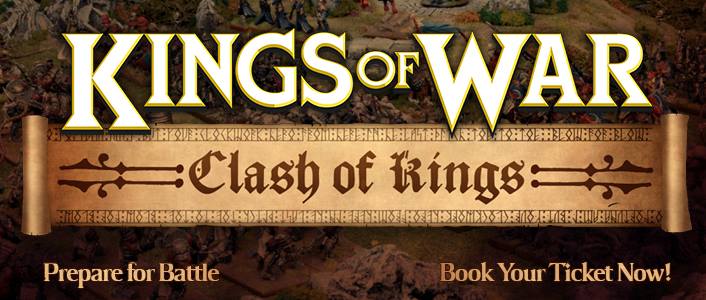 We've previously announced that 2017's Clash of Kings will be bigger and better than ever. We're moving the tournament to Firestorm Games in Cardiff, which means we'll have space for up to 120 players.
During the Open Day we'll have an army building service for those that want to start a new army. You can bring us your army list (featuring only Mantic models) and we'll put it together in the warehouse, ready for you to take home on the day. Even better, we'll make sure you get it all at a fantastic price!
BUY YOUR TICKETS NOW
Tickets are still available, although they're going fast. You can buy a single ticket or a group ticket for four people. Also, remember that you can pick up any orders from the website during the Open Day, just select the option on the website.