What's Next For The Vault?
25th May 2023
Dan Mapleston
Welcome fellow 3D Print enthusiast and subscriber of great tastes, it's Clive here from the Mantic Vault team!
Today's blog will be showing off some of the cool files we have for you next month – plus some exciting news for those who have been on the fence so far…
First up, thank you! It's been a rollercoaster of a month watching so many of you come and join in the fun, smashing all of our expectations for this cutting-edge new part of the Mantic community. The awesome start has allowed us to bring forward a number of things we were already considering at launch.
So, let's address the most important questions, new content and features!
Pre-Supported Files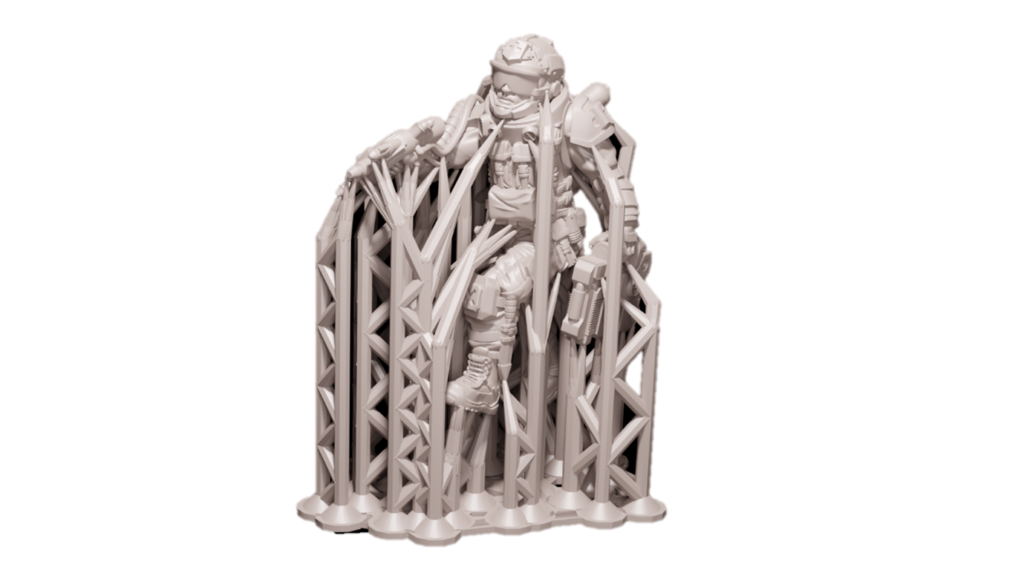 You asked, and we've been listening!
From June onwards we will be providing both normal STL and Pre-Supported files – so if you've been waiting to see this then jump in! You can now print without having to figure your supports yourselves. For those who know how or would rather do your own supports, don't worry – you still can. Month 1 files should be available for you to download shortly!
What About Mantic Retailers?
Good question! Our Vault packs are carefully selected to compliment popular and key retail products that you'll already find at your Friendly Local Gaming Store.
For example, across month one and the welcome pack you'll find lots of awesome Vault content that directly supports: (1) the Storm In The Shires 2-Player Set, (2) Halfling Infantry, (3) Riftforged Orc Infantry, (4) the Kings of War Giant, (5) the Armada Essentials Box.
The June pack will directly support: (1) the War In The Holds 2-Player Set, (2) Ratkin Warriors and (3) the Armada Essentials Box.
The Vault is an important new service for us, and we are determined to try and do things the right way!
Commercial Licenses
Now that the site is up and we know everything works, we're also allowing our retailers to get in on the printing action. These partners can now join the Mantic Vault using our Merchant Commercial license!
This is a two-factor process, as these licenses are only for Mantic Games retail partners with a bricks-and-mortar store. This is because we want Vault customers to be able to access the best of both our plastic and printed parts, or indeed upgrade packs and the units they go with. For these licenses, June packs will also include the May releases, so these retailers will be able to print everything released so far for their customers.
June Preview
Drumroll please….let's see what's in Month Two! You can expect another cracking load of content, built around (1) The next phase of Armada content, (2) War In the Holds part one – Ratkin Units, (3) Veer-myn Units. Here's the breakdown below:
ARMADA: Basilean Fleet Second Half (fliers & XL ships)
ARMADA: Orc Fleet Second Half (fliers & XL ships)
ARMADA: Scenery Pack Second Half (large islands)
ARMADA: Dwarf Fleet First Half (starter & booster fleets)
KINGS OF WAR: Ratkin Shock Troop Upgrade
KINGS OF WAR/DEADZONE/FIREFIGHT: Ratkin (and Veer-myn) Tangle & Death Engine
DEADZONE: Veer-myn Volt Chasers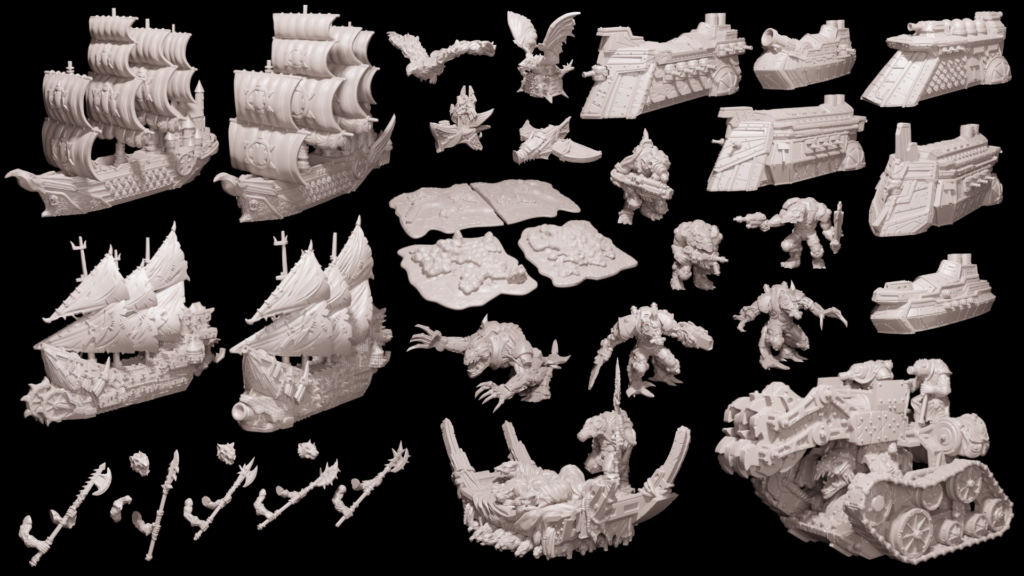 For those who loved what we made available in May, and got their feet wet with their first games of Armada, we have the XL ships for both the Orcs and Basileans, the fliers for both fleets and the arrival of the Dwarfs!
Check out a couple of the Orc XL's below:
Here's the second half of the Armada scenery pack too, so now you can print the large islands to replace those cardboard tokens.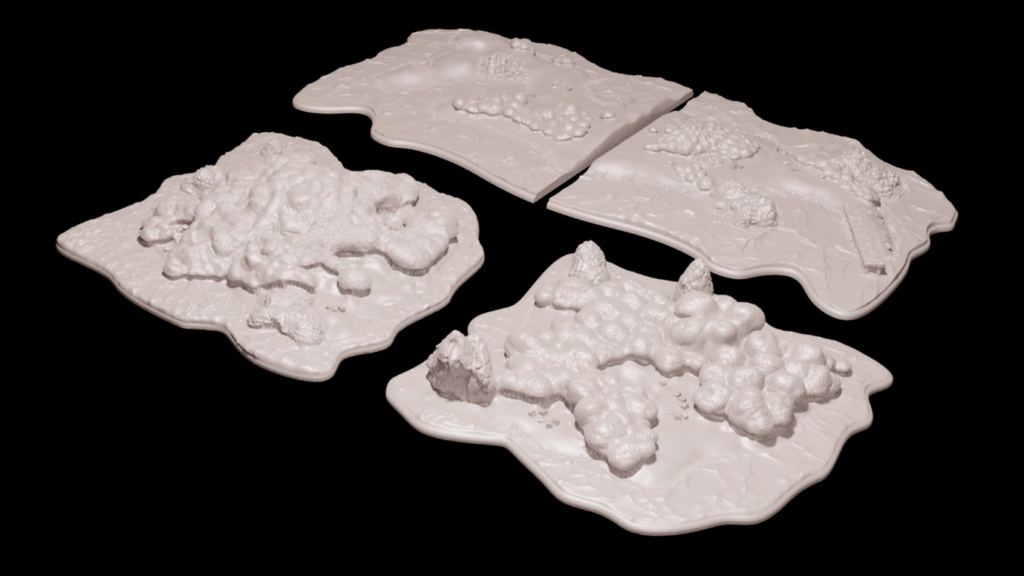 For Kings of War players, rejoice! You can now field hordes and hordes of Shock troops, print your own Tangle or run lots of Death Engines thanks to our Ratkin pack this month.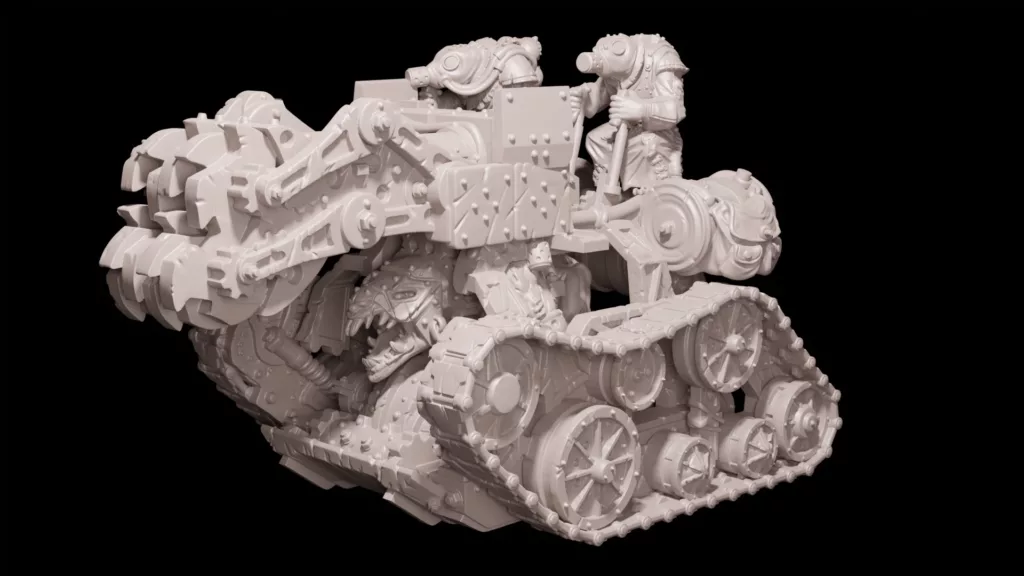 If you are more Sci-Fi minded, most of those work for Firefight too, and you can grab the now out of production (but very popular) Volt Chasers for Deadzone.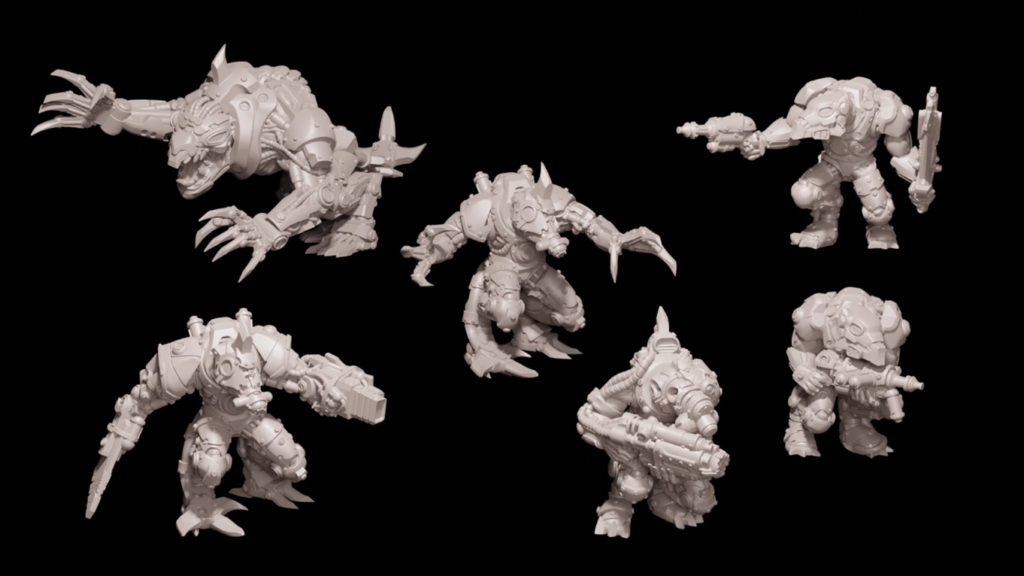 That's a lot to print through this month, but that's not all folks: our first subscriber reward is nearly here!
Once you have 3 packs (3 separate months of releases) you will automatically get the first FREE reward, our "Pets Pack".

The Pets Pack contains lots of sprue extras that you normally would get on our plastic sprues. However, it can take a while to collect enough if you dream of building a swarm of them. So now, in addition to anything released, you can print them at home! And yes, our snow foxes are indeed included…
Let's Wrap Up
We hope you're excited by all the hobby goodness on the way for June. If you haven't subscribed already, then it's high time to get stuck in while we are still running the Early Bird pricing deals!
Happy printing everybody,
Clive & Team Mantic