More Great News For French Mantic Fans
25th Jan 2023
Jonny Mann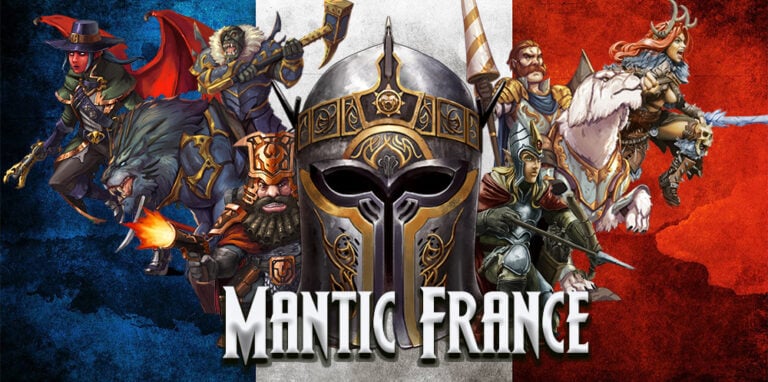 "Nous avons des nouvelles excitantes pour la communauté française que nous sommes impatients de partager avec vous tous.
Mantic s'engage à soutenir la France, nous voulons rendre l'accès à nos jeux aussi facile que possible, où que vous soyez en France.
Pour nous aider à atteindre cet objectif, nous sommes heureux d'annoncer un partenariat avec Legion Distribution.
Ce partenariat nous aidera à distribuer nos jeux dans plus de magasins à travers le pays, rendant plus facile que jamais l'achat des produits Mantic que vous recherchez.
Vous pouvez toujours acheter directement sur le site de Mantic, et nous continuerons à soutenir les détaillants français, ils peuvent toujours nous parler directement s'ils en ont besoin. Mais Legion va être notre principal canal de vente en France pour rendre nos gammes aussi largement disponibles que possible.
Dans l'immédiat, Legion rendra Kings of War en français disponible partout, et Ambush sera lancé en français au festival des jeux de Cannes. Viendra ensuite Deadzone en français au mois d'avril, pour notre plus grand plaisir !
Les produits français ne s'arrêtent pas là, revenez nous voir pour plus d'informations, car nous avons prévu la sortie d'un troisième jeu français plus tard en 2023 !
Si votre détaillant local ne stocke pas actuellement Mantic, demandez-lui de contacter Legion et nous pourrons aider à développer la communauté française dans votre région.
En plus de ce nouveau partenariat fantastique, Denis est à temps plein avec nous ici à Mantic, basé à Paris, il va soutenir la communauté en français, ainsi que nous aider à livrer plus de produits et de jeux français. N'hésitez pas à nous contacter sur toutes nos plateformes de médias sociaux, demandez Denis pour tout ce qui concerne le support en France.
Avec le travail communautaire de Denis, et le soutien de Legion, nous espérons que 2023 sera la meilleure année pour Mantic en France, et la pierre angulaire de nombreuses années fantastiques à venir !
Merci
L'équipe Mantic"
---
We have some exciting news for the French community that we can't wait to share with you all.
Mantic is committed to supporting France, we want to make it as easy as possible for you access our games, wherever you are in France.
To help us achieve this, we are excited to announce a partnership with Legion Distribution.
This partnership will help us get our games into more stores across the country, making it easier than ever to pick up the Mantic products you are looking for.
You can still buy direct from Mantic's website, and we will continue to support French retailers, they can always speak to us directly if they need to. But Legion is going to be our primary sales channel in France to make our ranges as widely available as possible.
Straight away Legion will be making Kings of War in French available everywhere, with Ambush launching at Cannes to continue the support. We also have Deadzone in French for an April release which we are very excited for!
The French products don't stop there, keep checking back with us for more information, as we have a 3rd French Game release planned for later in 2023 too!
If your local retailer is not currently stocking Mantic, please ask them to contact Legion and we can help grow the French community in your area.
In addition to this fantastic new partnership, Denis is full time with us here at Mantic, based in Paris, he is going to be supporting the community in French, as well as helping us to deliver more French product and games. Please reach out to us on any of our social media platforms, ask for Denis for all things France support related.
With Denis' community work, and Legion's support, we hope 2023 is the best year for Mantic in France, and the building block for many fantastic years to come!
Thanks
Mantic Team  
Related Products
Ce fantastique set de démarrage introduit les valeureux et obstinés halfelins défendant leurs paisibles Comtés contre les brutaux Orcs de la Faille en maraude. Avec 87 figurines Mantic, un guide de peinture et le livre de règles en Francais edition 2022, c'est un excellent moyen pour les joueurs de commencer leur voyage Kings of War dans le monde fantastique de Pannithor.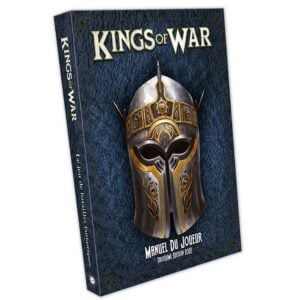 Bienvenue dans Kings of War! Préparez-vous à rallier vos forces pour disputer des batailles épiques dans le plus grand et le meilleur des jeux de bataille de masse fantastiques. Kings of War est un jeu de bataille avec figurines pour deux joueurs ou plus. Choisissez votre faction, et commandez votre armée représentée par les figurines de Mantic ! Vous pouvez par exemple représenter les incroyables armées des stoïques et pieux Basiléens, ou intriguer pour provoquer la chute de votre adversaire en manœuvrant les forces maléfiques des Abysses. Proposant une grande variété de figurines et de factions vous permettant de créer vos propres récits épiques, Kings of War est vraiment un jeu étonnant et spectaculaire, ne ressemblant à aucun autre.