More teams added to the Dreadball 2 playtest documents!
16th Dec 2016
Rob Burman
FOR IMMEDIATE RELEASE
In a continuing effort to improve the quality of the DreadBall experience for all fans and players, DGBY is proud to announce round four of the DreadBall Provisional Code Amendments. The following proposed changes to DreadBall bylaw are now open to closed-comment by all qualifying Head Coaches allowing you to help shape the future of the Galaxy's best sport!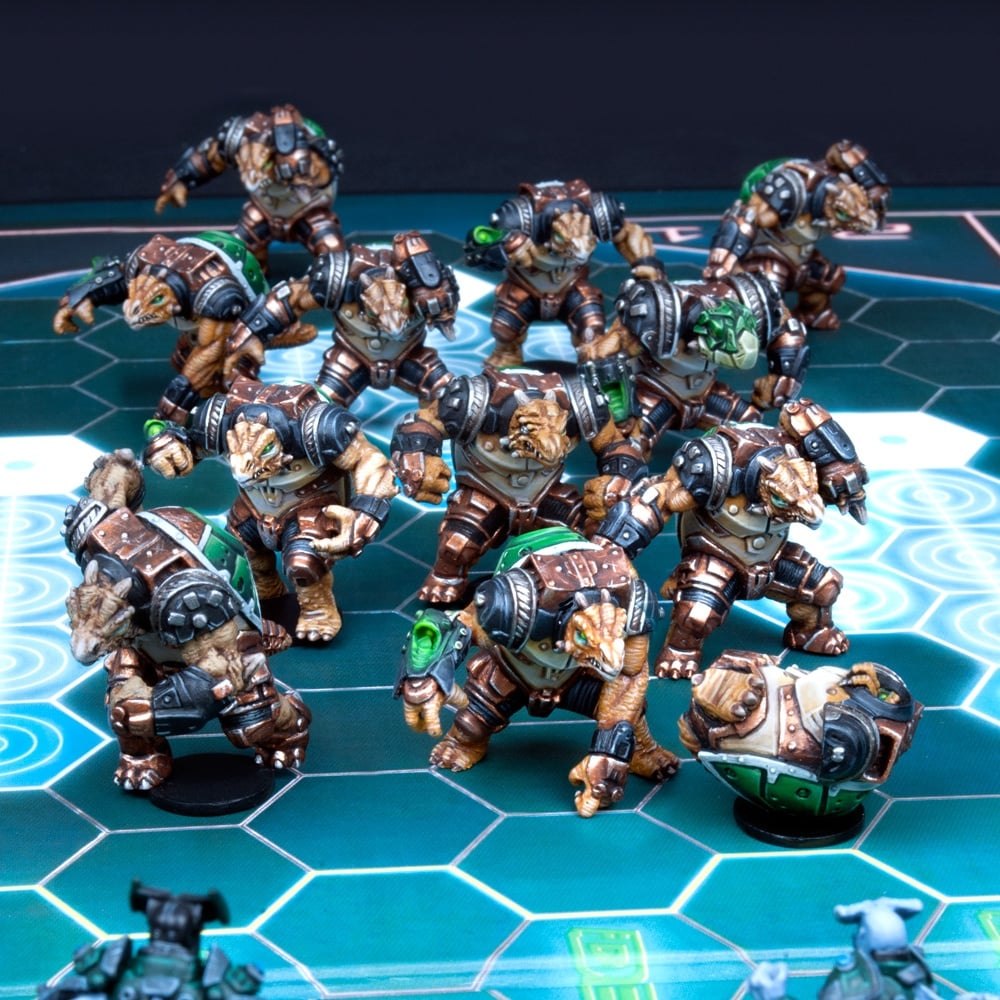 Welcome, sports fans!
The DreadBall Rules Committee is proud to present the fourth Playtest Packet for DreadBall 2.0. We're listening to any and all feedback we get from playtesters from all over the world. Up for preview this week is some of the work we have done on the League system, as well as another six teams for you to try out on the pitch! As always, try to keep playtesting to currently released teams, even if you have to proxy models.
If you're interested in helping us in our playtesting, be sure to download and print some surveys. Fill them out during/after your games and then go to our online survey and tell us about your games.
Changes
As always, a number of new abilities as well as a number of teams have been added to the respective sections, and we recommend you reprint these sections in their entirety so that you don't miss anything.
The Teams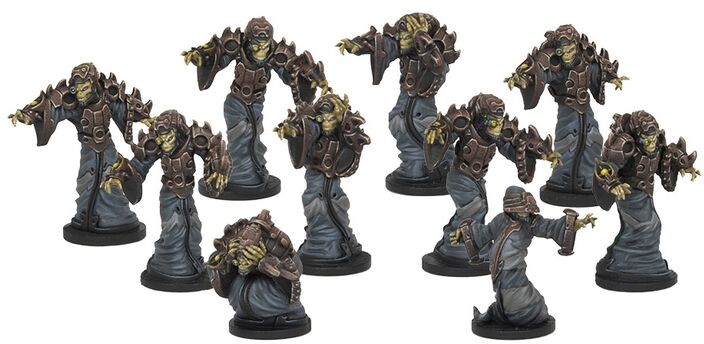 With the release of 6 additional team there are now a total of 23 teams available for playtesting. We're loving all of the responses we're getting so keep up the good work! This week's new teams include:
Crystallans: Sulentic Shards
Hobgoblins: Rallion Roses
Tsudochan: Fran-Taar Philosophers
Ada-Lorana: Glambek Ghosts
Teratons: Ukomo Avalanchers
Matsudan: Matsudo Tectonics
Note: Some of the model abilities and play stats have undergone changes, see the playtest packet for more information.
What we need to know:
How do the teams 'feel'?
How do you like the new teams and their abilities?
Do the costs of the teams properly reflect their abilities and stats?
In the last Playtest Packet Void Siren player costs were input incorrectly. These have been corrected in this packet. Similarly, due to feedback regarding the Judwan costing structure and the implications of the new rules for Long Arms we have decided to revalue Judwan Strikers at 15mc, which means they no longer start with a Coaching Dice as they did in the last playtest packet.
In order to address an issue where the home team was favoured when games went into overtime, we have changed the rules regarding how victories are determined in such games. We have also provided example rules for running a DreadBall League.
Leagues are an interesting feature of DreadBall, and most clubs find themselves designing and adopting their own ways of running and playing Leagues. We fully endorse this! The rules we provide are simply a jumping off point, to help people get started.
How can I participate?
Play some games, and tell us about them!
We're collecting feedback via this dedicated survey, as well as on the Mantic Forums.