Did you know that 2019 marks 10 years since Mantic released its first ever plastic miniatures? Way back in the distant dark ages of 2009 when cars didn't fly and we didn't live on the moon, Ronnie launched the hard plastic elves. These initial miniatures went on to form the basis of our biggest and most popular game – Kings of War.
Since then Kings of War has gone on to dominate the world and we've launched a whole bunch of miniatures, games and terrain. Through the remainder of 2019 and into 2020 we'll be celebrating 10 years of Mantic, with lots of exciting releases and events – in fact, did you notice the Kings of War Third Edition diorama contains a little nod to our 10th anniversary?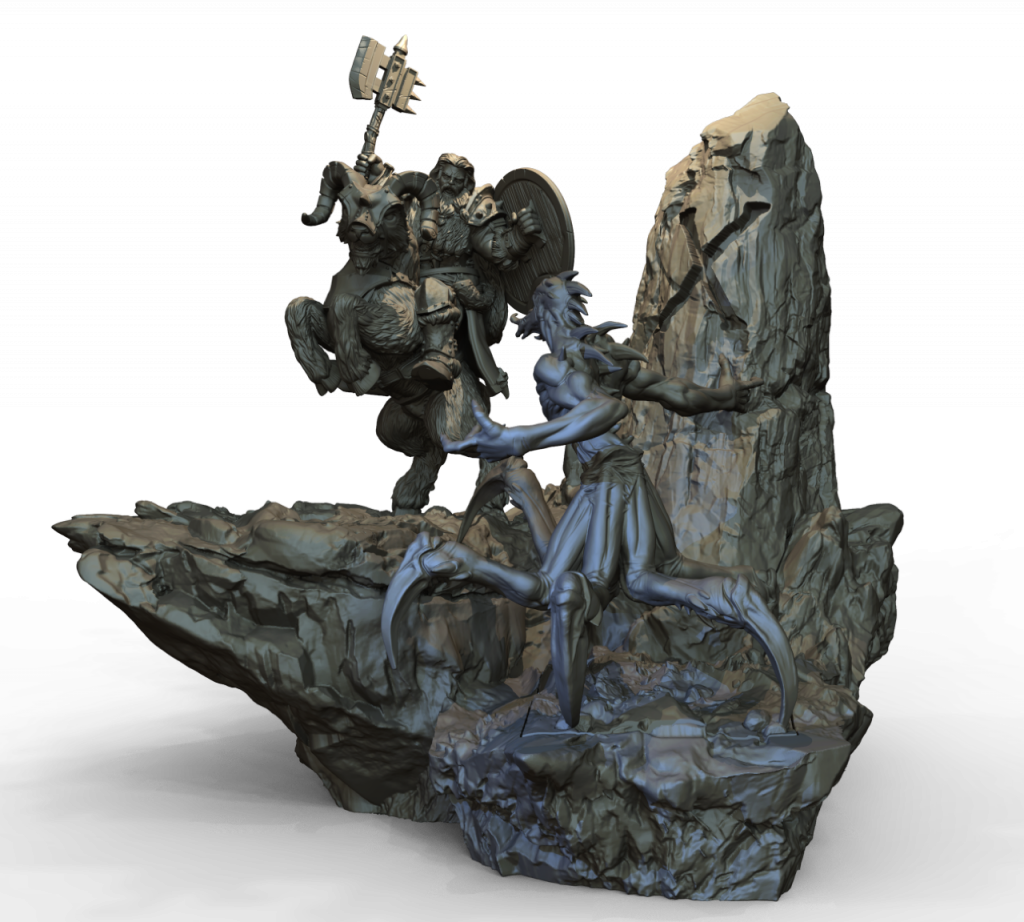 As part of the 10th anniversary celebrations, we also wanted to update our website. We've had the current site for almost 10 years, so it felt like it was time for a refresh. We also wanted to make sure that everything was in one place, so it becomes a one-stop resource for all your Mantic needs. This means the likes of the Mantic Blog, Mantic Digitial, events, how to play videos and lots more will all sit in one place. We're really excited about the new site because it will offer our customers a much easier place to get all the latest Mantic info.
Today is the 'soft launch' of the website, ahead of the launch of Kings of War Third Edition in late October. As with any launch like this, we're expecting some teething problems so if you spot something that doesn't look right, please email [email protected]. Plus, make sure you read below for specific updates about various sections from the old site and some new stuff!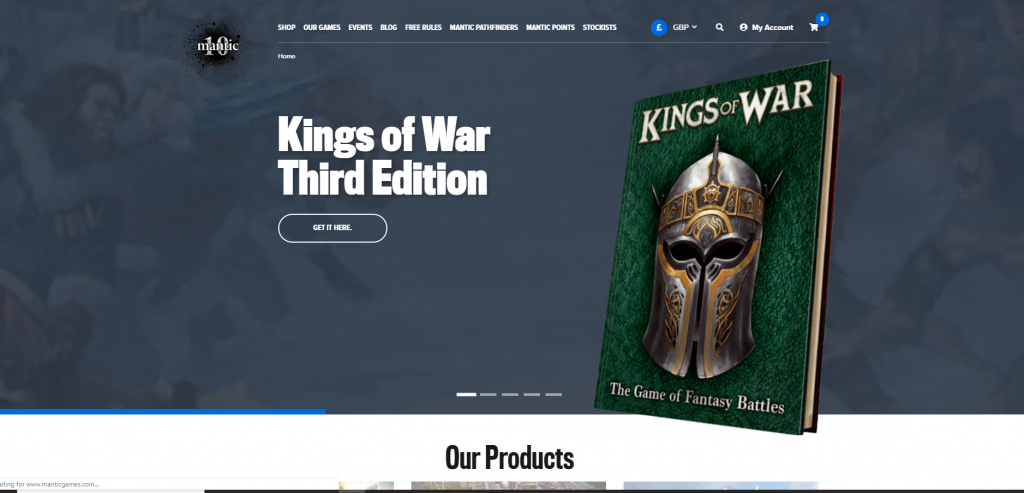 CREATING AN ACCOUNT
You will need to create a new account on the new Mantic website. This means that you will lose your order history from the previous site, unfortunately. However, don't worry because we still have the information we need for pre-orders, see below! Also, see below for details on Mantic Digital.
PRE-ORDERS FROM OLD WEBSITE
We are still able to access the old website to check pre-orders, such as Kings of War Third Edition. Any pre-orders are already in our shipping database ready to ship and will NOT be affected by the new site switch over. If you need to contact us about a pre-order, please email [email protected] with your order reference from the old website, which can be found in your confirmation email. This will look something like: MAN-001-1234
MANTIC DIGITAL
We're very pleased to announce that Mantic Digital will now sit within the main Mantic website! This will make it much easier to keep track of your digital products and also add them to normal orders on the site.
If you have an existing Mantic Digital account, we have transferred your purchases to the new site. For Mantic Digital users, log into the new site with your existing Mantic Digital log-in details and request a new password. Once you receive the password reminder, your previous downloads will appear in your account.
If something doesn't appear, please email [email protected] with the details
MANTIC BLOG
The Mantic Blog now also sits within the main Mantic website, so you'll always be kept up to date on the latest goings on from the Mantic bunker. In fact, you're reading a blog right now!
EVENTS
Hopefully on the front page, you'll notice there's a new event section, front and centre. We really want to make sure that our own events and community events are available in an easy to find place, so we've created an events calendar so you can see everything that's coming up.
If you would like your event listed in our events calendar, please email [email protected] with all the details.
We hope you like the new website and please bear with us while we iron out any kinks over the next few weeks. Some links might be a bit broken or send you to weird places – a bit like the portal in Vanguard – but please just let us know and we'll get them sorted. Here's to another 10 years!