New Release Friday – Kings Of War – Riftforged Orcs
4th Mar 2022
Jonny Mann
Its Friday!! and better still we have new releases up for Pre-Order today!
With the "A Storm In The Shires" 2 player set out soon and a plethora of fantastic Riftforged Orc units already out, you probably have enough right?
Oh…you want more?!
Well go on, seems its you!
---
Riftforged Orc Stormbringer on Manticore
This incredible figure has breached the confines of the A Storm In The Shires 2 Player Set and is now available to order separately!
Riftforged legions are organised into cohorts, each led by a Stormbringer – an orc of exceptional power and cunning, whose exposure to rift-energy has increased their physical strength, while often leaving them hideously scarred. Stormbringers are the foci of the legions – while but one of them draws breath, the power of the storm still rages, energising the horde.
---
Riftforged Orc Riftforger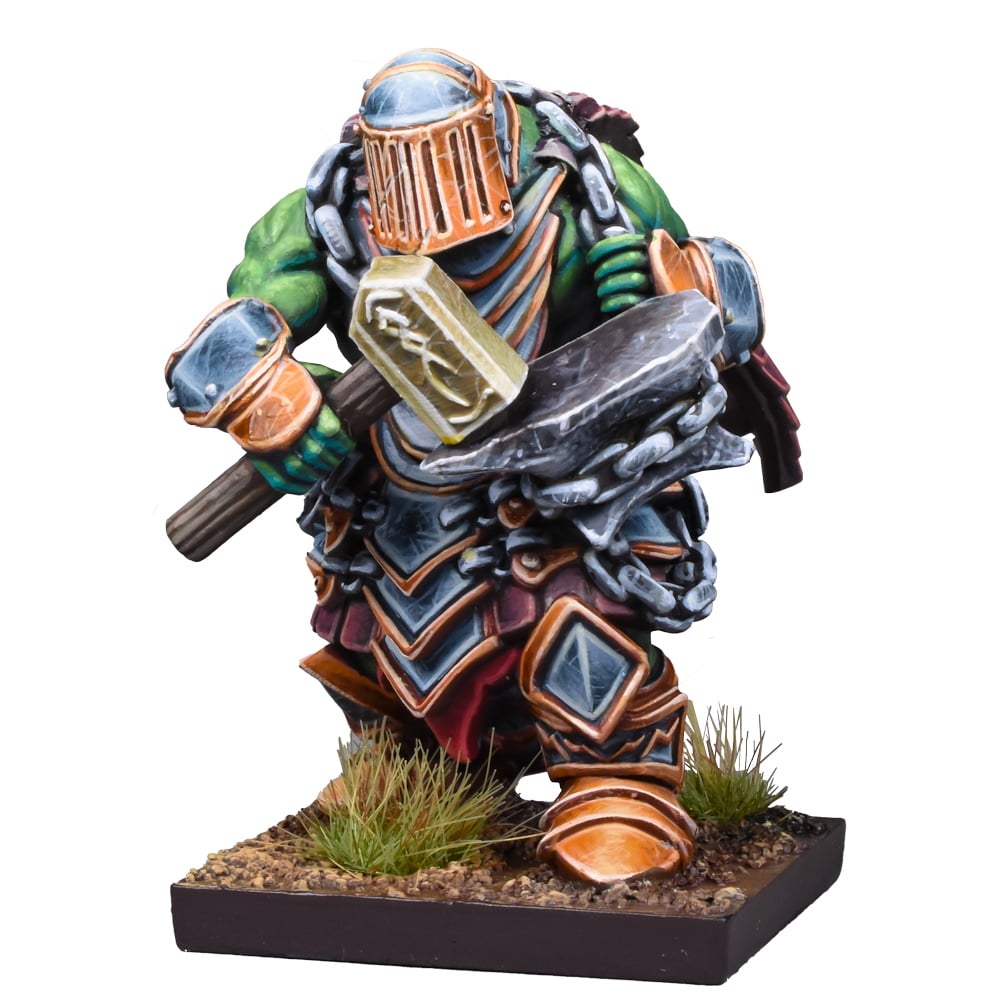 You've really got to hope he has ear plugs!
Riftforgers are silent, sombre. Often the only sound that marks their passing is the repeated monotone clang of metal striking metal as they forge the unseen power that surrounds the legions. Each strike of the hammer empowers the Riftforged with crackling energies, strengthening their forms and striking down their foes.
---
Riftforged Helstrikers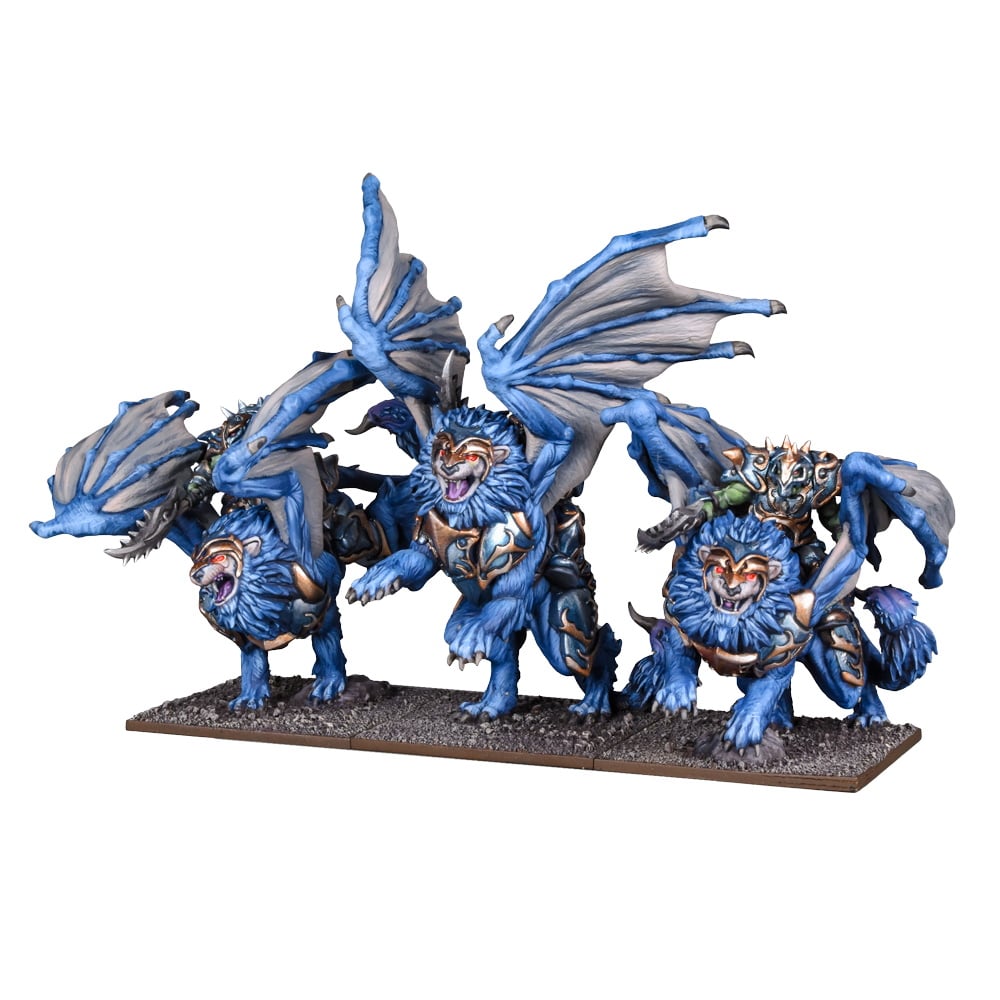 You want to run a whole army of lethal winged kitties?
Who wouldn't right!
The elite warriors of the legion, who have proven themselves many times in battle, are often formed into hard-hitting Helstriker units. Initiation into these savage airborne cavalry units is an ordeal in itself, for the chosen legionary must first select their mount from the legion's winged manticores. In battle, Helstrikers are tasked with swooping over the enemy ranks, causing as much disruption as possible by tearing apart enemy wizards, artillery teams and commanders, before launching devastating charges into the rear of larger formations, putting even the most powerful foes to flight.
---
Ambarox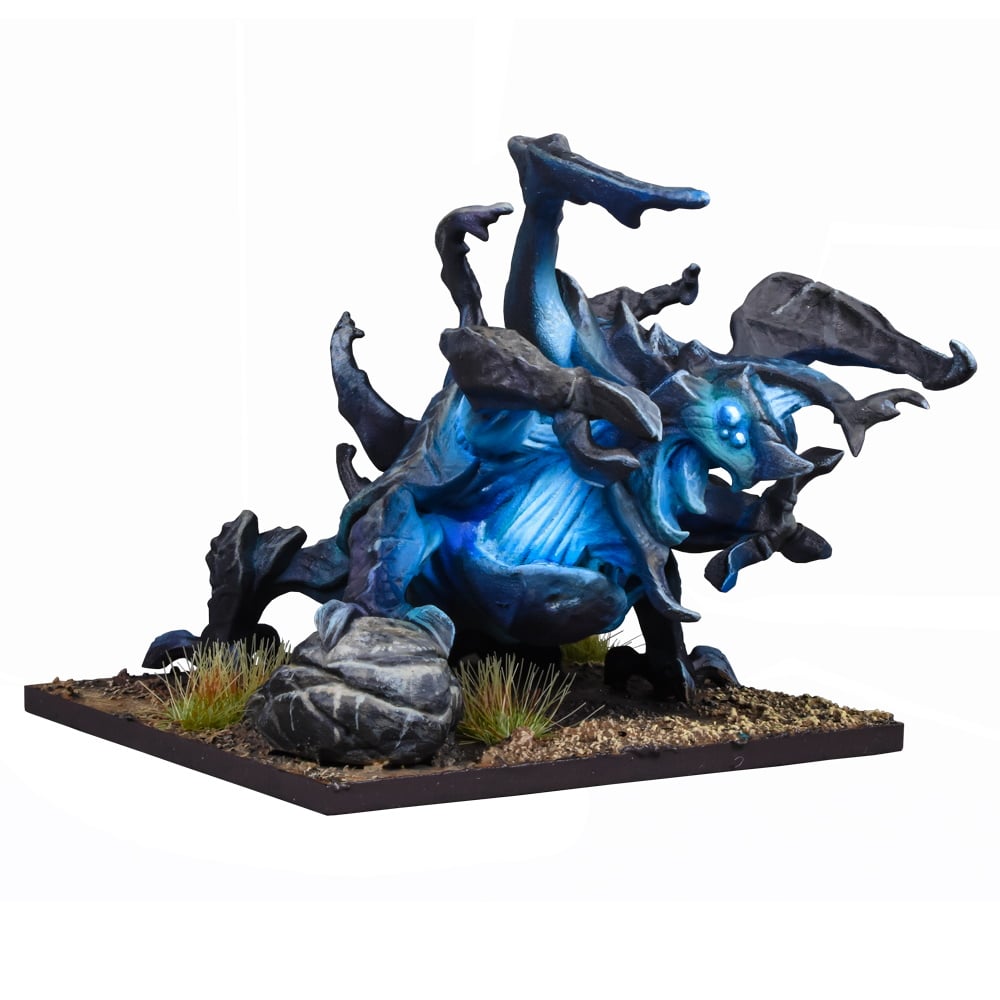 This "lightning Bug" is no cute little Firefly!
The Ambarox are a true oddity. No one is certain whether they were created by Garkan at all. Rather, drawn to the lightning upon which they seem to feed, these large, insectoid creatures burrowed out of their subterranean lairs when the Riftforged Orcs emerged from the Abyss. Their bony protrusions are able to channels lightning into their own bodies, causing them to glow and crackle with barely controllable energy, and then discharge it at the foe in powerful blasts.
---
Stormforged Shrine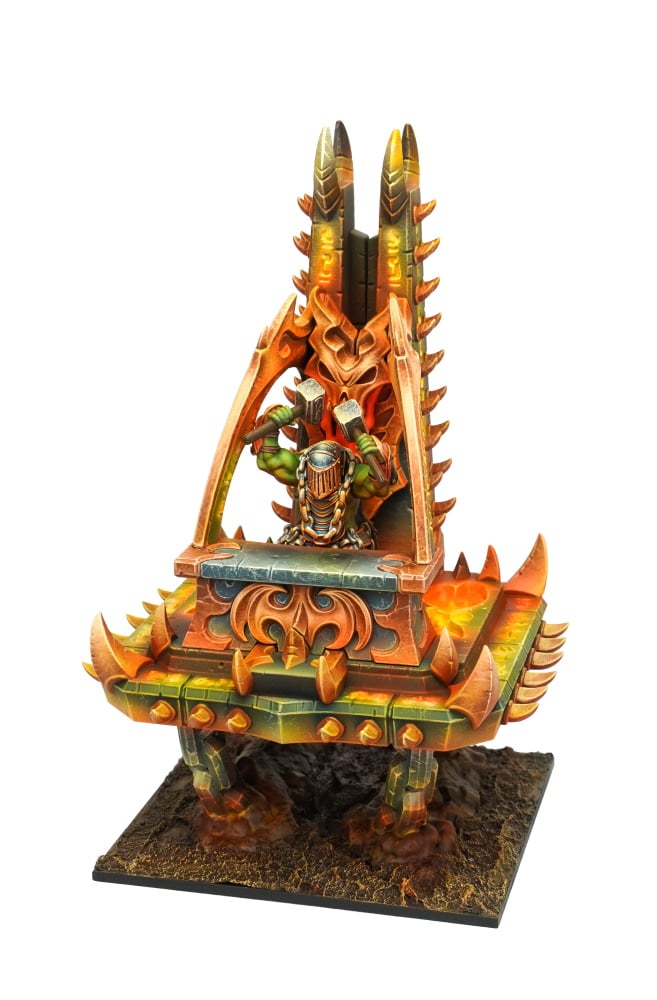 Get your glow sticks at the ready!
"Pannithor make some noise!!!"
The huge, floating Stormforged Shrine is an elemental forge, from where a Riftforger strikes ritual runes, harnessing the power of the storm to destroy the enemy or bolster the Legion's strength.
---
Be sure to check out all the other fantastic Riftforged Products here.
PLEASE NOTE THESE ARE ALL PRE-ORDERS AND WILL START SHIPPING FROM MARCH 28TH