With TerrainCrate 2 we want to fund an even wider range of affordable, plastic and ready built scenery/terrain for a selection of tabletop games. With TerrainCrate 1 we ticked a huge amount of fantasy boxes and with this campaign we're aiming to fill the gaps for other genres. So far, we've got gothic fantasy for RPGs, post-apocalyptic, modern skirmish, spooky woods, quaint villages, market squares… in fact, whatever your imagination allows!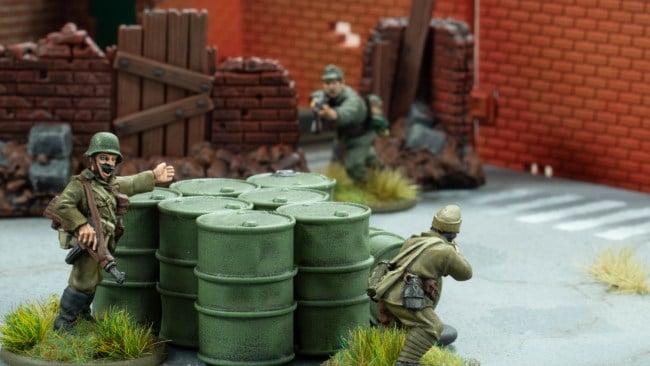 However, there was another genre that we felt needed that TerrainCrate love: historical wargaming. With this in mind, we teamed up with our friends over at Warlord Games to create a selection of pieces that are perfectly compatible with their 28mm tabletop World War II game, Bolt Action. We wanted to ensure wargamers had big, chunky scenery pieces they could quickly throw onto their battlefield, so they can get onto the serious business of rolling dice.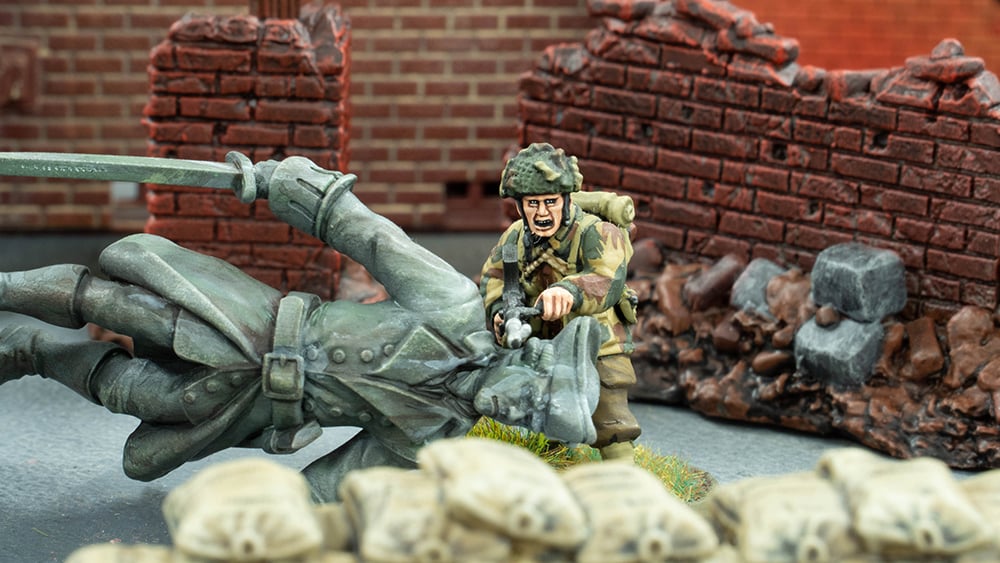 Today, we're delighted to introduce the much-rumoured fourth Crate: Morneville Ruins. Inspired by the pieces available in Bellevue Square, Morneville includes ruined versions of elements like the impressive statue and barricades using the café chairs/tables. It also has brand new items like the military checkpoint and church interior. All of these are big pieces that provide perfect cover or obstacles for 28mm-32mm scale figures. Take a look at the pieces below…

 Of course, these items aren't only designed for historical wargaming and they fit perfectly with our own The Walking Dead: All Out War miniatures game and many other post-apocalyptic themed games. There's nothing to stop you using many of pieces as barricades in your RPGs either!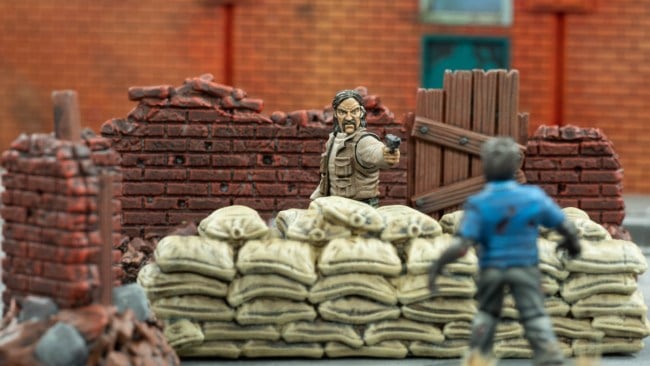 As well as unlocking the Morneville Ruins Crate, you can also pick and choose any of the new individual sets as part of the Pick 'n' Mix pledge. Therefore, if you want to combine Wrecks and Ruins with Gloomy Wood, Two Trees Mall and Crystal Peaks Campsite, you absolutely can! We'll be updating the main page shortly with all the new graphics.
NEW ALL-IN PLEDGE
The introduction of the 4th Crate also brings with it a brand-new pledge level: FOUR CRATES OF YOUR CHOICE. This is the all-in pledge for you hardcore, dedicated Terrainspotters. For £200 you can select four Crates, which is just £50 per Crate! And it can be any combination of Crates you want, you're not restricted to only ordering one each of the four Crates available.
If you want to switch your pledge to the new FOUR CRATES OF YOUR CHOICE pledge, simply click on 'manage my pledge' and then switch to the new pledge level.
Exciting times ahead Terrainspotters!
The TerrainCrate 2: Crate Expectations Kickstarter ends at 8pm (GMT) on March 7th, so make sure you check it out here.