Open Day Recap – King of War
26th Nov 2020
Rob Burman
With COVID still causing issues here in the UK, it meant we couldn't hold our traditional day of gaming and chat at HQ over the weekend. However, we weren't going to let a pandemic stop all the fun! So, we hosted our second Virtual Open Day. This gave us a chance to invite Mantic fans from around the globe to spend the day chatting and give them some sneak peeks about what's coming up in 2021.
You can watch the whole thing above. However, just in case you can't get away with watching six hours of live streaming, we'll be running through the highlights on the blog all this week… and we might even sneak in some extras too!
KINGS OF WAR
It's been a massive year for Kings of War. We kicked things off with the Abyssal Dwarfs, before launching two more hard plastic kits: goblins (yay!) and Ratkin. The latter is where we'll be picking up things in 2021, by releasing pretty much every single Ratkin unit in the game. Exciting stuff.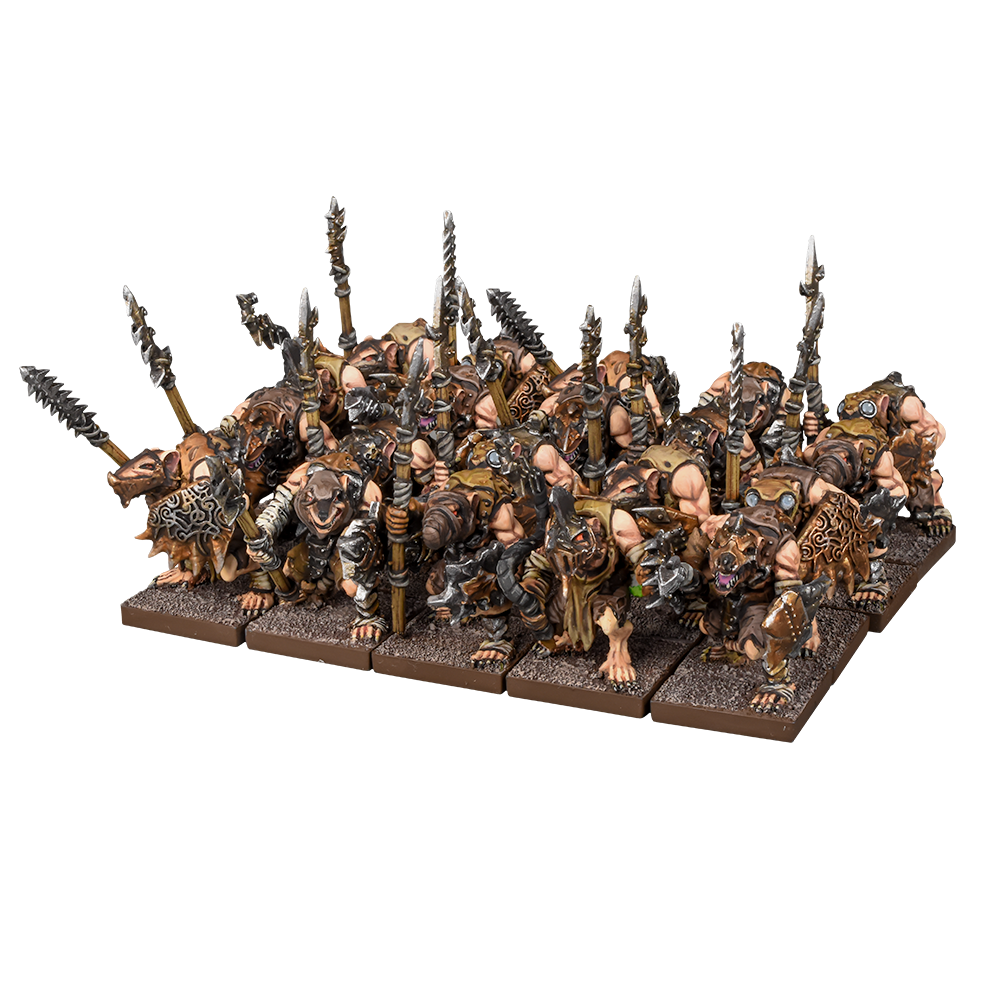 Just in case you haven't seen the Ratkin hard plastic, this is the core troop, which can be used to build slaves, warriors and spear warriors. You can see self-confessed Ratkin-aholic Steve Hildrew reviewing them below.
Currently they're only available in the War in the Holds two-player set (which thankfully will be back in stock soon). However, we'll have plenty more coming for the army launch in early 2021.
The hard plastic can also be upgraded with resin parts to make shock troops – the slightly tougher Ratkin troop. So, now you've got your core units ready, it's time to start adding some monsters and war machines. You can see the war chief and warlock in our previous Vanguard preview.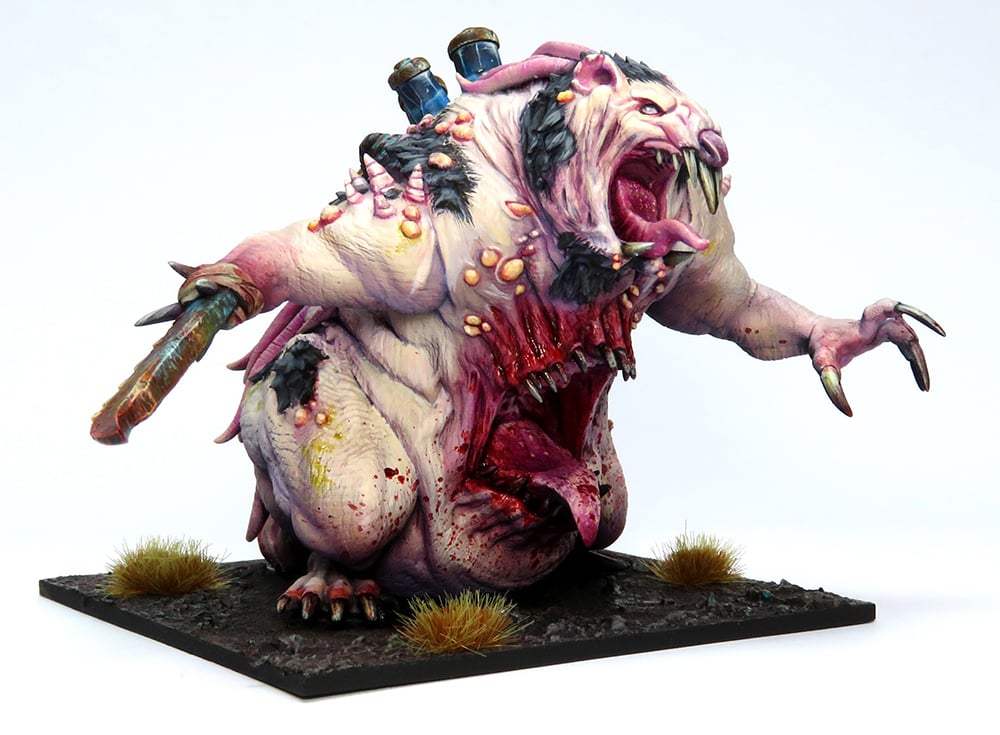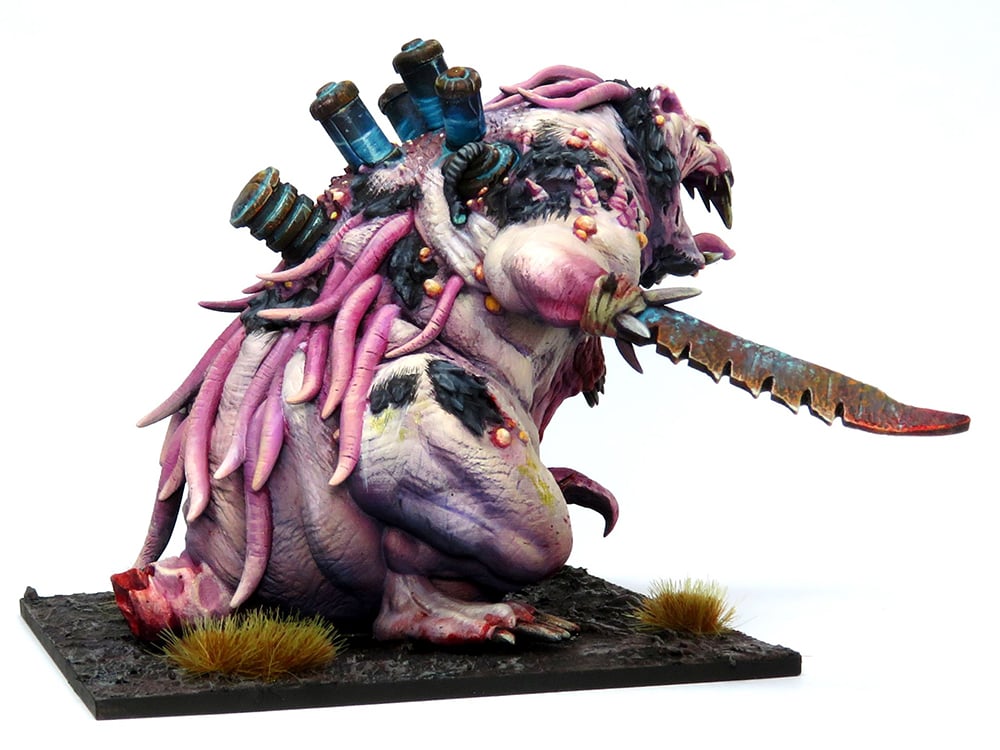 One of the most amazing (and disgusting) units in the Ratkin range is the Mutant Rat Fiend. This terrifying beast comes on a 75mm base and is basically a load of rats all fused together into one disgusting mess. We're currently debating if this should go into Deadzone too!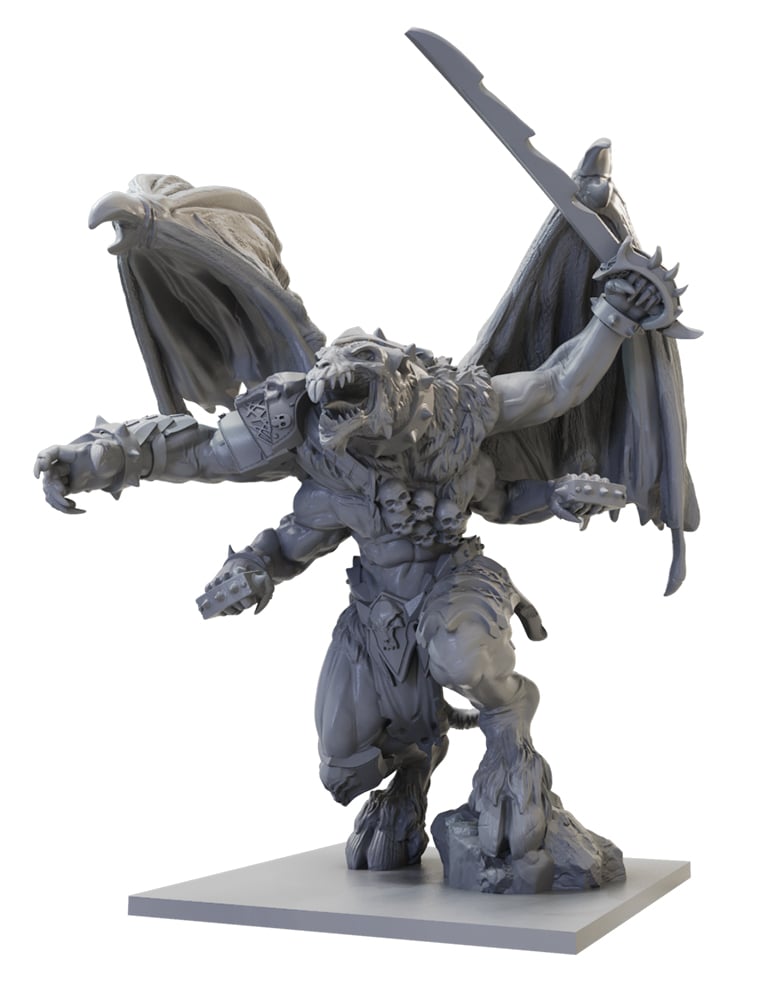 The Rat Fiend isn't the only monster in town! Check out Scudku-z'luk, Demonspawn of Diew (try saying that after a few beers). This is another impressive Titan that comes on a 75mm base and is a mix between an Abyssal Arch Fiend and a Ratkin. Tasty!
The Ratkin are due out in early 2021, so expect plenty more (potentially gruesome) previews after Christmas!