Painting miniatures in this heat? We salute you! – Midweek Round-Up – 20th July
20th Jul 2022
Jonny Mann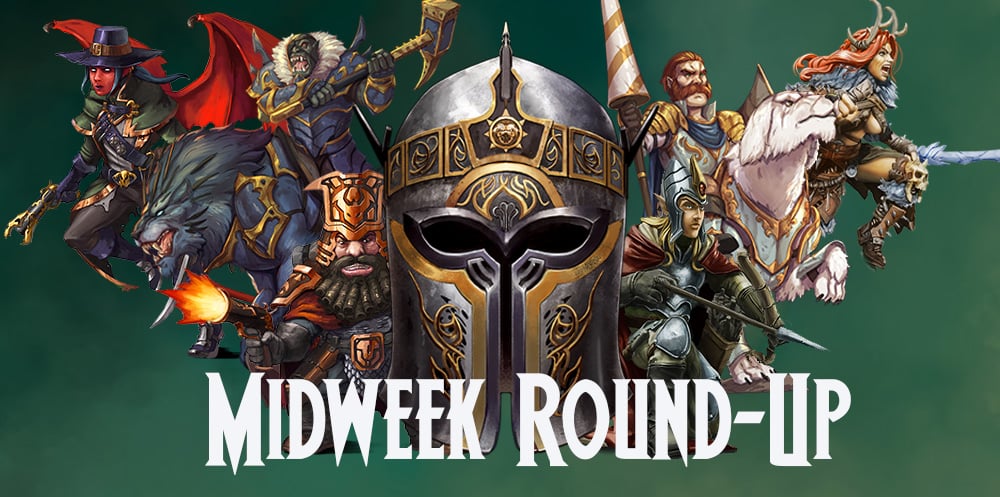 This is the Number One place to find all the best hobby content from in and around the Mantic community over the last week or so. See what your fellow painters have been up to, or even see if you have been featured! Find the latest videos from around the hobby and most importantly… get inspired to pick up that paintbrush. 
---
Kitbash right on track!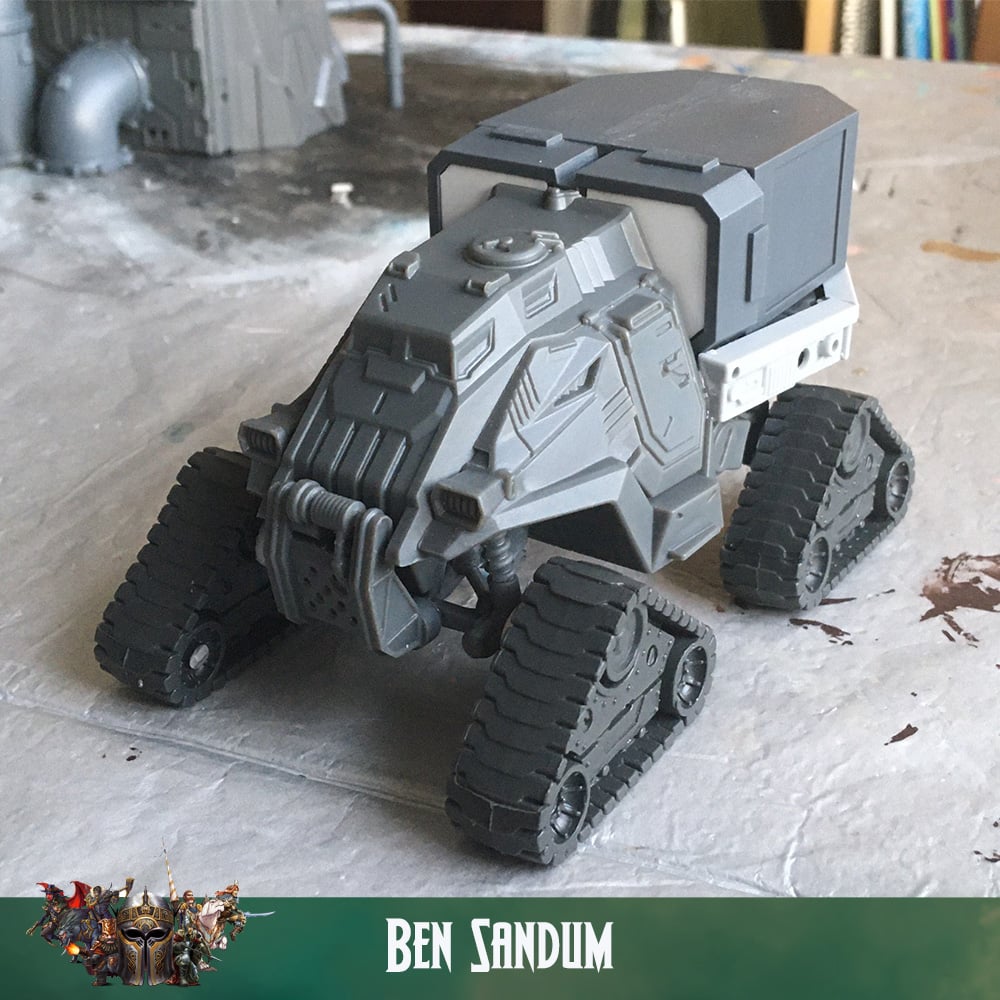 When he's not smashing out incredible photography for us here at Mantic, Ben lets his imagination run wild with fantastic conversions like this GCPS Mule complete with tracks from the Forge Father Hultr half track and a rear compartment made using two ATM machines from the Battlezone Street Accessories!
---
Amazing Mazon Labs Terrain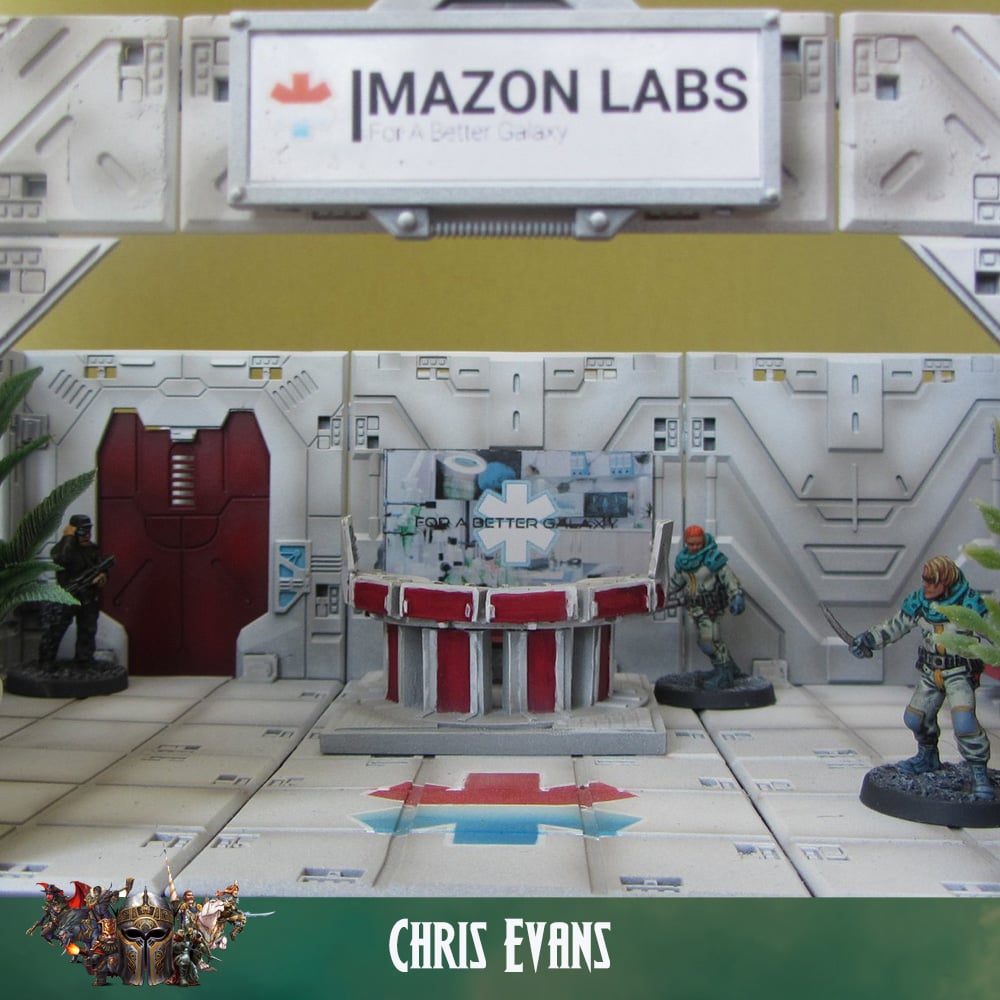 Check out the brilliant level of detail Chris has gone into with this Mazon Labs themed terrain piece. The signage is fantastic and another great use of the Battlezone Street Accessories!
---
It's flying Ants Orcs season!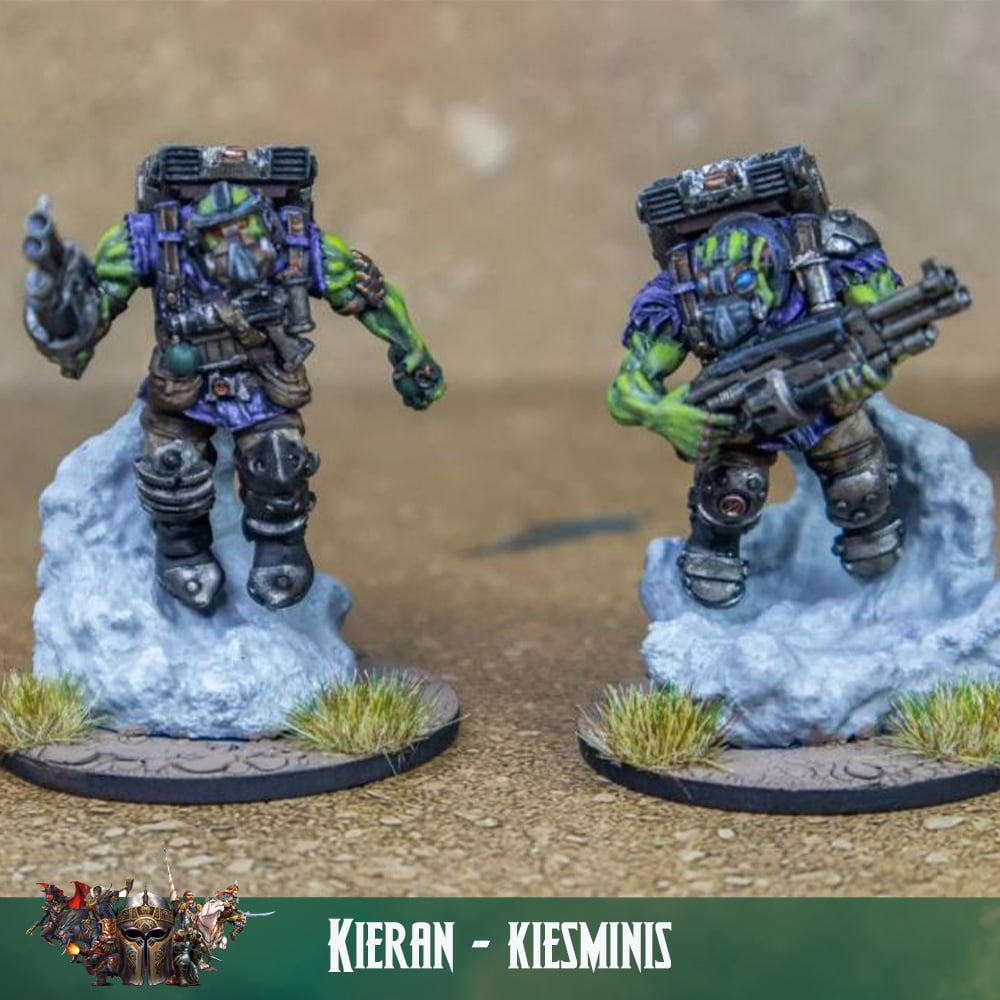 Kieran has done a smashing job on these two Marauder Skyscrapers for Firefight, take a look at Kiesminis TikTok account to see some great mantic minis and while you're at it, give Mantic's TikTok a follow too!
---
This Armada Terrain Rocks!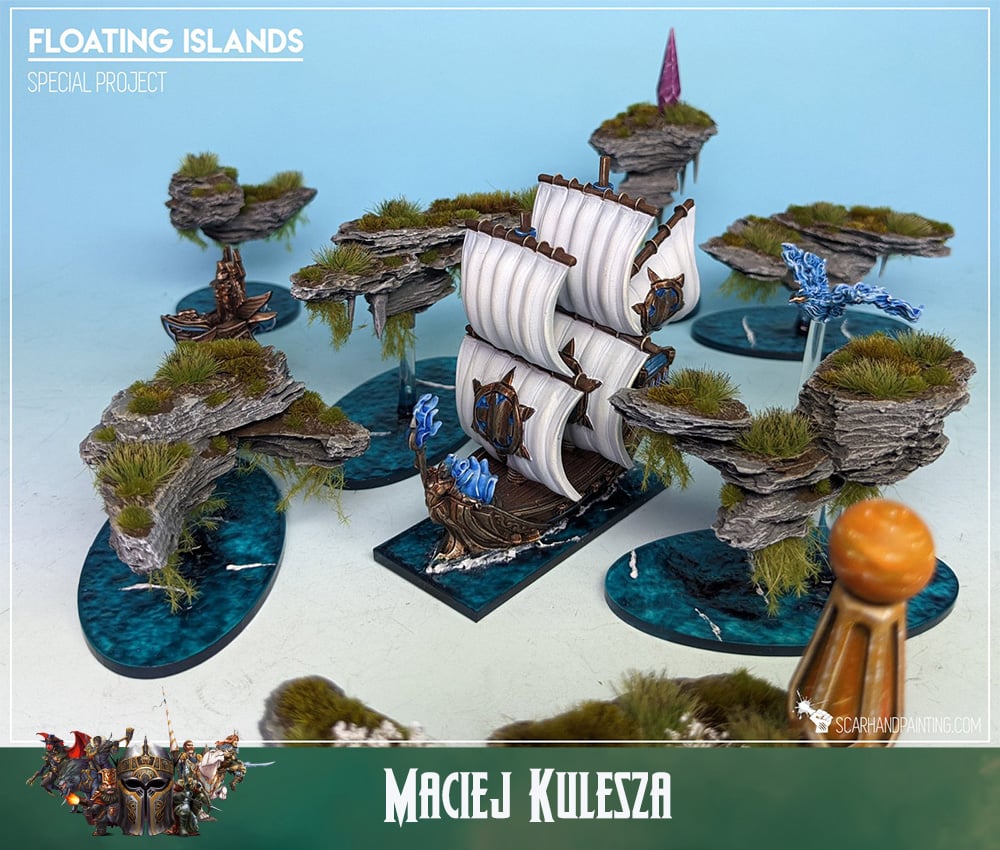 Maciej never fails to amaze us with some of the work he creates for his games of Armada! These floating Islands look superb and must be a joy to play with, very thematic. 
---
Rat-a-two-ee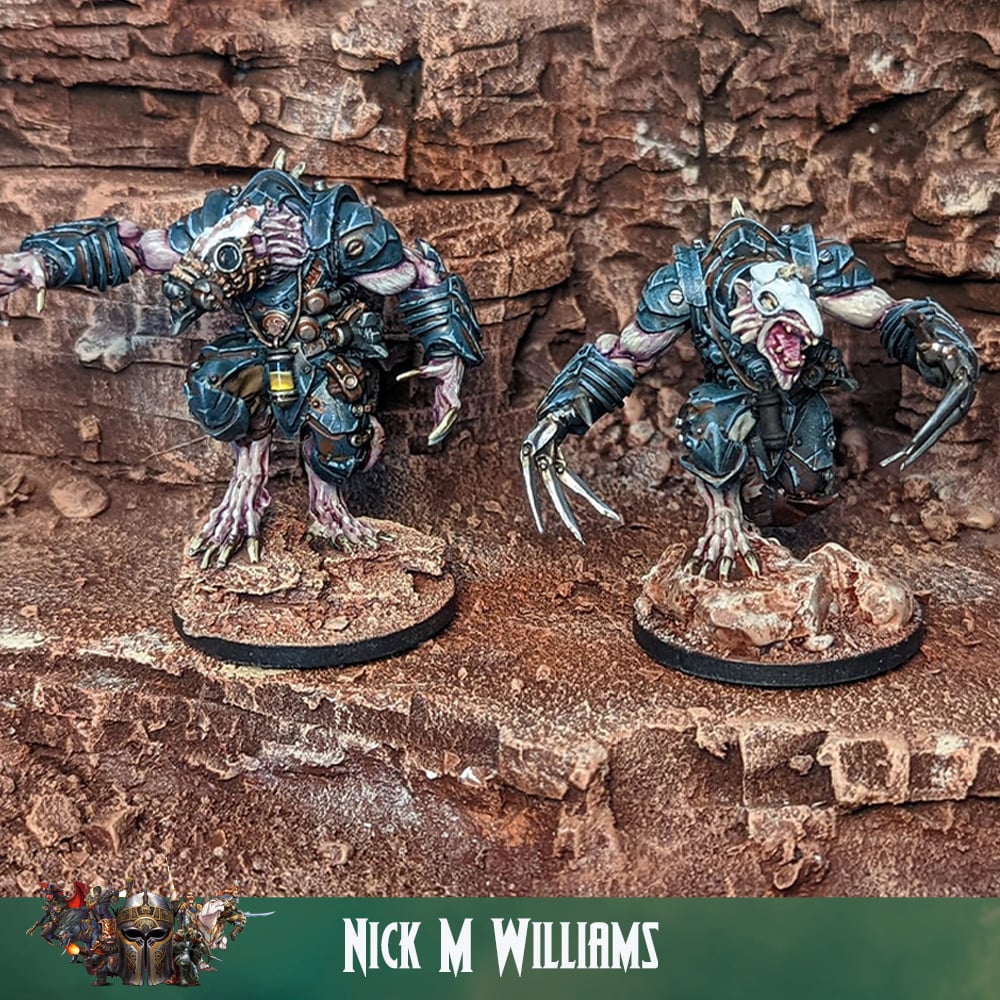 Nick has converted a second Veer-Myn Pack Leader using bits from other Veer-Myn sprues and it looks right at home next to his other excellently painted leader!
---
GenCon Seminar
Lastly we wanted to let all you lucky folks that plan to attend GenCon this year, that we have secured a panel with Darkhorse Comics!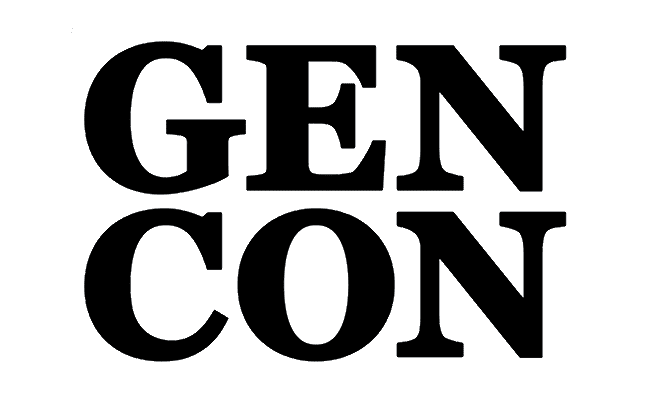 "From the Tabletop to the Page: Comics, Crowdfunding, and Games"
Game designers, comics creators, and more come together for this panel to discuss adapting TTRPGs for comics; creating board games and RPGs based on comics; and finding audiences and funding for these projects in different ways, including crowdfunding.
---
Be sure to check in again next Wednesday!
And if you want to make sure we spot your great work, use the hashtag #MyMantic when posting on social media.
Related Products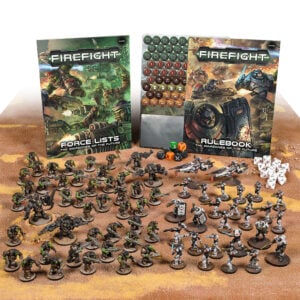 'Best Miniatures Game' – OnTableTop Awards 2022 This fantastic starter set boasts over 70 highly detailed Mantic miniatures, rule and force lists books, a quick start guide, dice and tokens. This box is a great way of introducing players to the Warpath Universe and the immersive, tactical and action-packed tabletop game of Firefight.
Keep up to date with the latest Firefight news here.
Although they're not capable of true flight, the speed and manoeuvrability afforded by their jump packs make the Skyscrapers valued assault troops for Marauder generals. Few forces are prepared for the sudden impact and close range fire of a jet-propelled commando.
Take to the high seas of Pannithor with the deluxe gaming mat. This 120cm x 120cm deluxe, neoprene gaming mat has dramatic ocean artwork and wind rose compass locations to make it easier than ever to track the fickle winds of fate!