Reinforcements at Mantic – Meet Dan The Marketing Man
7th Feb 2023
Jonny Mann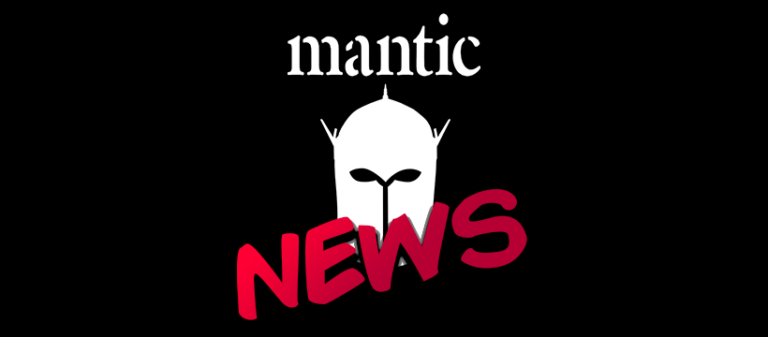 Hi everyone,
My name's Dan, and I'm one of the new additions to Team Mantic this year. I'll be working in the marketing team* (alongside Jonny** and Martin) on our brands and keeping you up to date with all the exciting news from the Mantic Bunker!
I'm thrilled to be joining the team and everyone here is super-passionate about both the games and the hobby. There are a lot of exciting releases and developments on the way, and a few big surprises, all of which I am really excited to be a part of.
*Editors notes: "the best team!"
** "he sounds great!"
---
My marketing background is in brand management and distribution, and I was lucky to work with some of the biggest outdoor equipment brands. So while I've had lots of fun and outdoor adventures, board games and tabletop gaming have been a big influence on the time I've spent indoors.
I first dabbled with Mantic many years ago on the first edition of Deadzone. I was blown away by the slick gameplay, original setting, miniature designs, exploding dice, and modular terrain. Now on its third edition, I expect I'll be returning to this system very soon! A few nostalgic pictures from the first edition boxset are below: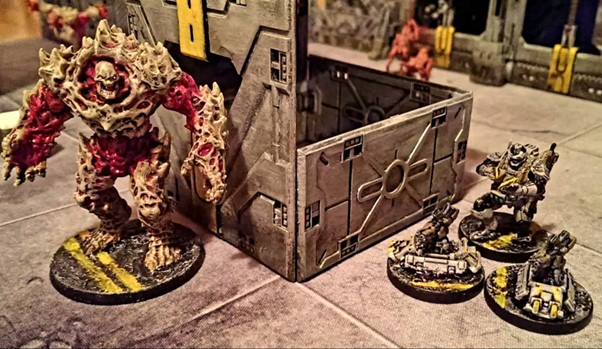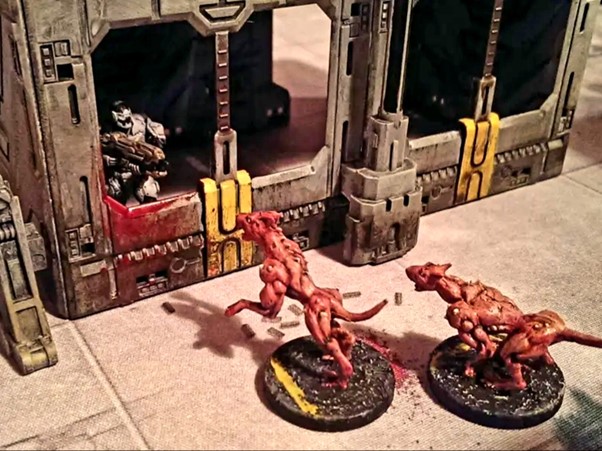 ---
So what am I working on currently and what am I looking forward to getting my hands on now I'm surrounded by fantastic miniatures every day?
These days I'm working on a Dwarf Fleet for Armada and a force of Ogres for Kings of War Ambush which are possibly the best thing I've ever painted. I'm toying with the idea of adding snow/frost to the bases, so used Tundra Wolves to accompany my Warriors and pull their chariots.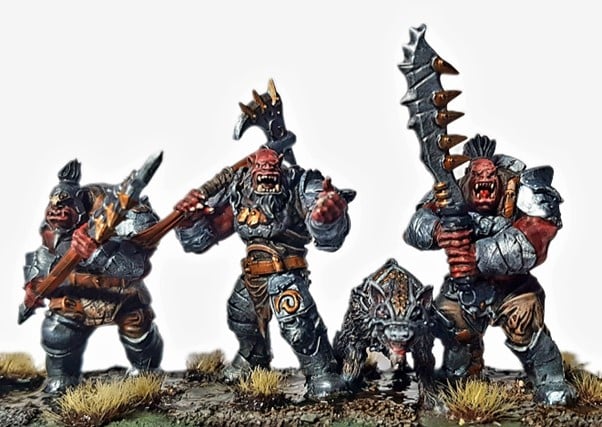 For the future, I'm now dreaming up a desert-themed Forge Father mechanized division (with Hultr and Valkyr outriders) once I can get my hands on the upcoming Firefight supplement…I think it's fair to say that I've got the hobby bug again.
---
Keep on playing, and we'll keep the good news coming.
Happy hobbying,
Dan