Welcome to the first of our monthly* staff showcases, where we will be showing off lots of inspirational works of art for our recent or upcoming new releases.
This month we gave the staff here at Mantic a chance to paint the new Salamander starter fleet.
*If we all actually make the time to pick up a brush. 
---
Nick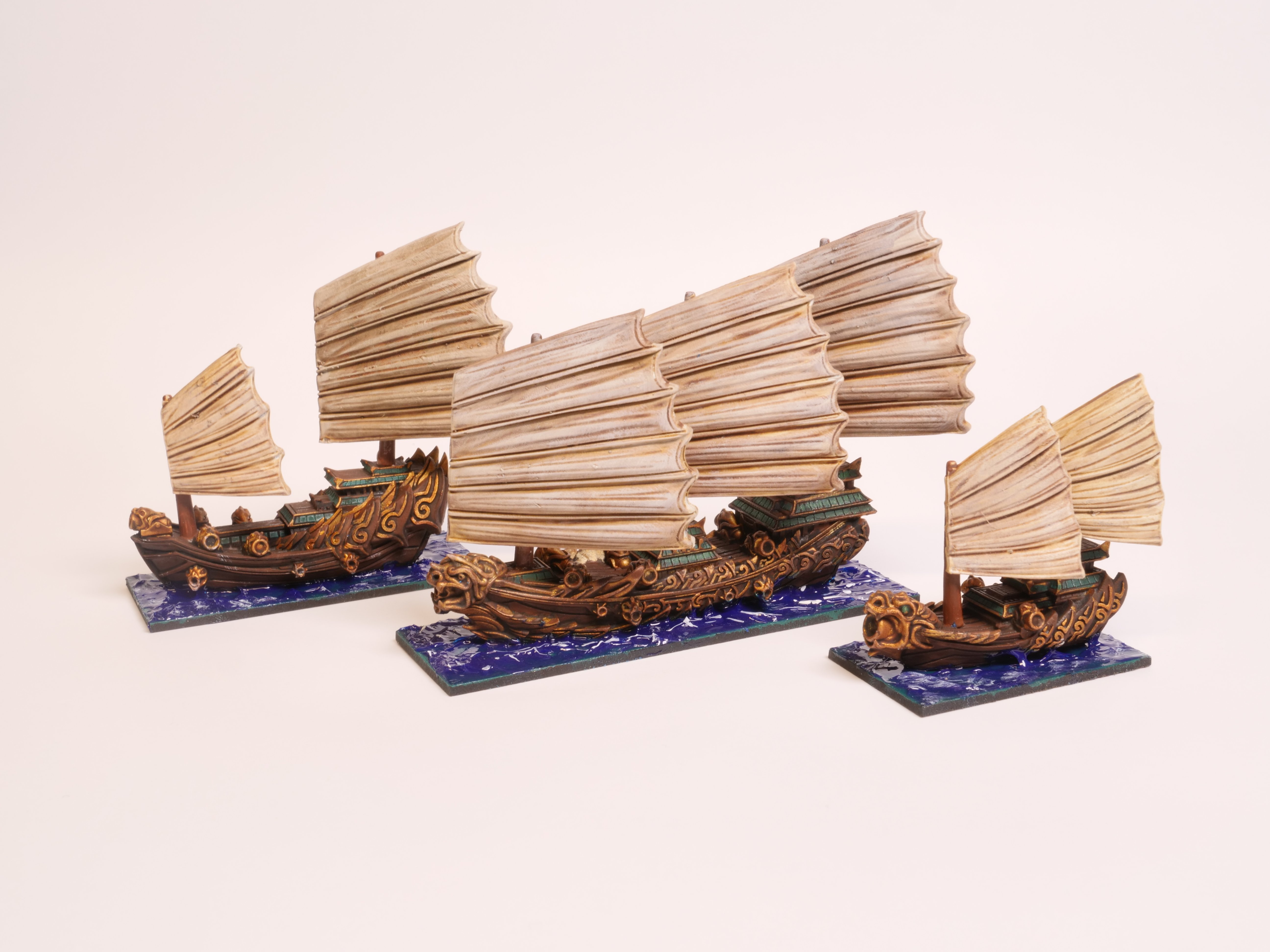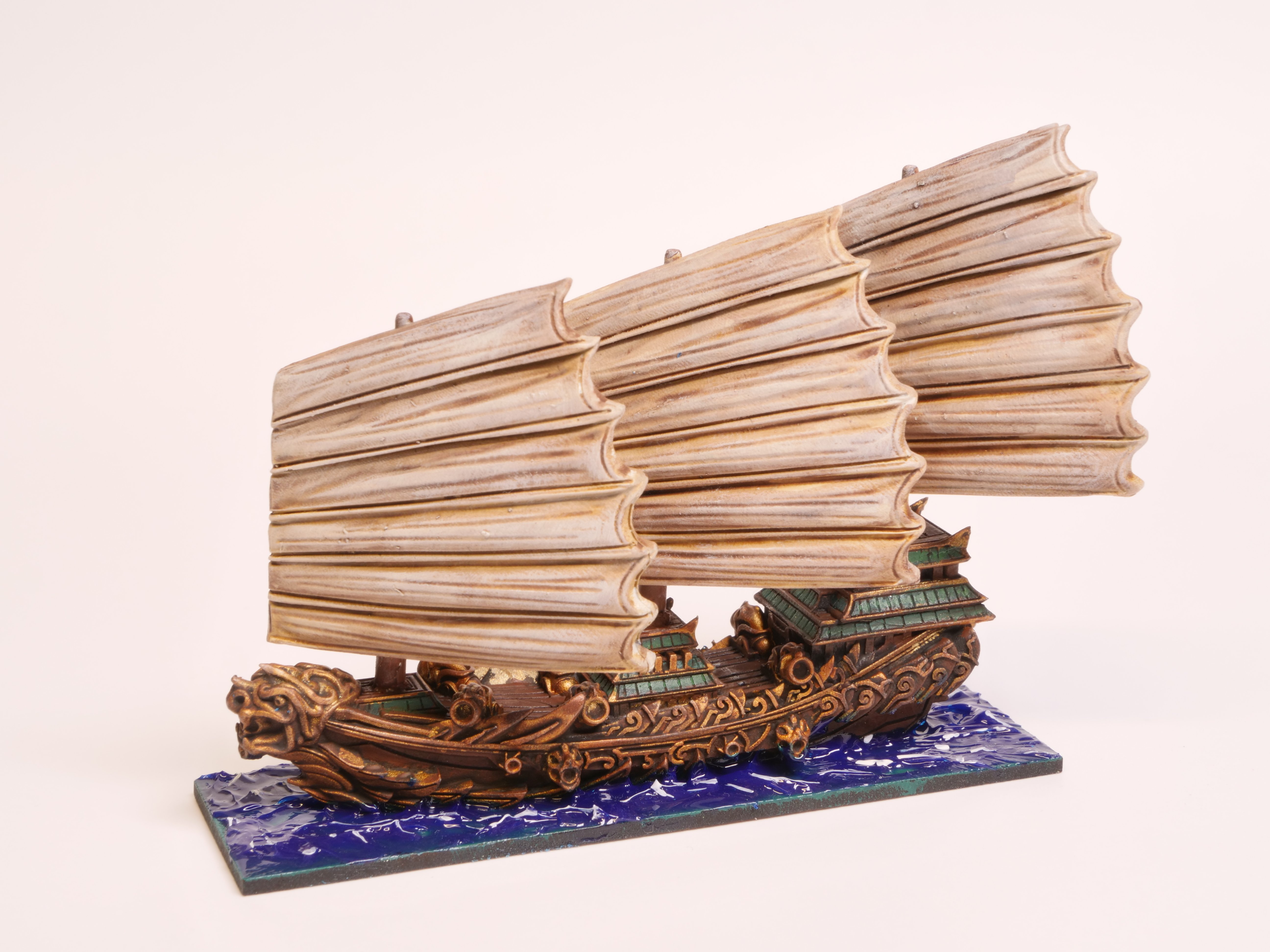 "i always like green and gold as a colour scheme and was excited to use it on these fantastic ships"
---
Jonny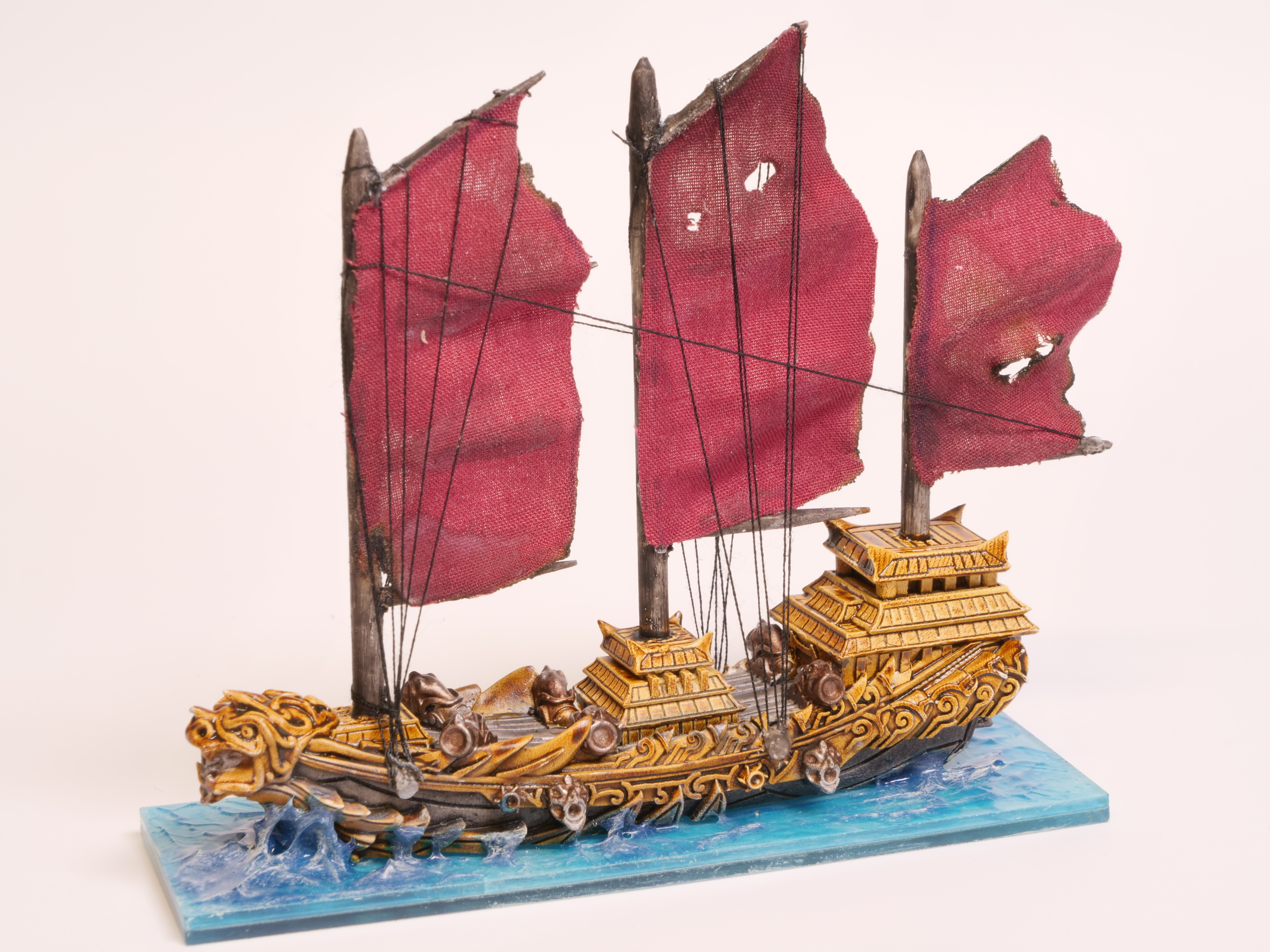 "Because im a sucker for punishment, i decided to make my own masts, cotton sails and rigging. it was an experience, one i probably wont try again but i do think they work nicely"
---
Martin T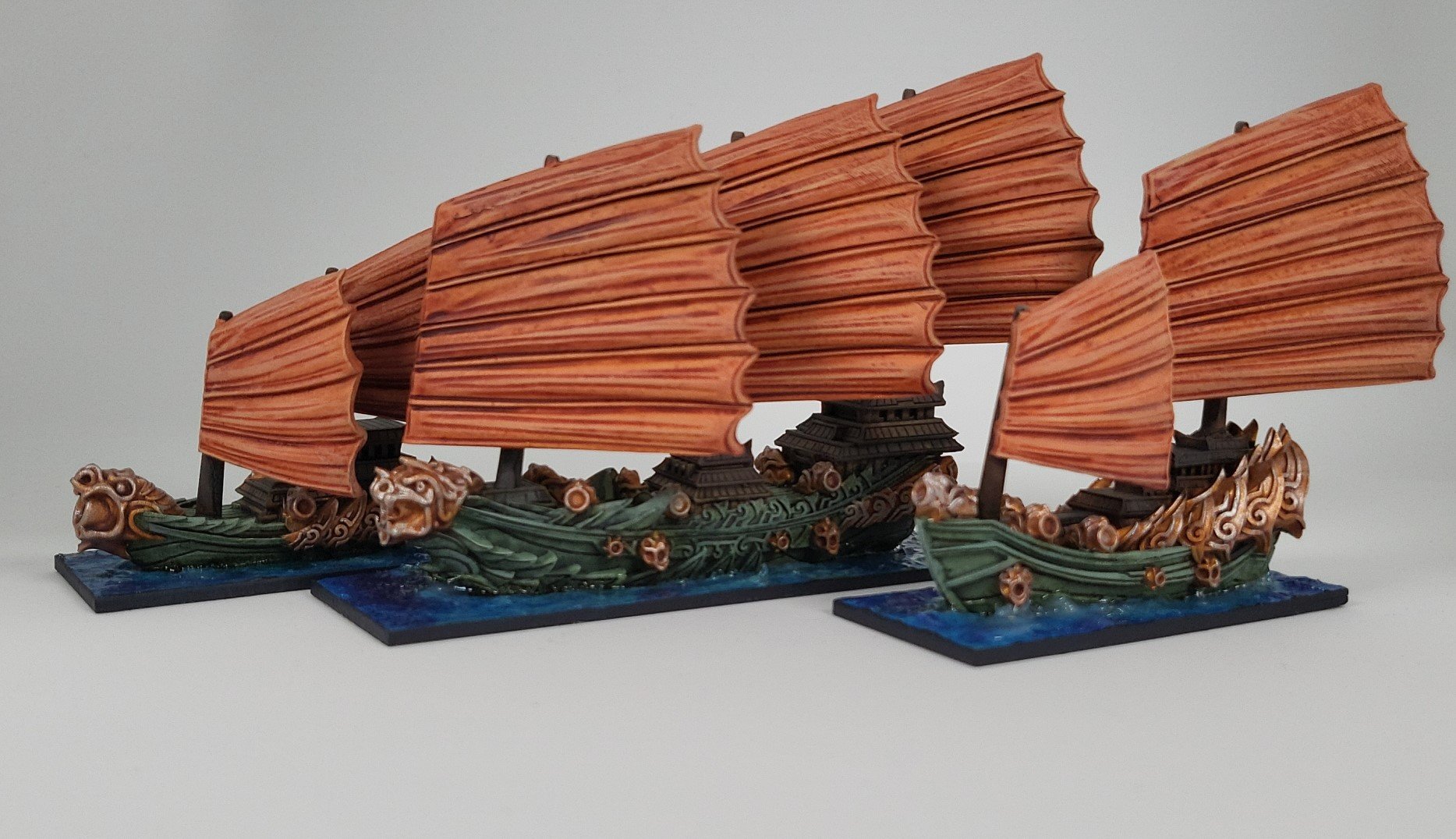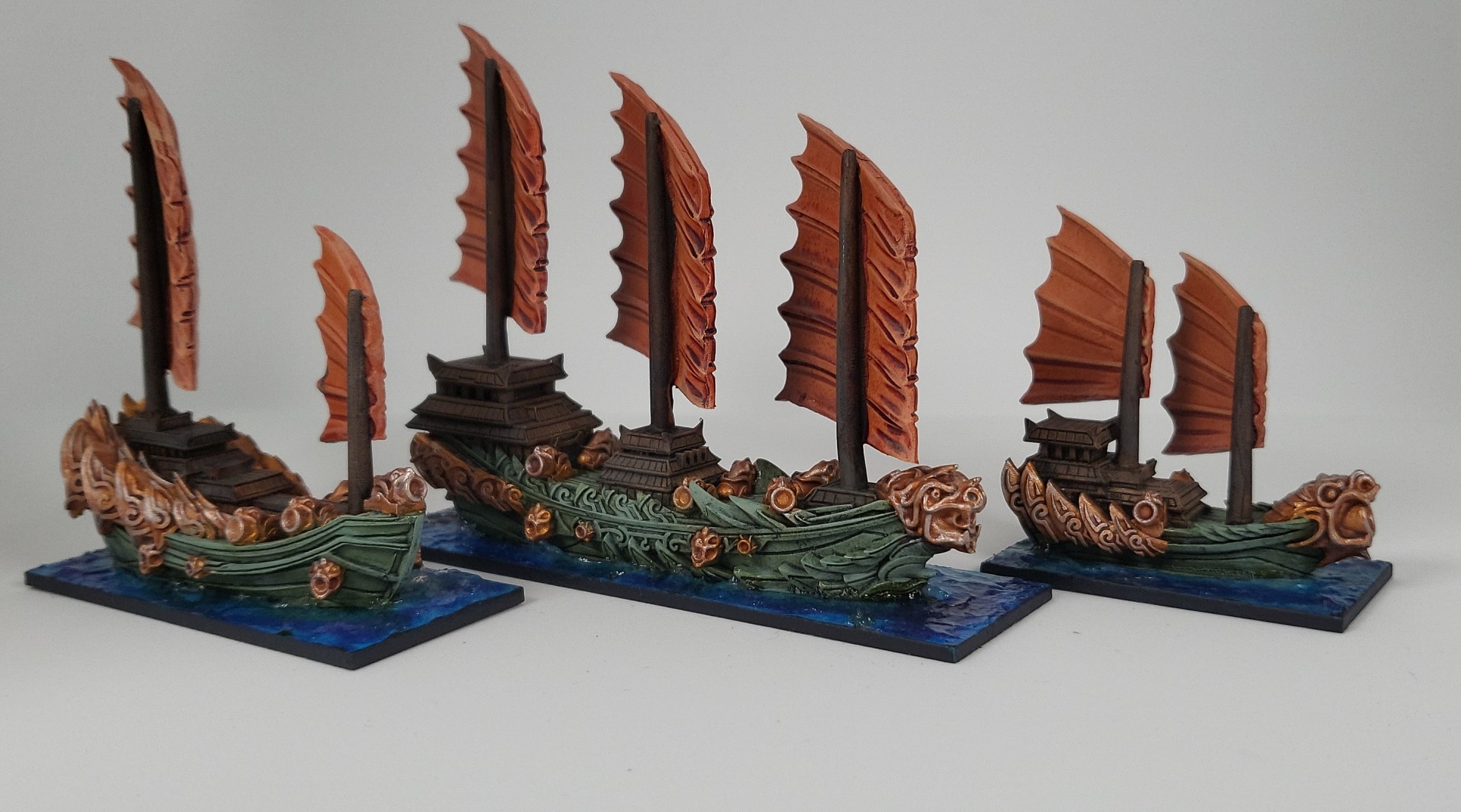 "I used the new Army Painter Speed Paints for all of these apart from the gold trip. Then Vallejo gold and aluminium to highlight the metal areas."
---
Clive S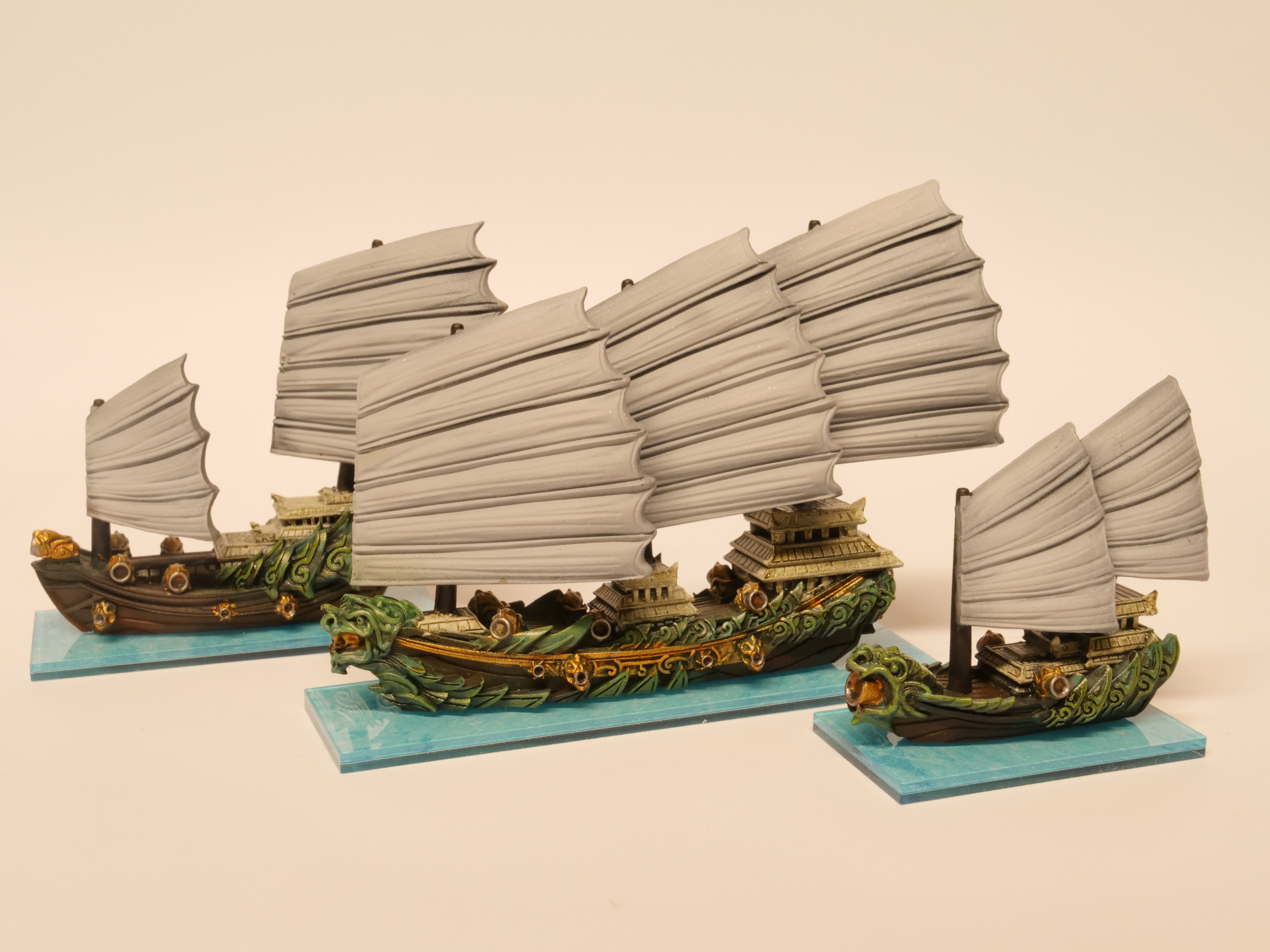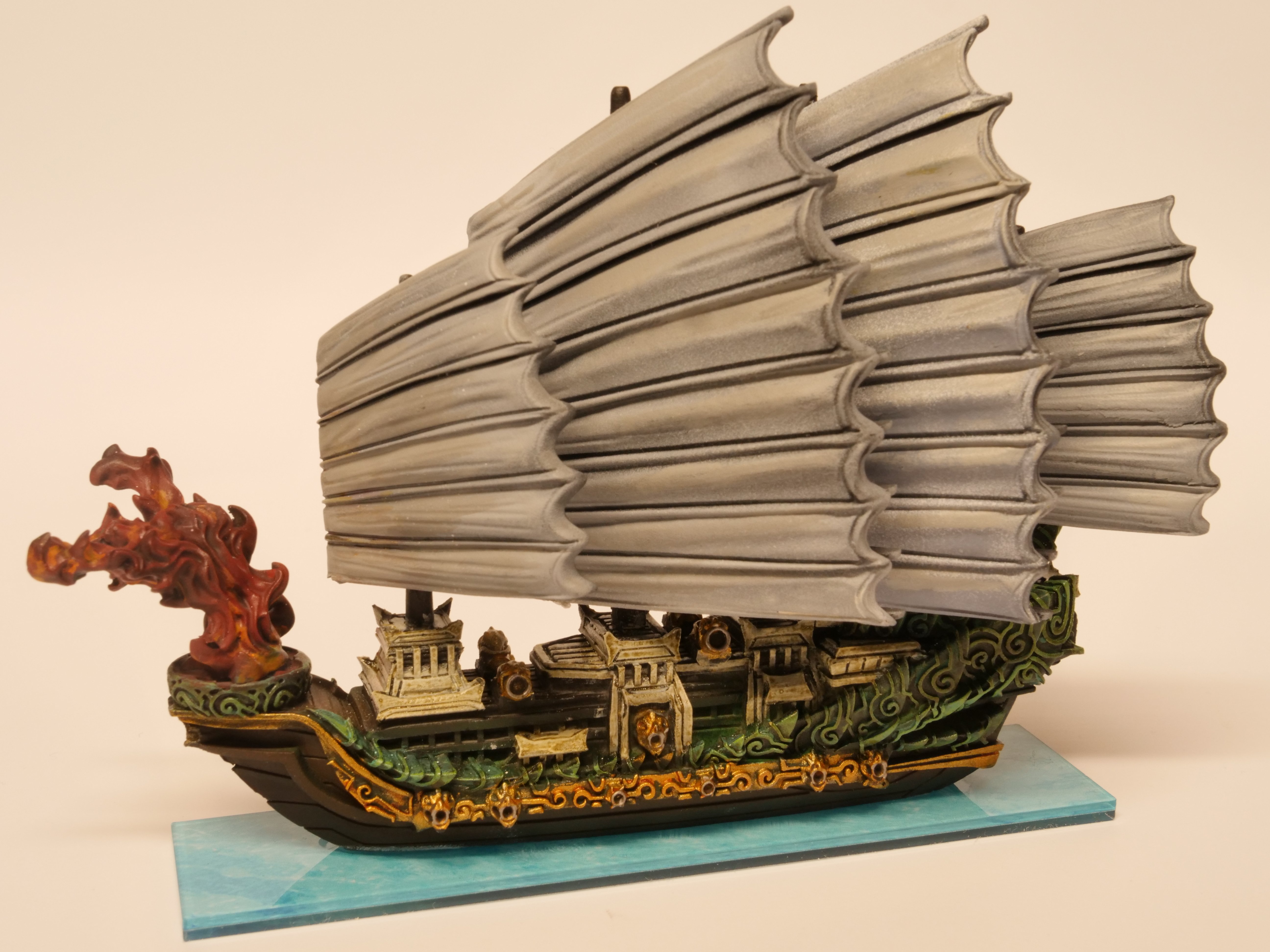 Clive put us all to shame by going that extra mile and painting a Drake too!
"I was aiming for a Jade green colour scheme for my ships, with a dark mahogany brown for the hulls. At first I was going to go Arid Earth for the roof tops and buildings, after painting that in and layering it up, I thought it looked a bit… jarring, so gave them a nice green wash and it just worked out much better. Since painting the starter set, I've finished the XL and started work on the booster fleet too! That's means I have pretty much every single Armada model now (and plenty of duplicates!)"
---
If this has ignited your passion for starting a Salamander fleet, you can pick them up here or through your local gaming store.
Stay tuned for staff showcases in the future.