WHO ARE YOU?
Nestling in the historical Salopian market town of Wellington, Questing Knight Games is your traditional hobby and wargames store. The store is owned and run by Alan Davies who is the driving force behind the success of the store and also of its affiliated wargaming club, Telford Wargames Society. Alan is the leading figure in the community with a pedigree and respect coming from his extensive background knowledge gained through many years of being associated with military modelling and the hobby itself. Since the very first day it opened its doors way back in September of 1994 Questing Knight Games has grown in esteem and stature, and after all these years of successfully trading QKG  is now a well respected and extemporary gaming store within the gaming industry and local community. Hurrah for us!!!
WHERE ARE YOU?
The store can be found just off the town's main high street and for convenience we have a large free car park directly in front of us and both the local bus and train stations are but yards away. Although the store itself is small there is a large and varied variety of different tabletop game systems and hobby accessories packed into such a diminutive space with. Questing Knight Games is literally heaving from floor to ceiling with gaming goodness!
ORIGINS
QKG is the beating heart of our gaming community Alan and his staff have such a wealth and depth of knowledge and experience and it shows. Wherever they be newbies or old timers it is the place where people come, not just to buy, but to get help and advice on how to build and develop their armies. There is always someone in store that is ready to give guidance and support to people in pursuing their hobby and they will give counsel to any army commander in the tactics and strategies for when they lead their troops into battle!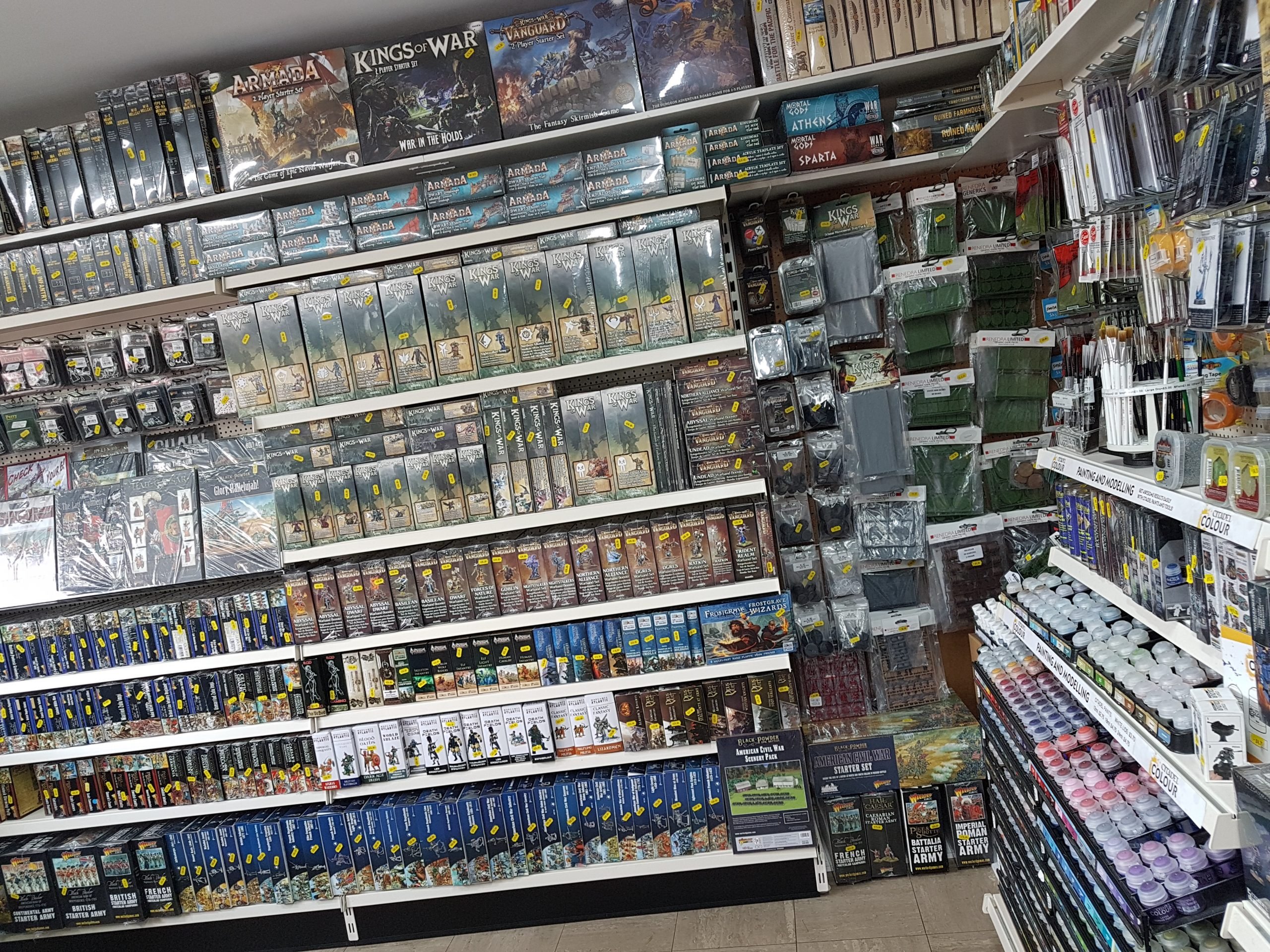 Among its shelves are the more popular gaming companies such as Games Workshop (full range including Warhammer 40K & Age of Sigmar),  Warlord Games (full Range to include Bolt Action, Black Powder, Pike & Shotte, Hail Caesar) and Battlefront Miniatures (mainly Team Yankee and FoW) to name but a few.  As you can see sci fi, fantasy and historical genres are covered. However one of the most stirring and exciting ranges to hit our shelves in recent times has come from Mantic Games.
WHAT MANTIC GAMES DO WE STOCK?
Over the years there has notably been an ever increasing disenchantment within our gaming community with AoS by GW. With the demise of AoS locally it was clear that an alternative was needed and needed quickly. We had been closely following and watching the growth and development of Mantic's 'Kings of War' and as third edition became available to us, we tentatively brought in a small selection of starter sets and rule books, never had we anticipated the attention and interest that it would receive.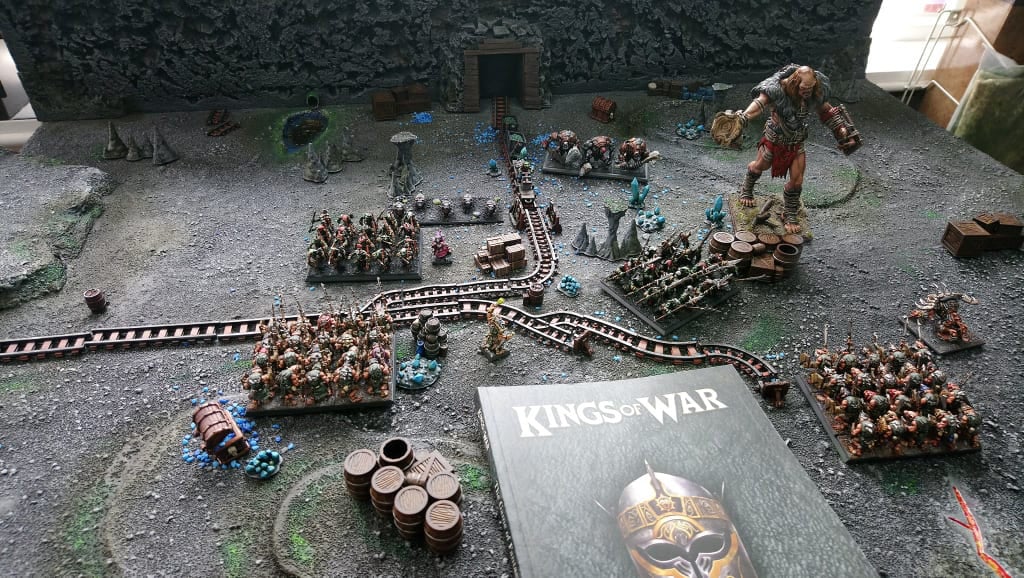 The popularity of Kings was phenomenal. Not only was it a great game, it had a great background too. The figures were affordable and had definitely improved in look and design from the early figures. Mantic product was literally flying off the shelves. Kings attracted many new players, the Mantic mantra of 'your game your way' saw many old Warhammer Fantasy Battles players dusting off their minis and flocking to the banner of Kings of War. We were shocked and stunned by the response to the game but it was undeniably a game which inspired and enthused our community. Kings of War was an unparalleled hit and it  became the game everyone in store was talking about. Unbelievable!
Natural progression led to the investment in Armada and Vanguard. Yet again our community was energized and was buzzing. People loved the symbiotic nature of these Mantic games systems and the Pannithor universe.
MANTIC GAMING GROUP
Due to Covid restrictions games are currently only being played at our local affiliated wargames club. This meets every Friday evening and alternate Sundays. Currently we have approximately 22 players invested in the Kings of War , Vanguard and Armada systems, Its is still relatively new to us here but its continued growth and the passion of the players is insurmountable. This is but the start of our Mantic journey. Long may it continue!