The Mantic Companion's 1st Birthday
1st Nov 2023
Dan Mapleston
It seem like only yesterday that the Companion came into our lives – in the early days it had some adorable little quirks, and it certainly kept Elliott (our software developer) awake at night.
As the weeks and months rolled by, bugs were found and treated, and it started learning how to do new things. It's safe to say that the Companion has made us all very proud, and unsurprisingly has a long list of things it wants to do as it gets bigger and older.
I think we've stretched the metaphor as far as we can – so let's look back at the first year of how this awesome new tool has been transforming your wargaming!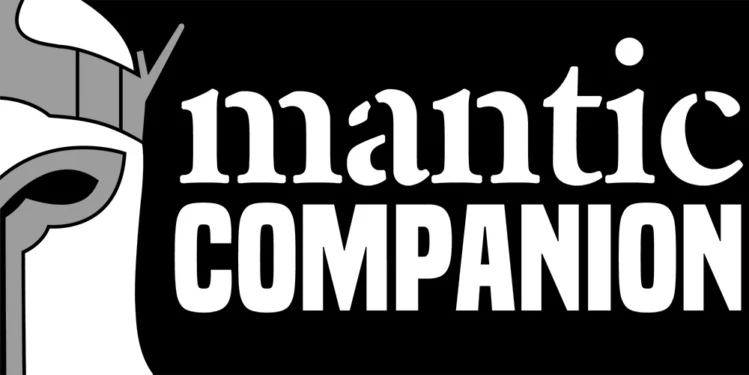 ---
What's It All About?
If this is all news to you, then go HERE now and check out the Companion!
Across our major game systems, the Companion offers the below all in one place:
Living Rulebooks
Army List Builders
Probability Tools
Tournament Tools
Events Calendar
Global Rankings
Club Directory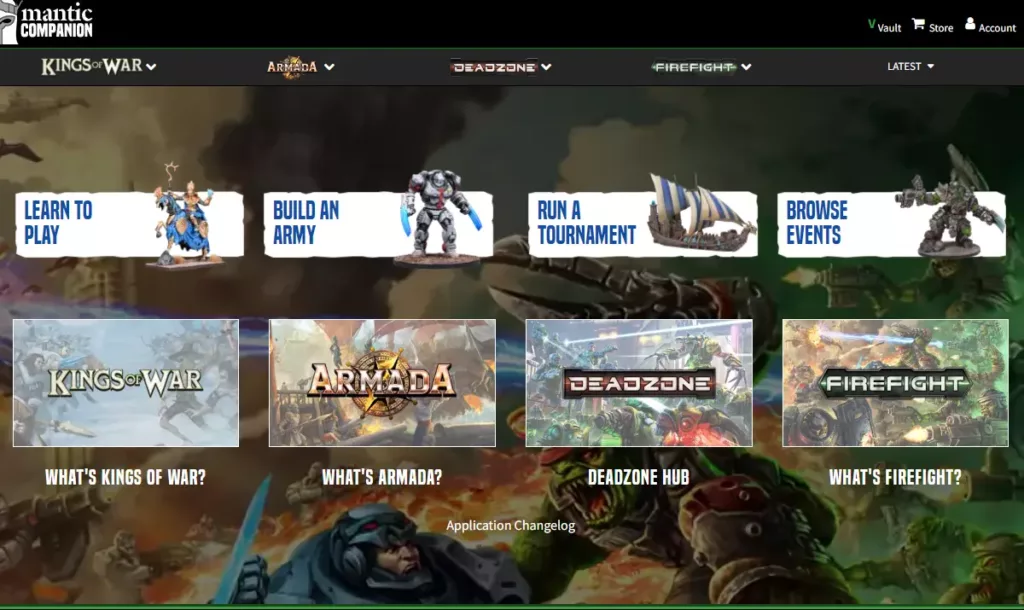 As a progressive web app, you can access your content and army lists from any internet connected device with a web browser – no need to transfer files between devices.
As well as a range of affordable tiers depending on how many game systems you want the full tools and content for, we of course have a completely FREE tier with loads of rules/content to get you started, and storage for 2 lists for every game system.
Still in love with pen and paper? Then don't worry! We'll still keep printing books, but are now broadening the options available to players for how to access our games and rules content.
---
What's Been Added?
The value of the Companion keeps getting better over time, as subscribers get access to the content of every expansion we release in the game systems of their choice (all smoothly integrated into the living rulebooks and army lists).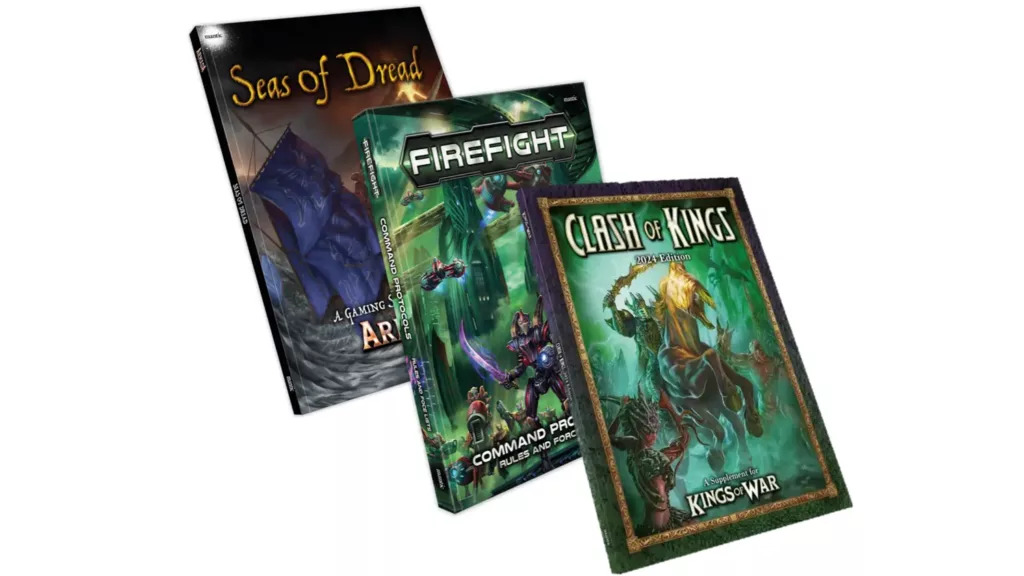 Here's just some of what's been added to the Companion during the first year, or is coming extremely soon!
ARMADA: Living Rulebook & Fleet List Builder
ARMADA: Trident Realm New Fleet List
ARMADA: Abyssal Dwarf New Fleet List
ARMADA: Pirates New Fleet List
ARMADA: Ghosts New Fleet List
ARMADA: Seas of Dread Major Content Update
ARMADA: Warhall Integration
ARMADA: Digital Ship Cards
ARMADA: Errata Updates
KINGS OF WAR: Northern Alliance Updated Army List
KINGS OF WAR: Nightstalkers Updated Army List
KINGS OF WAR: Twilight Kin Updated Army List
KINGS OF WAR: Clash of Kings 2024 Major Content Update (coming 13th November)
KINGS OF WAR: Errata Updates
FIREFIGHT: Mazon Labs New Army List
FIREFIGHT: Beta Rules Preview
FIREFIGHT: Command Protocols Major Content Update
FIREFIGHT: Errata Updates
DEADZONE: Beta Rules Preview
DEADZONE: Errata Updates
---
NEW: Extend your Subscription for FREE with Referral Codes
That's right – you can now easily share a personal referral code, and show your gaming friends (or complete new starters) what they've been missing out on!
And, Mantic being Mantic we've thrown some rewards in! Your friends get a 20% discount on their first month, and you'll get a free month added to your current subscription. And the best thing – there's no limit to how many free months you can earn with referrals.
STEP ONE: Referral codes can be found at the top of your Account page.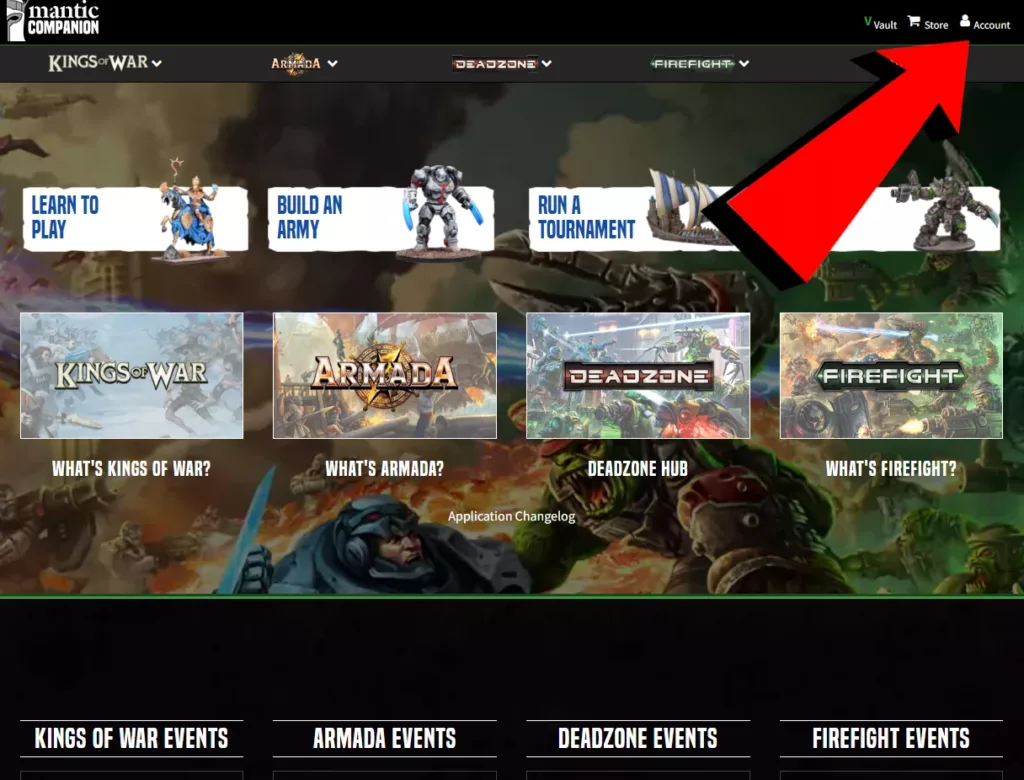 STEP TWO: Codes are a mixture of uppercase letters and numbers. You can only share your code if you're already on a Companion subscription.
STEP THREE: Give this code to a friend to use when they choose a Subscription – this will give them a one time 20% discount, and you a free month of Companion access!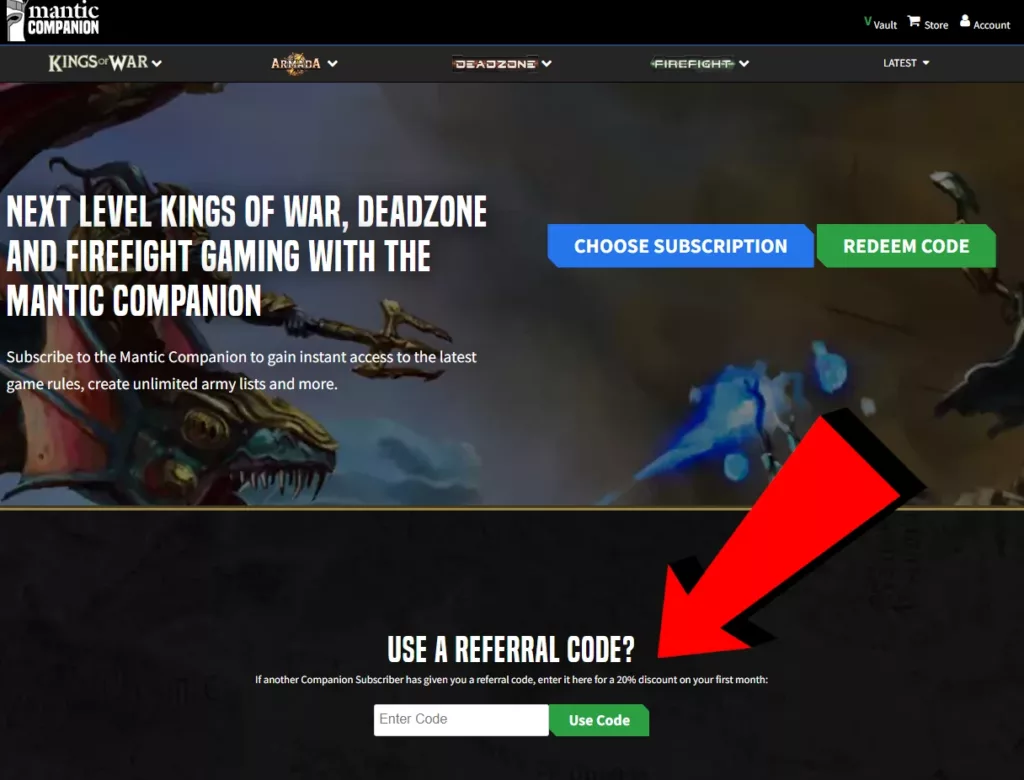 ---
So, what does the future hold?
We have some cool ideas in the works, and you can certainly look forward to more game systems and functions to come to the Companion in the future – keeping all of your digital tools in one convenient place, and continuing to serve as the ultimate Companion to your gaming hobby.
Stay tuned everyone, the future's bright!