Later this week, we'll be putting up the pre-orders for the latest Walking Dead faction: The Kingdom. However, that's only the start of the Walking Dead fun, so we thought we give you the lowdown on what's coming up, ahead of the various activities we've got planned.
CORE SET BACK IN STOCK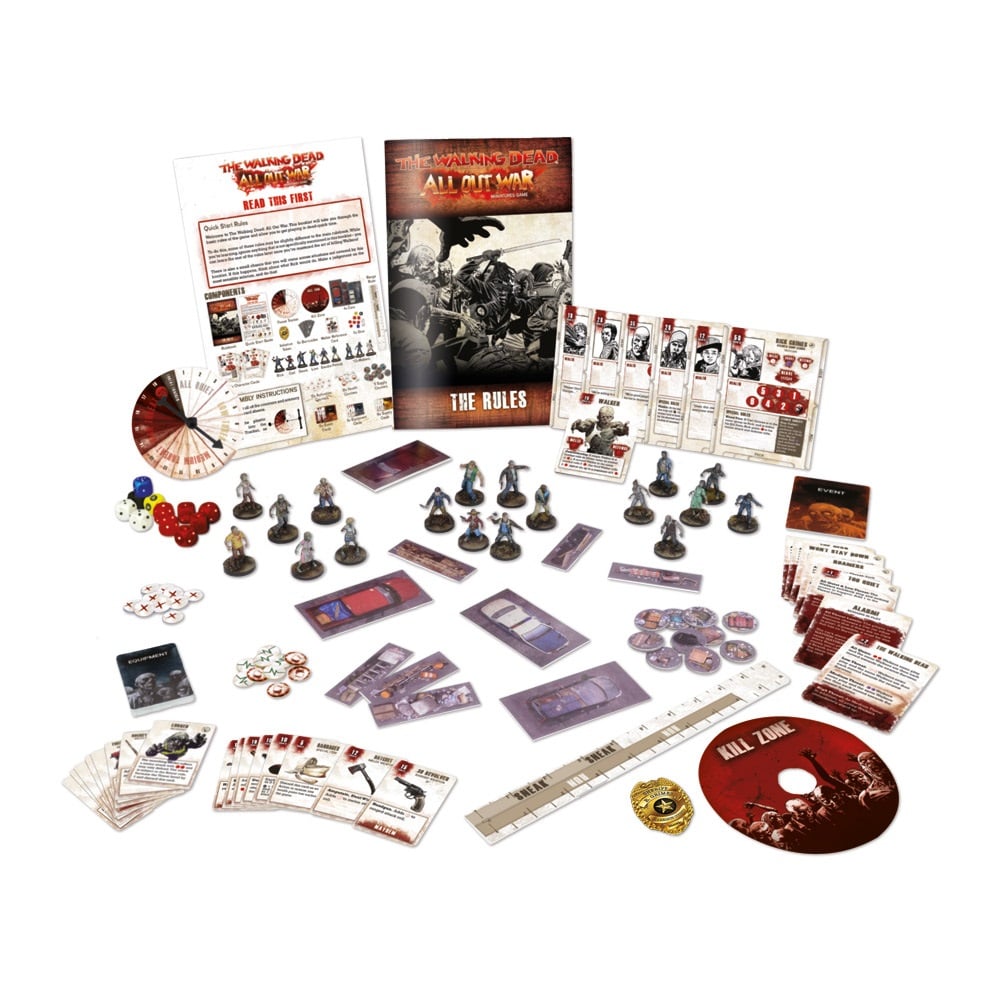 The Walking Dead: All Out War proved exceptionally popular during lockdown. Thanks to the fact it can be played co-operatively or in solo mode, plenty of people picked up the core set and started playing. In fact, so many people bought it, that we've been out of stock for quite a while! Thankfully that's all about to change because we've got a bunch of copies sailing to Mantic HQ as we speak. Perfect, if you're thinking about starting on your Walking Dead journey.
THE KINGDOM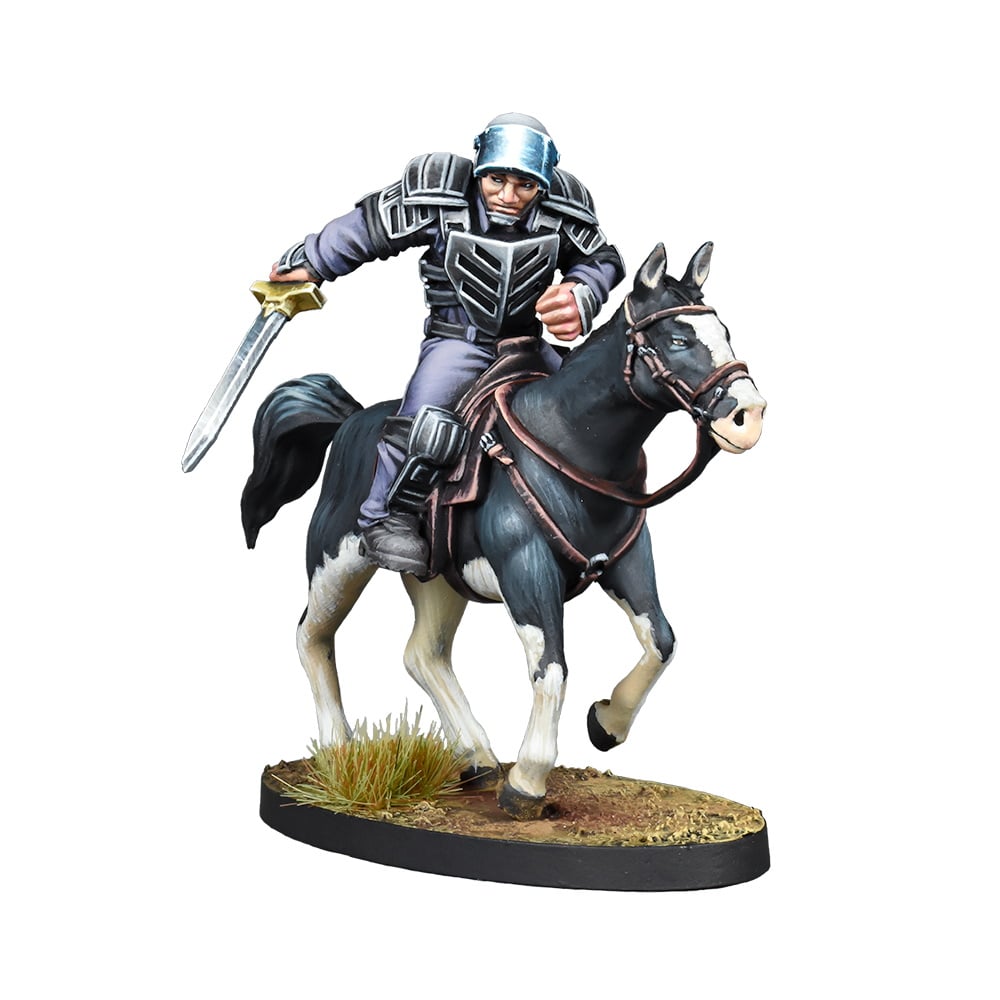 New faction releases are always an exciting moment for The Walking Dead and The Kingdom is something very special. As you'll know, if you're a Walking Dead fan (of course you are, you're reading this blog) then you'll be aware that The Kingdom favour horses as their preferred method of transport… and for combat. As a result, the majority of the new miniatures come mounted, which means they play unlike anything else. We'll have a full guide to how the Kingdom faction plays later this week and the pre-orders will be going live on Wednesday!
TEAMWORK AND EVENT CARDS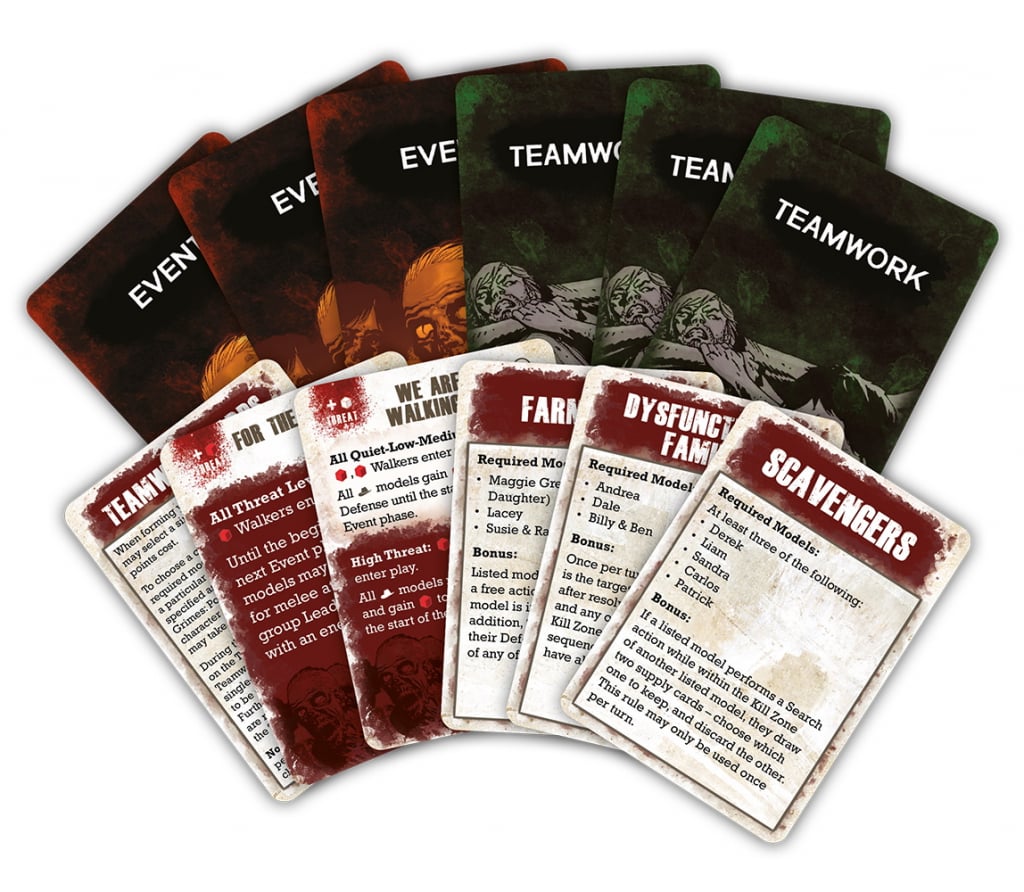 Here's something totally unique for All Out War. If you've read the comics, you'll know that the relationships and interactions between the characters is a huge part of the appeal of TWD… oh, and the fact they have to fight lots of Walkers, obvs. To represent the relationships between certain characters, e.g. the love triangle between Rick, Lori and Shane, we're releasing the Teamwork and Events Cards. A little like skills, these can be used to add bonuses to certain groups of factions – which means you may get to dust off some of those survivors that have been gathering dust on the shelf. We'll have a full guide to the Teamwork and Event Cards tomorrow and the pre-orders will be going live on Wednesday.
HALF-PRICE SALE
As if all this wasn't exciting enough, this Wednesday we'll also be kicking off a massive up to 50% off sale on boosters, expansions and books. This is a great opportunity for you to pick up some of those boosters you might be missing from your collection or even start your collection! The sale will be live from 10am (UK time) this Wednesday. See you then!