WORMS: The Man Behind The Miniatures
5th Sep 2023
Dan Mapleston
Luigi Terzi is the principal sculptor for Mantic Games, and is the skilled hand behind most of our modern miniature releases across Kings of War, Firefight and more. So when we needed a fantastic talent to bring the world-famous Worms to life in their tabletop debut we knew who to call…
To give you a little insight behind the scenes, we caught up with Luigi for a Q&A session. Enjoy!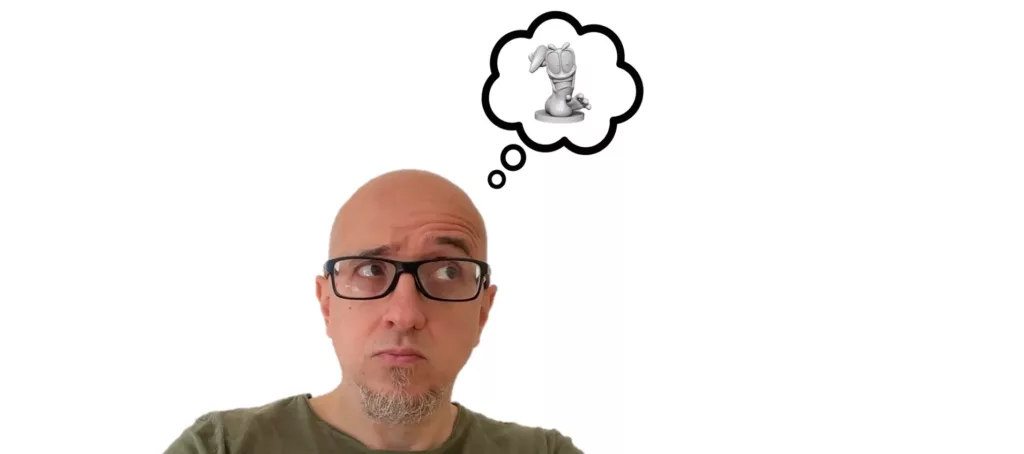 ---
Hi Luigi! Tell us a little about your background in sculpting.
I started sculpting 10 years ago, but first started out in graphic design. After working with legendary game designer Alessio Cavatore I asked if he knew anyone searching for an illustrator and a sculptor, and that's how I came to meet Ronnie and his team at Mantic Games!
Through the years I have done work for Warlord Games, Modiphius, Fantasy Flight, Steamforged, Wyrd, & Wizkids. I have also sculpted large-scale models for companies like Sideshow and Figurama.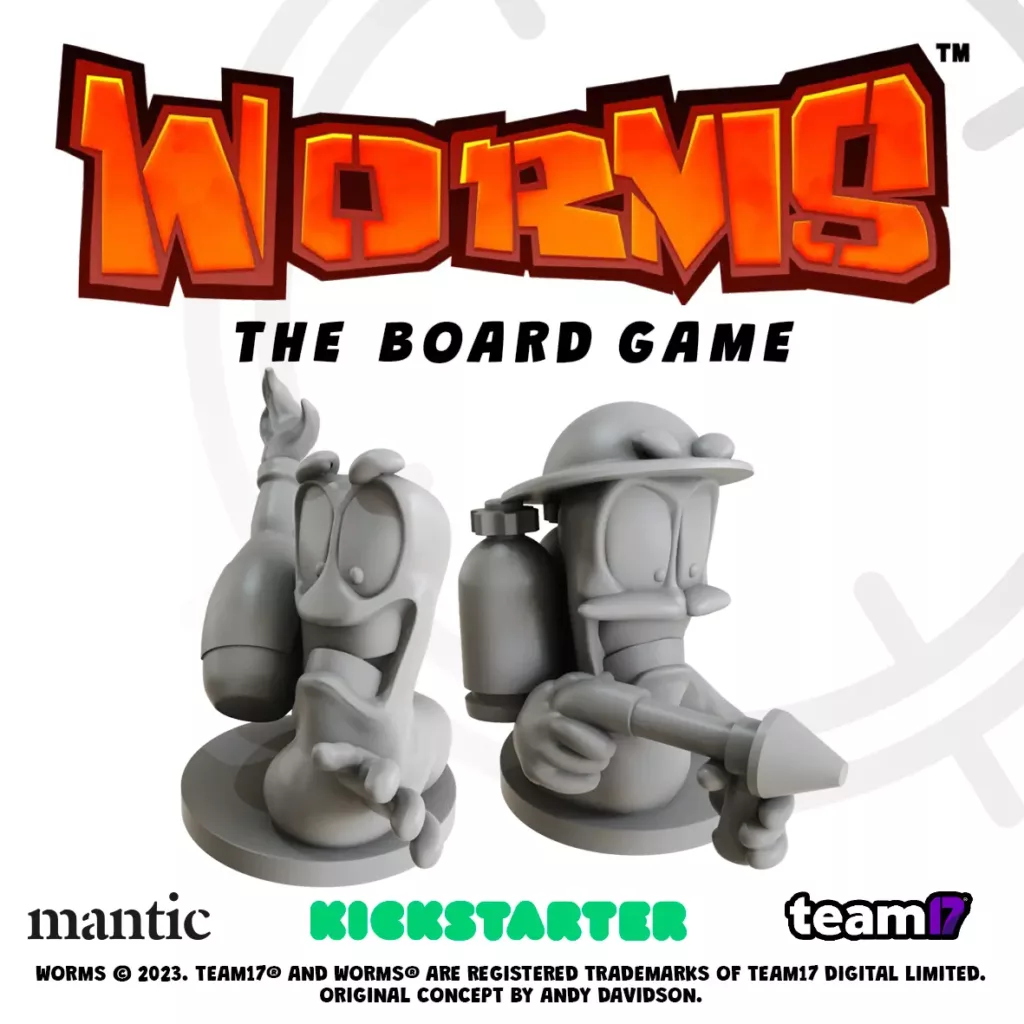 How did you feel when asked to work on Worms?
My very first thought was 'that's going to be a lot of fun', and it has been!
Are you a fan of the Worms video games?
I played them a lot before raising a family. Back then I also loved Wipeout, Tekken and Colin McRae Rally – so maybe you can guess my age from this list!
What are the challenges with sculpting these characters?
The most difficult thing is making the Worms look like they have paused mid-action! They have to be very expressive. It's all about combining fun facial expressions with a cool pose that works. Finally, they need to have enough variety so they will look great together on the tabletop.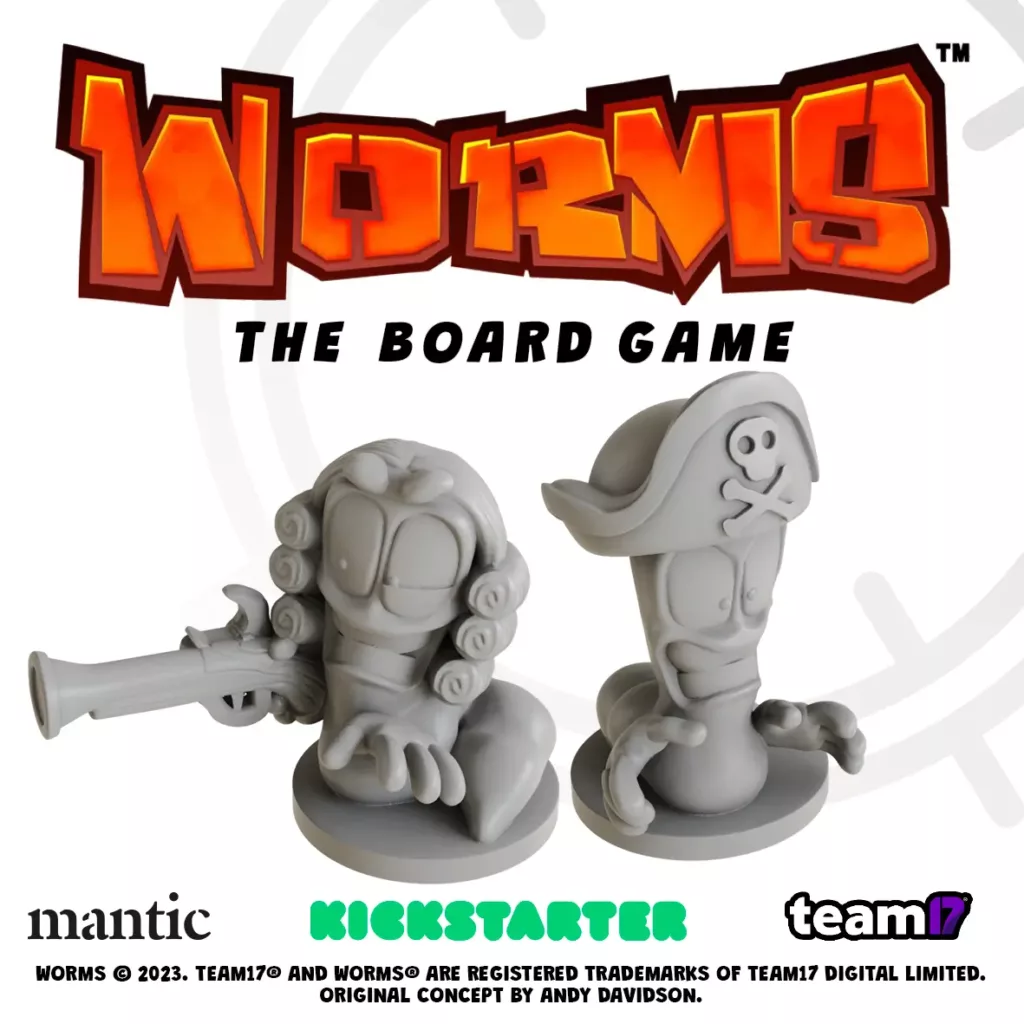 What was the best thing about this project?
Having the chance to do something totally different from anything else I've worked on! Working with different design styles really helps to keep my creativity fresh.
Do you have a favourite worm that you've sculpted for the campaign?
Do I have to pick just one? I have a few, my top 3 are: the worm with a sheep, the worm with a vase, and (*spoiler alert*) at first place is the disco worm – he looks fantastic!
Thanks Luigi – it's been a pleasure chatting with you, and thanks for all your work on Worms: The Board Game!
---
Make sure to come and check out the campaign HERE before it ends on the 15th September!