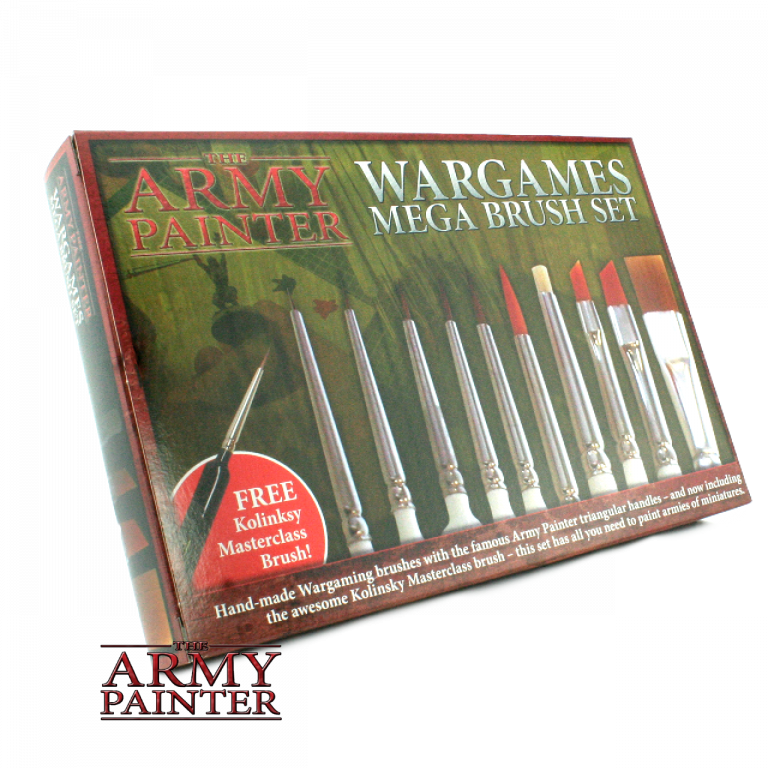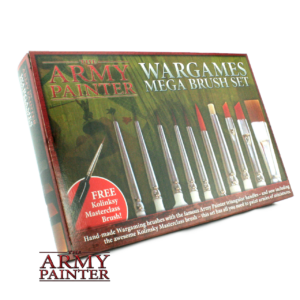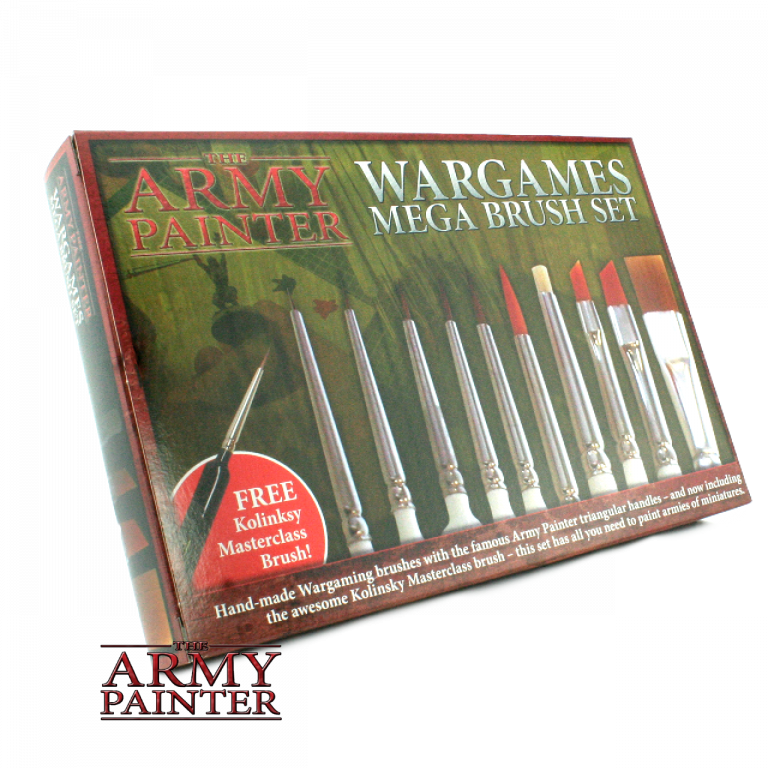 Army Painter Mega Brush Set (box)
£32.50
Out of stock
12 users
have this item in wishlist
ST5113
All Army Painter Starter Sets are excellent value for money. All the sets have their different uses and comprises of quality products packed in a way that you need look no further – everything you need is included and to a price where the individual products would cost a lot more than the compiled sets. Whether you are a beginner or a core hobbyist – the Starter Sets will be a natural choice. The Army Painter offers a range of Starter Sets including this Mega Brush Set.
Product Type: Mega Brush Set
With the Mega Brush Set you get the very best Wargames Brushes available – fulfilling every aspect of painting! In the set you get one each of the following brushes: Insane Detail, Detail, Character, Regiment, Stippling, Monster, Small Drybrush, Large Drybrush, Vehicle, "The Psycho" and in addition the black handled Masterclass Brush for free.