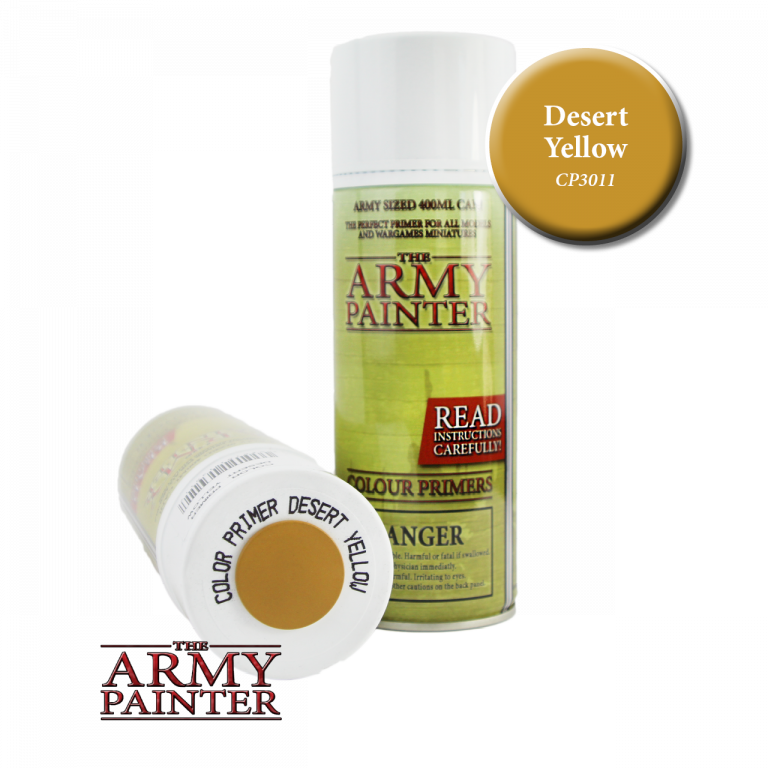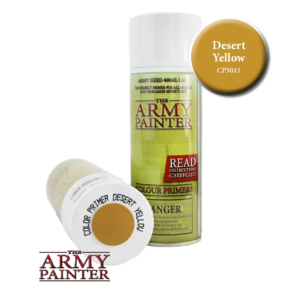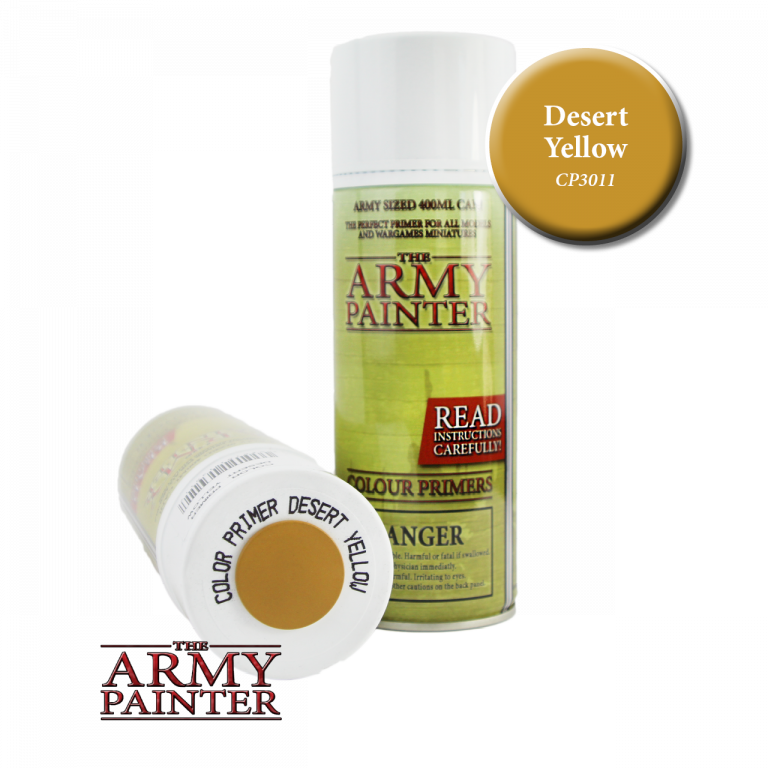 Army Painter Colour primer Desert Yellow
SHIPPING DETAILS
RESTRICTED SHIPPING
Due to restrictions on sending pressurised containers by air this product is only available in the UK and Mainland Europe. Orders outside this area will be canceled.
COURIER SHIPPING
This product is exempt from our Free Shipping promotion. This product will be sent by and charged for, courier shipping.
Yellow-coloured Army-sized 400ML spray can Needs no undercoat – just spray onto your assembled model and you're ready to add details! Please note: Due to restrictions on sending pressurised containers by air this product is only available in the UK