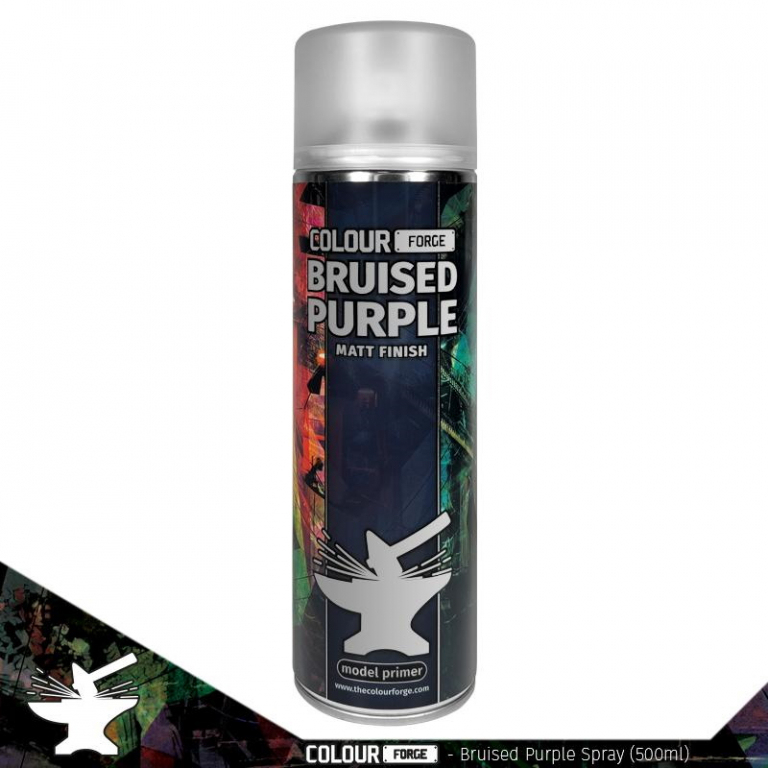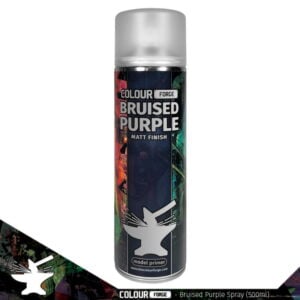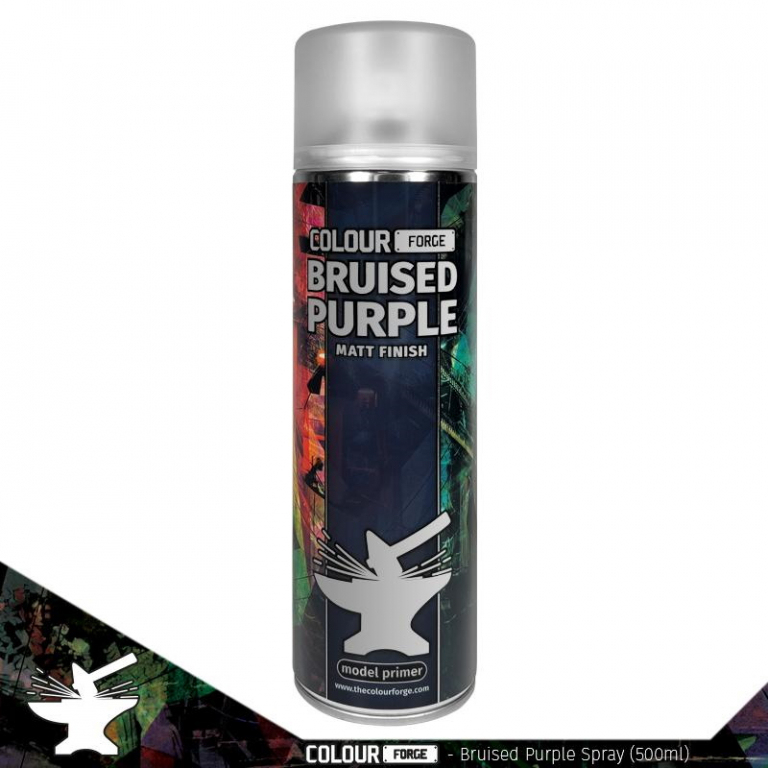 Colour Forge Bruised Purple Spray (500ml) (UK ONLY)
47741
The Colour Forge Bruised Purple spray offers exceptional coverage and quality without the price tag.
Using a tried and tested formula this product is on par with the best in the industry.
Presented in a 500ml rattle can (25% more than other brands on the market!).
This spray has been colour matched to GW Naggaroth Night.
SHIPPING DETAILS
RESTRICTED SHIPPING
Due to restrictions on sending pressurised containers by air this product is only available in the UK. Orders outside this area will be cancelled.
COURIER SHIPPING
This product is exempt from our Free Shipping promotion. This product will be sent by and charged for, courier shipping.
For the best results:
1. Shake the can thoroughly for 5 minutes.
2. Pour warm water over the body of the can to bring it up to room temperature.
3. Repeat until all paint is warmed through.
4. Hold spray 12 inches from model and use short passes over the uncovered areas until the model is covered.
5. After use, rotate the can so it is upside down and spray until clear, this reduced the chance of nozzle blockages.