Battlefield Essentials
Earn 6,000 Reward Points
£60.00
27 users
have this item in wishlist
MGTC123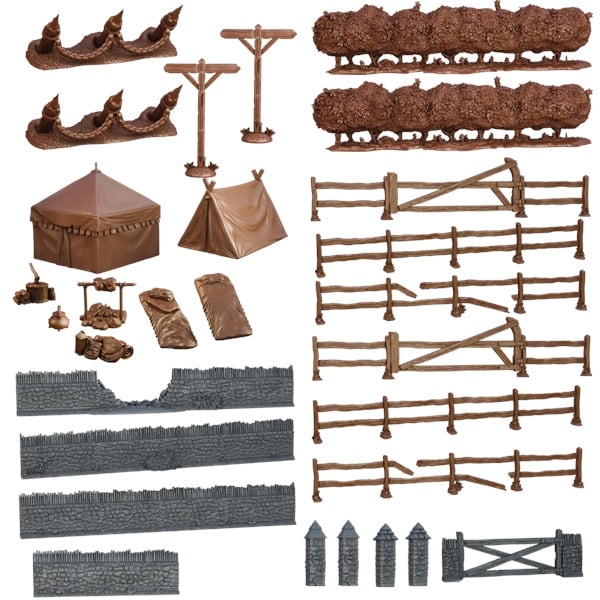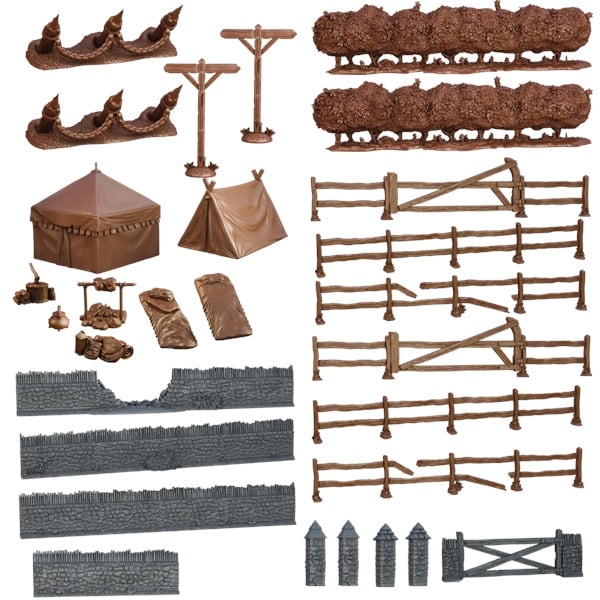 Perfect for any fantasy tabletop wargame, this set includes loads of fences, hedges and walls to block charges and provide cover. There's also a great campsite to create a diorama or central objective.
. CONTENTS
This set contains 30 pre-coloured pieces of plastic terrain, including:
2 Brown Hedges
4 Brown Fences
2 Brown Fences with Gates
2 Brown Signposts
2 Brown Sets of Pikes
2 Brown Tents
2 Brown Sleeping Rolls
1 Brown Campfire
1 Brown Spit
1 Brown Cooking Pot
1 Brown Pile of Supplies
1 Brown Chopping Block
3 Grey Stone Walls
1 Grey Stone Half-Wall
1 Grey Gate
4 Grey Fenceposts
Supplied assembled and unpainted. Miniatures shown for scale purposes only and are not included.