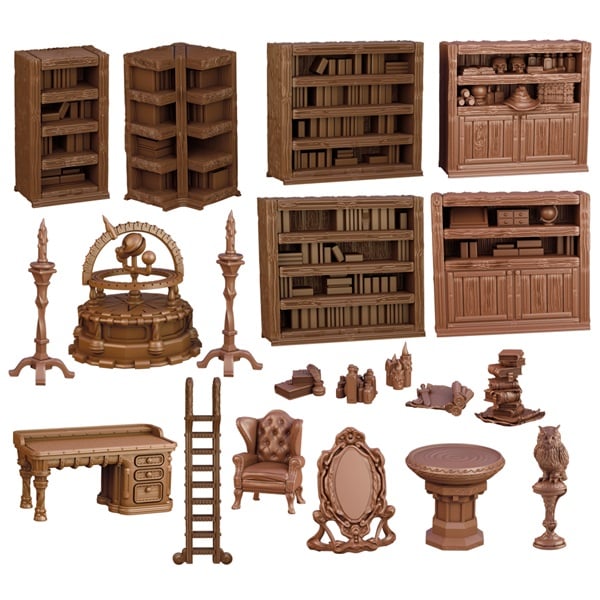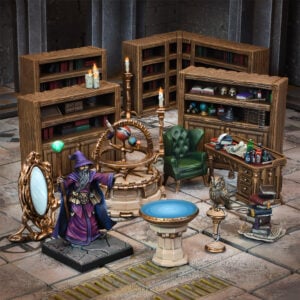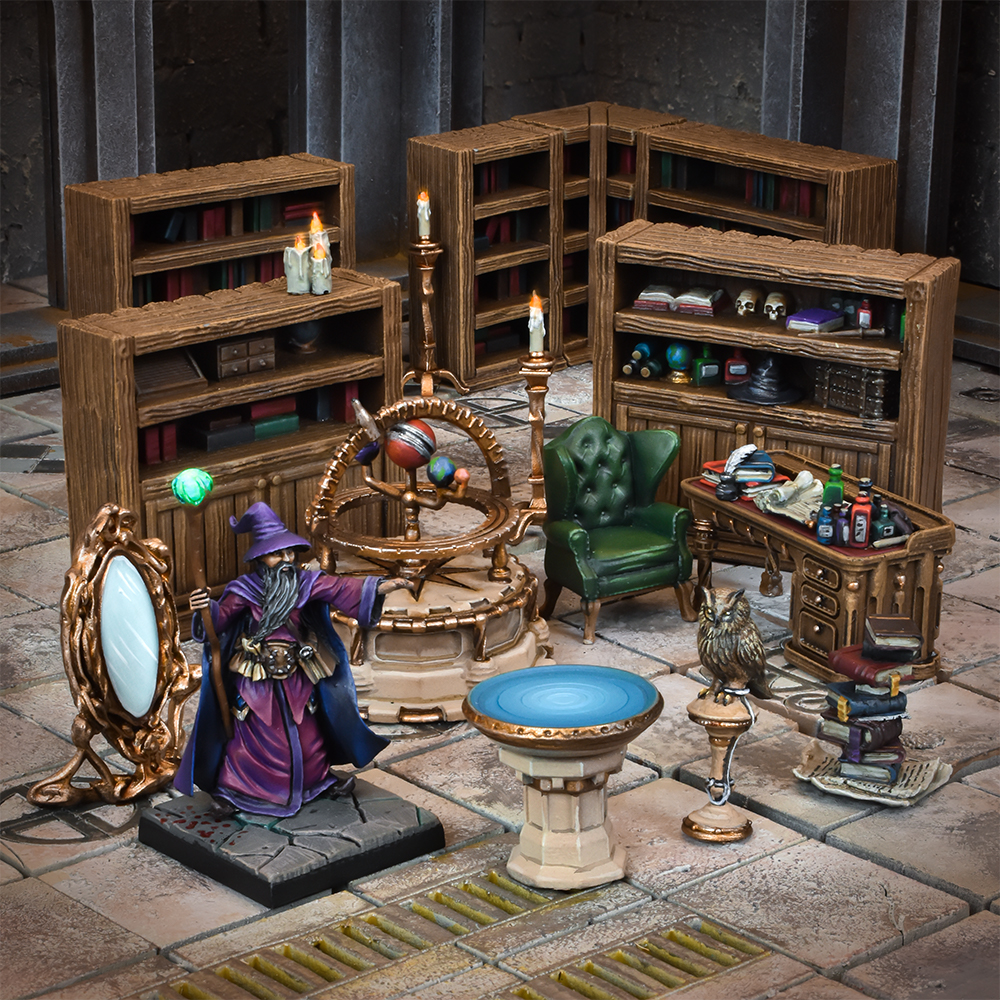 Wizards Study
Earn 2,500 Reward Points
£25.00
32 users
have this item in wishlist
This set contains everything that a sorcerous academic could need. There is a magic mirror, an orrery, several shelves full of alchemical equipment and tomes, and even a pet owl!
CONTENTS
This set contains 20 pre-coloured pieces of plastic terrain, including:
2 Brown Bookcases
2 Brown Cabinets
2 Brown Bookcase Corners
2 Brown Half Bookcases
2 Brown Candlesticks
2 Brown Piles of Books
1 Brown Parchment
1 Brown set of Candles
1 Brown set of Potions
1 Brown Ladder
1 Brown Desk
1 Brown Comfy Chair
1 Brown Mirror
1 Brown Orrery
1 Brown Owl on perch
1 Brown Scrying Pool
Supplied assembled and unpainted. Miniatures shown for scale purposes only and are not included.