Matsudan Team
Earn 2,750 Reward Points
£27.50
43 users
have this item in wishlist
MGDZA104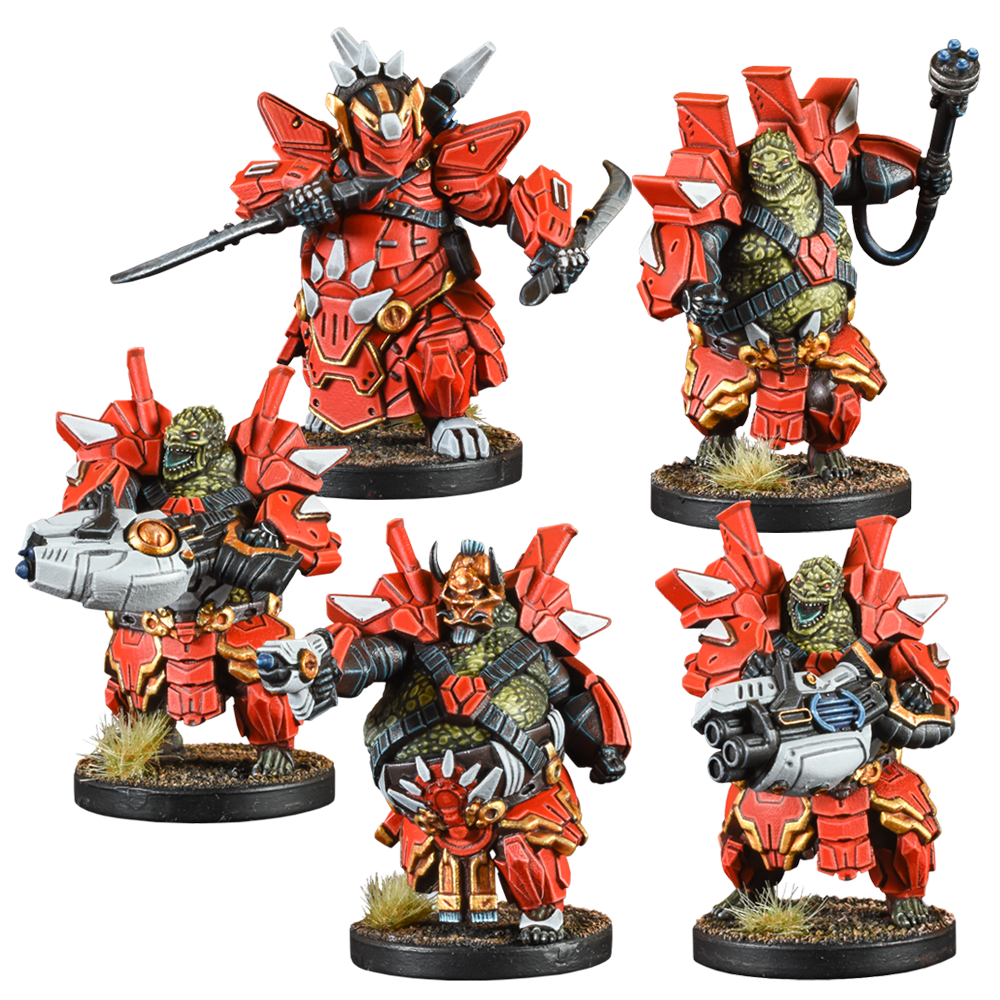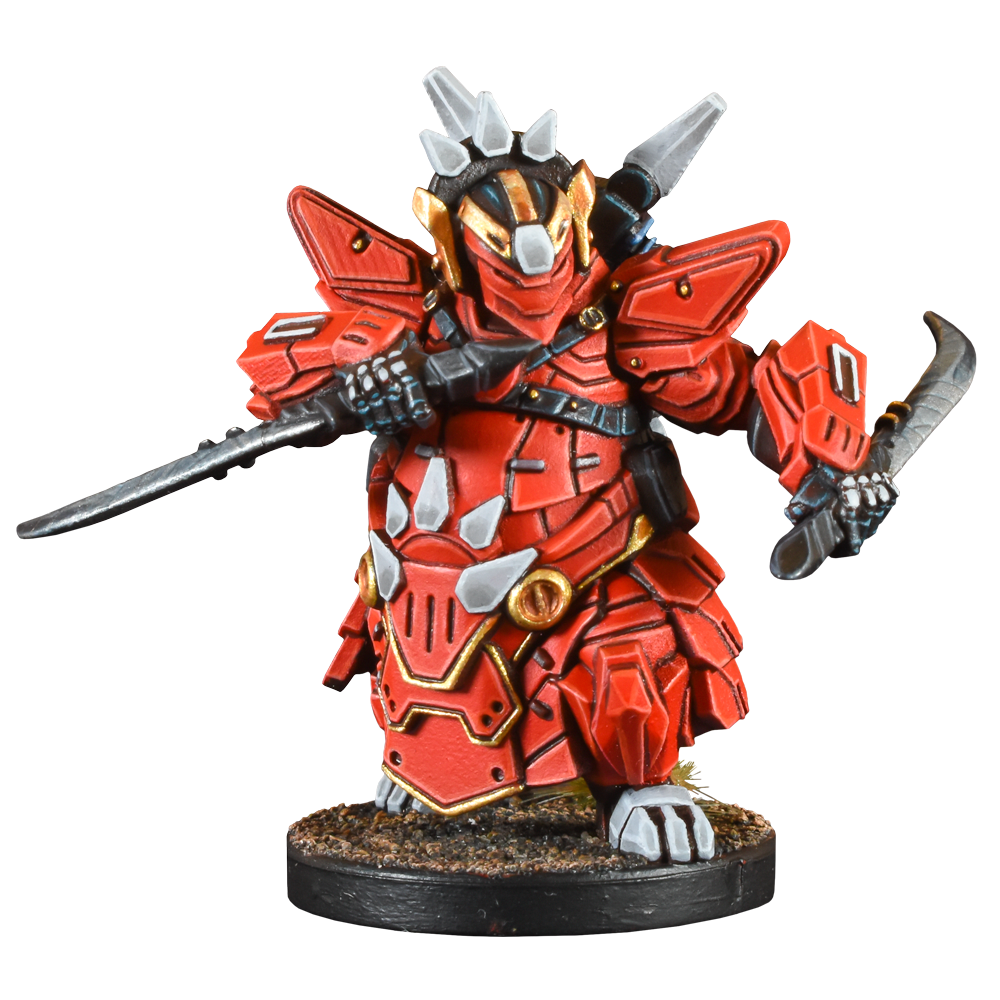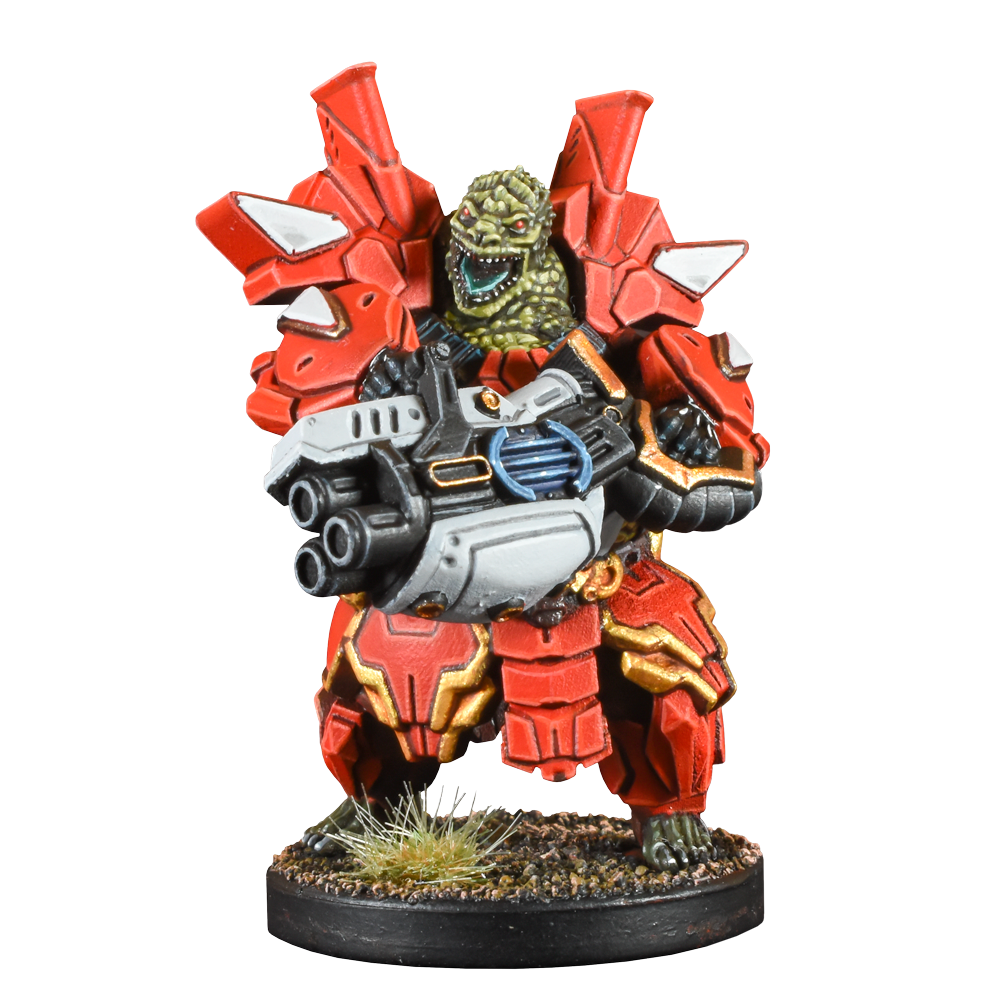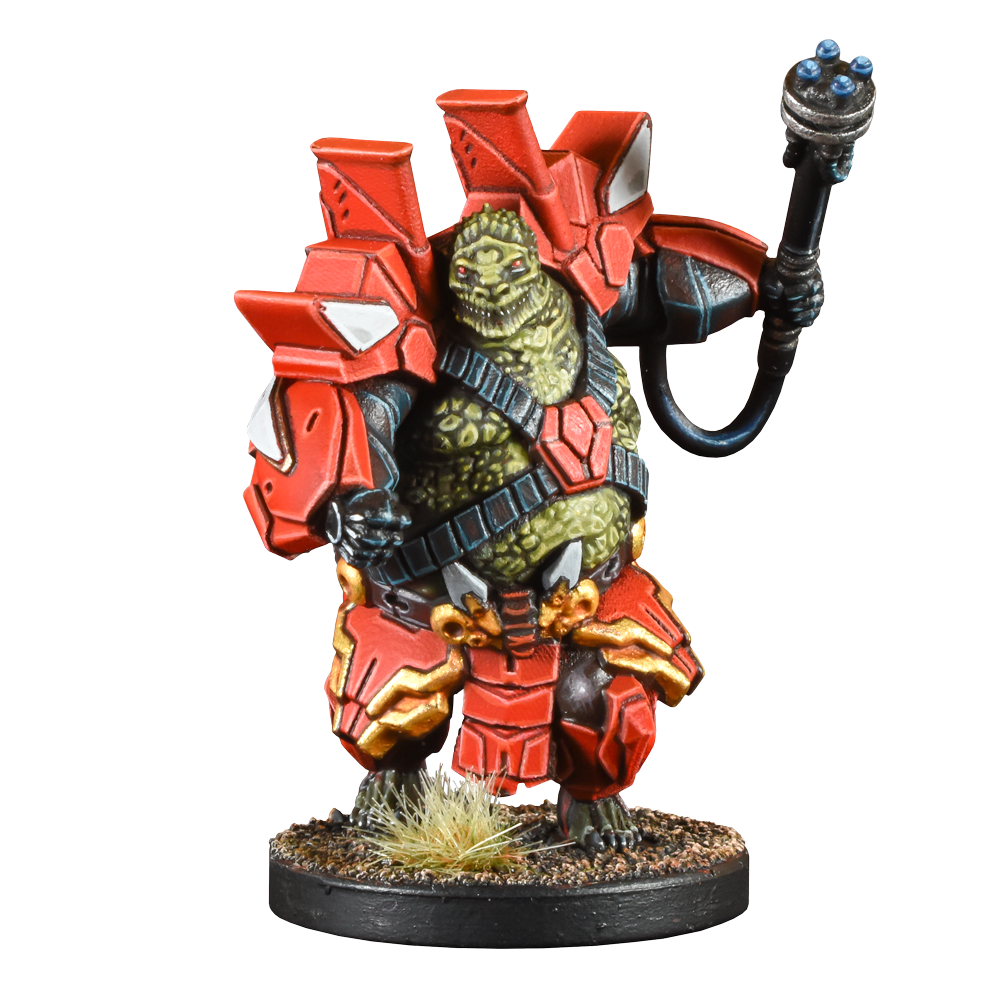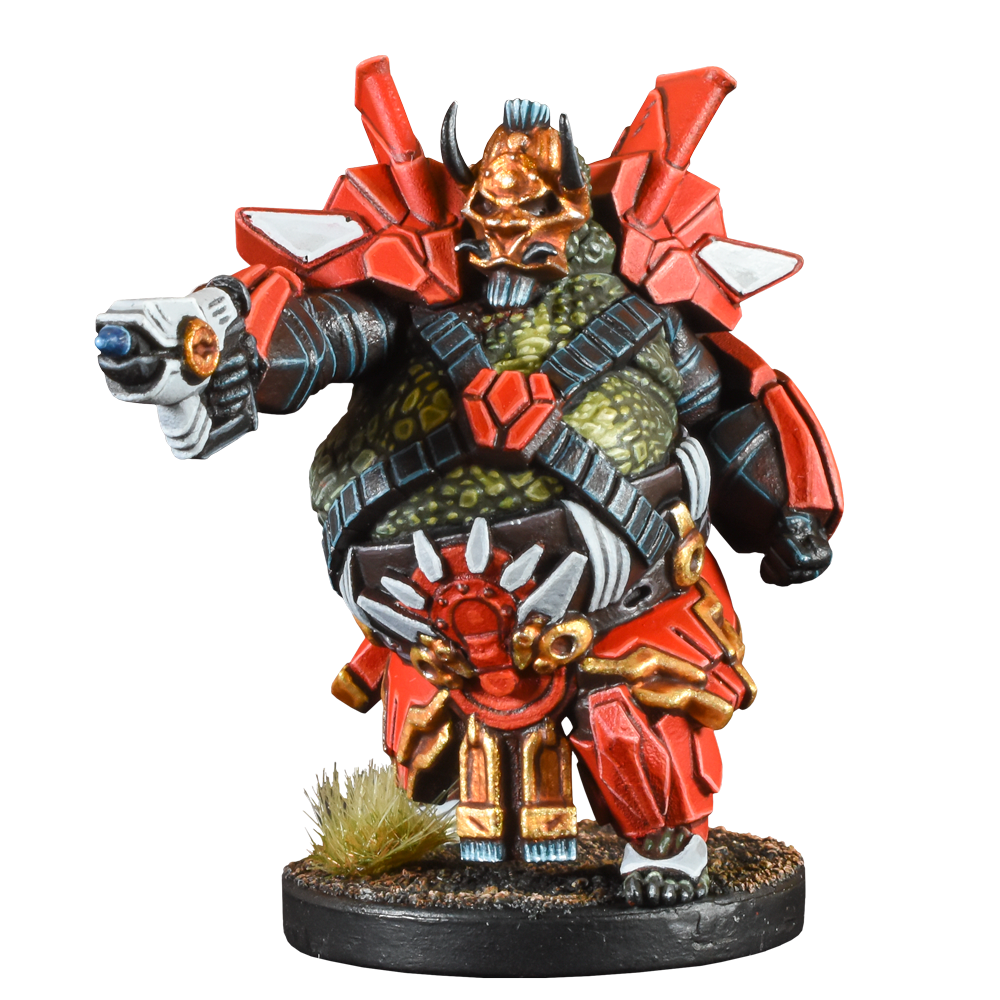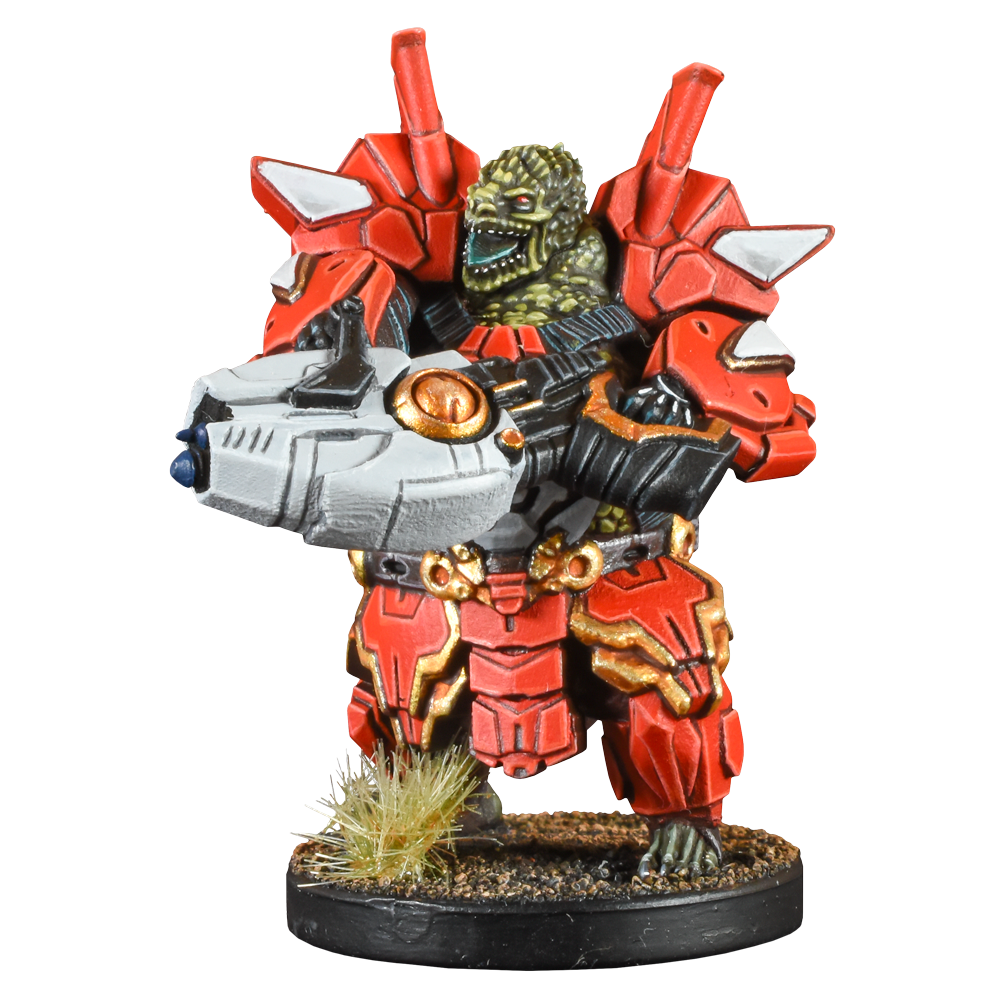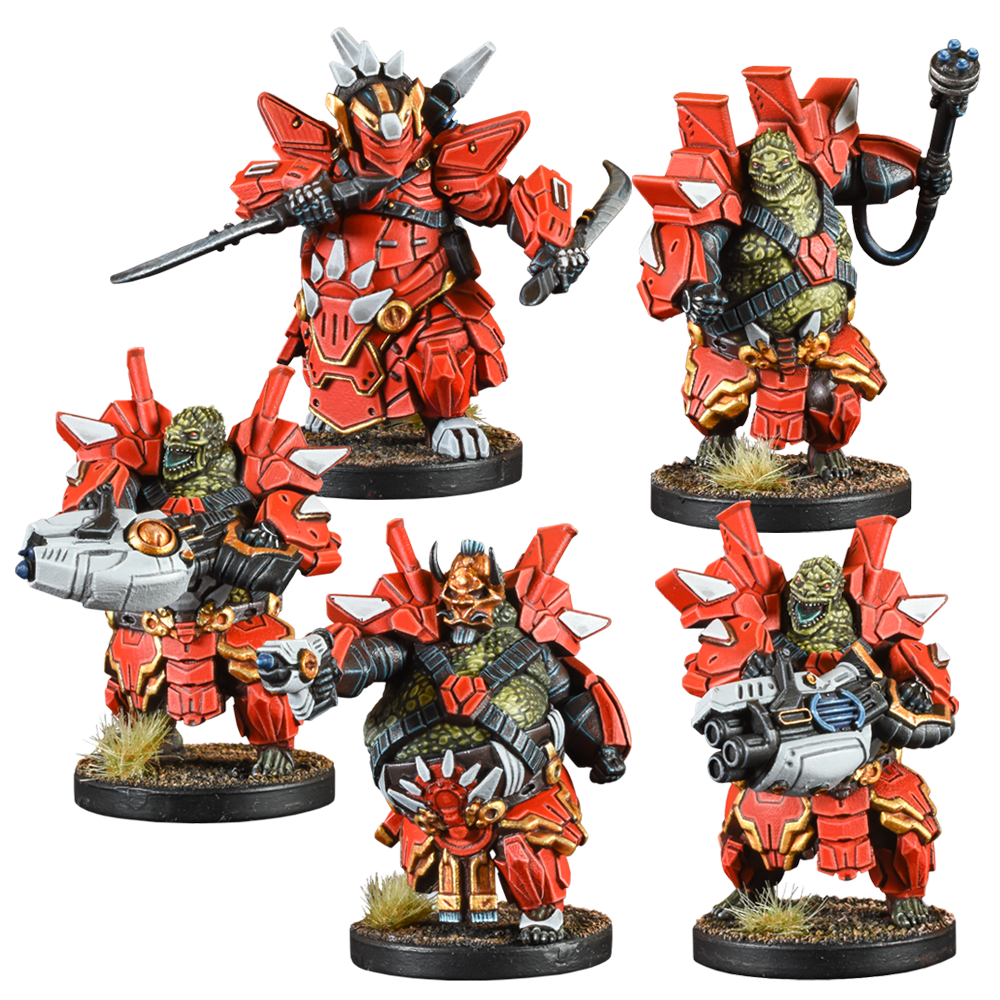 One of the few races to regularly treat and form pacts with the Asterians are the Matsudan. This ancient race of large, lizard-like creatures is thought to be almost as old as the Asterians themselves. They have a culture steeped in tradition and honour, so the actions of the profit-hungry corporations of the GCPS regularly come into conflict with the Matsudan's venerable sense of integrity. To say the Asterians exploit this animosity is perhaps harsh, but they certainly don't discourage it.
Contents:
1x Resin Matsudan Toshiyori
1x Resin Matsudan Inashi
1x Resin Matsudan Sekiwake
2x Resin Matsudan Ozeki/Yokozuna
Models supplied unassembled and unpainted. Requires super glue. We recommend washing resin models in warm, soapy water before painting.
MGDZA104