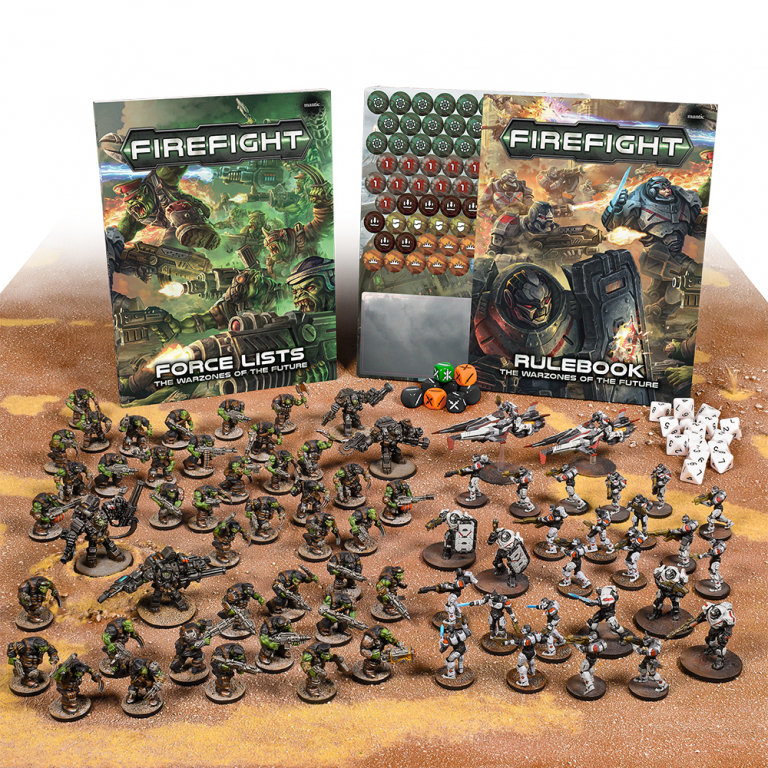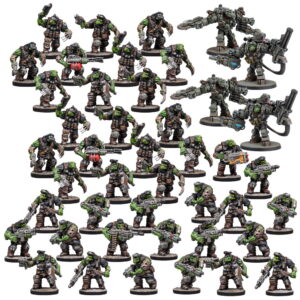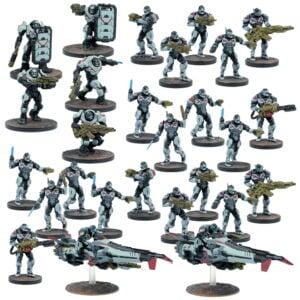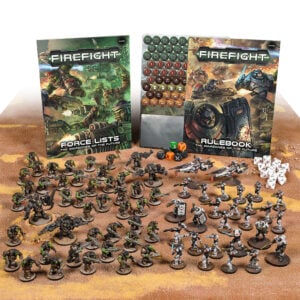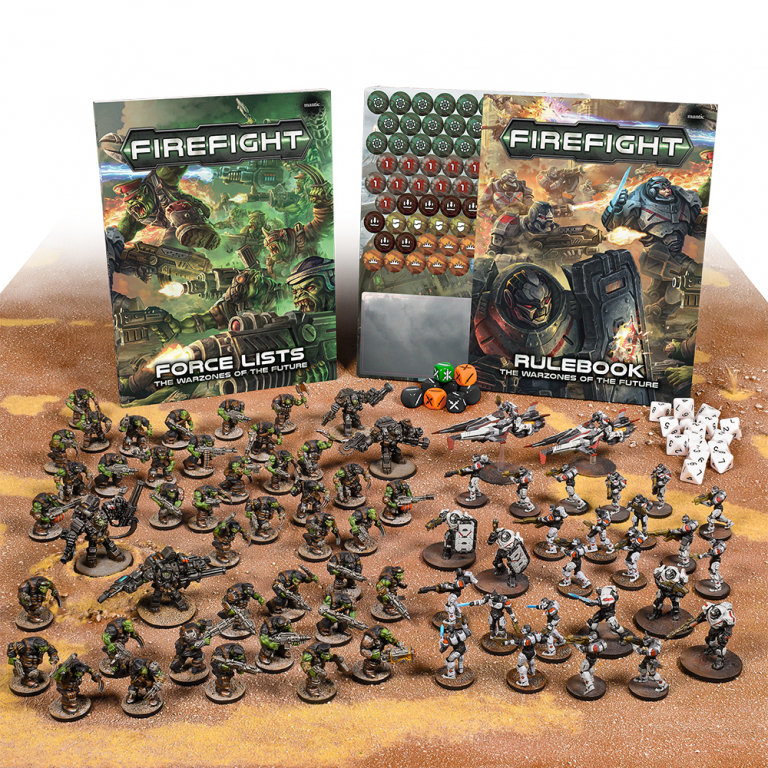 Firefight: 2-player Starter set
Earn 9,000 Reward Points
£90.00
22 users
have this item in wishlist
The Mantic Companion
We've moved all our free rules to the Mantic Companion - reference living rulebooks, summon forces in our list builders, browse events and more!
Go to the Companion



Playing Time

120 mins




Players

2+ people




Age

14+ years
'Best Miniatures Game' – OnTableTop Awards 2022 This fantastic starter set boasts over 70 highly detailed Mantic miniatures, rule and force lists books, a quick start guide, dice and tokens. This box is a great way of introducing players to the Warpath Universe and the immersive, tactical and action-packed tabletop game of Firefight.
Keep up to date with the latest Firefight news here.
The Warzones of the Future
'Best Miniatures Game' – OnTableTop Industry Awards 2022
Contents:
40x Plastic Marauder Commandos/Brawlers
4x PVC Marauder Ripper Suits
20x Plastic Enforcers
5x Plastic Enforcer Peacekeepers
2x Plastic Enforcer Jetbikes
1x Firefight Rulebook
1x Firefight Force Lists Book
2x Card Counter Sheets
1x Getting Started guide
16x D8
11x Firefight Command Dice
9x 40mm MDF Bases
62x 25mm Plastic Bases
Models supplied unassembled and unpainted. Requires super glue. We recommend washing resin models in warm, soapy water before painting.
What makes Firefight great?
FAST-PACED GAMEPLAY – with alternating activations and intuitive rules for measurement and movement, Firefight is fast and furious.
DYNAMIC DECISIONS – the innovative Orders mechanic allows you to issue special rules on the fly, in order to react to your opponent.
JUST TWO BOOKS! – the starter set comes with two books: the core rules and the force lists. Inside you'll find all the rules, 12 missions and army lists for seven very different factions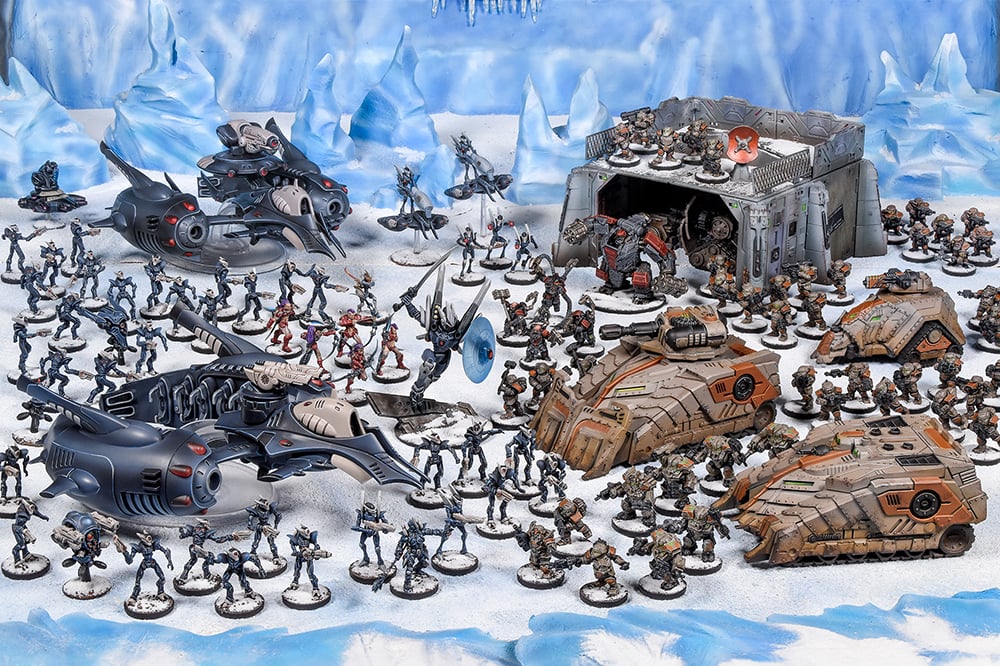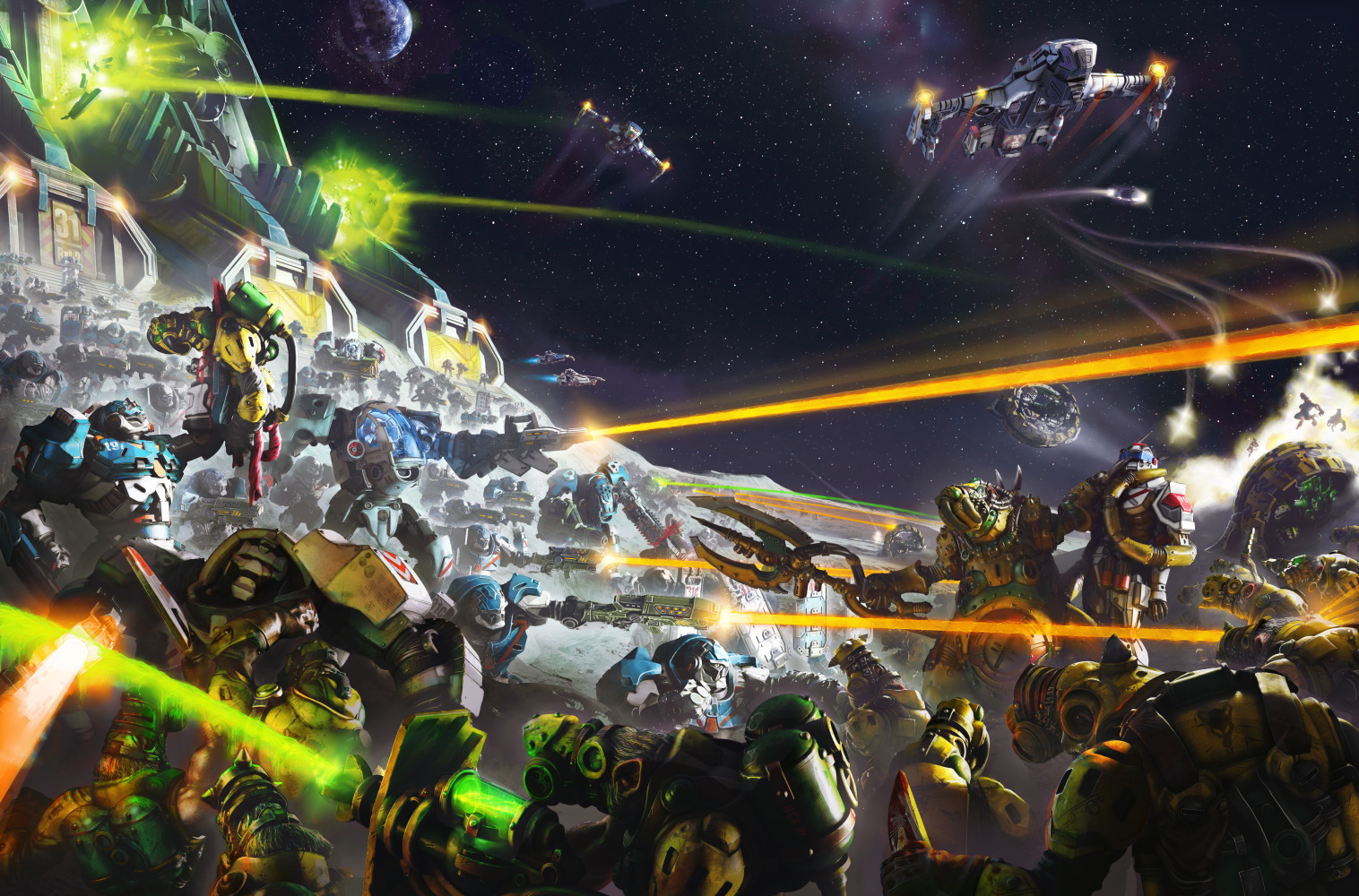 Enforcers
A faceless army of utterly ruthless and dedicated super humans who enact the will of the Council without question and with devastating results. When the Enforcer dropships arrive, it spells doom for any that stand in their way
Marauders
A collective of varied green-skinned creatures that revel in the opportunity to prove their military prowess and exact revenge for their near-extinction at the hands of the GCPS during the Mandrake Rebellion.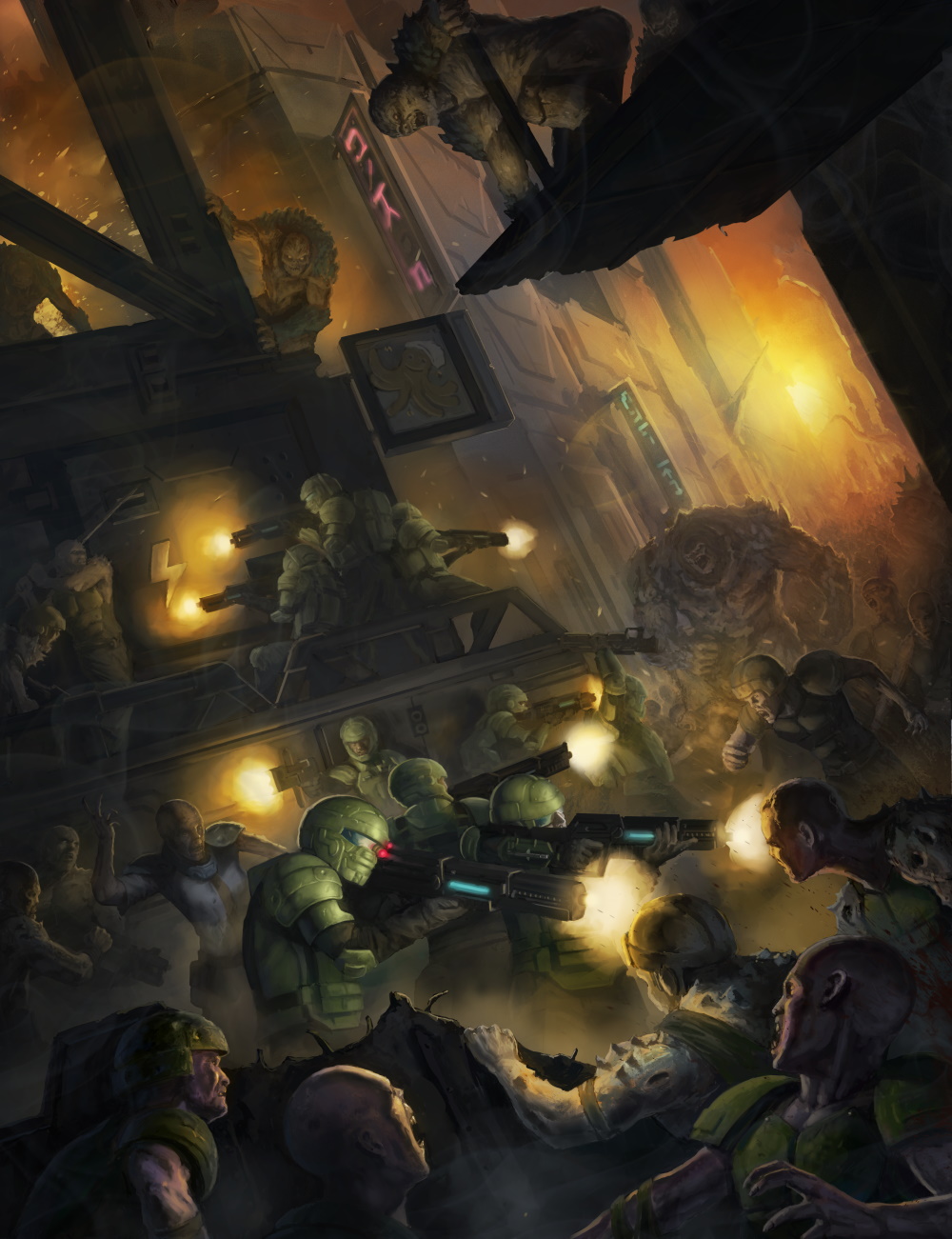 GCPS
The GCPS is the vast, sprawling human expansion into the galaxy. Run by powerful Corporations and their private armies, the GCPS is relentless in its consumption of the galaxy's assets, all in the name of profit. This set is a great way to start your GCPS army, or expand an existing force to challenge your opponents and capture their resources to bolster your bottom line!
Forge Fathers
The proud Forge Fathers are an ancient race that have a culture steeped in tradition. Although mostly happy to treat with the GCPS, it only takes a wrong word or broken contract to send tempers soaring.

Veer-myn
Another major risk to a corporation's progress are the rat-like Veer-myn. The presence of these hideous beasts in the bowels of starships or buried in the sewers of vast cities often remains hidden until the rats erupt in a flurry of countless fur, teeth and claws that wash over the planet like a tsunami.
The Plague
The Plague is a highly virulent form of alien bio-weapon. Once the Plague starts to spread on a colony or planet, the only way to stop it is via blockades, Deadzones and planetary isolation. This set is a great way to start your Plague army, or expand an existing force to challenge your opponents and spread the terror of the Plague!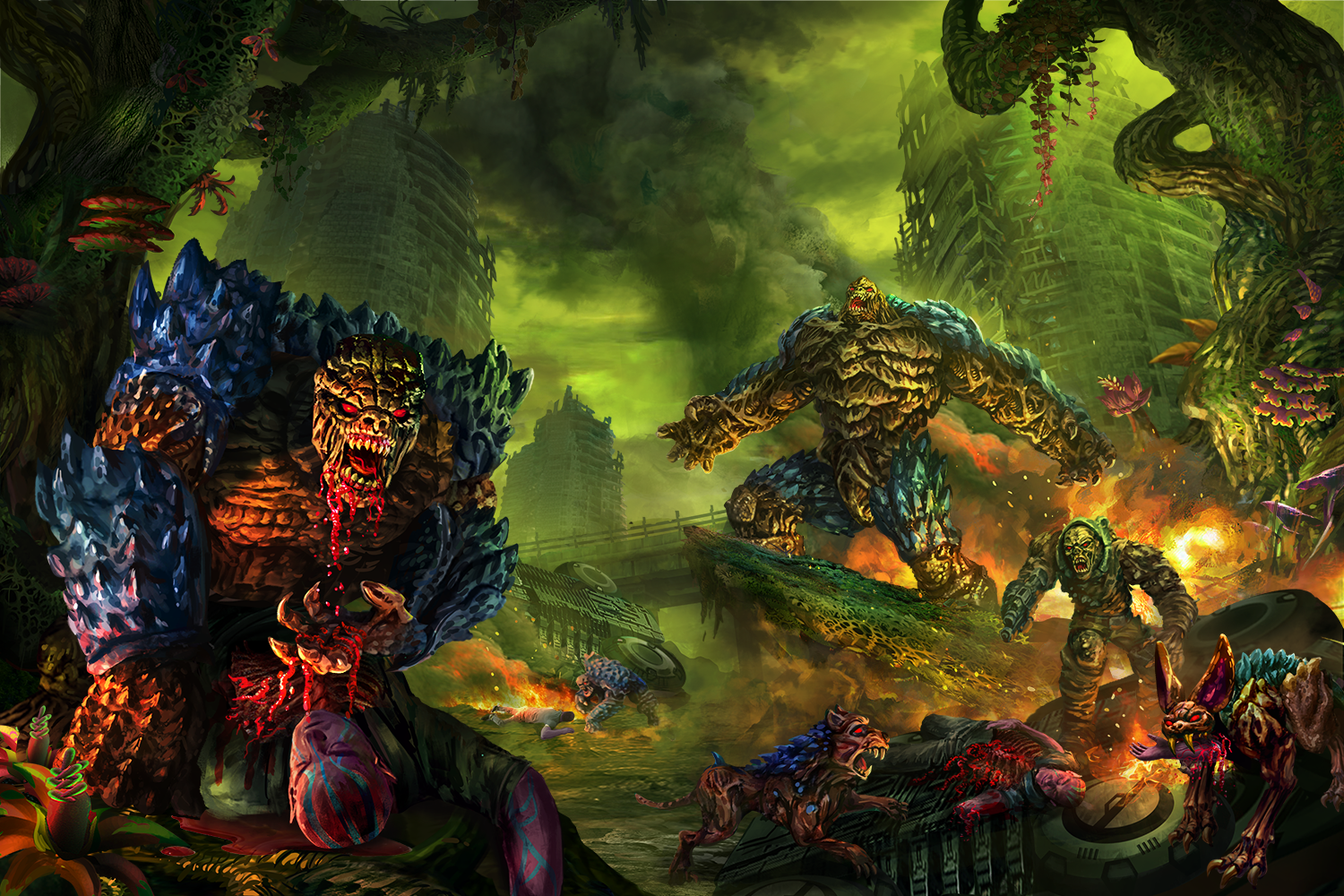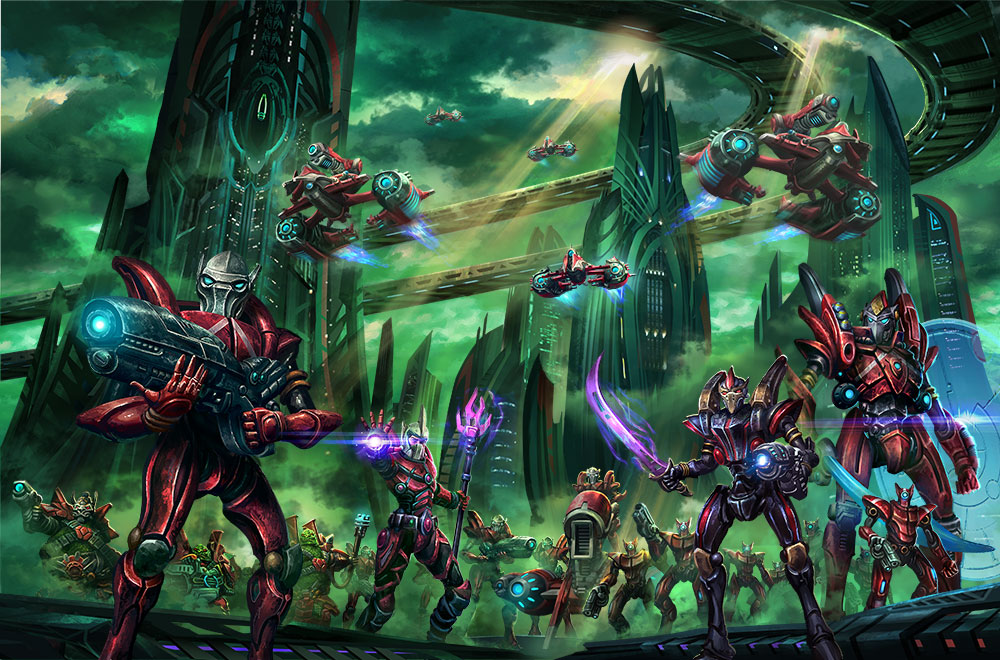 Asterians
The enigmatic Asterians carved out their huge Empire long before humans had even thought it was possible to leave old Earth. The Asterians greatest fear is the human interest in the Silent Lands and the horrors that will unleash. This set is a great way to start your Asterian army, or expand an existing force to challenge your opponents and put the young, upstart expansionists in their place!